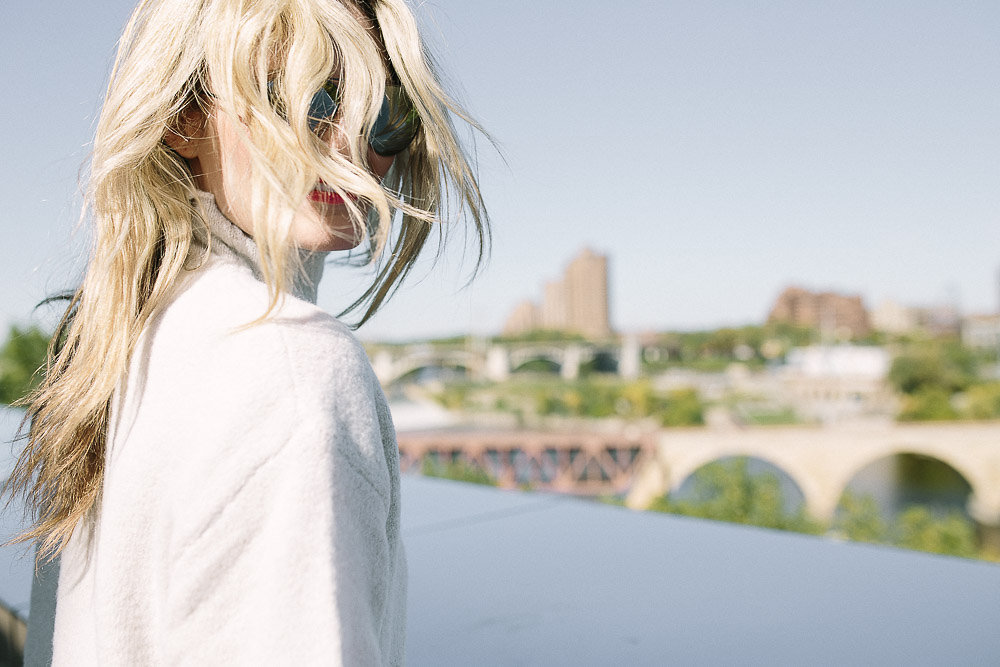 First-timers visiting Minneapolis need not fear because I've teamed up with Eventbrite to bring you a Fall Guide featuring "The City of Lakes" and we are exploring it all in just twenty-four little hours. Not only are there 10,000 bodies of water to explore, but Minni is home to fabulous restaurants, creatives, foodies, makers, and stunning views. Eventbrite has been such a useful tool for planning, especially the event management page, a perfect resource when organizing your own soiree. Also a smart way to stay in the know on events happening around the city. See how easy their tools are to use for your next event or simply search for live experiences happening around you.
Minneapolis has been known to show off when it comes to cooler temps, and that's typically what the general population thinks of when they hear "Minnesota". But I have a few things in store I would bet you didn't know when visiting the 32nd state.
Motto is "The Star of the North". Milk is our state's chosen drink, the honeycrisp apple was developed at the University of Minnesota and our state fruit. We have the country's largest dinner theater & claim the largest urban sculpture garden in the country. Built the largest skyway system in the world (covering 69 downtown blocks), and Minnesota is home to 90,000 miles of shoreline (more than FL, CA, and Hawaii combined). Masking & Scotch tape, Wheaties cereal, Bisquick, HMO's, the Bundt pan, Aveda beauty products, and Green Giant Vegetables were all invented here. The first open heart surgery was performed at the U of M. There is one recreational boat per every six people, and more golfers per capita in Minneapolis than any other city in the country…And we're just getting started.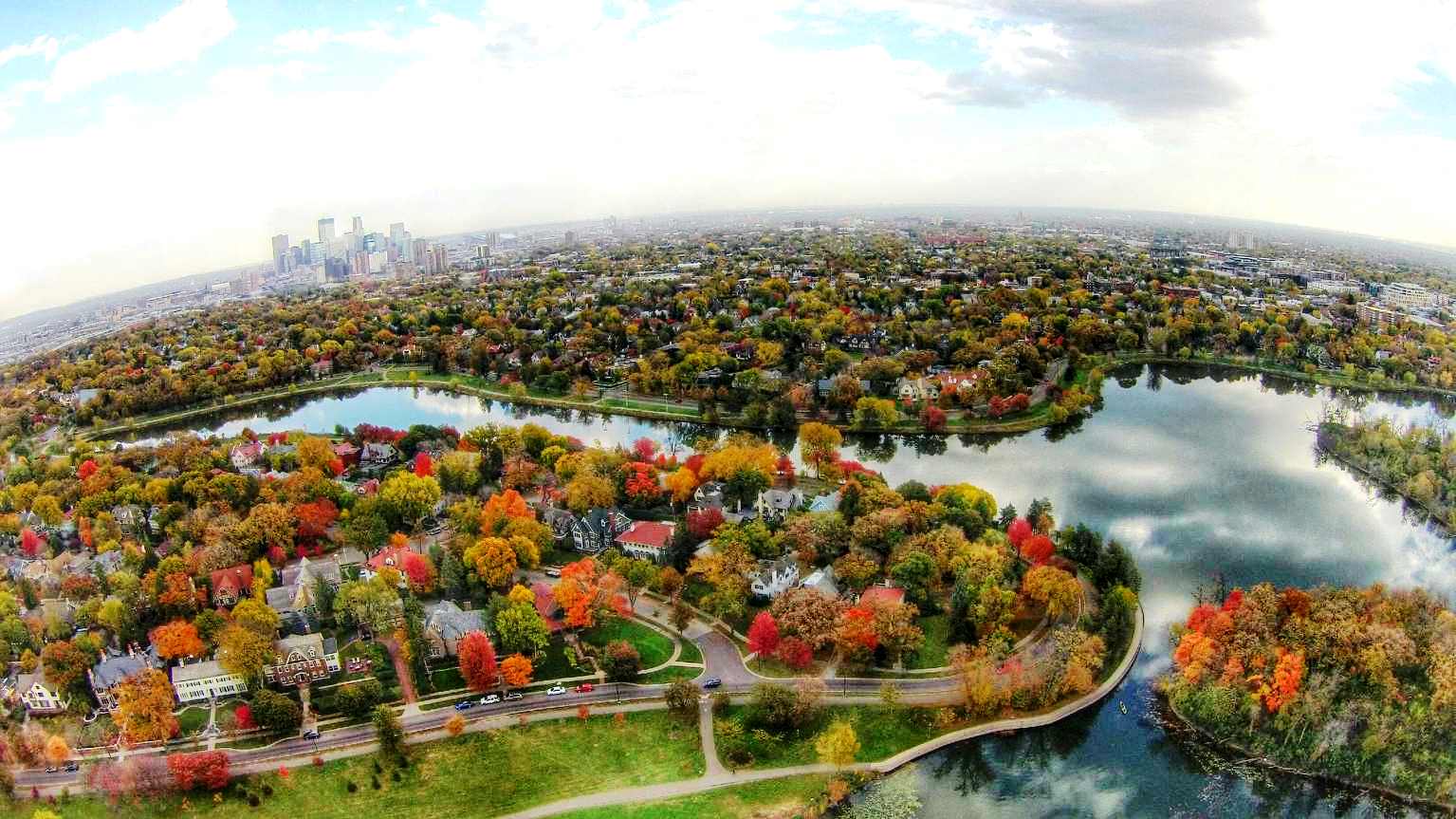 Sugar Rush, Breakfast of Champions –  BOGART'S DOUGHNUT CO.
First stop after touching down in Minni is head straight for fuel at Bogart's Doughnuts. Offering fresh doughnuts that taste like grandma made them because their motto "Real Ingredients, Real Simple" is in the bag. This local establishment brings a crazy following and most days they can proudly say they are sold out before the clock hits noon. Check out their newest addition just in time for fall – Tart Apple Hand Pies. Insider tip, you can pre-order to lock in guaranteed happiness before your adventure begins.
Also not to miss: The Copper Hen Cakery & Kitchen, Keys at the Foshay, & Wise Acre Eatery
Hit the Ground Biking – MINNEAPOLIS CHAIN OF LAKES 
You are all sugared up so now it is time to burn some rubber and see just what everyone is raving about when it comes to the lake scene. During the fall Minneapolis does a fantastic job of making the crisp days linger and keeps the scenery bright with a sprinkling of rich warm tones dotting the paths around the lakes. You are in for a treat. A faster way to see it all? Try renting a bike from Charlies Tangletown Bike Rentals, a locally owned and operated bike shop with a nice selection of cruisers and racers. You will be zipping around in no time. Be sure to check out Lake Calhoun, this lake in particular offers stunning views of the Minneapolis skyline and you can quickly ride around to Lake Harriet and Lake of the Isles.
If biking isn't your thing, fret no more, take your trip to one of the many Apple Orchards located just a little drive outside the city.  Many offer weekend attractions with live music, hayrides, U pick apples, cider tastings, food, and pumpkin patches. Notable: Minnesota Harvest 
Pick Me Up – URBAN BEAN COFFEE 
One thing Minnesotans know how to do is sip java and they do it quite well. Something about the cool crisp air, falling of the leaves and change of season that leaves the word latte rolling off your tongue with precision. With a plethora of coffee shops situated around town you won't be disappointed or left looking for long. In particular head over to Urban Bean Coffee. The owners take pride in each cup they pour and you won't feel rushed with a welcoming atmosphere and creative environment.
Also worthy of a visit: Five Watt Coffee, Minneapolis Spyhouse Coffee Roasting Co. & Black: Coffee & Waffle Bar
Endless Sights About Town –  GUTHRIE THEATER & SKYDECK
If you are into being a tad bit touristy head downtown to the Guthrie. Named a "21st century dream factory" by Time Magazine, the building is one of the city's treasures with stunning views of the Mississippi River, the Stone Arch Bridge, and St. Anthony Main.  Not to be missed is the Endless Bridge, the signature feature of the Guthrie, and one of the longest occupied cantilevers in the world, making it an engineering feat.
If museums and sightseeing isn't your cup of tea, head to one of the many Minneapolis Breweries where you can spend the day enjoying the Taprooms and sipping the day away. Notables: Surly Brewing Co. & Dangerous Man Brewery
Other Iconic Sites: Walker Art Center, Sculpture Garden, Landscape Arboretum, American Swedish Institute, Lakewood Cemetery, and Weisman Art Museum
Sweet Retreat – IZZY'S ICE CREAM
If all this running around town and sightseeing has you feeling exhausted  you deserve a reward. A little something sweet as you transition from afternoon into your evening. Izzy's offers it's patrons fresh, local, and tasty ice cream. Most notorious for its little trademarked 3/4 ounce scoop – "the Izzy on top," trust me your taste buds will thank you.  Boasting over a hundred flavors for guests to choose from, Izzy's offers unique combinations and local ingredients like Summit Oatmeal Stout and Wild Country Maple Syrup. Flavors  like Taza & Blue Ox, Brown Sugar Bourbon, Basil, Bananas Foster, and Chubby Bunny are sure to have you coming back for more.
Other tasty delights in the city: Cocoa & Fig, Sebastian Joes, and Salty Tart Bakery
Unwind, Relax, Refresh – THE HOTEL IVY
Are you tired yet? With all the running around town it's time to take five and unwind. Welcome to The Hotel Ivy, your home away from home. The only Luxury Collection Hotel in Minneapolis, this newly renovated and re-branded property brings class and charm to its visitors. Not only will you feel at peace as you unwind and refresh before heading out for more adventure but The Hotel Ivy is a piece of Minneapolis history. Situated in the historic Ivy Tower, named to the national register of Historic places in 1986.
Other noteworthy hotels: W Minneapolis – The Foshay, Le Meridien Chambers Minneapolis, & Loews Hotel Minneapolis
Wine & Dine –  MONELLO 
If you are in the mood to be impressed then look no further than the modern Italian dream, Monello. Situated inside the Ivy Hotel, you will be impressed the minute you step foot inside the swanky digs, dimly lit for a romantic ambience and filled with beautiful textures and small eclectic touches. Chef Mike DeCamp is no rookie, ask anyone in town and he isn't messing around when it comes to coastal cuisine at Monello and the staff makes you believe in excellent service again. High attention to detail, craft cocktails, a house-made limoncello that will make you want to never leave and the most dramatic deserts you can sink your teeth and heart into.
And if after dinner your coffee is keeping you awake and you want to keep the good times going head downstairs to Constantine or venture out to nearby establishments like Dakota Jazz Club or Icehouse for live music and people watching or grab a drink at nearby Parlour.
Also worthy of mention: Bar La Grassa (order the gnocchi & red wine spaghetti), 112 Eatery, & Burch Steakhouse & Pizza Bar 
All Images courtesy of Ellen Ashton Photography
*A special thank you to The Hotel Ivy &  Monello staff for the five-star treatment and multiple glasses of champagne.