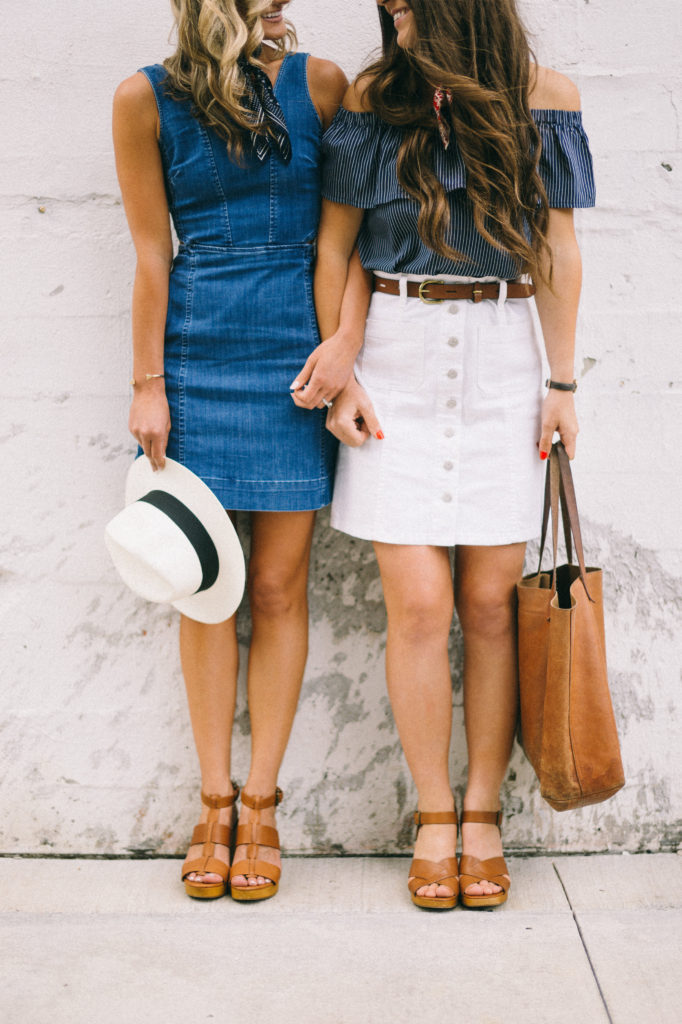 When I started blogging it was more or less a way for me to put all the creative voices in my head to rest. I never imagined it would bring me lasting friendships and opportunities to do things I had never dreamed of doing before. I couldn't be more thrilled to host this event with one of my dear friends and fellow blogger, Jessie of Wool and Whiskey.
So come see us! Grab your best friend, a few girlfriends, your cute mom, heck bring your man! We will be hosting a Summer event at everyone's favorite destination, Madewell, Mall of America on Wednesday, June 22, from 6 to 8 pm. Tasty treats from Cocoa & Fig, special discounts from Madewell valid for shopping that night only, as well as an ultimate prize for one lucky winner to take home the night of the event.
Summer Prize Package includes:
A $75 gift card to WOW Bar (good for a blowout, eyelashes & makeup)
Tan Tini from goGLOW (custom tans like we are wearing for you + a friend)
Special package of sweet treats made fresh by Cocoa & Fig
Handmade Crochet Bikini Top from Wool & Whiskey 
One of each limited edition "Happy Cabin'er" tees from Champagne + Macaroons collaboration with Sota Clothing
Total prize valued over $300.00
We would love to see you and just say hello, talk about life and get your wardrobe summer ready! If you can't make it the links to both of our outfits can be found below and any questions don't hesitate to send.
A very special thank you to our friend Jaimee Morse Photography for capturing these beautiful images, we had such a fun time with you. Also to our friends at goGLOW for giving us the most beautifully glowing skin. We love you both!
Dress // Sandal // Bandana // Hat // Top // Skirt // Wedges // Belt // Tote