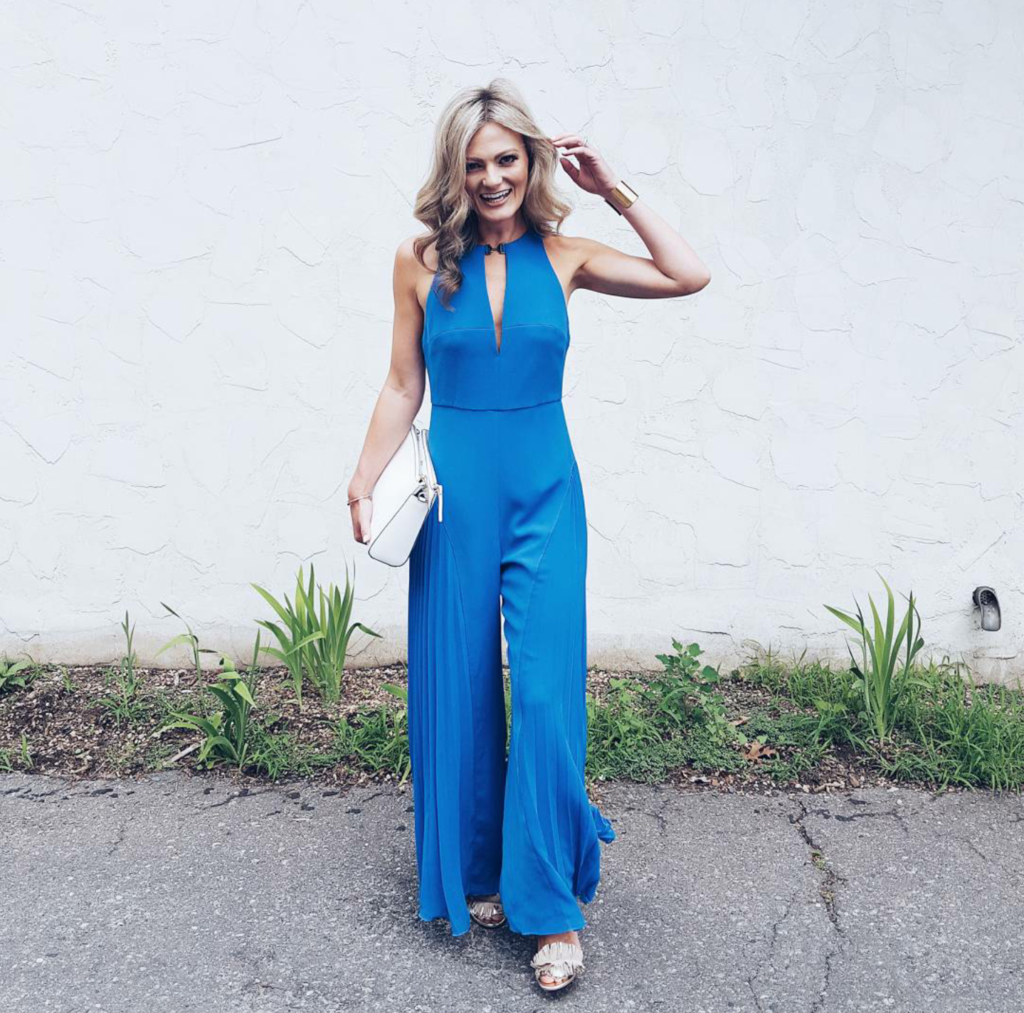 Rent the Runway is a serious dream when it comes to being wedding attire ready. June seems to always kick-start the wedding craziness and when it comes to being wedding guest perfect, they have you covered. Always looking for unusual options that won't break the bank, RTW has something for everyone.
I love anything Halston. Everything they stand for is classic, a bit of a throwback and seriously dreamy.  This cobalt Halston jumpsuit was a perfect pop of color and not to mention super comfortable for a day-to-night occasion spent celebrating with the newlyweds.
I am a big fan of this whole RTW process and I cannot wait to rent from this fab company again. From weddings, special occasions, brides to bridesmaids, there are a ton of options and they are all designer on loan without the guilt.
If you have a bevy of weddings on the schedule this year then I truly feel this is a fit for you. I had three options to choose from and the hubs was absolutely set on this cobalt blue jumpsuit being the winner, and I couldn't have agreed more. Links to everything I am wearing are below and wishing you a wonderful start to the wedding season! Enjoy!
JUMPSUIT – Rent The Runway // SANDALS // CLUTCH // BANGLE