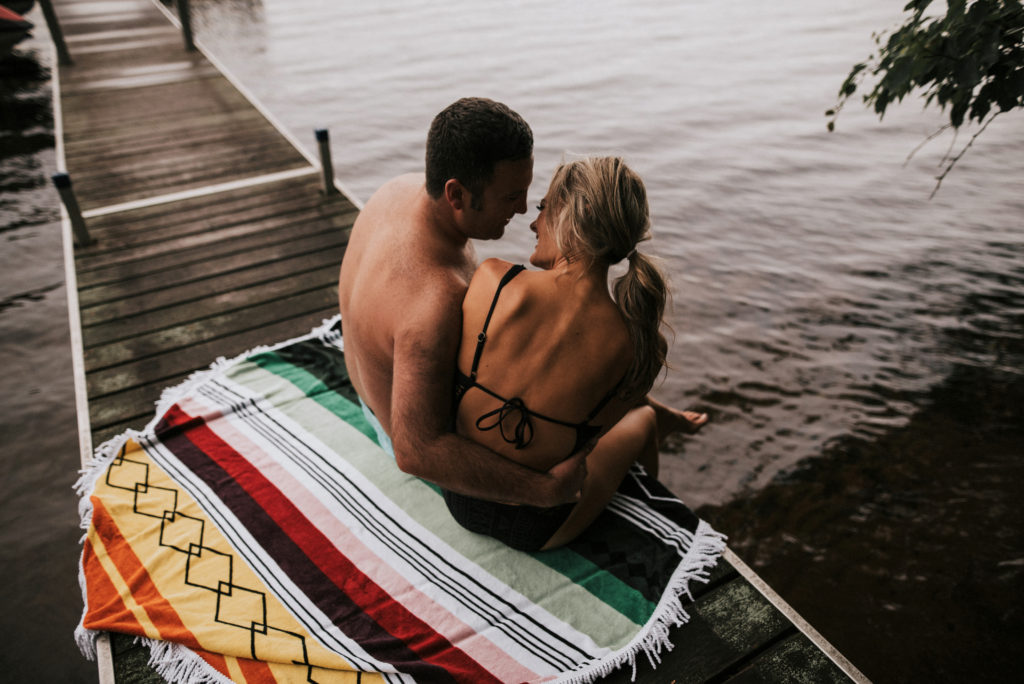 Sweet summertime. Those two words might be the cause for some of  the best feelings in the world. That first lake jump and sitting on the edge of the dock watching the sun slowly disappear behind the world. I wait for it every year. I long for it in the winter months and now that it is here I just want to savor it for every single second I possibly can.
Paisley Ann Photography gave me a call in February she had the vision to shoot a cozy up North scene, with John and I being the focus of her attention. Being up for anything I said yes, and here we are 5 months later actually making it happen. With storms and lighting on the radar we hoped for the best and after the storm settled, we were blessed with clear skies and a breathtaking sunset.
Special thanks to my friends at Vagabond Beach for sending this gorgeous towel, goGLOW for perfect sun-kissed skin and to Kayleigh of Paisley Ann Photography for capturing these images so perfectly. Also a massive thank you goes out to my husband John for being a part of this photo shoot as I know you want to ring my neck but I love you so very much and can't say thank you enough. You are a rockstar!
I hope you are all enjoying every minute of summertime, it seems to disappear too quickly here in MN. Links to shop everything can be found below. Enjoy!
SWIMSUIT // TRUNKS // ROUND TOWEL