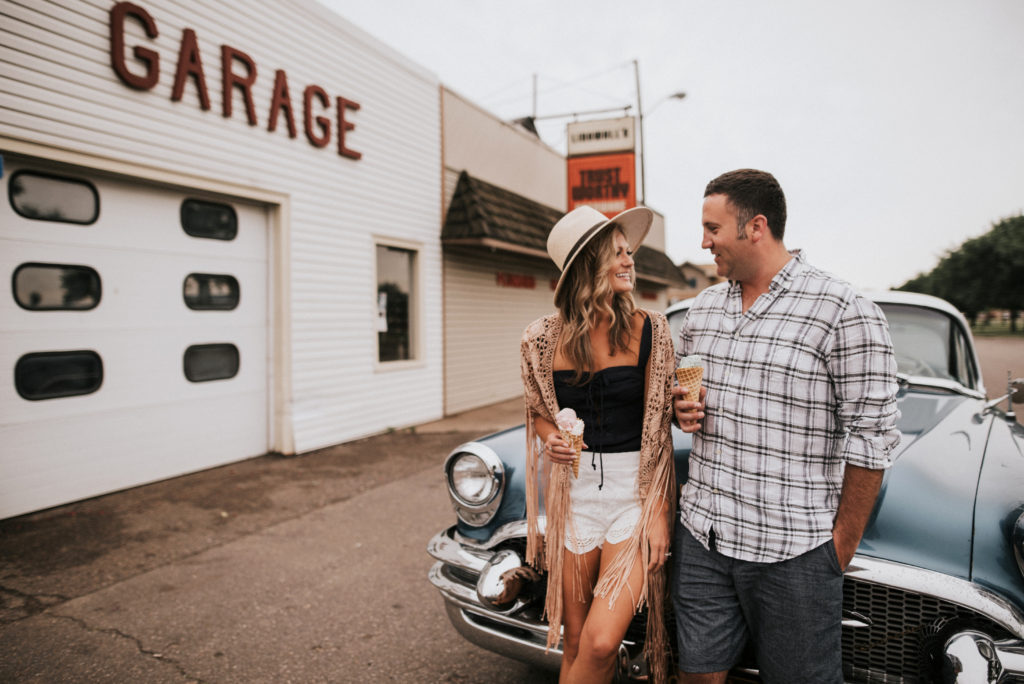 Hitting the road in my father-in-law's 55 Buick Roadmaster means one thing, summer has arrived in Minnesota. Something feels so right sitting next to my husband cruising to grab an ice cream cone or heading to town for fresh veggies and sweet corn. Nothing can beat summer, especially a Minnesota summer.
I often think about how great it must have been to grow up in a time when cars like a 55 roadmaster ruled the highways. A time when everyone moved a little slower, phone calls were popular, bare feet and bikes were frequently seen in front yards. I wish that was the way it was now. I know it will never be like that again but it is fun to dream.
These photos make me feel like time is standing still. Our own little piece of the way things used to be and I will cherish them forever. Paisley Ann Photography did such a fantastic job capturing this moment, melting ice cream, fringe, and  sugar filled afternoon spent laughing with my love. I hope you enjoy them as much as I do and I have linked everything we are wearing (except the car) below. Enjoy and happiest summer.
SHORTS // SHAWL  // BODYSUIT  // HAT // BUTTON DOWN  // CHAMBRAY SHORTS
IMAGES – PAISLEY ANN PHOTOGRAPHY 
CUSTOM TAN – goGLOW.co