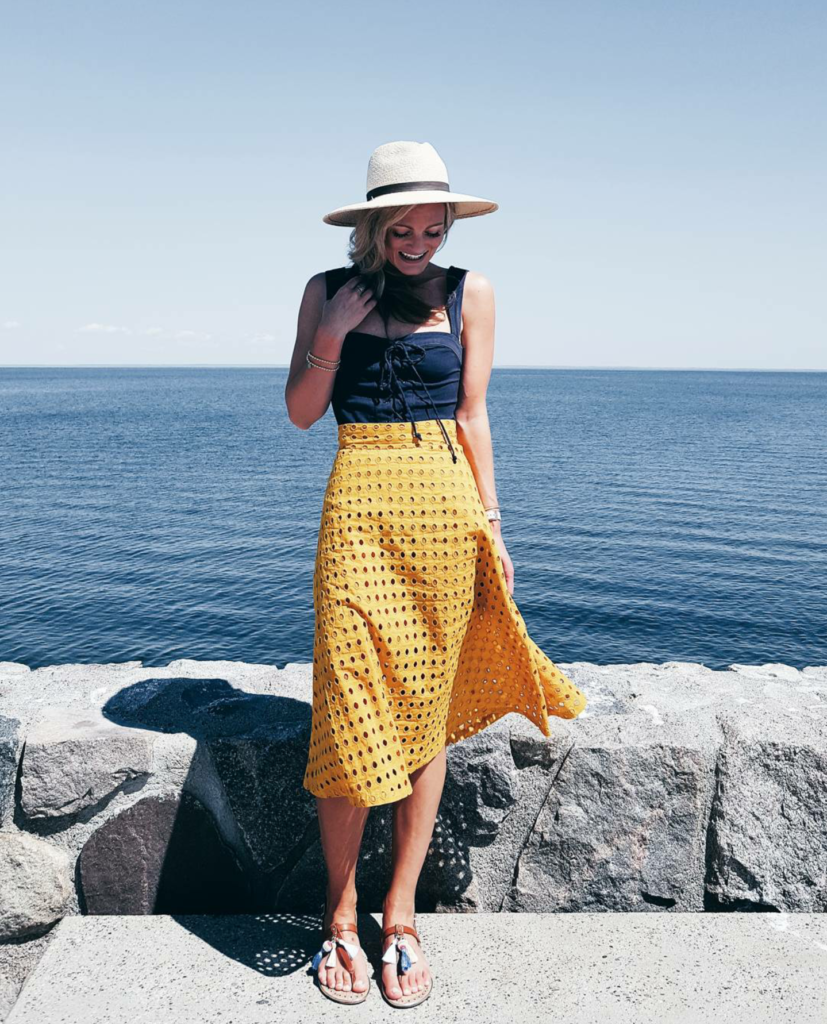 I need these summer days to slow down a little. The weekends feel like they are flying by faster than ever. All I want to do is stop and smell the roses a little more, remember to be kind to myself, gracious to others, and to embrace this life because it is truly a gift.  As busy as summertime can be it is still always my favorite time of year.
The hustle and bustle mean backyard sitting with friends, grilling on the patio, and lots of time spent on the water. Sitting here looking out over Lake Mille Lacs is one of my most favorite views when headed up north. Reminiscent more of an ocean than a lake and as wide as the eye can see across, this lake serves as a subtle reminder that in a few short months the water below me will be frozen solid (the only lake I have driven a car over).
A gentle reminder that I can't stop time. The seasons are coming and the days are always going to fly by, but I can savor every minute of summer, it's just up to me to make that happen. I begged John to pull over so we could just take in the view. Hoping to do that more until summer decides to disappear.
Hope you are enjoying your golden summer day's and especially the nights. Enjoy!
BODYSUIT // SKIRT // SANDAL // FEDORA