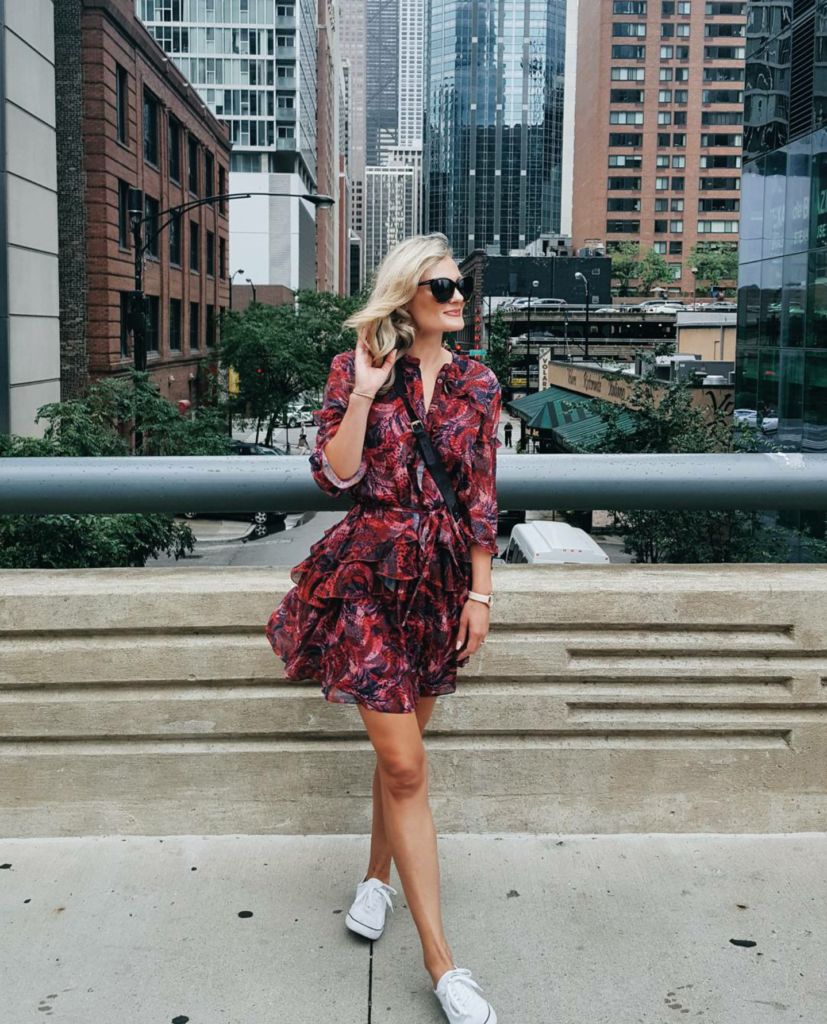 Ruffled Dresses and tennis shoes are the best way to travel in style when it comes to the Windy City! With the weather not cooperating, we had planned for a day filled with sightseeing, but the rain, thunder and a little lighting didn't keep us from hitting the pavement and taking in all the sights.
My previous post was all about traveling with Rent The Runway, and did they come through again on my trip to Chicago. Their physical location was a few blocks from our hotel and made it easy to grab a few necessities for the weekend like this fabulous Red Feather Tilly Ruffle Dress  and coordinating Midnight Collins Mini Crossbody Bag.
I love the flirty design of this ruffled dress and paired with a simple pair of tennis it made for a comfortable day of exploring + loads of walking. With the rain and high temps it was hot and sticky out so the movement and light fabric of this dress was welcomed.
I have linked everything below for you and any questions send them my way, especially if you are considering using Rent the Runway, I am happy to answer questions about my experience. Enjoy!
DRESS // CROSSBODY // SHOES // GLASSES  // WATCH