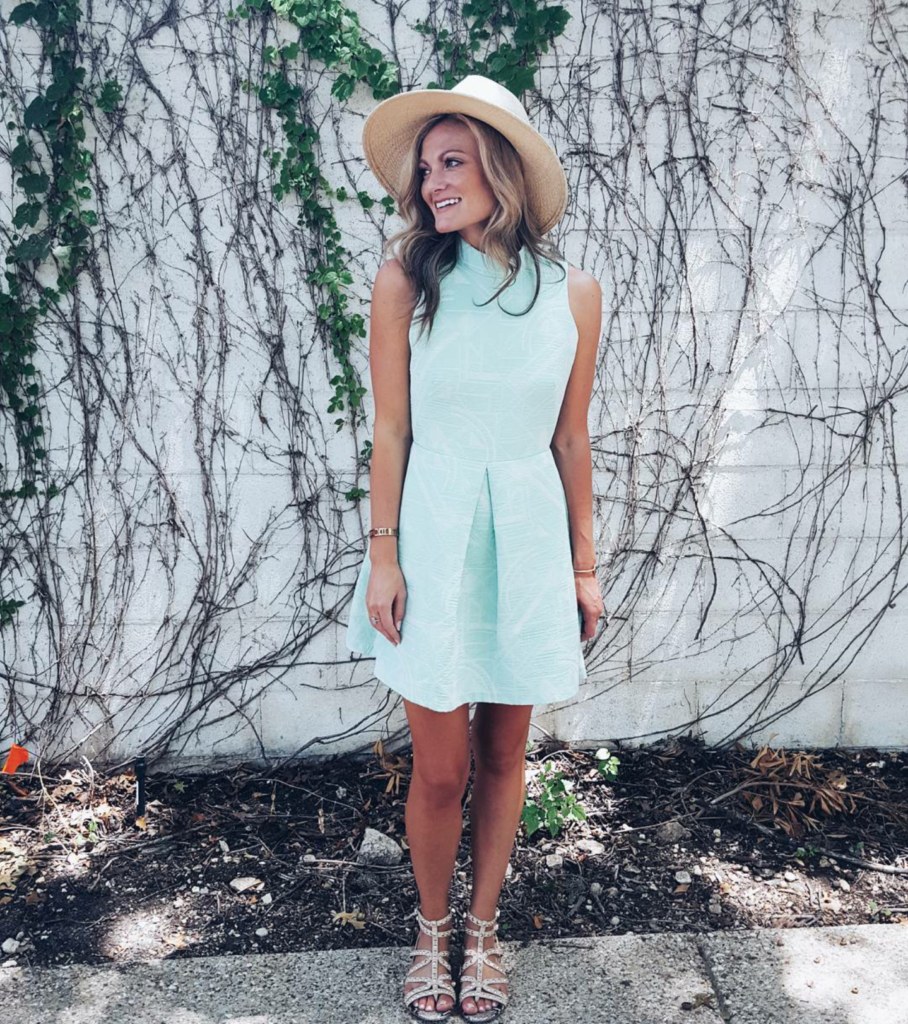 If you follow Champagne + Macaroons, then you are no stranger to the fact that I love to travel. John and I have been traveling a lot this summer making packing a regular chore in our household.
Recently planning for a bachelorette weekend in my home state of Texas, I turned to my friends at Rent The Runway for a little help. With the ease of having my choices shipped directly to my destination, this made for a huge help when it came to making room in my suitcase.
I picked out two options and I really love how cute this little Mint Hunter Bell dress turned out. This dress could quickly get dressed up for a brunch or girls outing, but also be cute and casual when paired with sandals and a little hat. I love the back detailing with that cute little cut out. Dress and all items are all linked below, any questions send them my way! Enjoy.
DRESS // SANDALS // HAT // BACKPACK