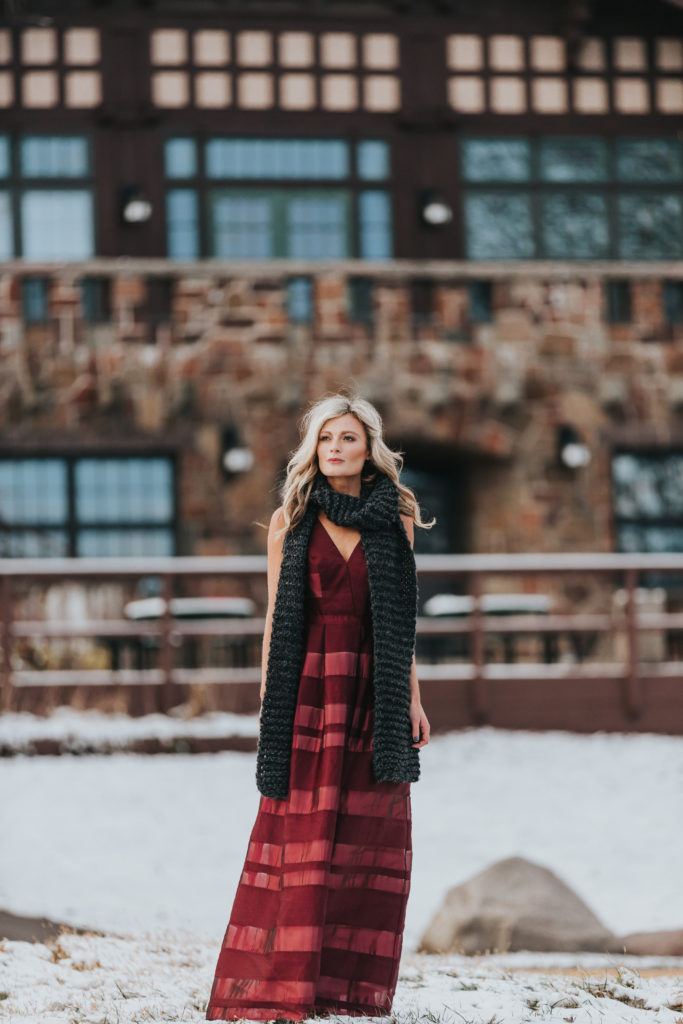 Part three of my "What to Wear for the Holidays" is another favorite. I have been very much in love with burgundy. Something about the contrast of the white snow against the red just feels like Christmas time. Dresses are my go-to when it comes to dressing up. I love the ease of slipping into a good dress and when paired with a high heel, it makes me feel like I can conquer the world.
Winter is harsh in MN and my Texas dress-wearing-soul struggles most this time of year. I have found my creative wardrobe juices being sucked dry when it is -10 degrees (- 30 this weekend, no joke!) and all I want to do is wear a sparkly dress and stilettos. Trust me, at those frigid temps, heels are not happening people. I would also like to mention I had originally intended to wear a burgundy pump with this pretty dress to create a monochromatic look from head to toe. However, mother nature and a fresh Minnesota snow fall the day of this shoot called for an audible.
We actually had to reschedule our original shoot date due to crazy wet and gloomy weather. So fast forward two days and waking up to sunshine and clear blue skies with a blanket of snow felt like a miracle. Thankfully a backup pair of Sorel's came in handy and made running around the snow in a beautiful dress with my Wool and Whiskey scarf and gorgeous faux fur coat possible.
This dress is appropriate for so many holiday occasions. Looks gorgeous on and is form-fitting, Wear it to a formal dinner party, Christmas Eve, Holiday Soiree, Black Tie Event, Christmas Wedding, New Years Eve, the list goes on…I love the Jacquard panels that give it a striped effect and the light weight material is a win!
Links to everything can be found below! Bonus! You can find both the dress and coat for rent or buy on Rent the Runway. You know my mad love for that company so check them out! Everything a social girl could want without the commitment and Merry Christmas week.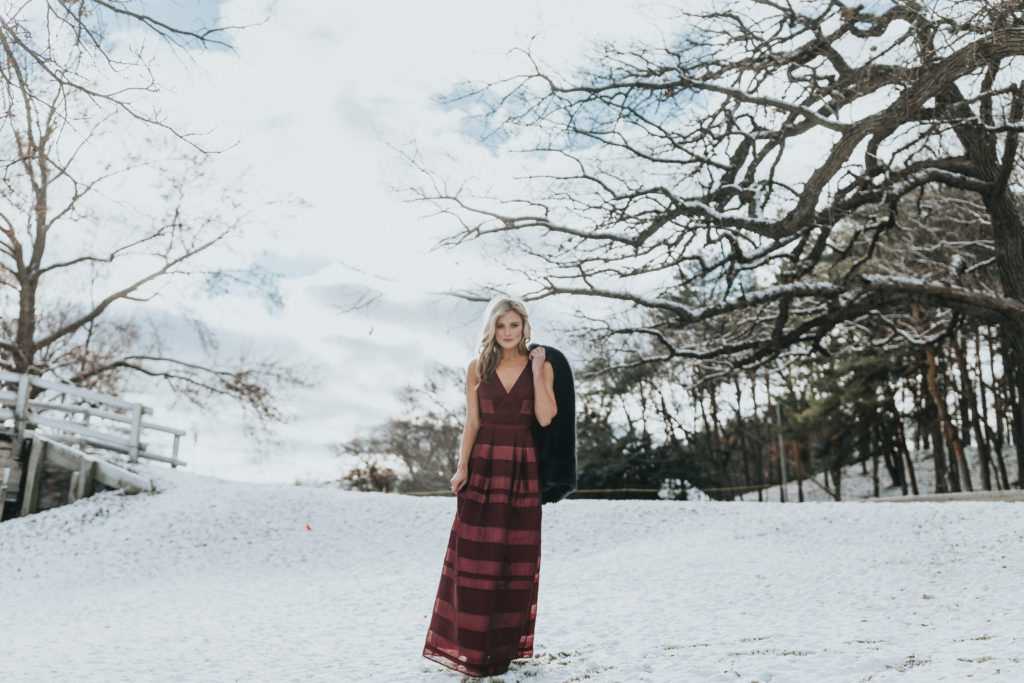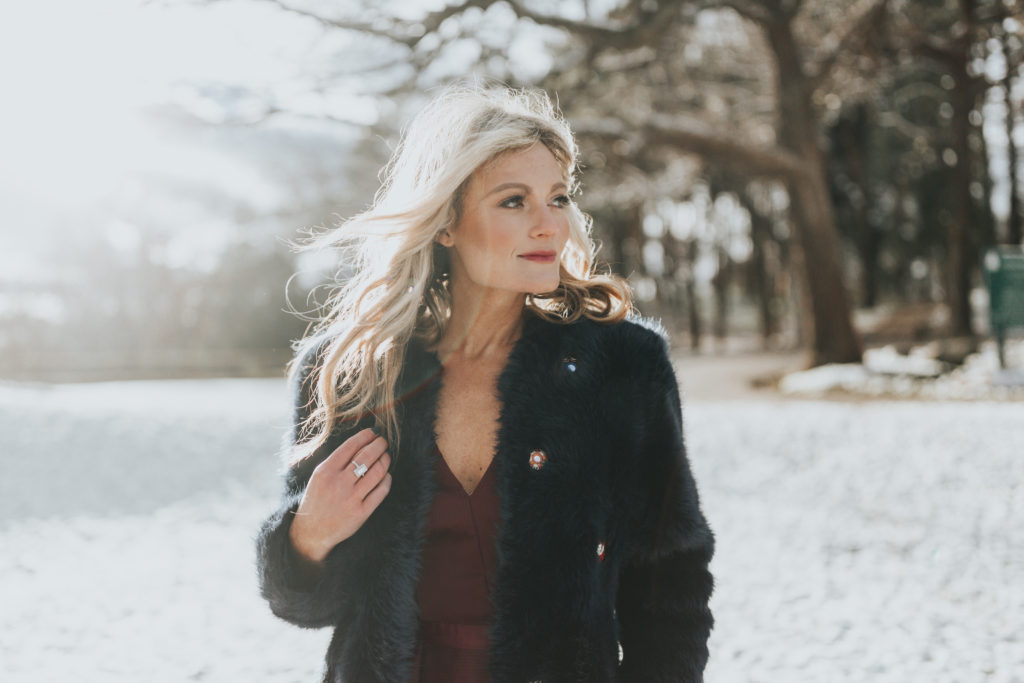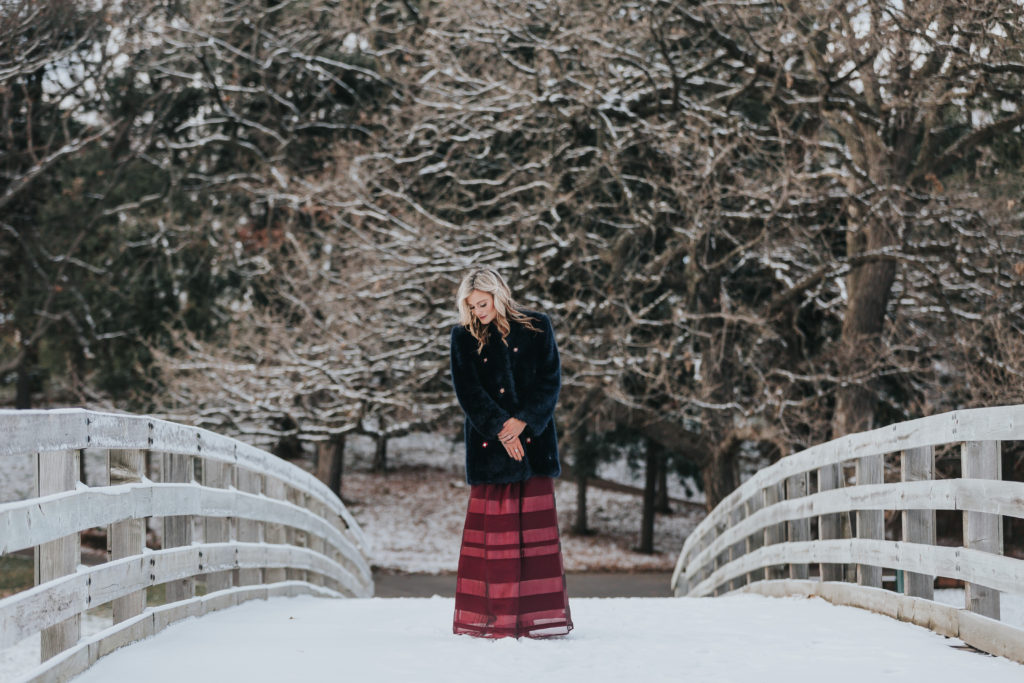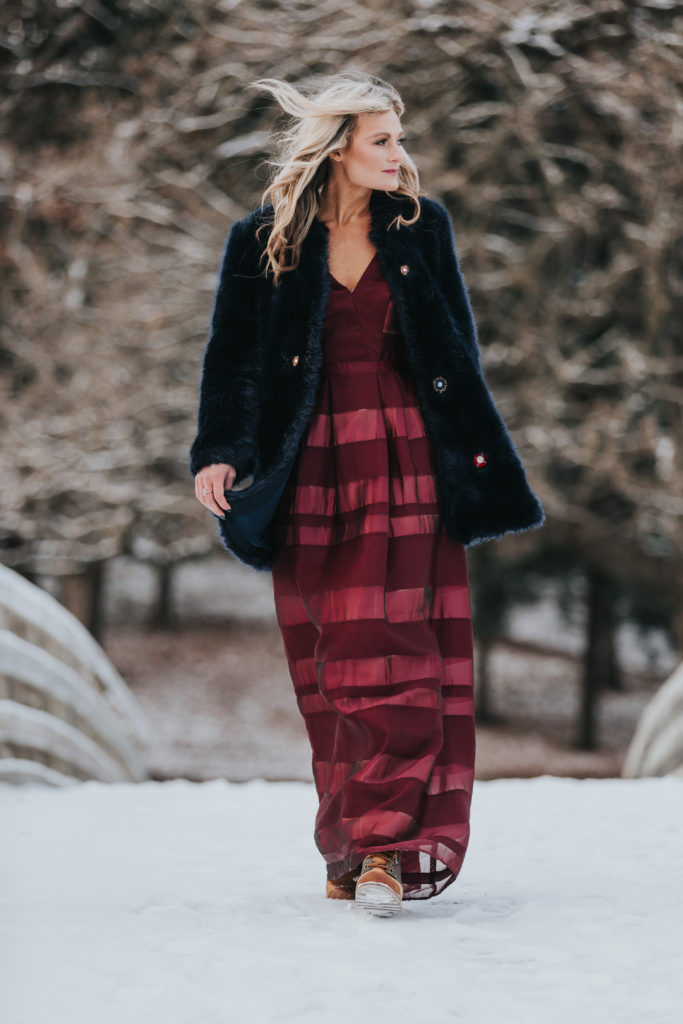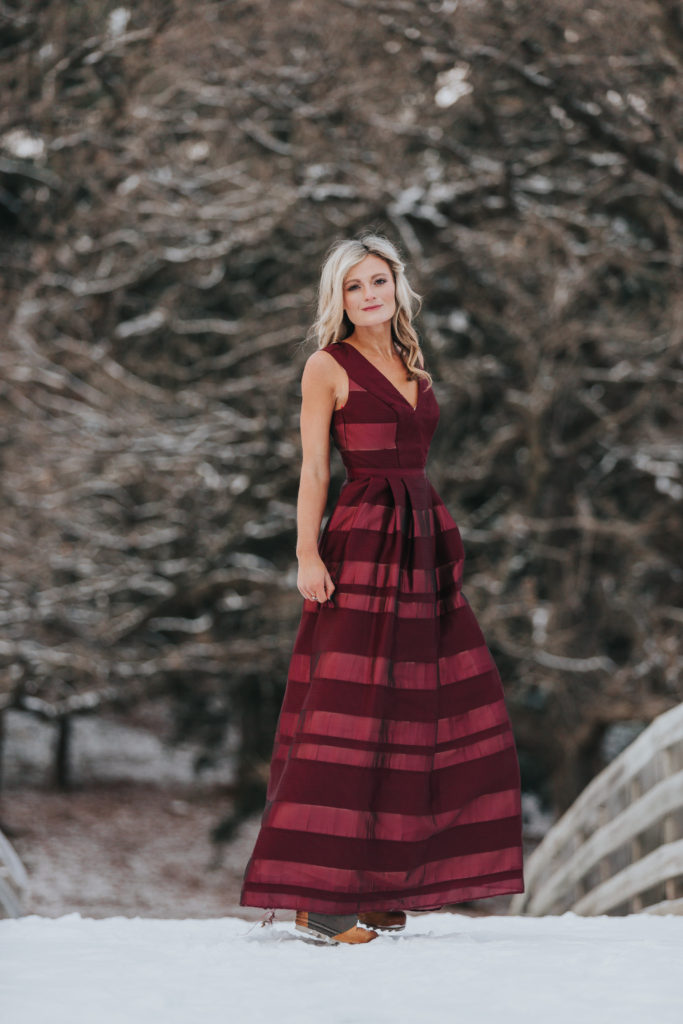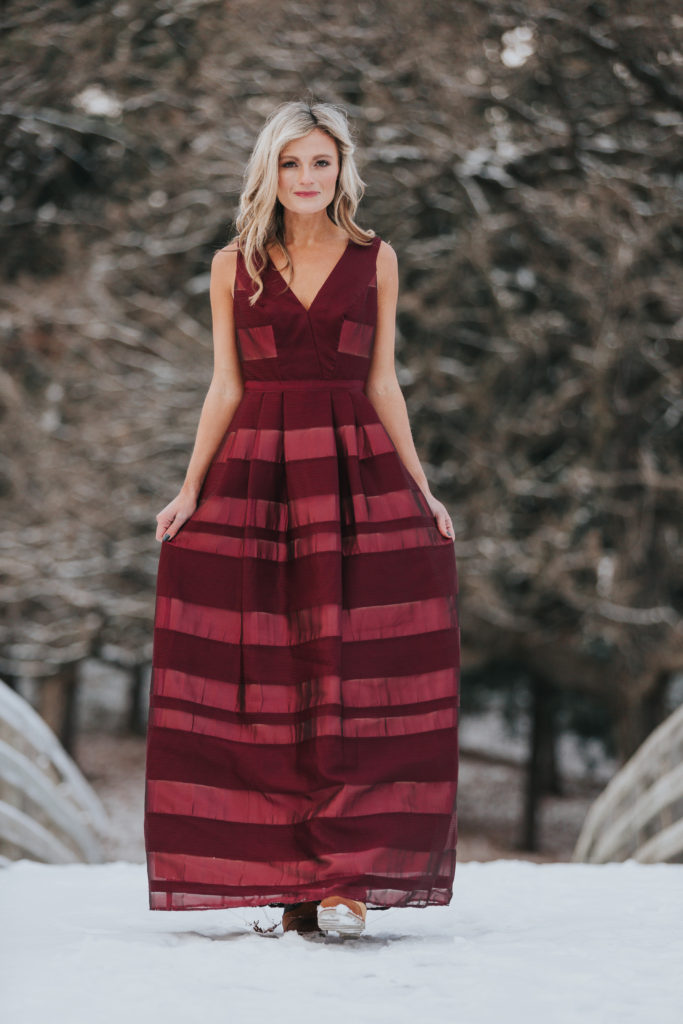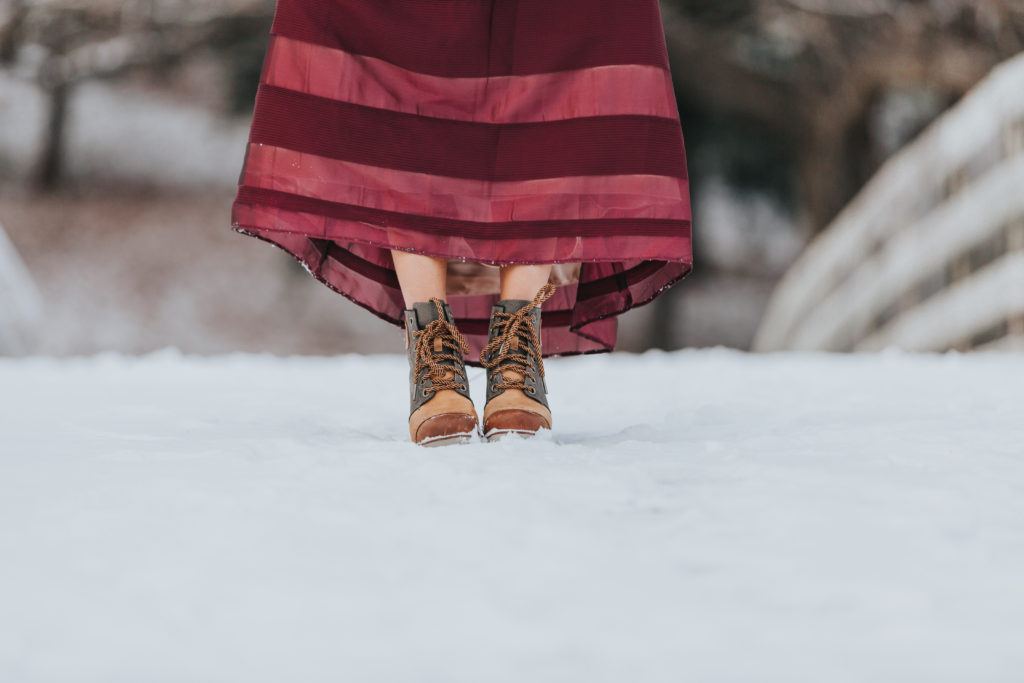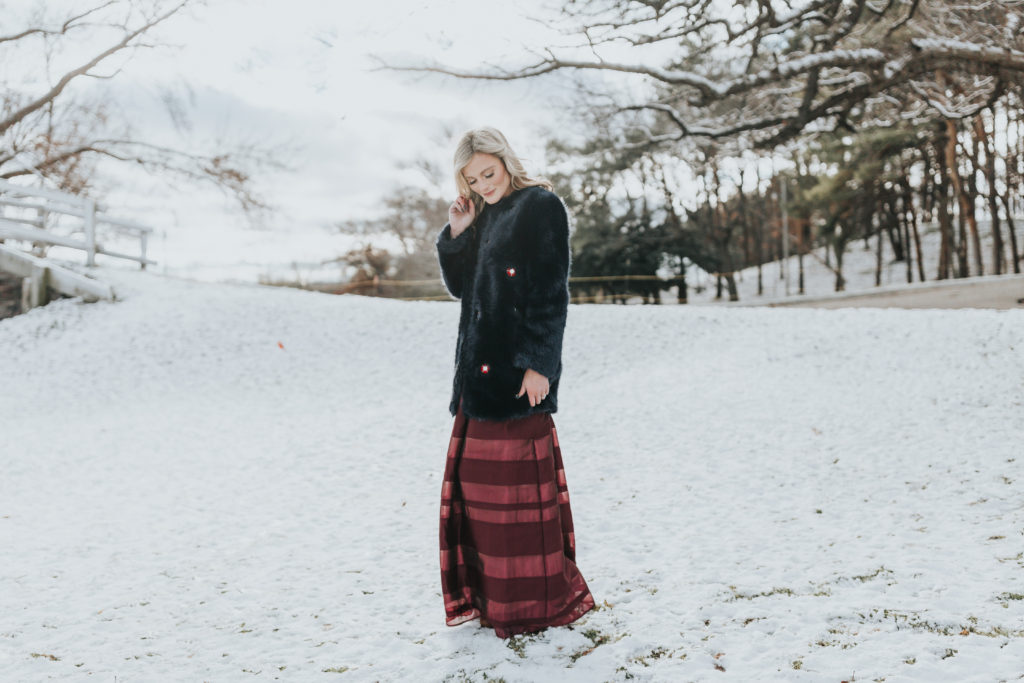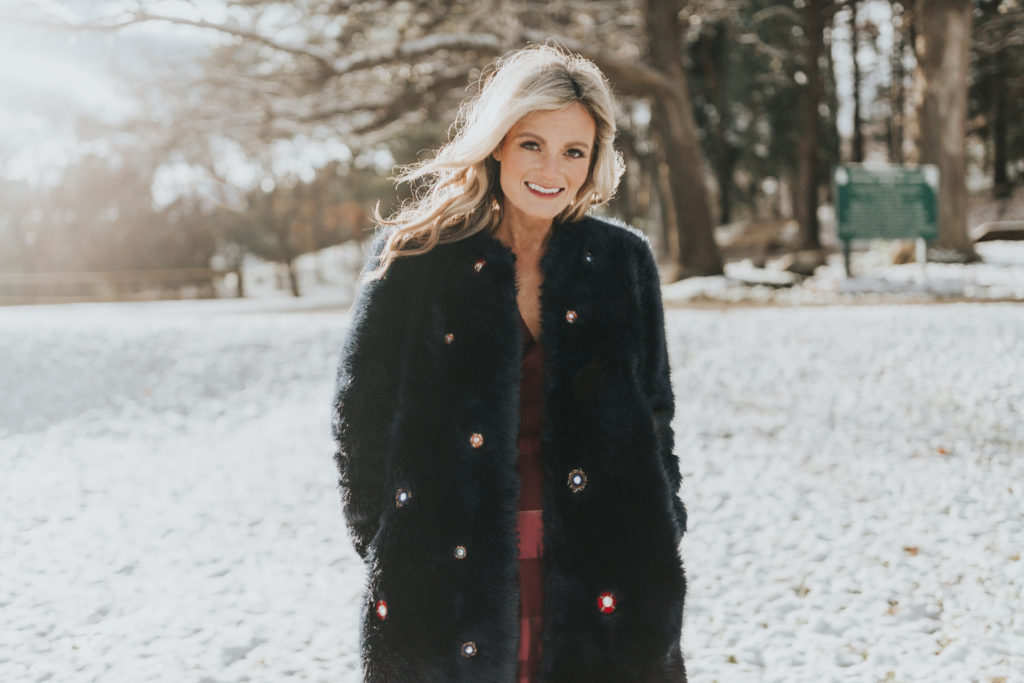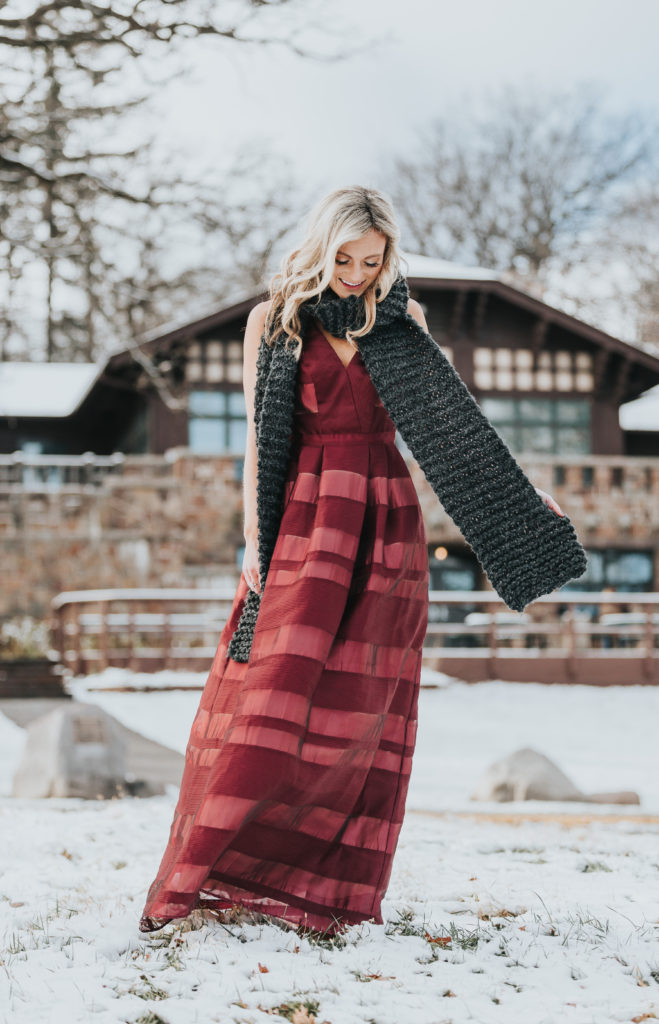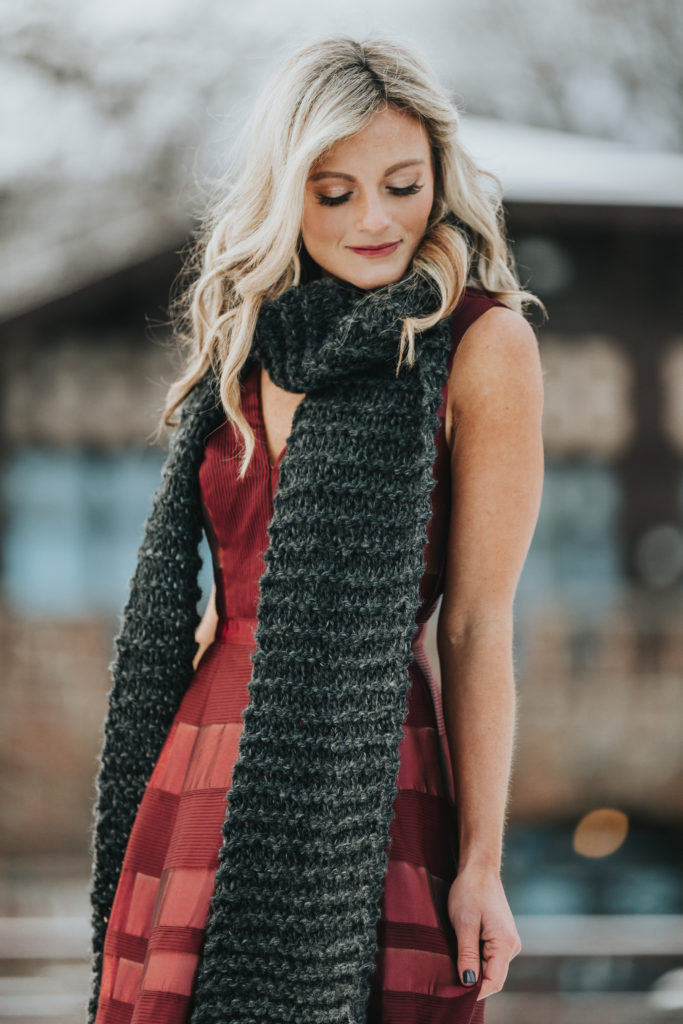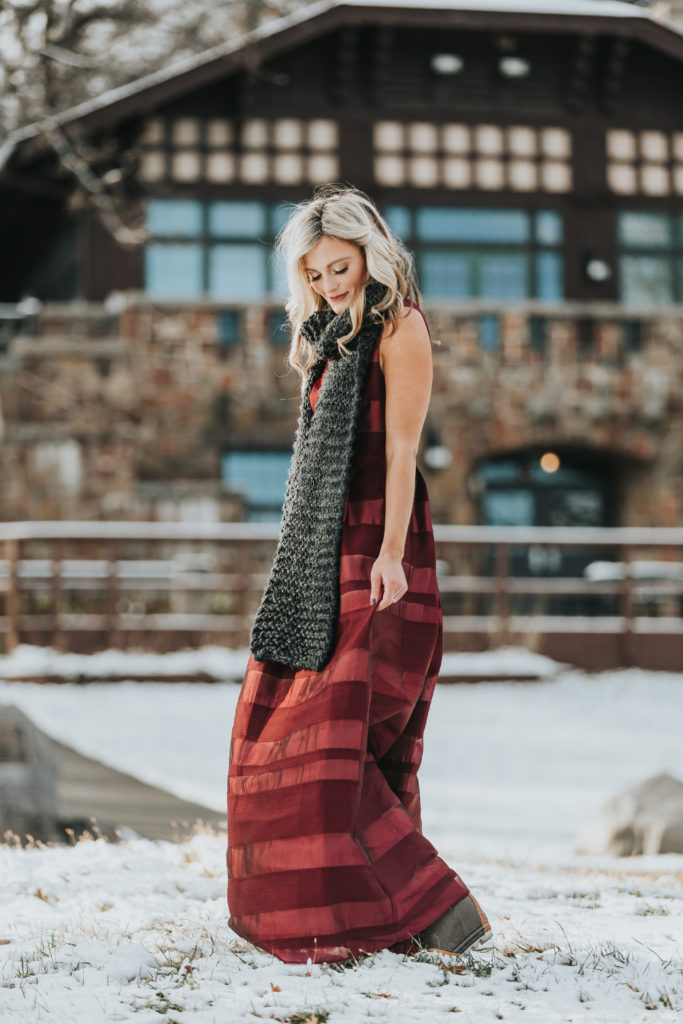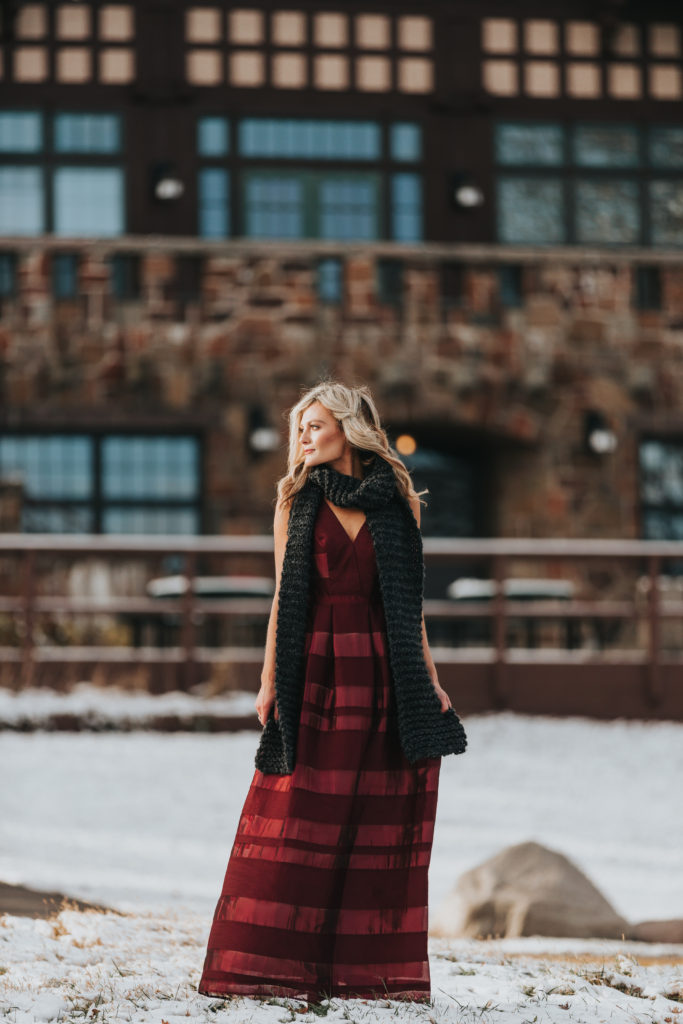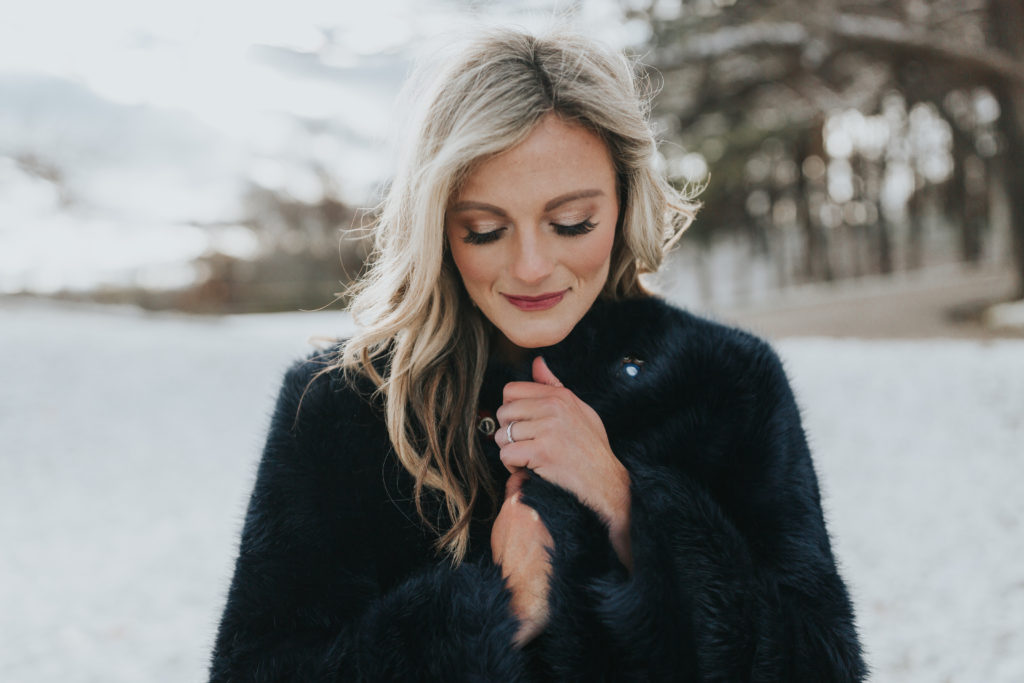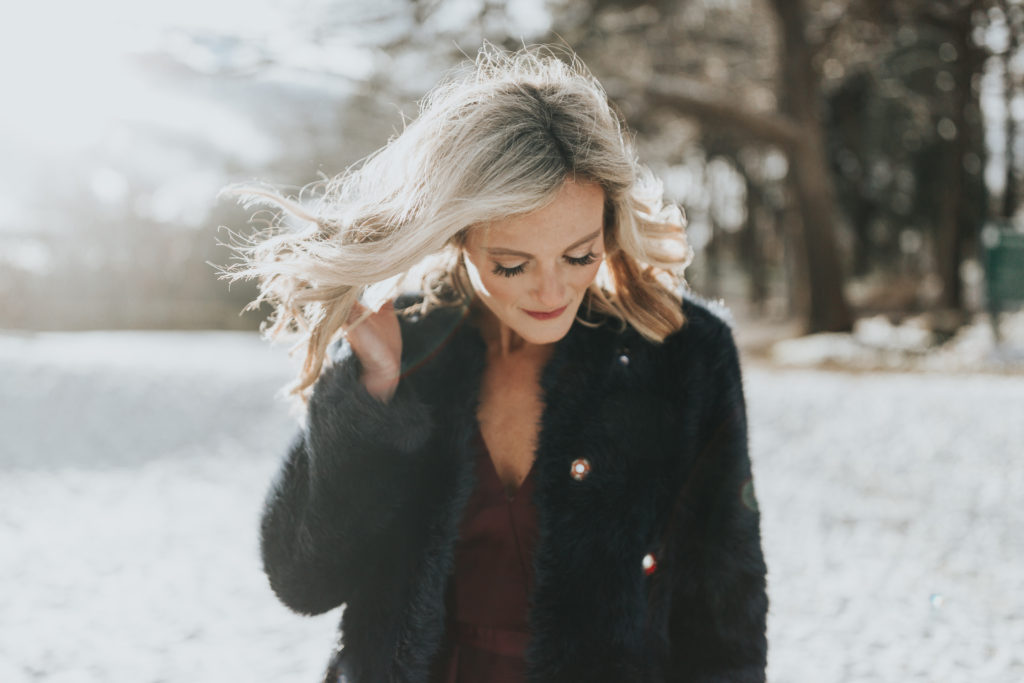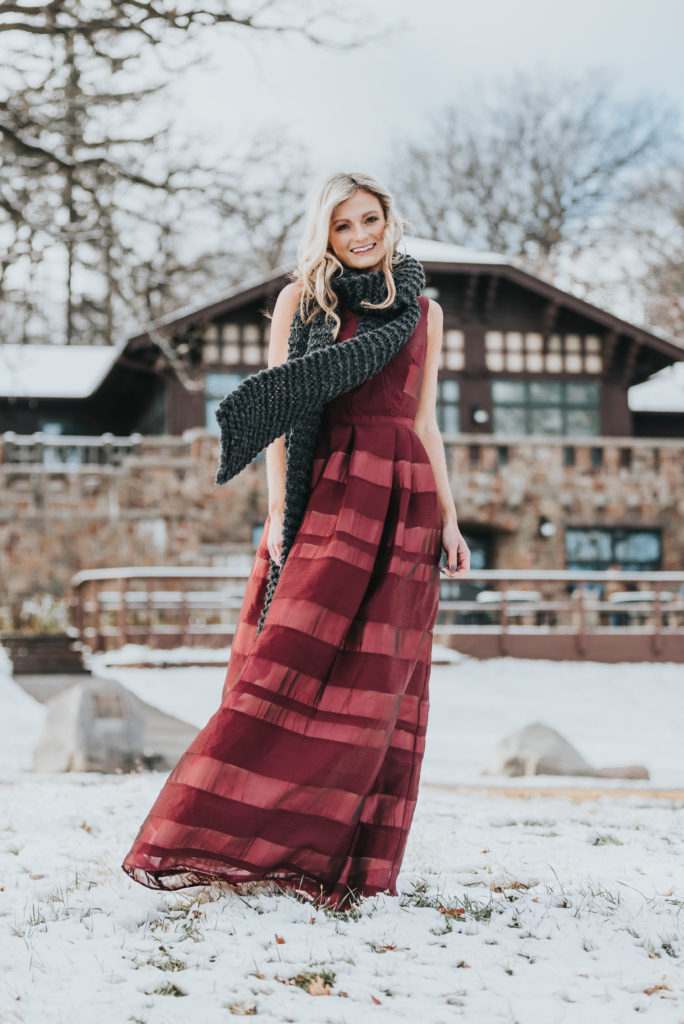 DRESS // JACKET // BOOTS // SCARF 
Special thank you to the following: Russell Heeter Photography, Sorel, Rent the Runway, Wool and Whiskey.