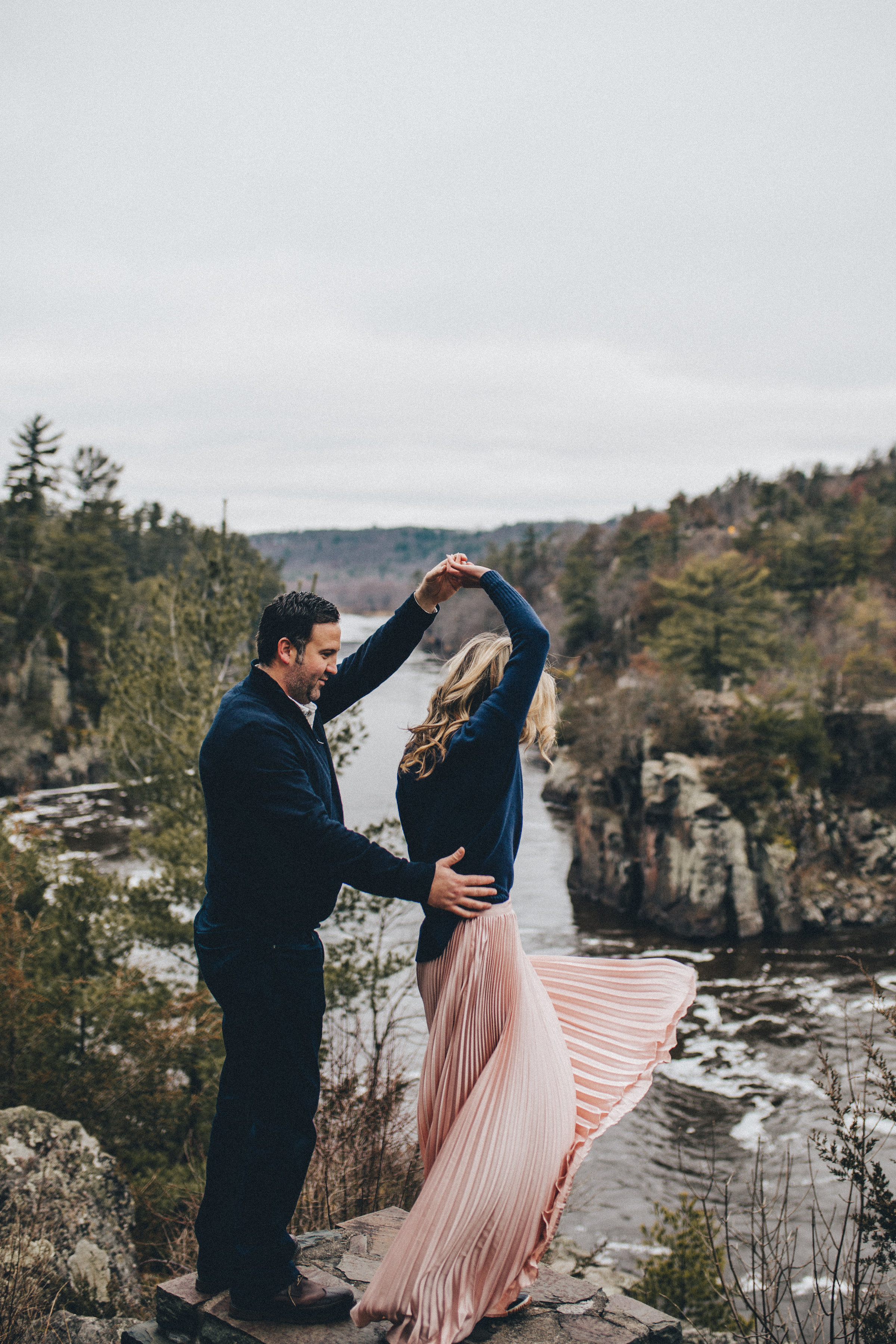 Whoa. Two weeks since I last pounded the keys on this computer. When I checked my previous post date, I seriously thought it was only a few days. January has proven to be a total blur. So far, conquered my first juice cleanse (starting another one tomorrow, wish me luck) and took followers across the world around my home in Minneapolis, spent a lot of time outdoors in single-digit temps, and my favorite part of the new year has been bumping into so many of you lately.
Minneapolis has tried me at times. Some of my hardest days are in this beautiful city. Days wondering if I can hack it, cold temps taking me to a crazy head space, but more than anything it has given me some of my best days. Challenged me to grow, to learn, to scare myself and most of all to open up a little piece of my world to the unknown.
I have been reflecting a lot these past few weeks. Funny how flipping the calendar and seeing 365 new squares that make you pause. Been feeling like a bit of a failure like I had all of these things to finish and accomplish by now, and here I am scratching my head wondering how I have yet even to attempt them.
It could be partly due to a little seasonal blues; cold temps make me feel less than inspired more like give me all the warm fuzzy socks, sweaters, blankets and take out available! Anyone else relate? Trying to get out in the sunshine and embrace winter is something I am keeping high on my goals list. I have a love-hate relationship with everything cold. The Texan in me is like, "Ok thank you for stopping by, but you can leave now."
Crazy to think we captured these images on a crisp day in December because one month ago seems like forever. I mainly wanted to share these because they make my heart feel happy. The man in these photos, my husband, my favorite person in the world, is the sole reason for my moving here. 2017 marks the start of my eighth year in Minnesota. Holy cow, where is the time going?
I hope this can become a place where there are stories shared and topics that bring a little joy to your day. I know sitting down and finding time to read a blog is rare, so trust me when I say, thank you for following along. I read every single comment on C+M. I read Instagram comments the good and the bad, and I try to respond, apologize for not always doing so but I see it, and I love it, and today more than ever I have been feeling so blessed.
Most of all, I am open to being better, and I am open to hearing what you want to read. What do you love seeing? Do you want less fashion more everyday life? Do you want more travel? More home stuff? I am ready to listen and embrace the feedback so please let me know. I am all ears…
HERS – SWEATER // SKIRT // DUCK BOOTS // SCARF 
HIS – BUTTON DOWN // HALF ZIP SWEATER // DENIM // BOOT
FUR BABIES – PUFFER VEST I // VEST II // INFINITY SCARF
Special thank you to our friend Brandon Eckroth for capturing this special day for our little family, also Sorel & Wool and Whiskey for the continued love!