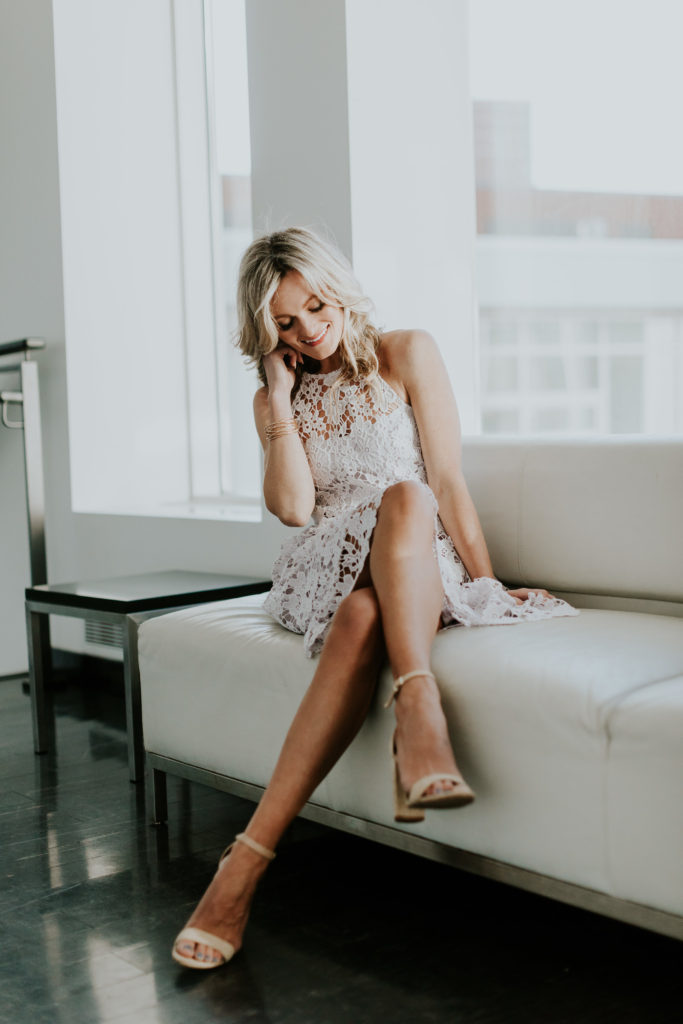 I know it is about to blizzard outside but this week felt like absolute spring. Seven years later I have finally learned to embrace the snow, but seeing the green grass on our lawn this week make me smile a bit more than usual. Minnesota can we just not snow tonight! My Texas soul wants dresses, spring, and a lot of sunshine.
If you have been following along with C+M then you have seen your fair share of dresses along with lacy details. Wearing this dress just felt like a spring afternoon. Perfect for twirling around at a wedding, bridal shower or afternoon with girlfriends. I love dresses so much. That has probably been my hardest and biggest challenge with living in the Midwest. The footwear paired with the elements can cause a bit more of a challenge, but it is definitely fun to mix it up a bit and find ways to be more creative with my personal wardrobe.
This past weekend I was blessed to spend time with my girlfriends in Napa, and we all had a few discussions about clothing, blogging, and using platforms like LIKEtoKNOW.it. After our discussions and the confusion that seems to be prevalent, I have decided that I would love to educate everyone on how to use it! I find it saves so much time when it comes to shopping and purchasing items you love or might see online.
Below I have linked this beautiful dress. Thank you to Russell Heeter Photography for the images, Le Meridien Chambers for letting us use this beautiful space, Donna Morgan for the dress, and Tina Beaupre Makeup for making me feel camera ready. Enjoy!