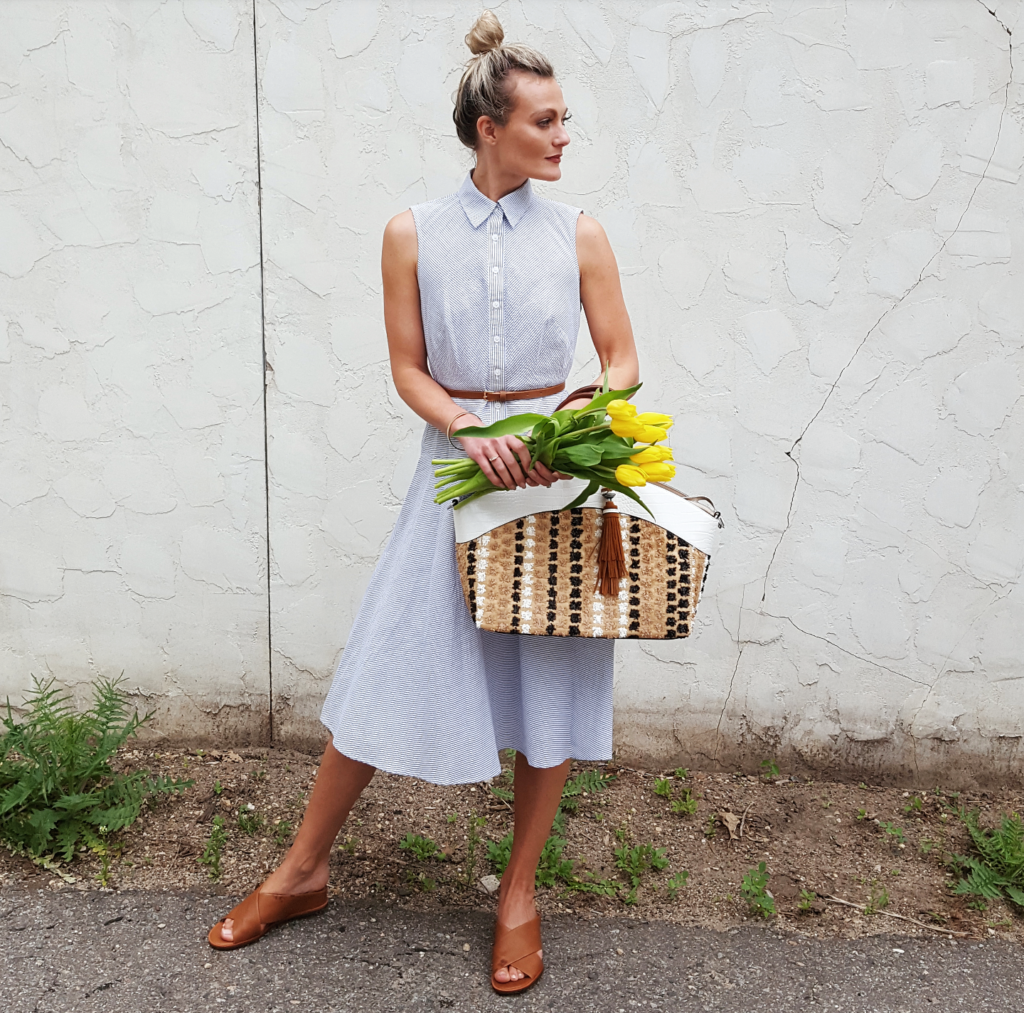 Spring gives me all the feels. The snow has melted, the green leaves are sprouting, and the blooms are just bursting to say hello, it is my favorite! Something in the air that makes you want to celebrate because we all survived another winter and summer is on the horizon.
You are no stranger to my love for dresses, so when this pretty striped shirt-dress came my way, I had to share. I love a good spring frock and one that can be dressed up or down is always a winner. The belt that comes with this one matched my tan slip on's perfectly and I can't even tell you how much I love this adorable tote.
I am so ready for the warmer temps and today we went from sun and warmth to rain and then back to the sun, hello spring! I can see this dress being worn for an outdoor summer soiree, bbq, perhaps a wedding shower, memorial day or even the Fourth of July.
I sized down for this one as the line tends to run larger for me. If in doubt order your regular size and one size down so you can be sure to get the proper fit. Also, how cute would this be with a sweater and sneakers, wedges or even a strappy flat sandal! The options are endless.
Hope you are all off to a wonderful spring season, my travel review from Scandinavia is coming soon so stay tuned for that! If you have any thoughts on what you want to read or hear about let me know! Links to shop everything below (except the tulips from my hubby). Enjoy!
SHIRTDRESS // TOTE // SANDALS  // WATCH // BANGLE // LIPS