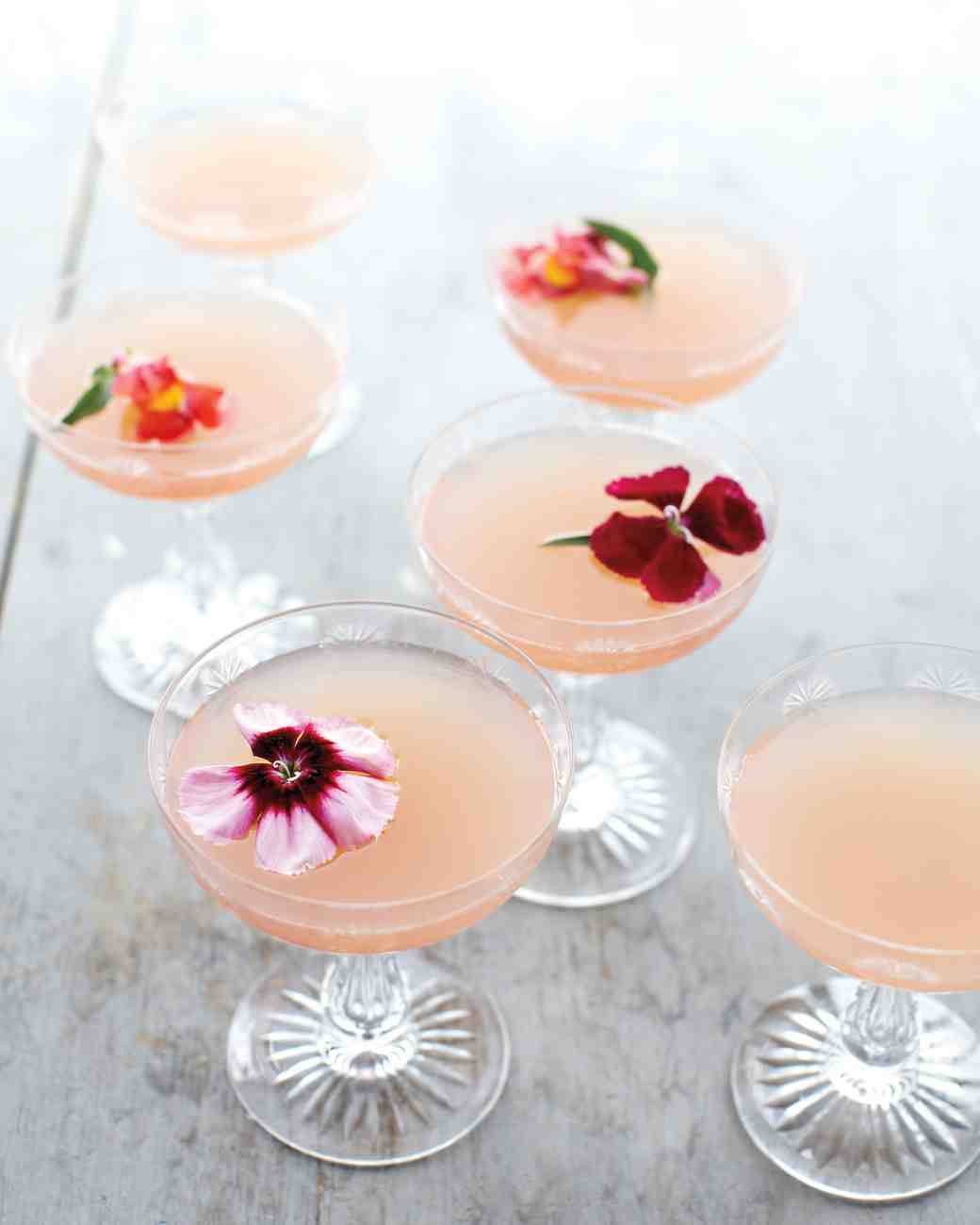 Lillet Rose Spring Cocktail
Lillet Rose, a fortified-wine blend of Sauvignon Blanc and Muscatel, has the aroma of flowers and ripe berries — perfect for a springtime aperitif. Garnishing the drinks with edible flowers is a lovely touch.
Prep:

Total Time:

Servings:

6
Ingredients
12 ounces Lillet Rose

12 ounces Ruby Red grapefruit juice

6 ounces gin

6 edible flower blossoms (optional; chefs-garden.com)
Directions
Combine 6 ounces Lillet, 6 ounces grapefruit juice, 3 ounces gin, and ice in a cocktail shaker. Shake until well chilled. Strain and divide cocktail among 3 stemmed cocktail glasses, such as Champagne coupes. Repeat.
Garnish with flowers. Serve immediately.
Find more recipes on my Pinterest page this recipe courtesy of Martha Stewart