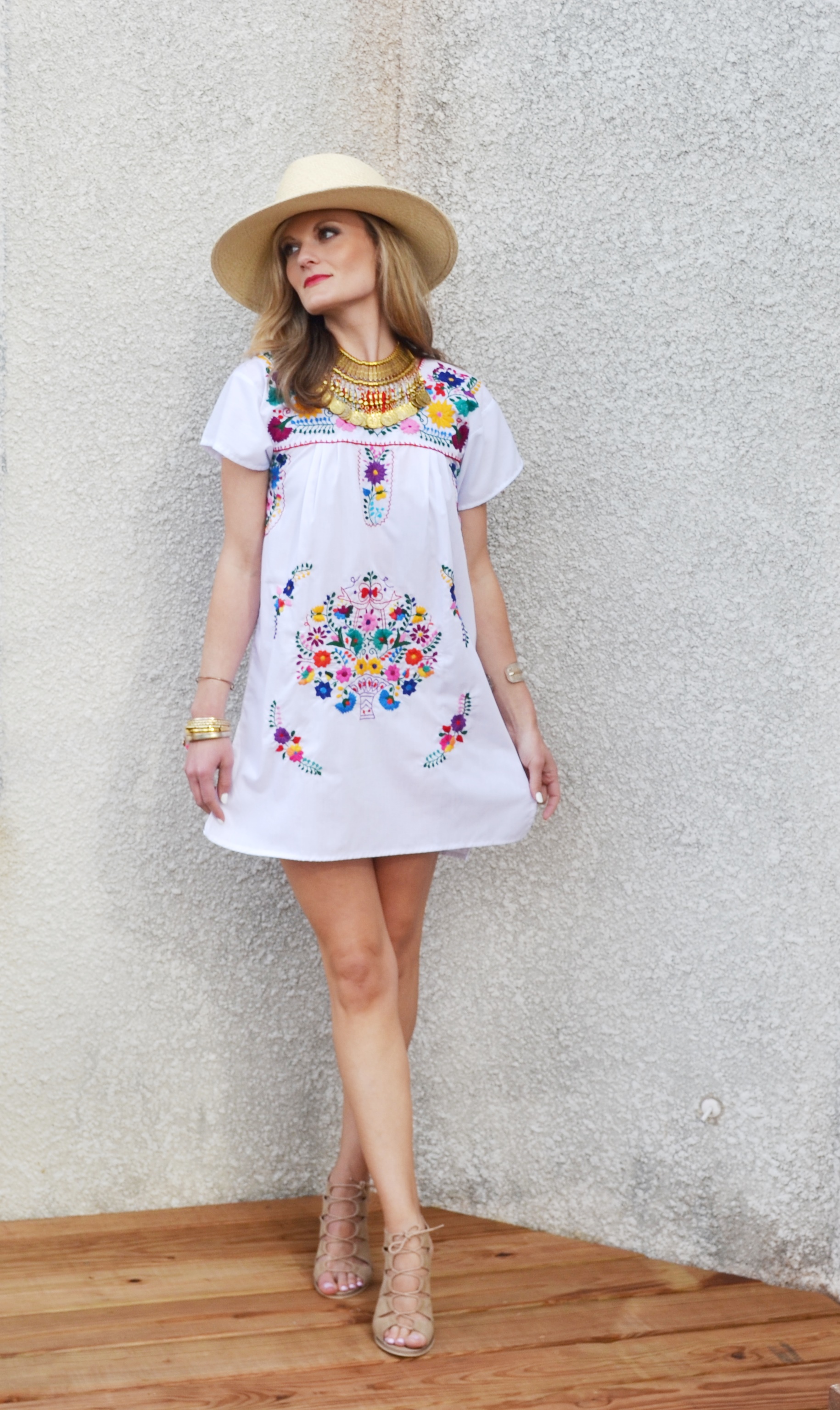 Viva Mexico! I am in love with this little number. Wearing this dress makes me long to be in Tulum running around in the sunshine and drinking a mango margarita. While that dream will have to wait, I have great news to share.  These handmade dresses are back and available from my friends at Gnomadic. I am celebrating the launch of their brand new website with a special code just for you, valid until 4-30-15 + free shipping:
GNOMAD10 – 10% off entire purchase
GNOMAD20 – 20% off entire purchase of $50
Most importantly, I had to tell you about this beautiful handmade and hand embroidered dress that is 100% crafted in Mexico. These are made by Nativa, who has joined the Fair Trade Federation in an act to better working environments, encourage sustainable incomes, and provide quality and respect to each artisan's craft. Every piece is unique, made by hand, and carries with it a deep rooted tradition passed down from generation to generation. Details to shop this outfit listed below. Enjoy!
Handmade Dress – Gnomadic // Gloria Fedora – Janessa Leone //  Diba True Sandals in Store – Evereve // Gold Tassel Necklace – Ily Couture // Rose Tassel Bracelet – Tess + Tricia // Ruby Red Lipstick – Katie by Stormsisters