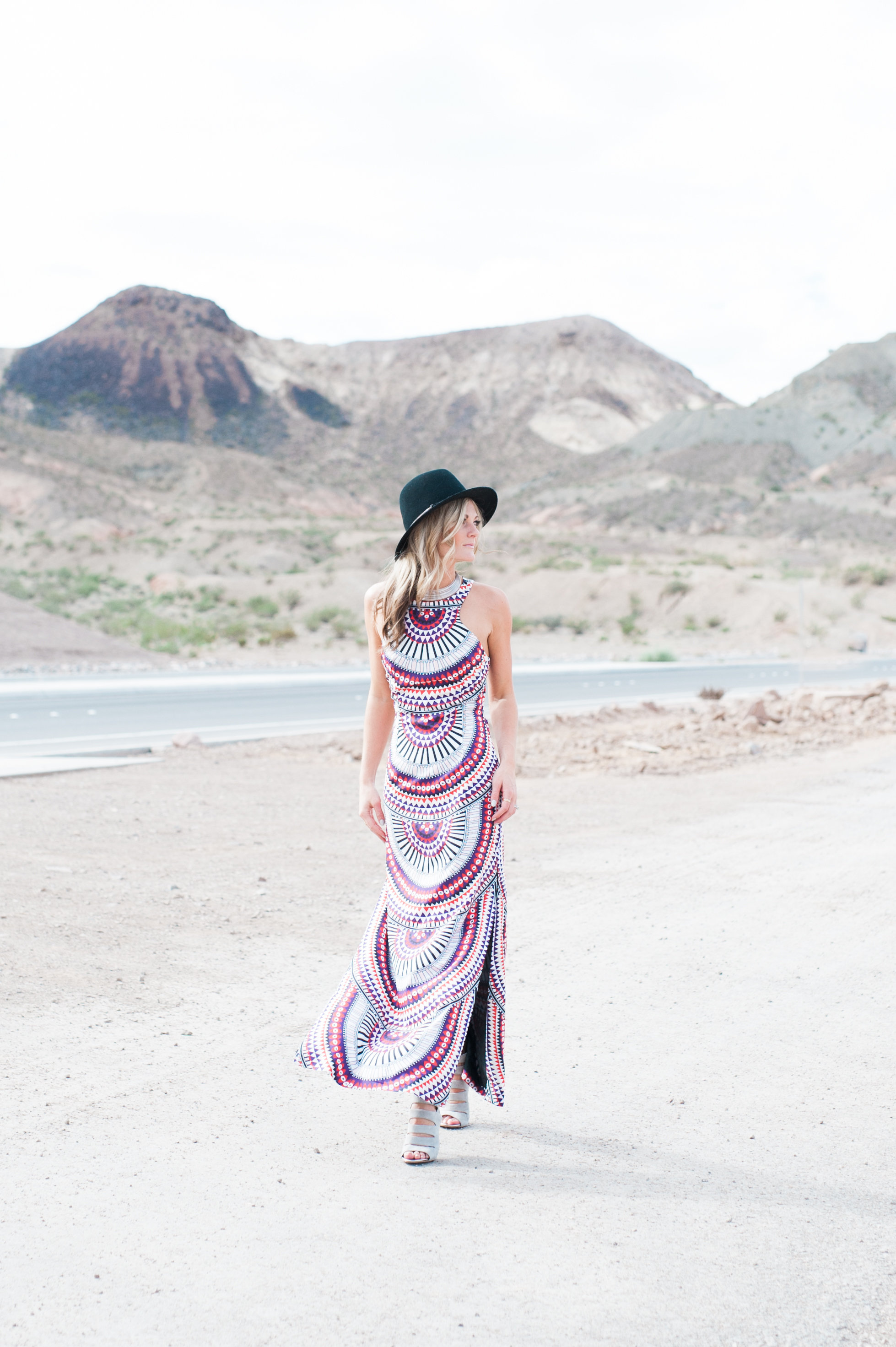 Walk this way! When in the desert standing in 100 degree weather surrounded by mountains and the shimmering lights of the Las Vegas strip are glittering in the distance, you feel a bit like you are in another world. This location was the perfect setting to capture this fabulous tribal print dress care of SheInside and show off the beauty of Nevada.
I love a good deal and not only is this tribal print dress so affordable it is the perfect snow bird dress. Are you planning on hitting the beach when the snow falls? I bet you will need something comfortable and easy that can take you from day to-night without much work, then this is just the item for the job.  Easily pair this little number with sandals during the day then slip into a heel and a light jacket with a few accessories and you are ready for a night out in paradise. (I ordered this dress in a small and it ran true to size, and is fully lined).
Kristen did a fabulous job capturing these images and I hope you enjoy them! There are links below to shop this look, these sandals by Sam Edelman are sold out but I did link a similar pair. As always wearing my favorite hat from Janessa Leone, and a very special thanks to my friends at En.JOYYE for sending me this beautiful "Loving Goddess" statement necklace. This piece was the perfect accessory to complete this look. Be sure to check out the The JoyBox and all that they are doing at en.JOYYE.
Images – Kristen Joy Photography
Necklace – c/o En.Joyye