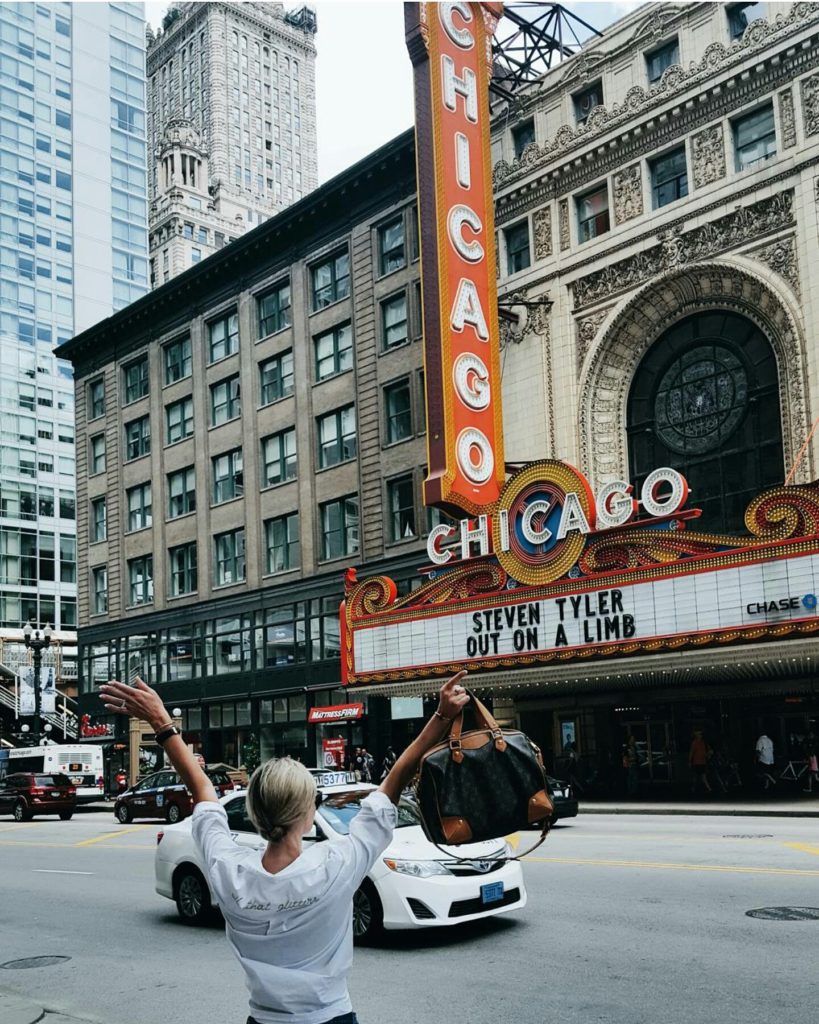 A 55 minute flight from Minneapolis and you will arrive at our sister city to the east, Chicago before you can finish your first cocktail. It was so good to be back as the Windy City holds a very dear piece of my heart. Eight years ago John and I decided to start dating while I was visiting him in school, and now almost four years of marriage later, we finally made it back.
If you are visiting Chi-town for the first time, there is a lot to see and do. With a plan, a good pair of sneakers, google maps, and a lot of water anything is possible. John had a work conference so I was able to tag along and considering the amount of time he was in meetings we were able to still get out and see and do a lot of the things we have always wanted to do together.
Our hotel sat right in the middle of the Magnificent Mile, making it the ideal launching point. Our first day we hit the pavement hard, as our early flight gave us plenty of time to explore. First up a fantastic lunch at The Hampton Social, followed by a surprise tour of the Willis Tower (Sears tower I am told will always be the official name if you are a Chicagoan).
I have always dreamed of going up to the Skydeck and it did not disappoint. At 1,353 feet high and claiming the tallest building in the Western Hemisphere, the small glass cube ledges hanging out over the city offered both the most breathtaking views and left me feeling a little freaked out. Totally worth it, but I highly recommend purchasing your tickets in advance, we had a three-hour long visit.
Our other favorite things to do: walk Navy Pier, Architectural Boat Tour, Millennium Park, The Bean, Ghiradelli Chocolate Store for ice cream and a free chocolate sample, Pops for Champagne, Real Good Juice, Rosebud on Rush, Roof at The Wit Hotel, Wrigley Field, shopping and eating on the Magnificent Mile. It might be illegal to go to Chicago and not have a Deep Dish Pizza, there are plenty to test, but our favorite is Lou Malnatis.
Chicago is a beautiful city, I probably took about 100 photos of the downtown skyline. With the water winding its way so intricately through the city, there are so many beautiful photo opportunities every time you turn a corner. I also linked all of my outfits from this trip below and any questions send them along my way. Enjoy!