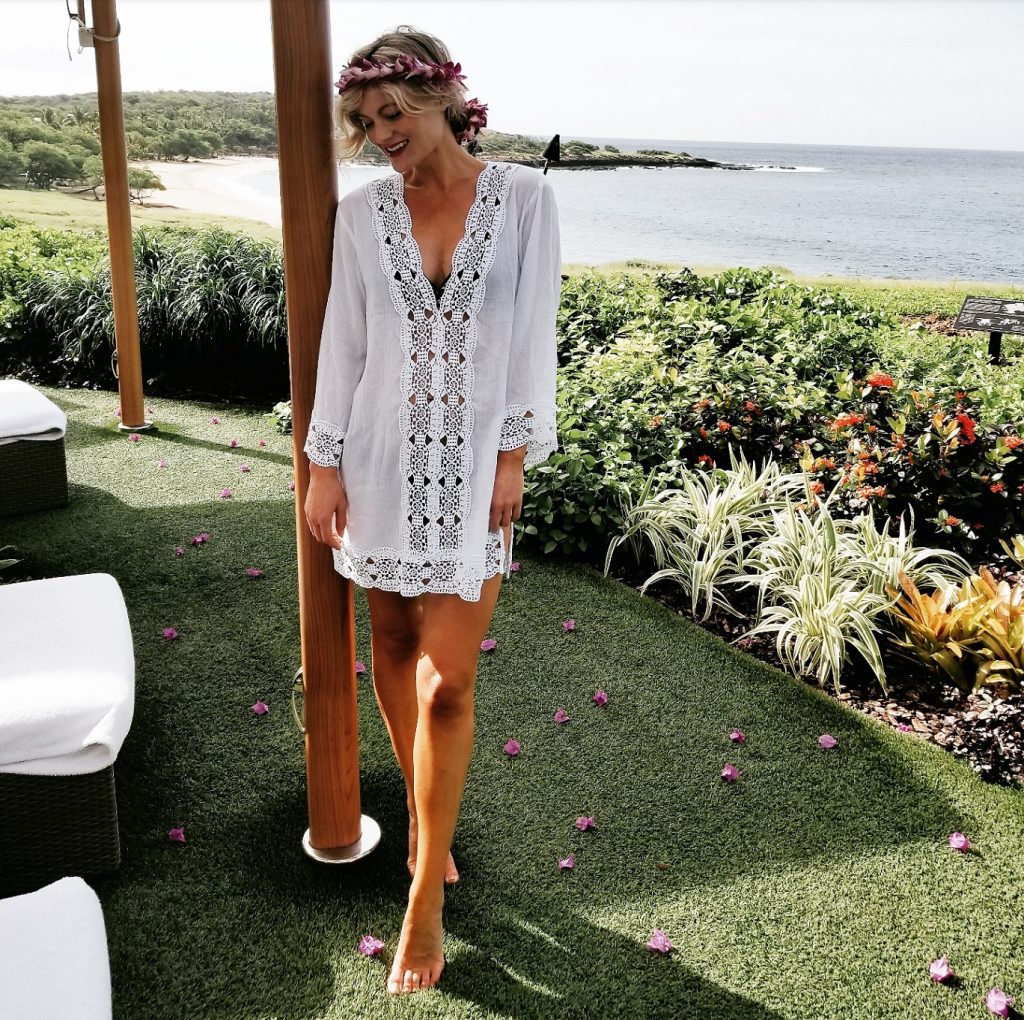 Who is going on vacation? I seriously couldn't wait to get out of the cold and into the warm sunshine. We happened to fly out one day ahead of the terrible snowstorm and watched as it pummeled across the Midwest. Felt like someone was playing a cruel joke. How is it snowing in April? We were sure to soak all the Hawaiian sun we possibly could, and it looks like it followed us home!
When it comes to packing up for a beach trip the swimsuit hunt is never ending! Look no further than my friends at La Blanca Swimwear. When I found out I was pregnant we headed to Bermuda and swim was not an issue at that time because no one could tell I was just seven weeks pregnant, but fast-forward to 25 weeks, and baby boy is popping! A little more of a challenge to hide!
When it comes to my swimsuit selections, I need support, coverage and I want to feel confident just strolling around on the beach, by the pool or out on an excursion. Nothing worse than feeling uncomfortable in a swimsuit when you should be relaxing.

The fit of this two-piece is fabulous! I had so many pregnant women tell me how much they adored it. I just loved how secure I felt. There are quite a few reviews on this suit, and it is under $100 for both pieces! Incredibly flattering and made to work with all different body types. It is not maternity which is nice because I want to have items I can wear after baby boy arrives!
And this lacey tunic cover-up is a win. I found myself reaching for it over and over on our trip. Having something that you can throw on for breakfast and transition on to the pool or easily throw on for a walk to the bathroom or through the hotel is essential. This one did the trick all vacation long! It also comes in black.
I am also a huge fan of shopping online. Being pregnant and trying to plan our getaway while it was still winter made the idea of going bikini shopping less appealing. I have been buying at Bloomingdale's for years and well before I was in the blogging world! I love their wide selection, secure checkout process, and free return policy!
As you probably know from following along, for being a girl living in the Midwest I own way too many swimsuits! But I love them; perhaps it is the Texan in me who always had an overflowing drawer of bikinis and swimwear! I have made it a promise to give you an honest opinion, and I genuinely feel that you will love the options from this brand.
There are links to everything below for you too! Love that they have so many one-pieces also. Great for any warm weather vacation!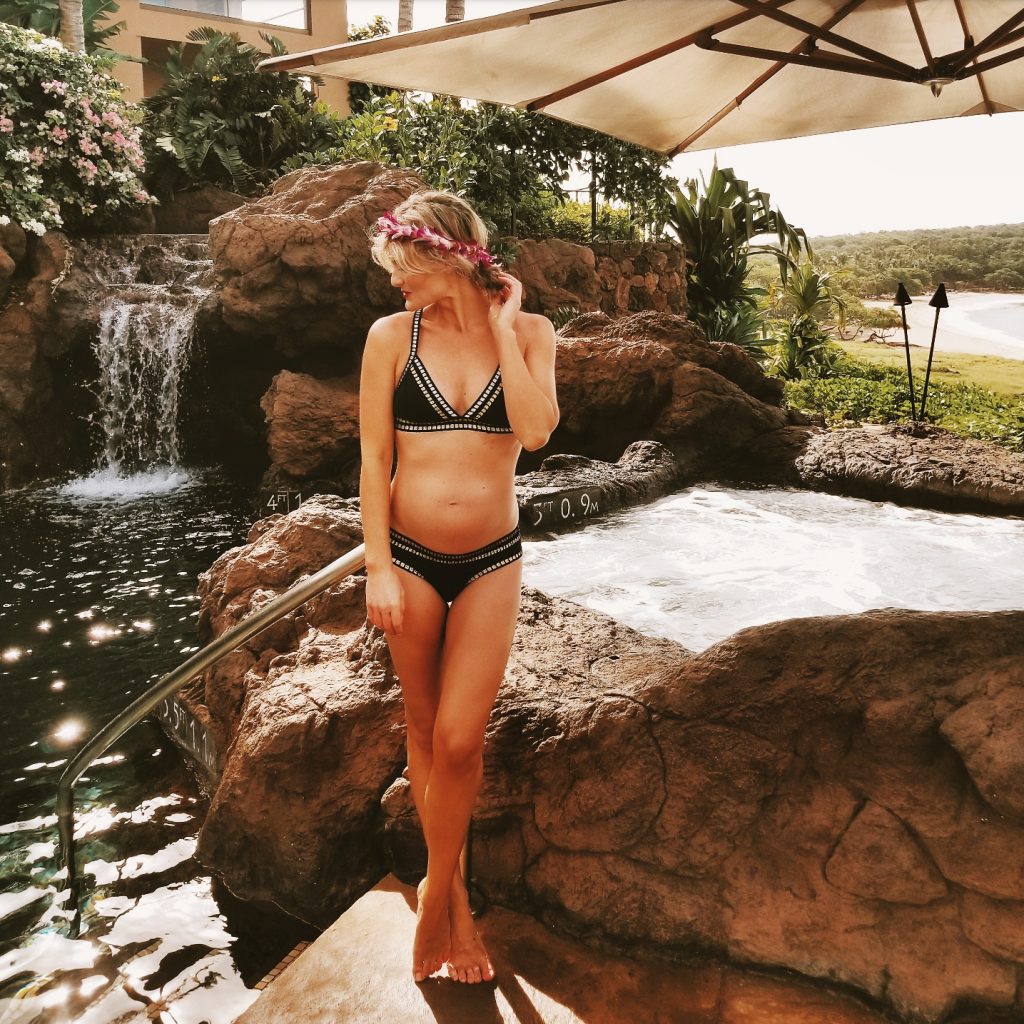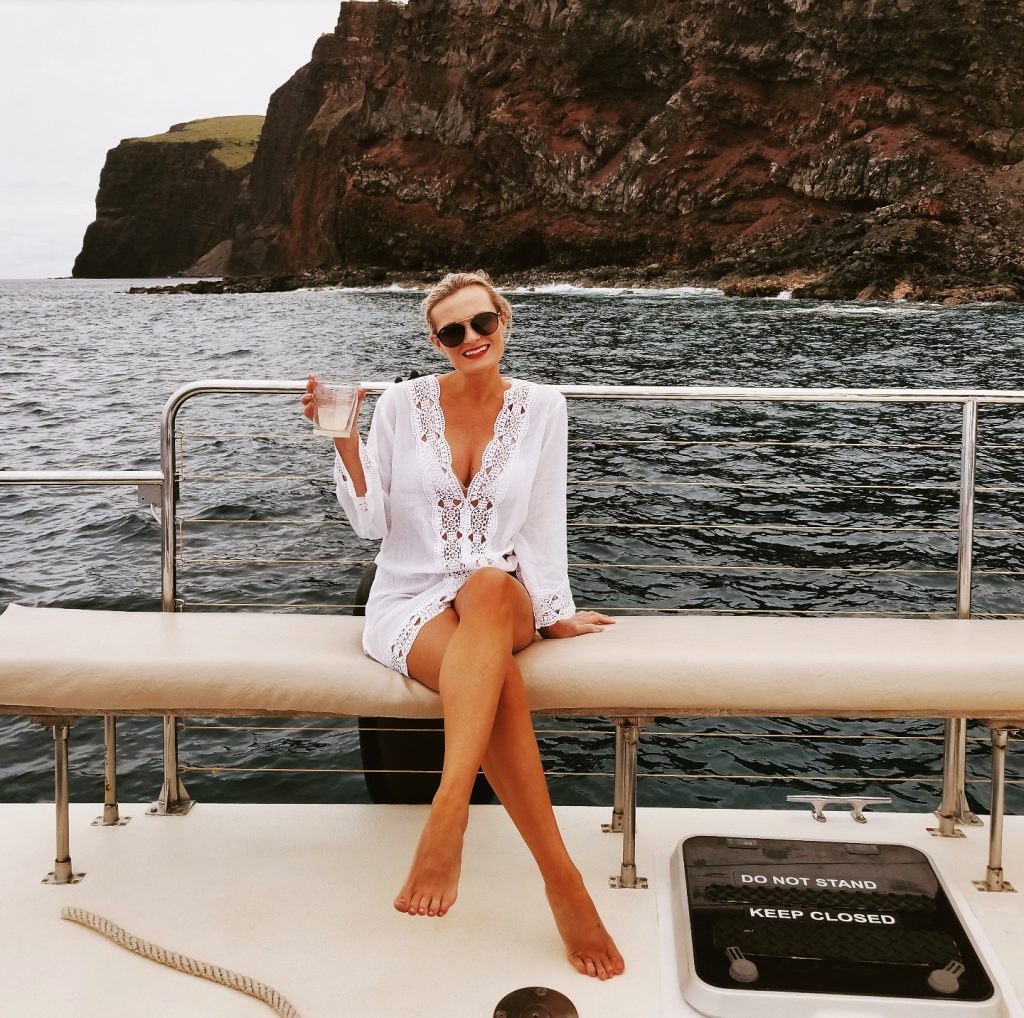 Post made in partnership with Bloomingdales and La Blanca Swimwear