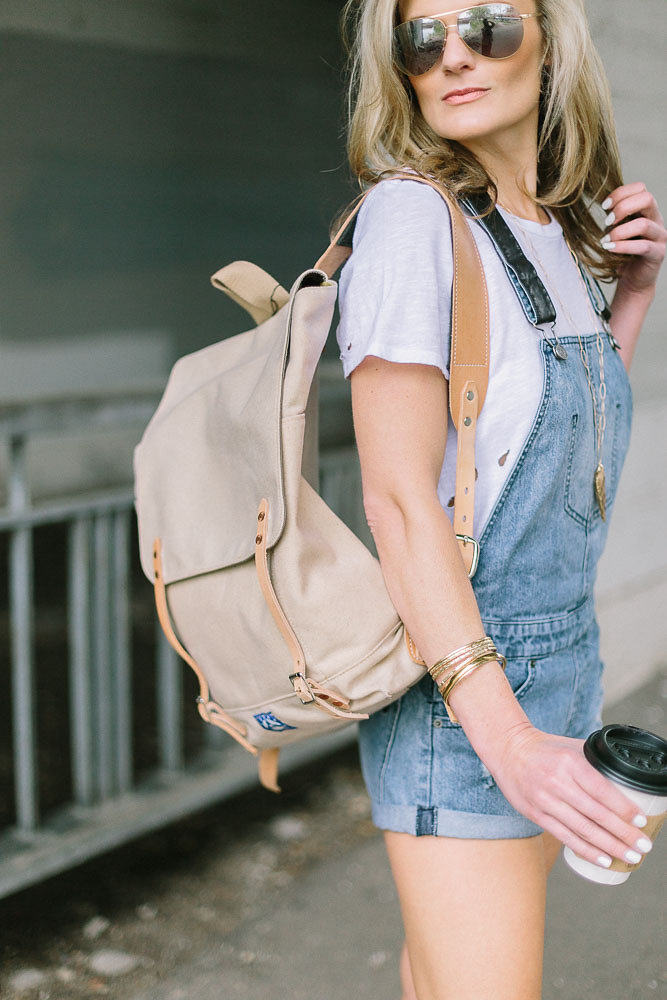 Overalls seem to be making a big comeback, and I am overall really happy about that. Not only do these cousins to the romper take me back to a nostalgic sense of childhood, but they are just so easy (the one shoulder hook action makes for much easier on and off for us ladies).
When collaborating with one of the best local boutiques Cliche Minneapolis, I just knew these had to be apart of the fun. They have quite a few pairs ranging from long to short and even a few in between.
Images are all courtesy of my favorite Ellen Ashton Photography and details on this look are all listed below. Be sure to stop in and tell Josh at Cliche hello for me he will not only assist you with your wardrobe needs but he will leave you laughing about some off the wall goodness. Enjoy!
Images // Ellen Ashton Photography
Overalls + Tee by Volcom – c/o Cliche  // Backpack by Viska (made in MN) – c/o Cliche  // Arrowhead Necklace – c/o SBG Designs (Made in MN) Diba True Sandals (available in Store) – Evereve // Aviators – Target.com