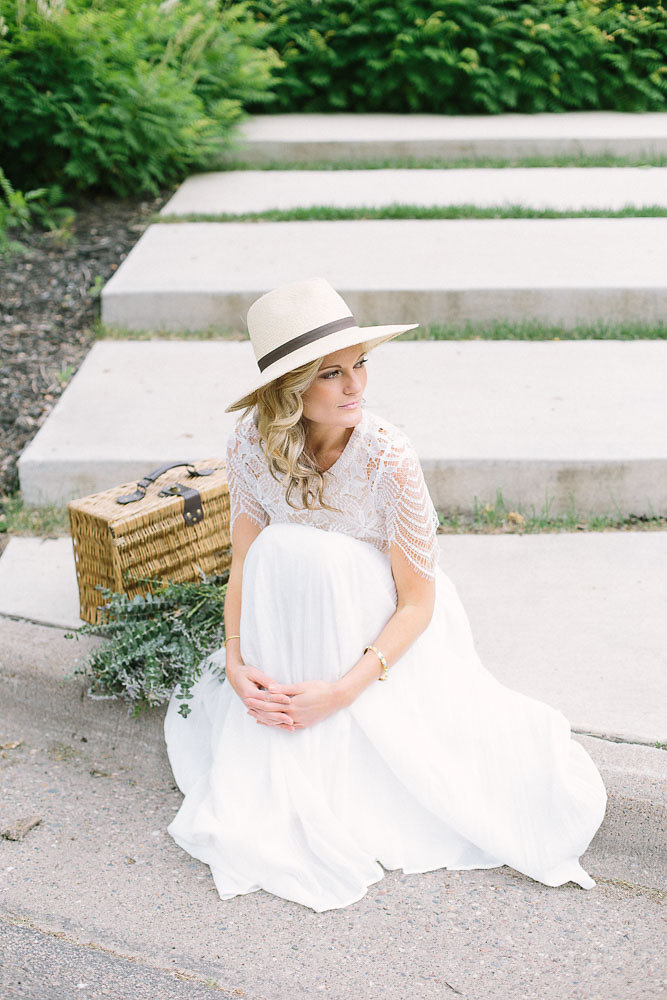 When a gauzy white skirt and a delicate lace top both jump out at you at two different stores to suddenly become one cohesive outfit, that's my definition of  a match made in Heaven. Being a complete and utter sucker for anything neutral, white, creme, lacey, gauzy, magical, romantic, or bohemian, the two of these had to come home with me.  My photographer and I both agree that this could also serve as an alternative wedding ensemble for the right bride or even an anniversary night out. There are limitless options and styling opportunities with each of these statement pieces.
As always all the links to purchase these looks are listed below and I hope you enjoy! I am so in love with each and every single item from this shoot I hope you are too! Don't forget that my Rocksbox code is still good for you to get your first month of membership free with "champagnemacaroonsxoxo".
Please feel free to drop a comment as I would love to hear from you. Enjoy!
Images – Ellen Ashton Photography
Pins and Needles Gauzy Skirt – Urban Outfitters // For Sienna Lace Crop Top (similar Here) – Proper & Prim //  Gloria Straw Fedora – Janessa Leone // Crown Vintage Addie Wedge Sandal – DSW // Isosceles Cuff Bracelet – Madewell // Chevron Ladder Earrings – House of Harlow 1960 c/o Rocksbox // Sixteen Stone Bangle in Aqua – Margaret Elizabeth c/o Rocksbox // Festival Round Sunglasses – Urban Outfitters //  Rattan Picnic Basket – Pottery Barn