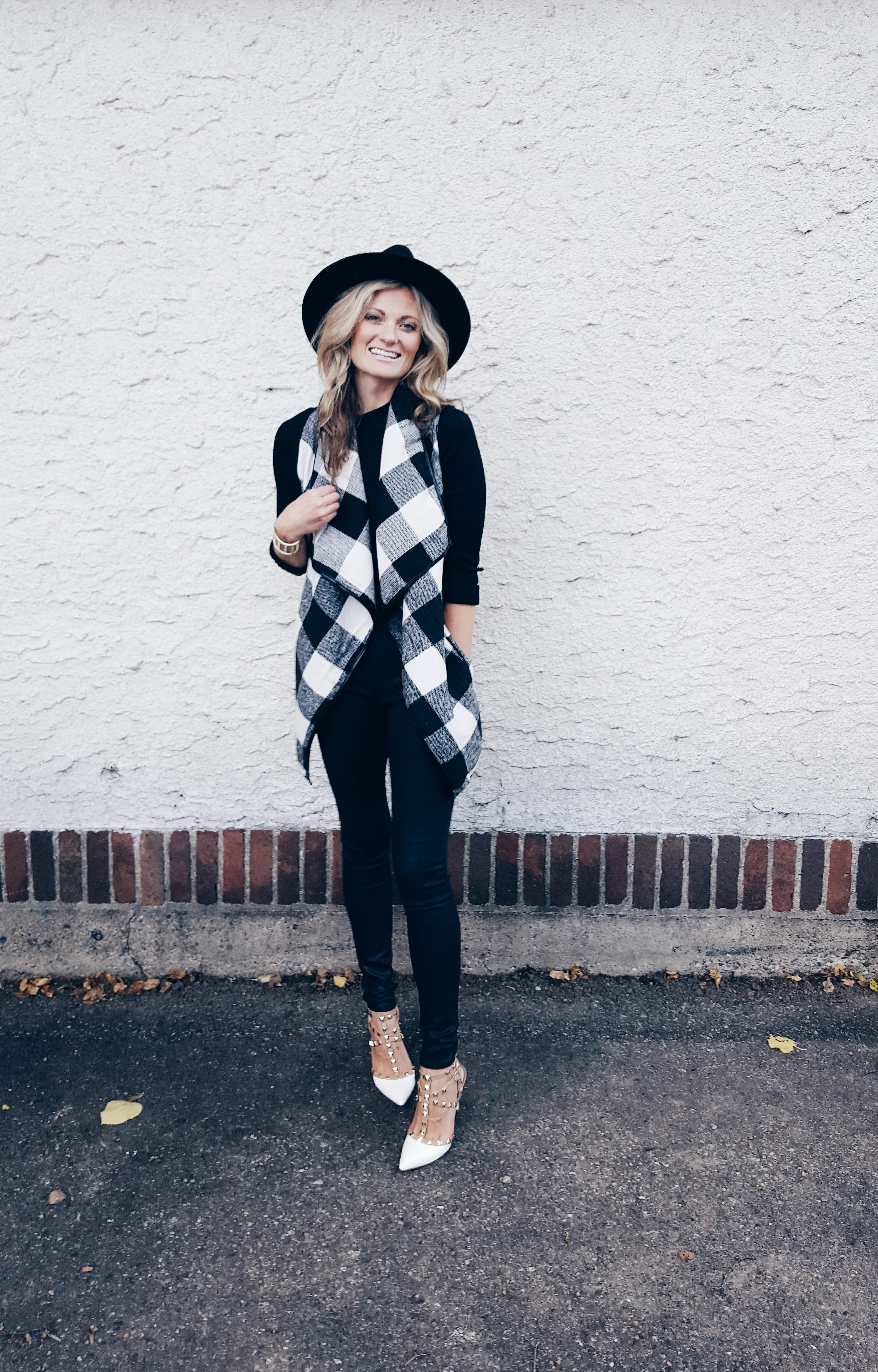 If there is anything my research into fall + thousands of hours spent scrolling through my Instagram feed have taught me:
You need plaid in your life
You also need a really good pair of denim.
With those two things you should be able to conquer just about anything this fall.  I am a massive fan of plaid, I think it is timeless, and seems to recently have been elevated to a "cool kid" status with the welcoming of lower temps. I could shout from the rooftop that today is the official start of fall, which means it is sweater weather and my favorite season of the year.
This adorable plaid jacket care of SheInside is going to be a staple in my wardrobe this autumn and well into winter. Black and white is always on trend but adding a touch of pattern has been something I am exploring more and more. Basics on bottom paired with a jacket or a poncho on top, make for an easy and casual look for cooler fall temps. I love that this jacket can be worn open or cinched at the waist. I've paired mine with leggings, a black crop, rockstuds and a fedora.
I am pumped to share that up until a short while ago denim was not on my radar,  until I met and fell in love with James Jeans. I am now officially a super fan and trust me you need a pair of these in your life. I hear a lot of women say they hate a specific part of their body, and personally, I always hated the way my butt and thighs looked in jeans. You would never find me in jeans, until I found James. I would highly recommend you start your own love affair with their denim because it will be one that lasts. You can also use my code MACAROONS20  to receive 20% off your next purchase at James Jeans valid until 12-31-15! What a steal!
Links to buy all of the items I am wearing are listed below by clicking on the images!