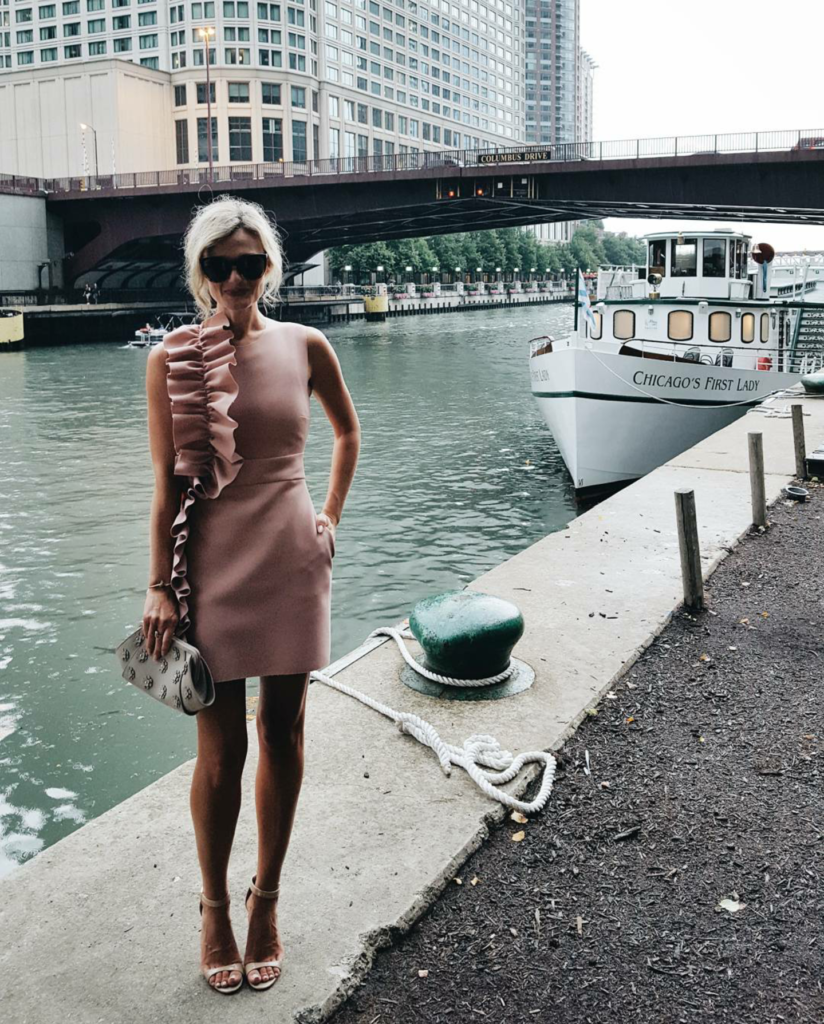 When I first tried on this bold & beautiful ruffle dress in Chicago, I knew it was going home with me for the weekend. With a list of events and evening activities on our schedule, Rent the Runway was helpful in providing options for my weekend wardrobe while keeping my suitcase a little lighter.
A rainy evening stuck below deck on our dinner boat cruise, quickly filled with mingling and sipping champagne with strangers. This dress was an immediate ice breaker. Warmer temps and loads of humidity meant my hair was an absolute mess, but no one seemed to notice! Must have been that bold ruffle acting as the perfect distraction.
The fit was amazing and ran true to size. I wore an Italian size 38/US 2. Paired with a simple sandal and coordinating blush Zac Posen clutch, I felt comfortable all evening. New for Fall/Winter 2016, this dress is appropriate for weddings, bridal luncheons, showers, bachelorette parties, a night on the town, anniversary's, your options are endless.
Any questions please send my way. The links to rent or buy can be found below. Enjoy!
RUFFLE DRESS // HEELS // CLUTCH