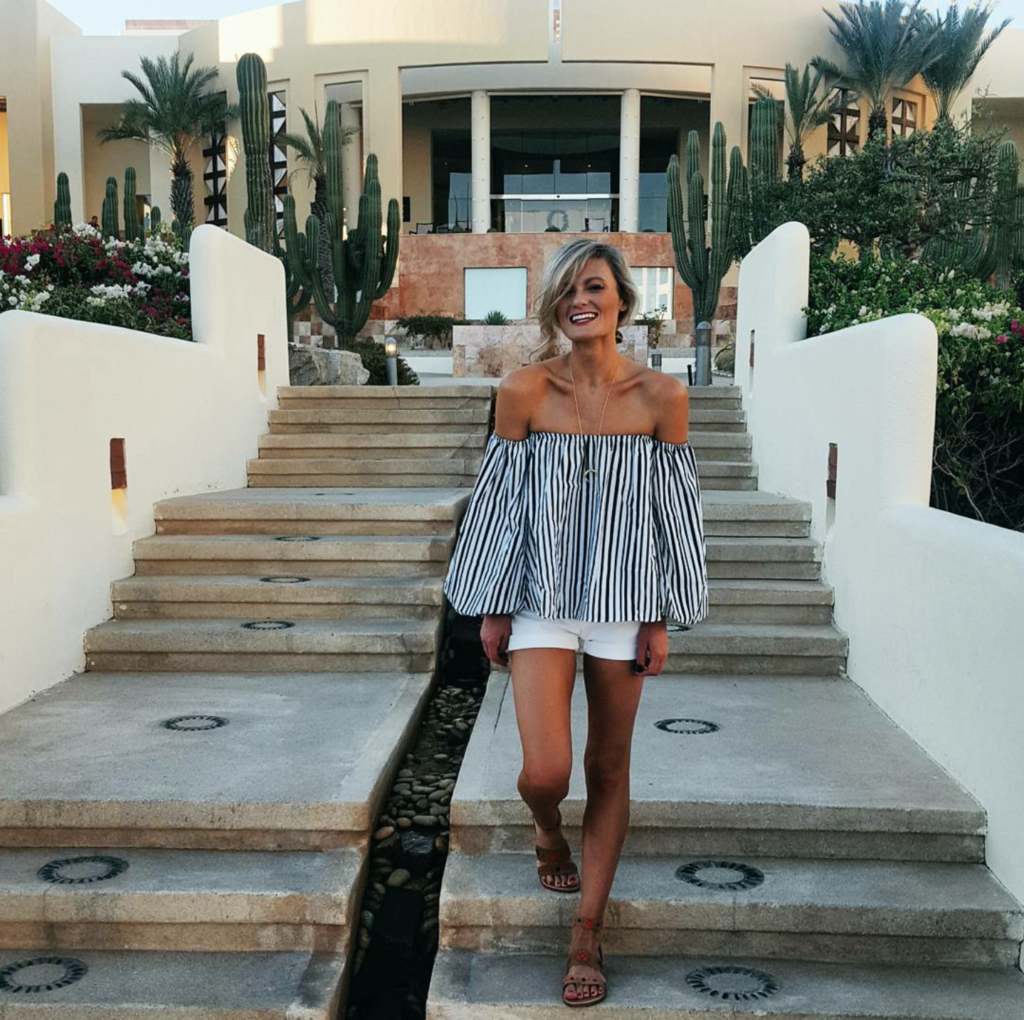 Mexico. Viva. Siempre.
Growing up in Texas I could never fully appreciate the gift of Mexico's proximity to the US. But now, living in the frozen tundra of Minnesota, I couldn't be happier to jet set and soak up a little Vitamin D. No matter the distance.
Winter has rolled to town and she doesn't seem to be leaving anytime soon so a quick getaway to Pueblo Bonito Pacifica was perfect timing. Adios cold! I really love traveling. Possibly more than anything else on the planet, besides my hubs, poodles, Jesus, my family and of course humpback whales. If you were watching my Instagram stories, then you were privy to the tears of joy from my spotting these massive animals in the ocean. Seriously, I cried like three times.
If you're planning on snow bird status this winter, which I highly suggest based on the reports of the coldest winter we have seen in years, then go to Mexico! Head down to see my friends at the Pueblo Bonito Pacifica. We love the Pacifica and I will tell you why in five little bullets below:
Adults Only
Tranquil
Location Location Location
Cleanliness
Comfort
Our second stay at the Pacifica, we have personally visited and dined at all four of the Cabo properties, and still feel Pacifica is hands down the best. The biggest asset to this hotel in my opinion is the location. Situated far away from all the other resorts in Cabo, The Pacifica's beach is private and entry to the resort is pretty tight so no outsiders and no peddlers are ever-present on the beach. Keep in mind it is very serene here and I say this as a great thing because we were not looking for a party palace with crazy pool games and people getting married every five minutes. The resort's name has Tranquility in it…OK!
Pacifica invited us to stay at their newly opened Towers Suites and I also took over their Instagram account for three days to show a little bit more of the property! Opening in December, the Towers are just fabulous! Service with a smile, our butler Miguel, helped with everything from room service to booking our transportation, dinner reservations, to our day bed on the beach. Honestly, I would have liked to bring Miguel home with us. Maybe I will ask Santa for that.
After traveling my fair share, I would say cleanliness is top of my list. The rooms are clean and smell fresh, plus the bed was extremely comfortable. The resort even offers three types of pillow choices. You had me at the word "multiple", comfort DONE! The suite is equipped with a big soaking tub and shower, a fabulous dining and seating area, and the best part of all was the plunge pool just off the porch of our suite. Very romantic, did I mention adults only?
The resort has two large pools one with a bar (try the Paloma), and all have plenty of seating. In fact, we never had an issue finding a pool chair. Guests are all very respectful and the vibe is extremely relaxed. I've had my share of disappointing Mexico resorts, packed and crowded with party goers and watered down drinks. I have also been sick from eating in Mexico multiple times.
You will not find any of those issues at Pacifica. I am also happy to say that the fish selection, drinks, and cappuccino's are all wonderful. I cried at breakfast when the staff said a farewell to us and gave us a piece of cake with the message "Have a safe trip home."  Seriously, the cutest!
The hotel offers complimentary transportation to their sister properties. Blanco and Rose both sit on the main strip in town closer to shopping, restaurants and plenty of activities. The Sunset is a 2 minute ride next to Pacifica. You have access to all the resorts when staying, so there are plenty of restaurants and options for dining during your stay. We did not have the desire to leave other than a day trip to the Arch of Cabo, which is a must see.
I must also mention that we spent five days in Mexico and I decided to bring a carry on (with strong encouragement from my husband) which was crucial in making our transfers due to all the weather. Being a warm weather junkie, there are quite a few wardrobe options below.  The only shoes I brought were Soludos and suits from my friends Everything But Water because they are both the best for warm weather destinations.
I wish you a wonderful start to the Christmas week and if you have any questions, ask away or email me anytime! Enjoy and links to all of my outfits are below and a little feature video my husband Johnny Drones but together because he is the absolute best! Adios!

Special Thanks to Pueblo Bonito Pacifica for having us!