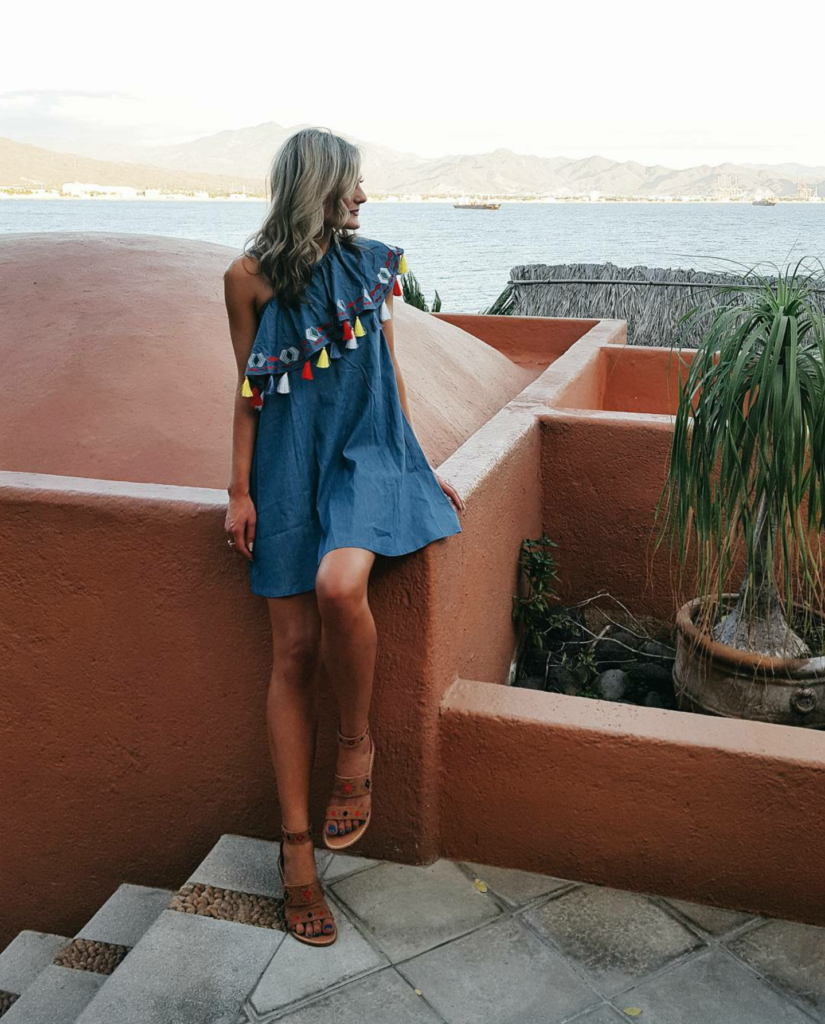 Wow. What a trip. I had no preconceived notions about Manzanillo, but did it blow them all out of the water. More beautiful than I could have ever imagined. Clear waters, flowers growing in abundance, stunning background, and perfect weather all eight days. When our friends invited us on this getaway we had no idea what we were in for!
My husband brought along his other wife (his drone). He captured some of his best work on this trip and there is a very beautiful video compilation below. Sit down with a glass of wine and some popcorn because it is more like a short film, and worth the watch. Come to find out my parents actually spent their honeymoon in Manzanillo over thirty-five years ago. The movie TEN with Bo Derek, if you are too young to remember it google it, made this little destination very popular. We ran and played football on the same beach where she has her iconic "running scene".
So many of you were asking me about this place because I have a feeling like us, not many have thought of this as a vacation spot. Hotels, VRBO rentals, you can find a place to stay and you really won't get sick of the views. My parents stayed at Las Hadas which is all white and just beautiful sitting right on the marina. We went out exploring most mornings, taking in the sunshine, beautiful floras, the ocean, a sunset cruise, deep-sea fishing, and even shopping at a few local markets where we all picked up mementos.
The people were so friendly and we ate our weight in guacamole, (Avocados from Mexico)! I already miss it. I would definitely go back to Manzanillo, it is really unlike any other place in Mexico. Feels a little more remote than the mega resorts dotting the beaches of Cancun. I wish I could see places before they are changed into commercial mega resorts. I realize that is not everyone's cup of tea, but it is how I like mine. Other than Tulum, this felt more remote than most areas I have visited in Mexico.
I am sharing way too many photos below and all my vacation wardrobe is linked as well. Don't forget to check out the video too, it is really wonderful. Jam packed with a great playlist you will probably want to add to your Spotify, email me I can give you the songs. Hope you enjoy!

Thank you to so many wonderful companies for sending me with so much love! Big shout out to JohnnyDrones for the video & areal photos, Everything But Water, Soludos, Sam Edelman, Show Me Your MuMu, SheIn, Santa Marguerite and my babes at goGLOW for the beautiful tan! Also our friend Nick Zupancich for the beautiful shots, and our friends for opening up their home to us for an unforgettable trip!