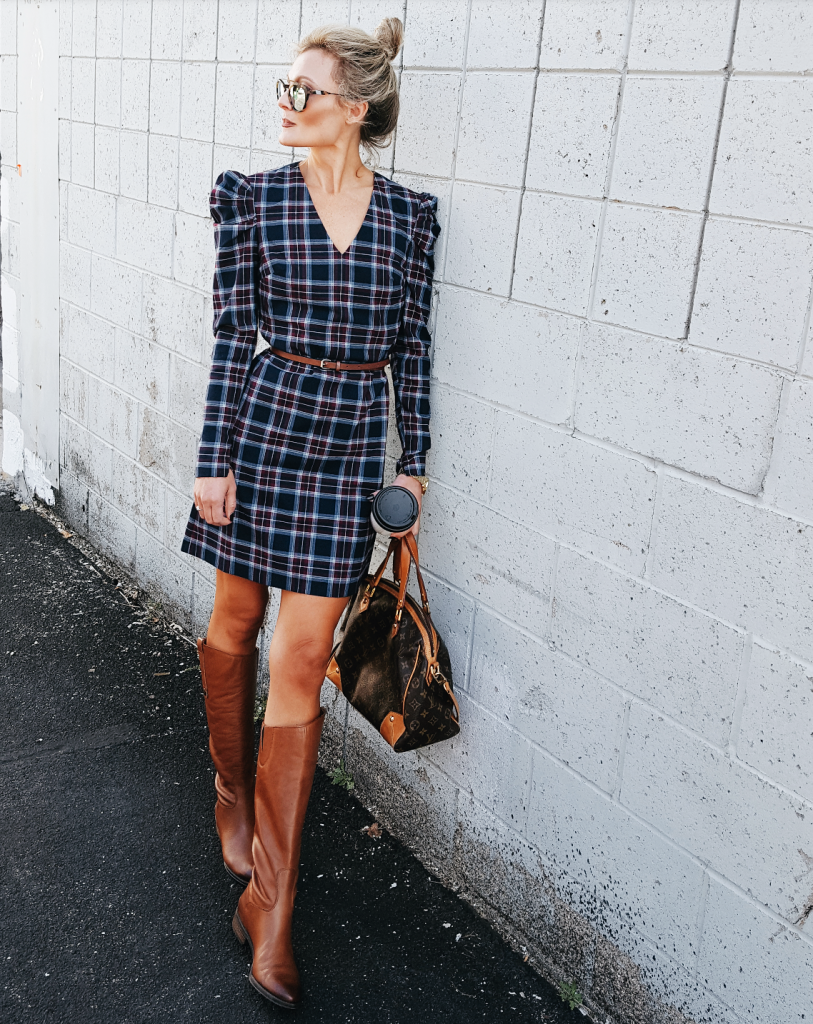 Plaid, Plaid, Plaid! I know you all love it and so do I! Now that the temperatures have finally started dropping it really feels like fall is here to stay. This plaid dress is quite possibly the best addition to my wardrobe, and so far the first plaid item I have added to the collection this season.
Donna Morgan has been a long time favorite of mine and they make one killer dress. I love the long sleeves and the fun detailing at the shoulders continues all the way down and finishes with an open and close zipper. The overall mix and color are the perfect combo.
Besides donning all the plaid possible this season, and well into winter, you will need one additional accessory. Cognac knee-high boots are this season's must-have item! Classic and stylish, a good boot never goes out of style. These are a personal favorite of mine and also extremely comfortable.
Adding a skinny coordinating belt gave the dress a closer fit but it is not meant to be fitted. This dress could easily go to the office, church, or brunch with girlfriends. I could also see a little sweater or cognac cardigan for Thanksgiving Day. Dress it up with a pair of Bordeaux or oxblood heels and a fun crossbody and leather jacket…there are lots of opportunities!
Links to shop everything I am wearing can be found below! Any questions always feel free to send them my way! Enjoy and happy Friday!
DRESS // BOOTS // WATCH // SUNNIES // BELT