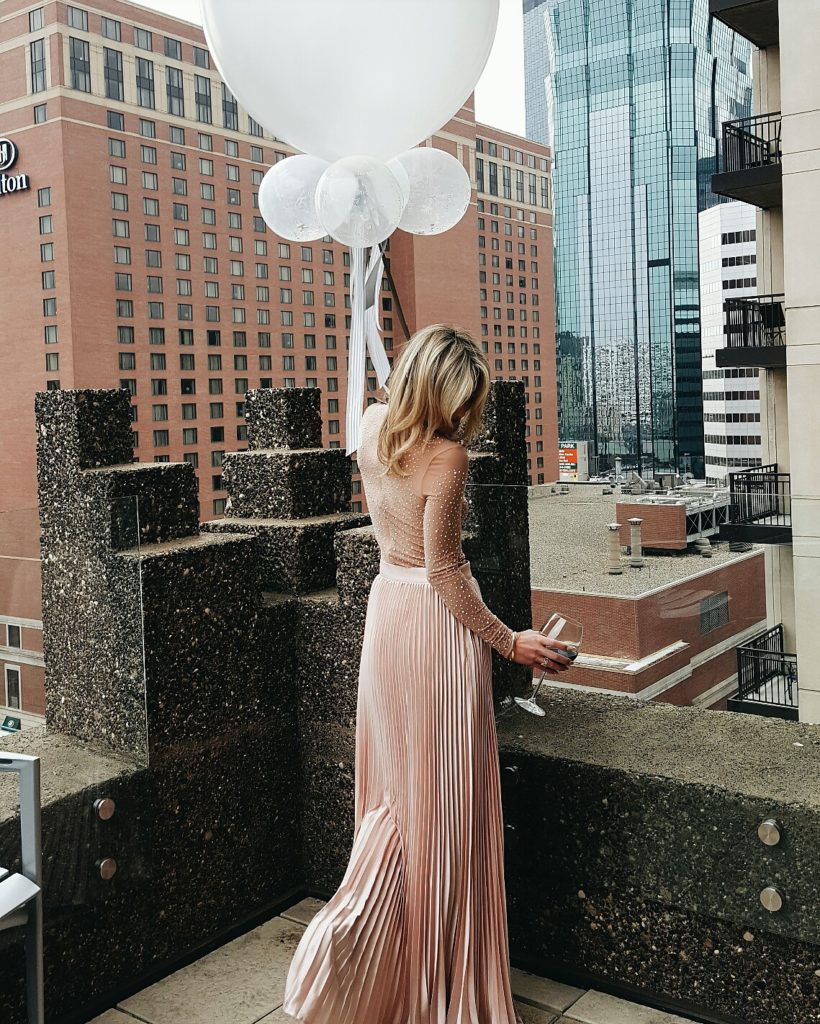 Another year in the books and what a wonderful time it was! A weekend spent celebrating at one of my favorite hotels in town, and when it comes to the Hotel Ivy, they don't mess around. This birthday will go down as one of my all time favorites. Cake, balloons, bubbles, loads of wine, and all my favorite people crammed into a few days made for an unforgettable time.
We had the privilege of staying in the Ivy's luxurious penthouse suite and it has everything and more a hotel could offer. Two levels, two bars, guest bathroom, a balcony overlooking downtown Minneapolis, and a king sized master bathroom suite built for all the relaxing your heart desires.  This year all I wanted was to celebrate with my hubby, so that is what we did.
We dined at the new Esker Grove at the Walker and rounded it out with a final nightcap at the Ivy's Constantine. Waking up to a wonderful breakfast in bed, relaxing, and taking in the room plus the beautiful view was a day well spent. Lots of phone calls with my sweet family in Texas, a little drone time with Johnny Drones (video below) and an afternoon soak in the most beautiful of all bathrooms, I woke up feeling like a total princess!
Checking in the night before my birthday so we could wake up at the hotel was one of the best decisions. The weather was pretty annoying with gloomy skies and rain showers on and off so a cozy weekend inside this time of year is always a good choice. It was a busy weekend filled with too much wine and lots of tears, the dread of getting older (although a little wiser) but lots of laughs, dancing and a heart filled with gratitude.
A big Texas-sized thank you to my husband, the hotel Ivy, Monello, Rent the Runway, and all my friends and family for celebrating with me. I feel like this is going to be a really great one! Scroll down for images, links to my outfits from my birthday and Easter, and the full version of the video I posted on my Instagram account this week!