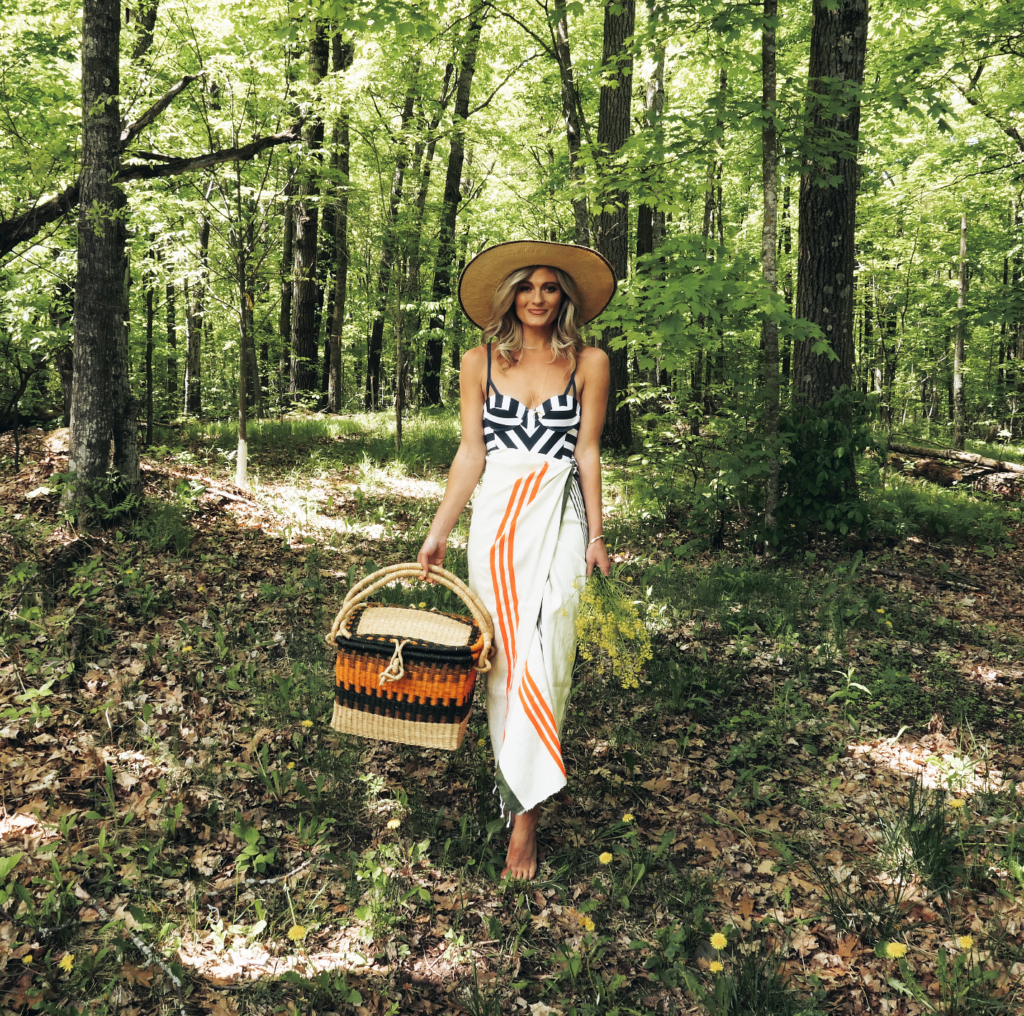 I met Kate, the founder of House of Talents while visiting the newly opened Debut: Shop for Kindness pop up shop at the Mall of America. I fell in love with her passion and seeing her eyes light up while she told me about her brand and the men and women who make these beautiful treasures was a joy to witness.
House of Talents is bringing the artistry and craftsmanship of West Africa by making them available to you and me. Making beautiful one-of-a-kind treasures, each item sold is unique. I could have taken one of everything. Picnic and bike baskets, throws, hats, soaps, perfect gifts for that hard to find person on your list, and everything is made with craftsmanship and quality.
While talking with Kate, I commented on her gingham shirt, mentioning that she was wearing the "must have" print of the season. She smiled a big smile then let out a little laugh, ironically, she said it was the easiest thing to wear during her chemo treatments. Insert the tears.
Kate has been battling a breast cancer diagnosis, and that stopped me in my tracks. She had driven straight from a treatment at the Mayo Clinic in Rochester to be there that night. She told me how blessed she felt to be standing there because last year at this time, she was flat on her back.  She said, "We are all just here to do good". Ok, Kate, you had me at hello and your gingham. I actually faked getting a water bottle because my eyes were so full of tears I didn't want her to see. I was overwhelmed with her love for life.
This is a company that I would love for you to discover. It always feels great to know you will make a difference in someone's life and this is one of the easiest ways to do it. If you live in Minnesota, I invite you to visit the pop-up shop.  You will experience 14 designer brands, a collection of shops within a shop for a one-stop shopping experience. Each company is passionate about their dedicated cause and in buying from Shop for Kindness, you are helping them reach their goals.
The Debut shop will be open through September at the Mall of America. You can see more details on this event and participating brands by visiting this article from MSP Mag. If you can't make it to the shop check out House of Talents website to read all about the great things this little company is doing in a very big way.
In collaboration with Mall of America