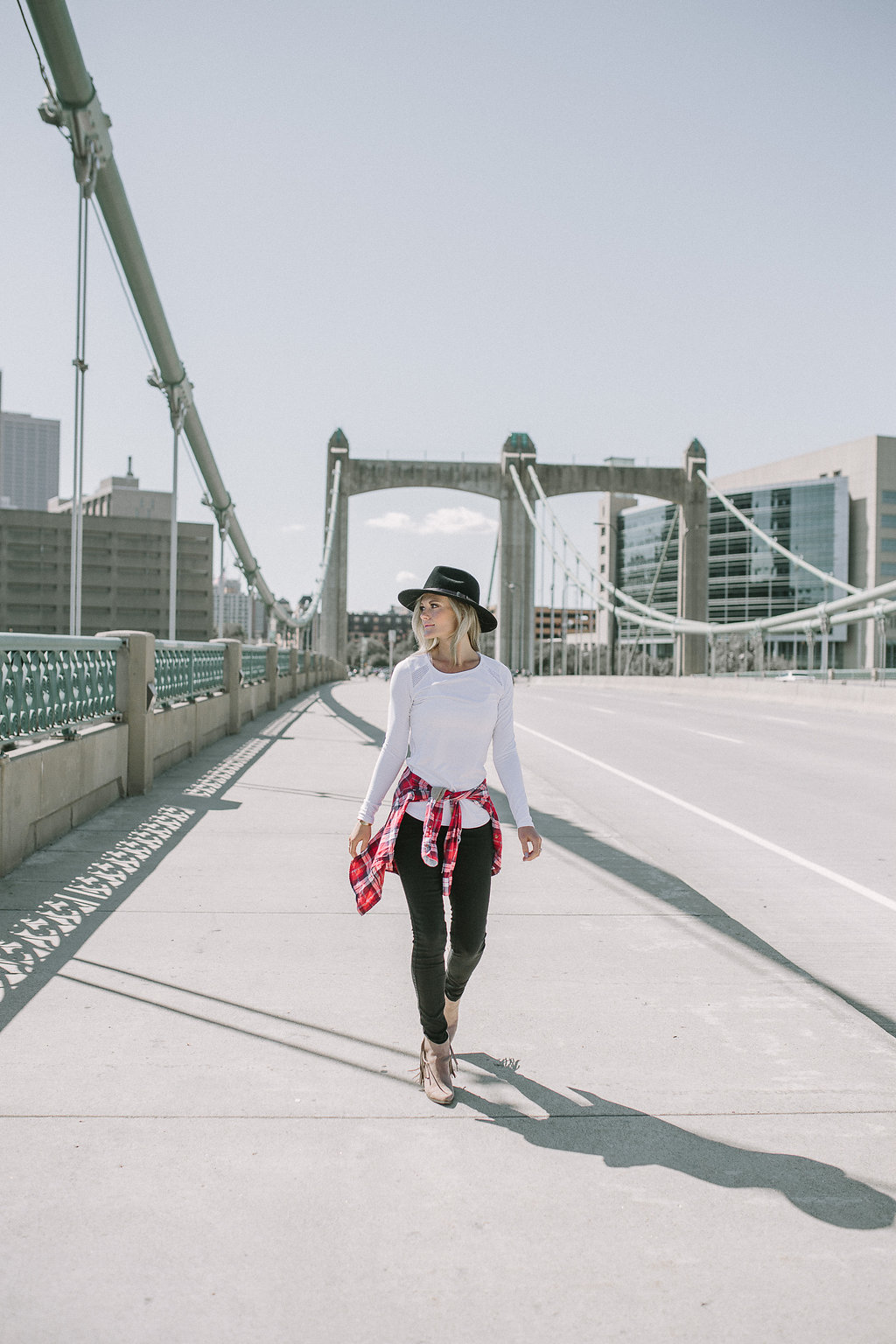 Last week Tonic Lifestyle Apparel and I teamed up to ask one important question, "How do you kick Monday in the butt?"  And we meant it. Your answers to the last post were just what we needed to encourage and keep the motivation going.  To kickstart our first Monday in September and welcome the official start of fall, read the comments submitted below:
glutenfreegigi – I love Mondays!!! Look at the word. Right there at the beginning is "mon". That's "my" in French. Monday = My Day, Because I work from home (or wherever I'm traveling, currently all over France), I take the first 2 hours of Monday morning to do my normal stretch routine, then have coffee & pay bills, take care of any loose ends and take a moment to ask myself if there's anything I can do for ME to chart the course for the best week ever. Then, if there is, I do it!! Set the design on the week you crave! 
Isn't it reassuring to know that so many others are struggling with waking up and getting out the door on a regular basis. Inspiration can come in so many forms and in so many ways. I find that nothing gets done unless I have a strong cup of coffee. I enjoy fueling my mind with positive readings which come from many sources especially Pinterest when I am traveling or on the go. Mornings are so sacred to me so creating a mindset that is uplifting helps me start my morning right.
I love this outfit. I love everything about Tonic honestly, the women who work there are smart and beautiful and the clothes feel so good on your skin. The Volley Long Sleeve Top I am wearing is from the Tonic 2015 Tennis Collection by Martina Hingis. This top so soft and so very comfortable.  I love the details on the front and back, the color, and the fit. I paired this top with black denim jeans, plaid shirt tied around the waist, fringe booties and as always my black hat. I will be wearing this long sleeve top all fall and well into winter.
Images – Ellen Ashton Photography
Volley Long Sleeve Top – C/o Tonic Lifestyle Apparel