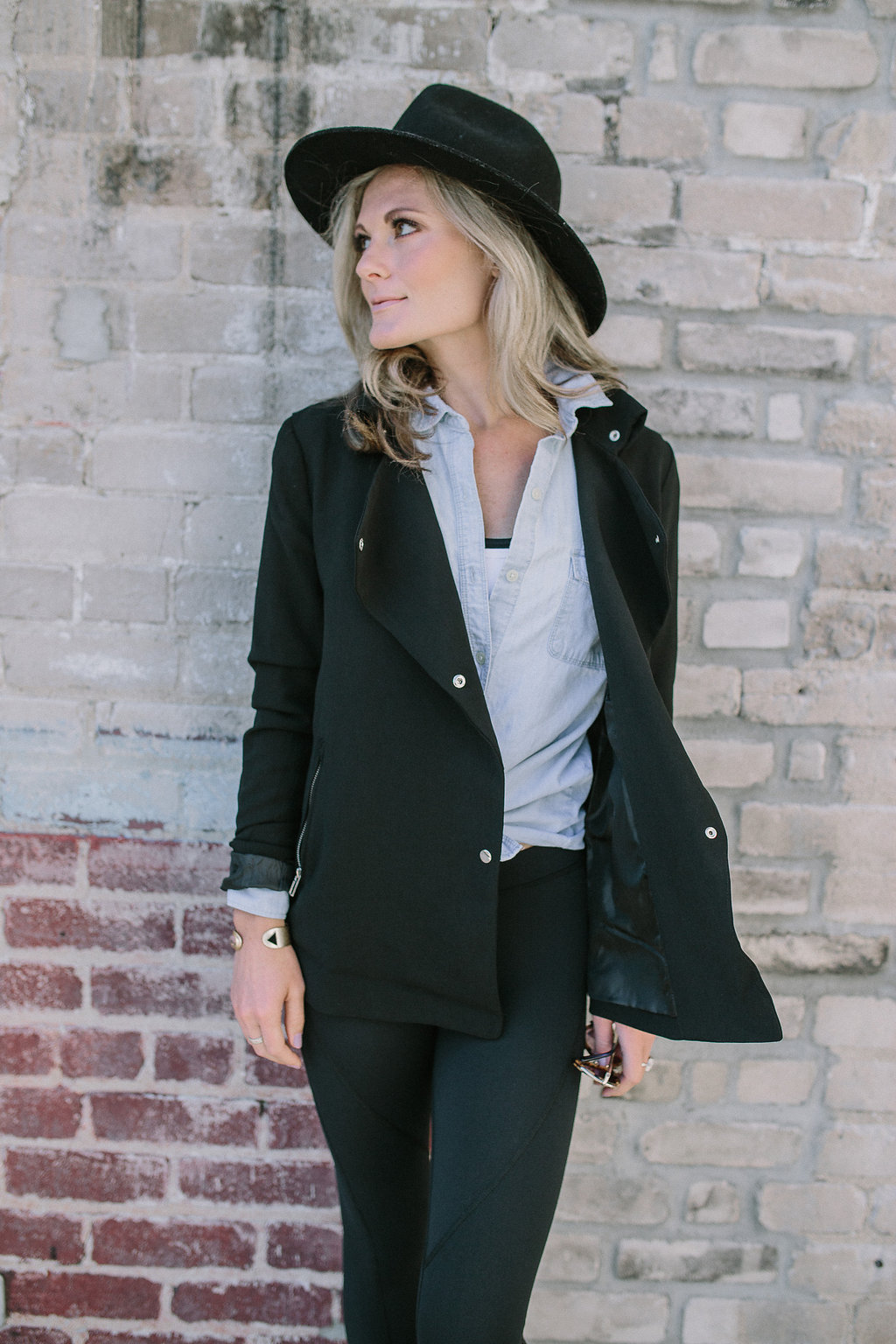 Motivate Mondays have become a highlight of my week. When I first teamed up with Tonic we wanted this to be a fun and inspiring feature that helped you not only look at your closet differently, but encouraged you to tackle a new week, embrace Monday, and find new ways to spice up your wardrobe. We decided that every other week would be the perfect mix of keeping your attention and hopefully have you waiting in anticipation for the next one to publish.
I can personally tell you not every Monday feels inspiring. It's not every day that you feel like the world is spinning in the right direction or  feel like pouring your heart and soul out on the computer screen.  But what inspires me most, might surprise you. It isn't necessarily the material things, I find it's the women in my life. My mom, grandmother, girlfriends, friends who feel like family, women all over the world.  The ones I have short convos with in the supermarket or at the doctor's office, the women who randomly come in and out of my life for a reason, a season or forever. Women are just flat-out inspiring.
So who inspires you the most? Share your story and tell me all about it. I would love to hear. My favorite blog posts are the ones where I hear feedback from you on your own personal journey. We are all at different places in our lives and acknowledging that and meeting others where they are is the most beautiful gift we can give one another.
For a long time I felt less than, felt like my life was going nowhere, felt like I wasn't a mom when everyone else was becoming one, felt like I didn't know where I wanted my career to go, and felt zero inspiration. But one day I decided to change that, change my outlook, and I have decided to surround myself with women who lift me up and give me inspiration daily. I am still navigating the path that is being laid before me and I am pumped that you're following along.
This little outfit for today's Motivate post felt like something we could all throw on to run out the door for a coffee date post workout or for a casual walk with your best friend. These leggings are hands down my favorite from Tonic's Fall collection. The Karin Legging in black, made of a soft, supple and lightweight fabric – elevar. They are the perfect mix of comfort and style, yet durable for both workout and life after sweat. Paired with a chambray button down that underneath I layered with Tonic's fabulous sports bras, (wearing both the Crane and Speed Bra), a lightweight coat, fedora, and fun little leopard print tennis shoes.
All of these items can be shopped by clicking the links below. Enjoy and Look forward to your inspirational comments below.
Images courtesy of the fabulous Ellen Ashton Photography