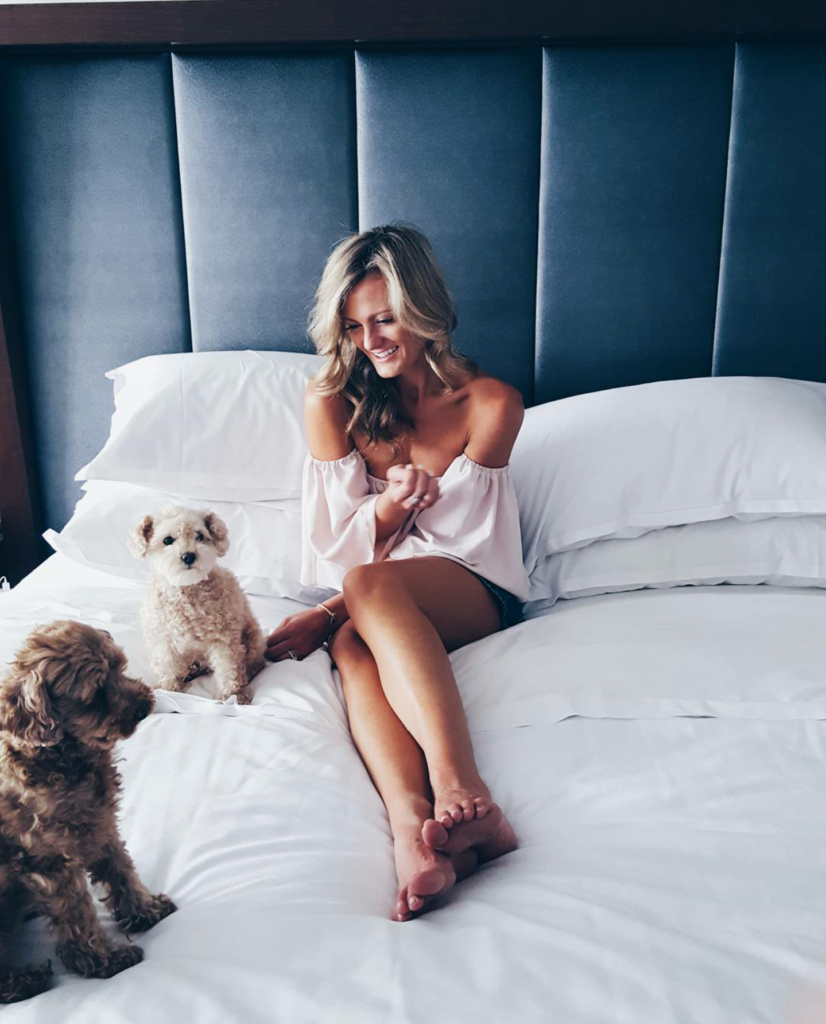 I love hotels. Shocked? I know, it is nothing new for C+M. I can't even think of how many hotels we have had the privilege of staying in the past few months but I think this could be number seven and honestly, I could stay in a different hotel every single day and be oh-so-happy!
Starwood Properties have been a long time favorite of mine, while living in Dallas and in Minneapolis, I am a big fan.  John and I love venturing out to see the constant changes and updates being made to our local hotels.
Sheraton recently rolled out a brand new technology feature  "SPG Keyless" and let me tell you it is pretty slick! I am usually technology challenged and feel like I can never keep up in this ever busy technological world, but their app made the entire process check-in and check-out simple and convenient.
Before arriving on property, I registered on the SPG app using my smartphone and once booked I opted for the "keyless" entry. Walking straight to our room (poodles and husband in tow), we simply held my phone to the door and then boom, we were in and all snuggled in bed ready for our stay. I can only imagine how handy this technology would be for a family checking in after a long day of travel or for the busy business person needing to get settled and working as soon as possible.
After settling in our room, we took the dogs on a nice long walk around the property. They are extremely dog-friendly and so gracious to let everyone stay. Post walk, we headed down to Lela for a fantastic dinner, champs, old fashioned's and a nice steak and fish dinner we were so happy with the experience. The restaurant is beautiful and we were greeted by the chef multiple times as well as treated to a few surprises along the way, also trust this carb lover that the bread & olive oil along with the fries are worth every calorie & the roasted heirloom carrots are fantastic too.
The staff was top-notch. From our warm greeting the moment we stepped foot in the hotel to the kind accommodations for the fur babies & multiple treats from the staff to the kind server at Lela we were impressed. Thank you Starwood for having us and for the kind hospitality, you guys know how to treat your guests.
Loads of images from our stay and my outfits are linked below!

Special Thanks to:
Accommodations // Sheraton Bloomington
Custom tan // goGLOW
Lash extensions // The Brow Studio