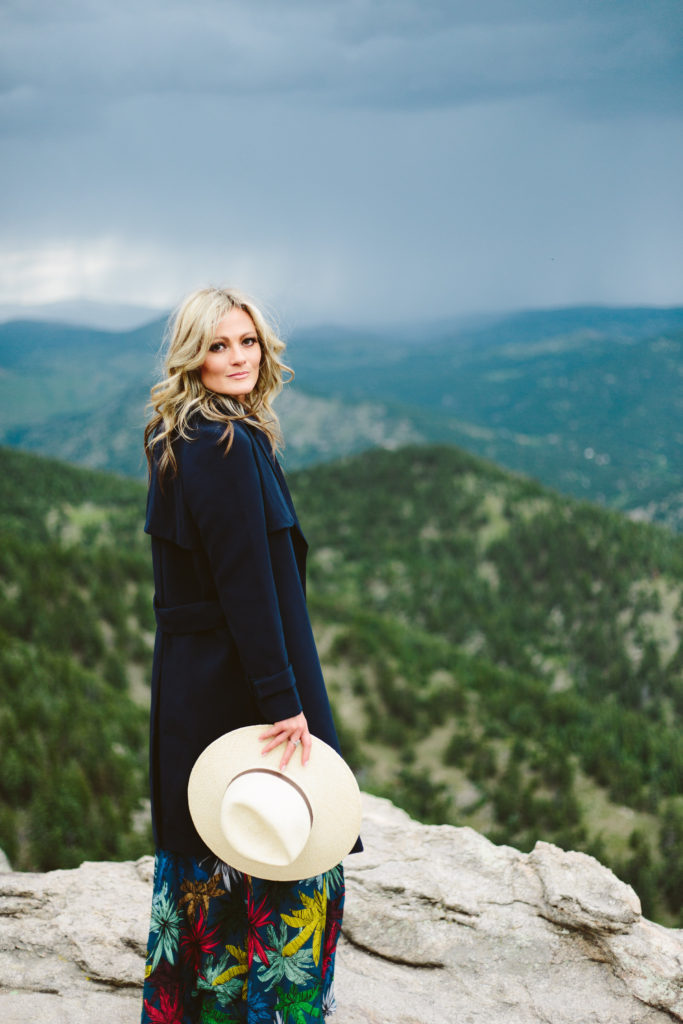 Standing on this cliff with the mountain view in front of me, I will admit that at first, I was quite afraid. It was breathtaking and almost felt too beautiful to be real, straight out of a movie moment. But feeling overwhelmed by the beauty and the setting, the fear quickly disappeared altogether.
Working closely with Ashleigh, of Red Aspen Photography, to capture these images was quite enjoyable and thankfully she was there to coach me through cliff walking, and John was a stone's throw away should I fall overboard. The wind was blowing quite strong, and if you look in the distance, a massive storm was headed straight towards us. Lighting and loud cracks of thunder made us all heavily aware of mother nature's power, but it seemed to slowly inch its way to us. It almost felt like time was standing still.
The view and the climb are not for the faint of heart. I was nervous walking around on those cliffs but Lost Gulch is in one word, stunning. I am in love with the memories from this trip, I could just keep sharing, especially time spent right here.
Fawns Leap created the dreamy and organic floral arrangement and Tommy sent me the fabulous skirt and trench coat for this adventurous time spent in the mountains. Links to everything are below! Hope you enjoy.