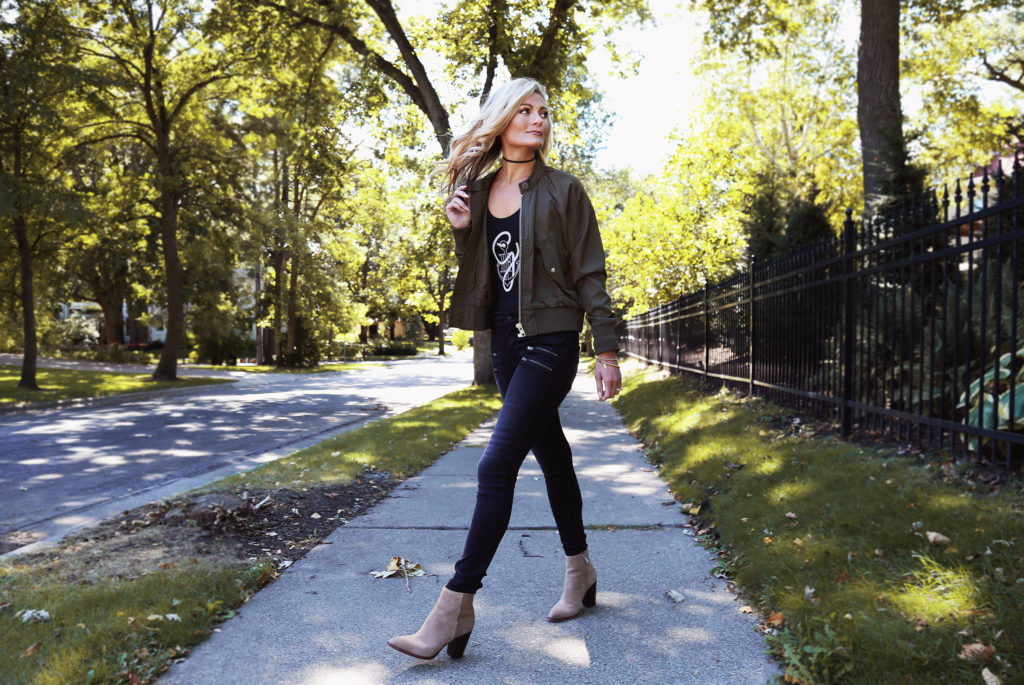 Falling for the new TommyxGigi collection was pretty easy to do, did you see the debut at NYFW? I wish I could have been sitting in one of those rainy seats as Gigi strutted down the aisle surrounded by her besties like T-Swift and pretty much anyone and everyone that matters in the fashion industry.
I have had the privilege of working with Tommy Hilfiger before, see previous post found here for more. When my Gigi anchor body suit literally appeared on my doorstep, it was a total surprise! Timing couldn't have been better as it was seconds before a morning photo session with my friend and talented photographer Mattie Krall.
Bodysuits remind me of the 80's, my childhood, and pretty much everything I loved about growing up. Even gave me flashbacks to a rad blue bodysuit I owned from GAP when I was a little girl. I wore it all the time. Under shorts and skirts, it had little white daisies all over it and I just loved the way I felt when I was in it. Similar vibes when it comes to this suit, fits like a glove and paired perfectly under my bomber jacket and Skinny James Jeans.
Hope you enjoy these images as much as we did shooting them on this beautiful crisp fall morning. Thank you to Mattie for capturing these images so perfectly as well as Tommy Hilfiger, Sam Edelman, and James Jeans for all the love and support. Enjoy!
BODYSUIT // JEANS // BOMBER  // BOOTIES