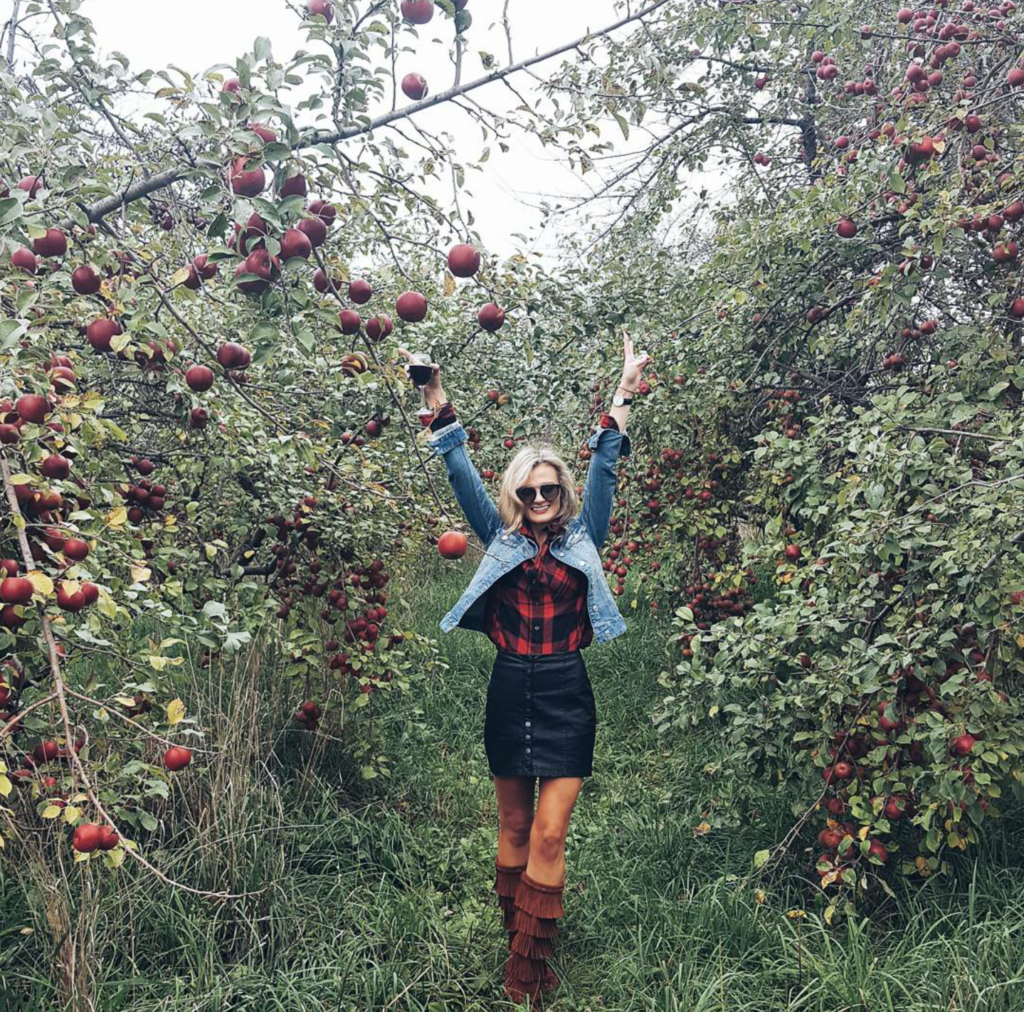 Thursday, John and I celebrated four years of marriage. A small victory compared to most, but my biggest honor is to call this man my husband for the past 1,460 days. I have learned more being his wife in those four years than I ever have in any school books or class. Marriage is a gift and a true blessing. Challenging on the hard days, but worth every minute of the journey.
In honor of this day's arrival, we headed out to Waconia, Minnesota for our first of what I hope, is many apple orchard visits. The Deardorff Family Orchard and Winery far exceeded our expectations, and made the perfect setting for wine sipping and apple picking.
I absolutely love this time of year in Minnesota. Fall has definitely arrived and you can't miss it. The trees have started to change colors and the sun has been setting a little earlier each night. It is truly a beautiful and magical time of year. I wouldn't want to miss autumn, and I wouldn't want to be anywhere else.
If you have not had the joy of picking apples at an orchard in Minnesota then definitely add it to the top of your priority list. Fall unfortunately won't be here forever. We will definitely be back to Deardorff again and look forward to many more apple picking adventures this year.
Links to my outfit below. Enjoy!
PLAID TOP // SKIRT // JACKET // MOCCASINS