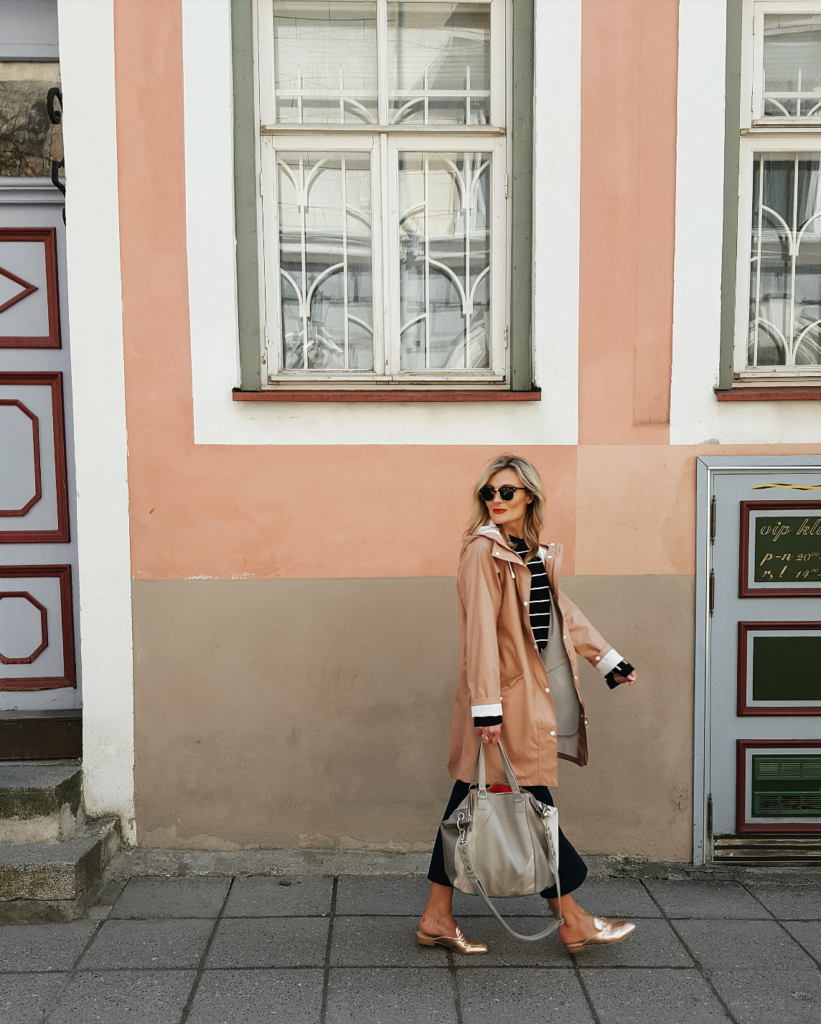 Fabulous is the only word that comes to mind with this trip! What an adventure and what a beautiful experience with Princess Cruises on board the Regal Princess! While cruising 2,300 nautical miles from Copenhagen and back again, you can imagine there were many new experiences! I have been dreaming up this post for the last month. So much imagery and sites, I wanted to compartmentalize it all for you as best possible. So here we go future cruisers!
Everyone who was following along during this escapade seemed so excited, and it was a blast to share over Instagram stories and keep everyone updated on daily travels! Our excursions were nothing short of beautiful and around every corner was a discovery. New cities, new people, food, cafe's, it was truly a once in a lifetime opportunity. With over 3,000 photos to sort through, I felt like I was living the trip all over again. There are way too many to share, but I am cherry picking the best and highlighting everything you need to know when on a Scandinavian Cruise!
COPENHAGEN, DENMARK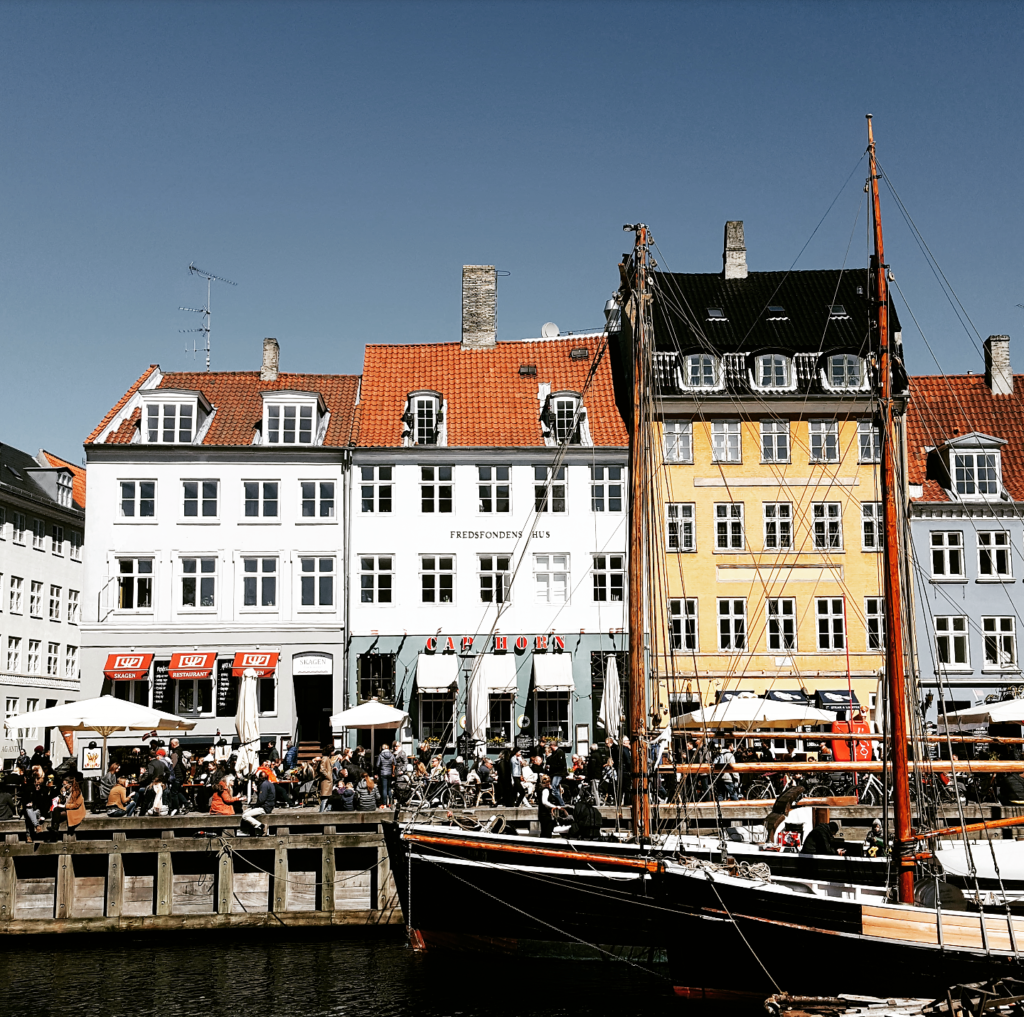 I would gladly make a separate trip back to this city. Our first stop of many, we were greeted with cooler temps and a light rain our first day. That did not stop this girl. The main city center also is known as Nyhavn and where we spent most of our time. The dreamiest views and loads of cafes, boat tours, walking, and shopping. We dined at a little cafe along the water Harbor Grill and had a delightful meal of fish and chips to ward off our jetlag.
We also took a special journey to the famous Tivoli Gardens. A beautiful amusement park and garden perched in the middle of the main shopping street, Stroget. It's a well-known fact Walt Disney walked these gardens which became his muse for the now ever popular Disney World. Rumor has it Michael Jackson himself tried to buy it! Loads of charm with rides and live music, flowers, fountains, treats, markets, there is plenty to do here, especially if visiting Copenhagen for a few days.
The following day we adventured out for a morning cappuccino and a light bite at Emmery's Organic Bakery. Followed by a stroll past the colorful buildings and canals. Perfect spot to just take it all in with plenty of people watching and weekend brunch, the perfect way to spend a sunny Sunday in Denmark. We bid adieu to the canals and colorful buildings to embark on the Regal Princess.
OSLO, NORWAY
If you have yet to cruise, let me tell you the biggest joy and number one perk, waking up in a new destination! We slowly sailed through the Oslo Fjord's in the early hours while the fog cleared.  This Norwegian capital was nothing short of the ideal. Our visit happened during May first also known as May Day. With the public holiday, quite a few spots outside of the cafes and restaurants closed for a parade through the city center. We enjoyed a lovely start to the adventure listening to choir music and soaking up the warm sunshine at W.B. Samson. A quaint little cafe with outdoor seating fabulous coffee, pastries and sandwiches. Also, a great spot to sit and soak in the surroundings. We were front and center for the big parade.
My very dear friend Chelsea of Truelane.co asked me to join her on this Baltic adventure and she was the perfect travel companion! Traveling is always a bit hectic, and together we walked, talked, laughed, sang and toured through the most amazing parts of Scandinavia.We happened upon a Fjord boat cruise that ended up being a fabulous way to see more of Oslo. The boat took us through the waters and countryside dotted with summer vacation homes, nature, islands, plenty of history and geography. Worth it and we didn't plan it in advance which was a pleasant surprise!
SEA DAY – SAILING THE REGAL PRINCESS
Sea days on board the Regal Princess are always a great opportunity to recharge, unwind and explore all the boat has to offer. This was my third cruise, first time on board the Princess family. I loved it and with the cooler temps, we were able to experience all there is to do inside and out!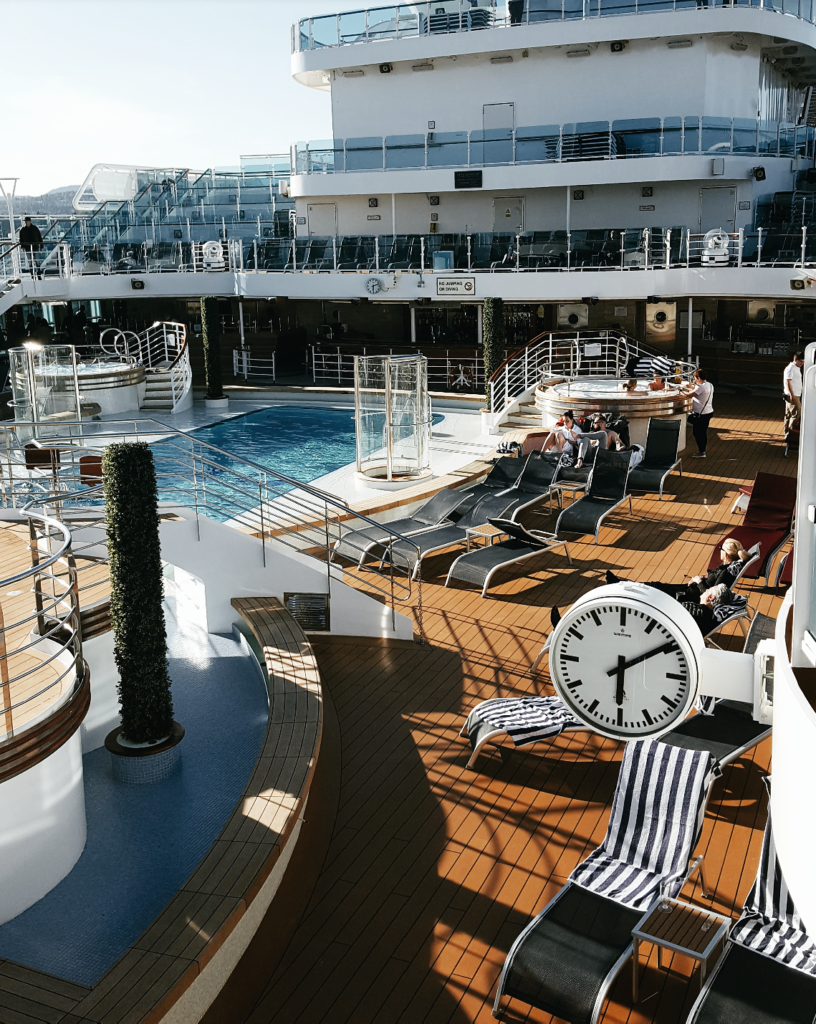 I was most impressed with the dining options available on the boat. Both Chelsea and I are vegetarian/pescetarian, and this was never an issue. And the staff was more than helpful. Plenty to choose from at any given time and anytime. Fresh bread, soups, and pasta are all made from scratch. The soups were delightful with the cold temperatures and a wonderfully warming treat after a day full of exploring.
One of my favorite spots was the small pizzeria station serving hot pizzas fresh out of the brick oven. Tasted like a dream and sitting at the bar casually dining with a glass of champagne was the perfect end to a long day. We listened to live music and movies playing at the open air amphitheater throughout the cruise. Fleece blankets and freshly popped popcorn are available on the top deck while sailing as well as loads of entertainment. We would unwind inside the main lobby with a glass of rose and jazz or grab a freshly made ice cream cone from Twists on the top deck.
The ship also offers a unique and first of its kind Ocean Sea Walk. A glass walkway that extends out 28 feet from the edge of the boat giving passengers a bird's eye view below. Standing 128 feet above the ocean is a thrilling experience. I shared this on my Instagram stories for everyone to experience firsthand and it was a hit. We also jumped in the hot tubs while disembarking and waving goodbye from the top of the boat with snow falling was one of my favorite memories from the cruise!
While at sea we made sure to indulge at the Lotus Spa. And it was fabulous! I enjoyed a 90 minute Thai Coconut Massage, and it was beyond relaxing. What a fabulous way to kick off your cruise. The spa was clean, and the staff was professional and extremely knowledgeable. Highly recommend participating while cruising!
WARNEMUNDE, GERMANY
Germany holds a special spot in my heart, my best friend lives here as well as the birthplace of my father, so it is always great to get back. Visiting northern Germany was a first of mine, and some of our group opted for the 2-hour train ride to Berlin, but we stayed back to explore Warnemunde and cruise through the seaside village to Rostock.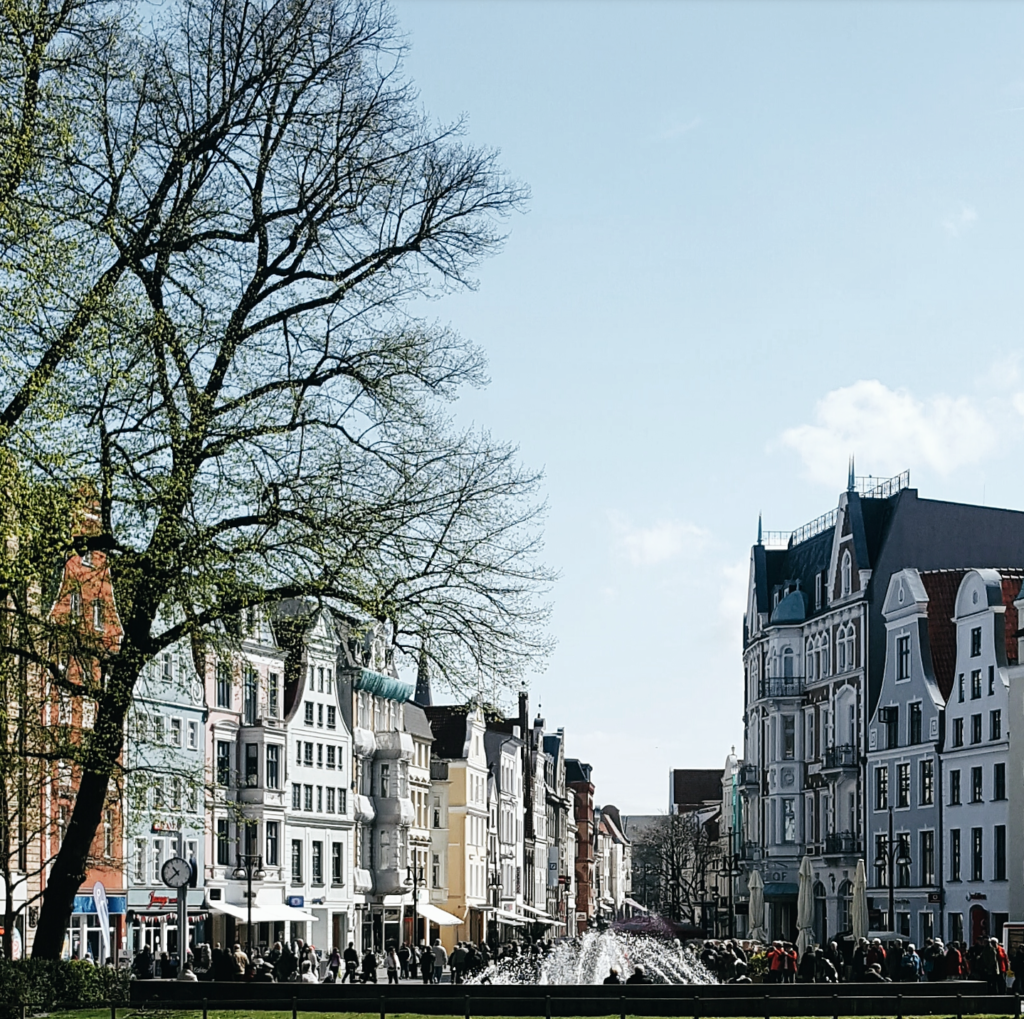 A picturesque town, we opted for a morning excursion offering a cruise through the river and walking tour through Rostock. Along the way, we visited one of the oldest universities in the world, New Market Square, St Mary's Church, and ended with a delightful Microbrewery at Trotzenburg which came complete with a beer tasting and warm pretzel.  We were then on our own to tour, explore and shop in the seaside village of Warnemunde before our early departure to Tallin, Estonia.
TALLINN, ESTONIA
I wrote a quick review on Tallinn in a previous post and let me tell you; it was one of my favorites. Estonia is another location I would go back to visit. A quaint little town filled with kind-hearted people, I was very much taken by this city.  The old town was full of beautiful spots to sit in the sun, shopping and loads of sightseeing.
We started our time with a walking tour which was an excellent way to get acquainted with the city, and our guide was just lovely. Telling us all about the history and culture as well as the struggle of the people of Tallinn. I was very moved by what she had to say. I also loved the tour because we stopped at an old winery and distillery, the Luscher and Matiesen. The winery has so much history, over 100 years of distilling and is perched atop Toompea Hill offering breathtaking views of Tallinn.
We also experienced the beautiful Alexander Nevsky Cathedral; a must see and hard to miss. You can see the onion-shaped domes from a distance, colorful and beautiful. The cathedral serves as the most opulent Russian Orthodox Cathedral in Tallinn.
We had quite a bit of free time in this city to explore, and it was more than welcome. The Raekoja plats or Town Hall Square is where we spent our afternoon. Plenty of cafes lining the exterior and the city has the most enjoyable atmosphere. We spent a little time people watching and enjoying the sunshine at Kehrwieder Saiakang Chocolaterie. Everyone on our cruise was more than pleased with this stop. I know you would be too!
Part two will be coming soon! I know it is a load of information to take in and you are probably over reading. Stay tuned for more including Russia, Finland, Sweden, and Denmark.  Thank you to Princess Cruises for having me on this fabulous trip. All opinions are my own.

Sponsored by Princess Cruises