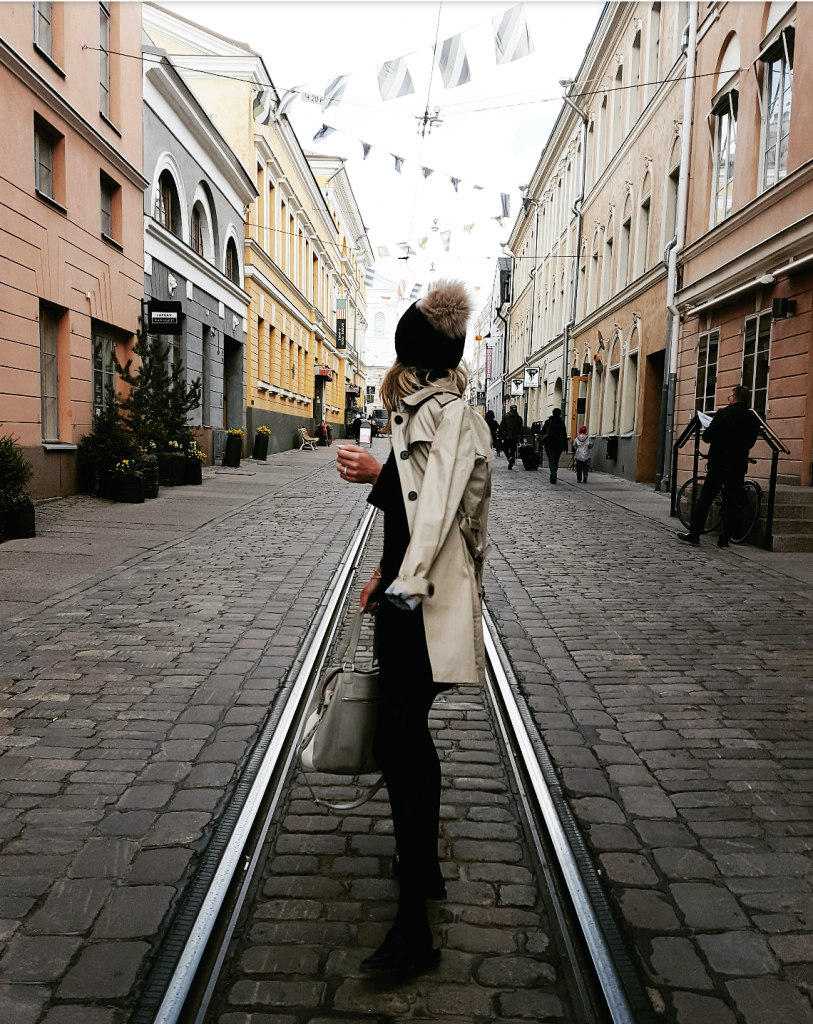 When I first learned of the opportunity to cruise through Northern Europe and Russia with Princess Cruises, I didn't exactly know how to feel. Excited, nervous, and intrigued all come back to mind. I have been very fortunate to experience travel through Central Europe as a young adult. Scandinavia is definitely, a big part of the world I was missing.
Quite the departure from our typical tropical destinations this trip brought the sun, rain, and even snow. Well, quite a bit of snow! It was an adventure and a once in a lifetime journey. Looking back, I wouldn't want to miss any of it.  If you have ever considered traveling through this part of the world, do it. I am always adding new places to John, and I's bucket list, and I hope more than anything we can one day see some of these locations together. Especially Sweden and Copenhagen.
I shared the first part of my 11-day Baltic Sea cruise with you here, and I love reading back through everything that we experienced because it was nothing short of a bucket list worthy trip. Six ports total launching from Copenhagen to Oslo, Berlin, Tallinn, St. Petersburg, Helsinki, and lastly Stockholm. Each stop has a little something different to offer visitors from food, culture, to the people. In my opinion, all are worthy of seeing in your lifetime.
The number one reason I most love cruising for an extended trip like this is waking up in a new location each day. After chatting with couples from all over the world about their travels, most will confess cruising is the best way to see the world. I would have to agree. I also happen to love being on the water, so cruising is always a welcome method of travel for this girl!
Hearing the Regal Princess' horn blow as we pulled into port each morning was beyond exciting. Standing on our balcony waving and watching the tiny villages turn from tiny specs in the distance to bustling cities. Each day a new adventure waited for us.
I am quickly recapping the second part of this wonderful trip for you below. Starting off in Russia, Finland, and a final stop in beautiful Sweden.
ST. PETERSBURG, RUSSIA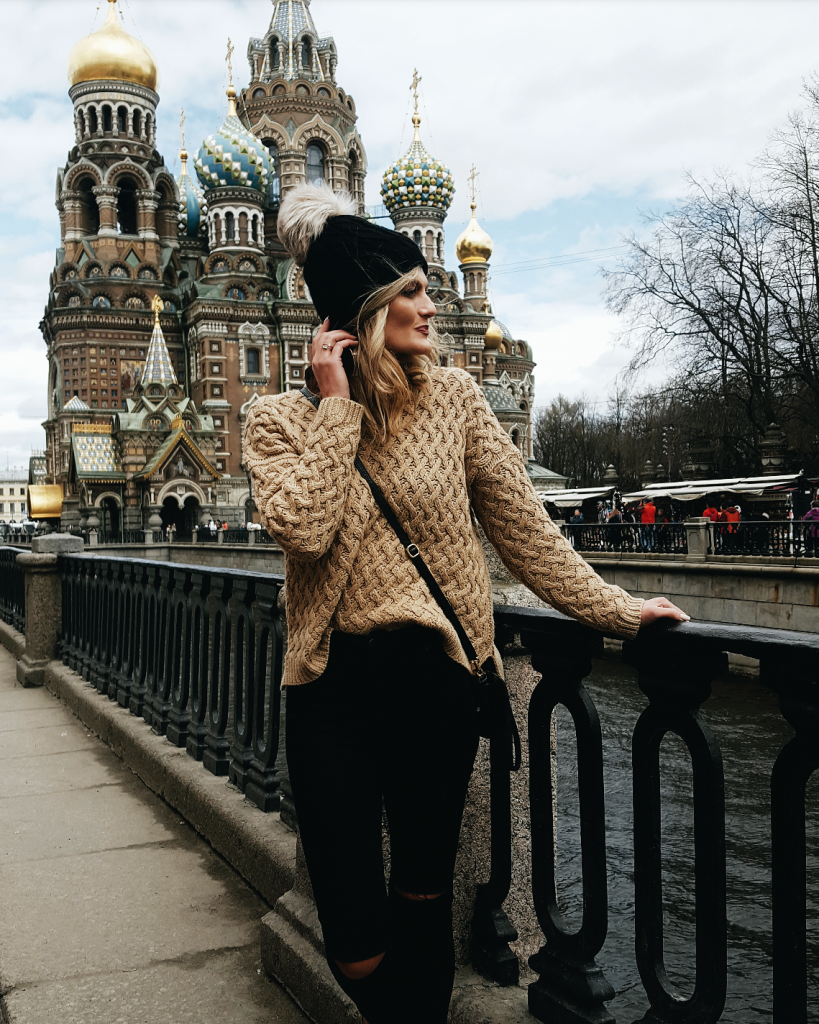 I  can still, remember waking up in Russia. One of the most thrilling parts of our 11-day itinerary, and one that seemed to have everyone's interest peaked. Russia proved to be a bit chilly so fur lined gloves and beanies, parkas and cameras in hand, we stepped out to see one of the most magnificent cities on our trip. Gold capped ceilings at every turn, canals, museums, Church of the Spilled Blood, The Winter Palace at the Hermitage, everything is decadent and a little over the top.
St. Petersburg is known as Russia's "Window on the West, " and it is stunning. Opting out of a visa, (necessary for solo tourism or to leave the port city), it is highly recommended to stick close to your excursion guide, and I mean like glue.
Our very first stop was the bustling Hermitage. A grand structure, teal, and white making it highly visible from far away.  The beauty outside is equal inside. Your neck will hate you after this tour because around every turn lies a more opulent ceiling than the last. Loads of history, Rembrandts, and a lot of tourists to be found inside. I had to stop myself from over sharing the ceilings it was breathtaking.
I would highly recommend a canal tour. We sipped champagne will learning the history of the wealthiest families winter and summer homes lining the waterways. It was brisk outside, but the sun was shining so it was a welcome break to be outside while playing tourist.
My absolute favorite excursion, out of everything we did the entire 11 days was the Russian Ballet. Watching Swan Lake at the Mikhailovsky Theatre, was well, it was unforgettable. I cried. Hashtag bucket list all over this, if you are going to Russia book it and don't look back. The birthplace of ballet it is a can't miss evening. Even the men loved it; the ballerinas are quite lovely and beyond talented.
HELSINKI, FINLAND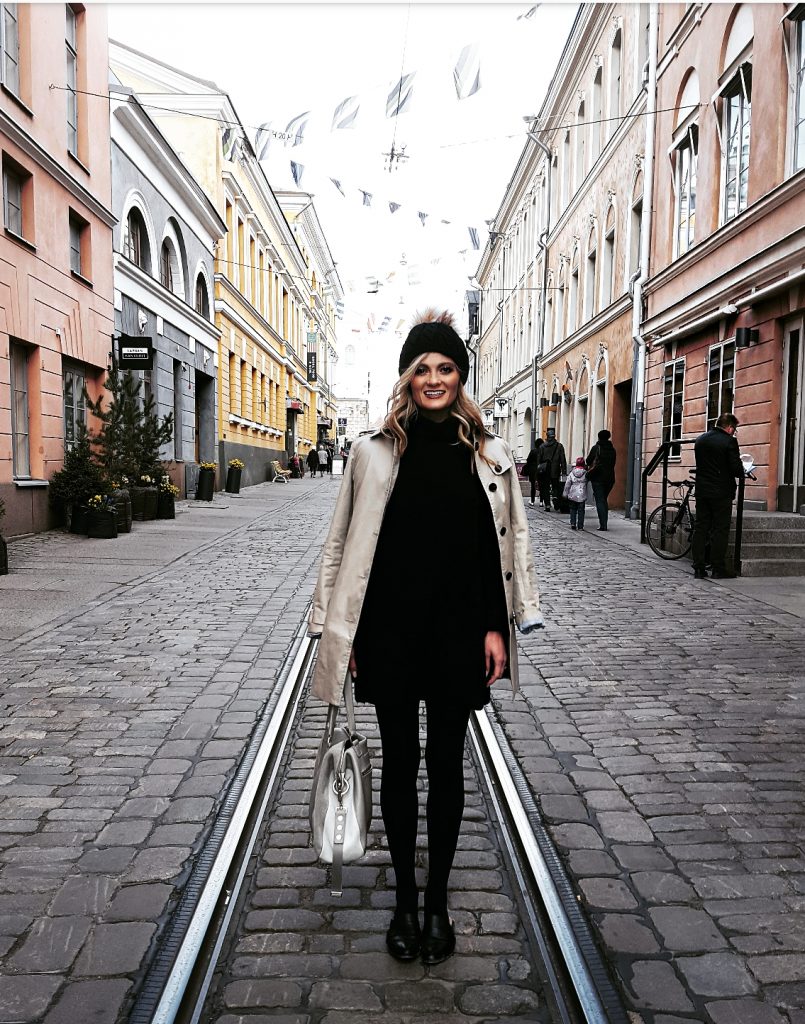 A quick stop in Finland's beloved capital, Helsinki, proved to be just what we needed after an action packed tour schedule in Russia. A small and vibrant city, one can easily navigate Helsinki alone.  We decided to journey around on a walking tour hitting all the "must see" spots. The Market Square and Senate Square, followed by a quick climb to the top of the Cathedral for stunning views of the city. We were greeted with a dreamy snowfall and quickly opted for a hot chocolate and warm treat at Robert's Coffee.
The Market Square and Rock Church were both beautiful, and after walking around in the middle of a May snowfall, we opted for a hot chocolate and warm treat at Robert's Coffee. There is plenty of people watching and little market shopping to keep you busy. Also, I heard there is a Marimekko outlet store that is every fashion lovers dream stop. Unfortunately, I missed this,  and I am not bitter about it.
The shortest stop on our itinerary, Helsinki kept us moving quickly. The best stop is this tiny alley way that leads from the market to the church. The opening photo on this post shows the charm of this alley way. Feels like the most idyllic spot to capture the essence of Finland.
STOCKHOLM, SWEDEN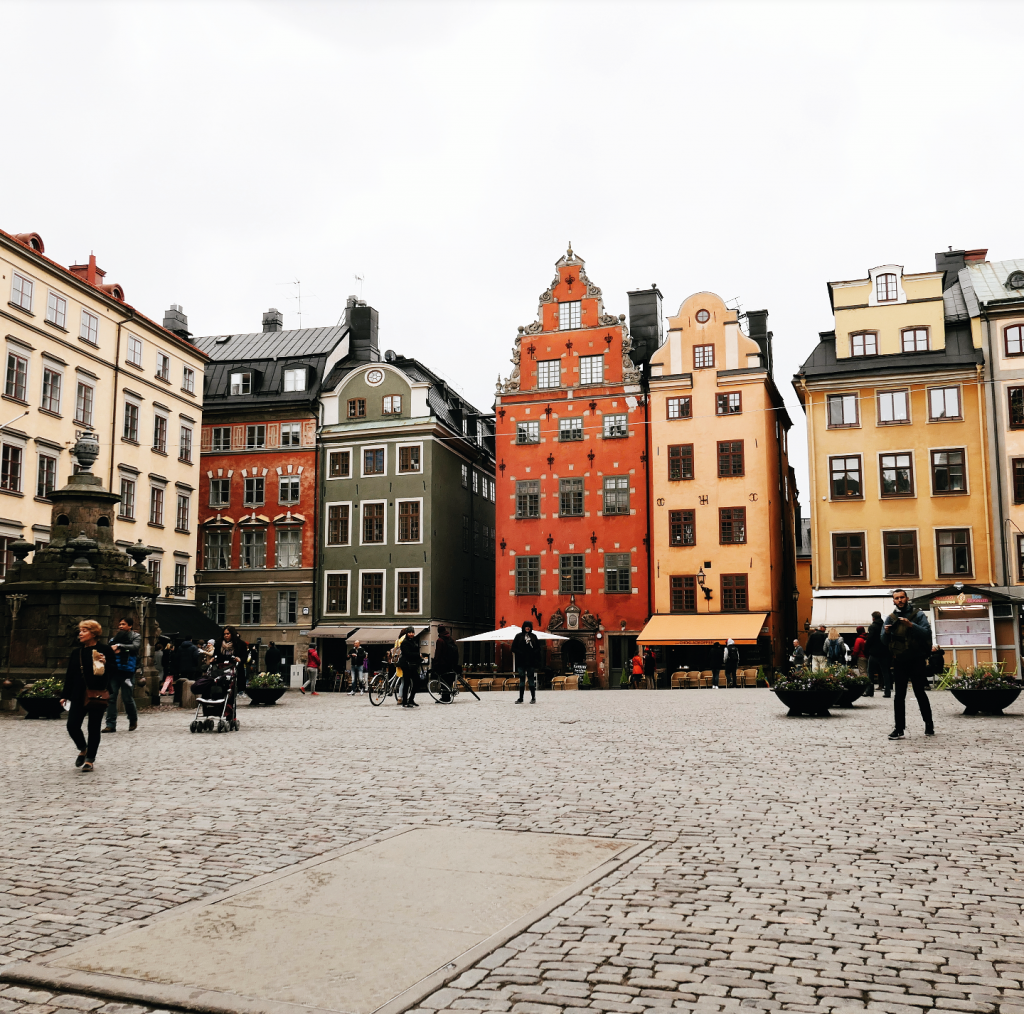 I have always wanted to visit Sweden. Stockholm was a stop I was most looking forward to out of our six ports of call. It happened to turn quite chilly during this portion of our trip. In fact, we were greeted with quite the snowfall at our departure and had the joy of taking a tender back to the ship due to weather changes. I felt quite like I was part of the Titanic and I secretly loved every minute of it.
After a short trip via bus to Stockholm, we headed out for Gamla Stan also known as Old Town. The most charming of all of the stops, the buildings feel like you are stepping straight into a musical scene of "Bonjour" from Beauty and the Beast. If you google Gamla Stan, it will provide quite the history lesson that will prove otherwise, but it is quite beautiful to any tourist.
The Royal Palace was bustling with visitors. We popped inside only to quickly pop out and follow the parade of soldiers marching around the square. Stortorget sits just around the corner, and this is the picture perfect setting one thinks of when referring to Stockholm. Colorful buildings and tiny shops filled with local treasures. I must have taken 100 photos of the alley ways alone. Beyond charming and extremely clean.
A pit stop for cappuccinos to thaw out, followed by wine and a fabulous spaghetti lunch. I did not write down the name of our spot, but there are loads of quaint little cafes that prove to be quite romantic. Touring creates quite the appetite!
I would most definitely travel Sweden again and next time perhaps without the "ice bites" as the cafe owner referred to them.
After a packed schedule and full camera, it was time to head home. Chelsea and I decided to throw on our swimsuits and bid adieu to Sweden in the hot tub while watching the snow fall. The Love Boat theme song playing as we pulled away to sail back to Copenhagen, and one of the most memorable times from the trip.
I would 100 percent go back, and I would highly recommend this journey. I feel beyond blessed to have traveled through this part of the world. To have made new memories with my dear friend and to be able to share it all with you. The scene below is when the snow started falling before we pulled away from shore. Snowball fights were breaking out, and it is a moment I will never forget. Enjoy!
In collaboration with Princess Cruises