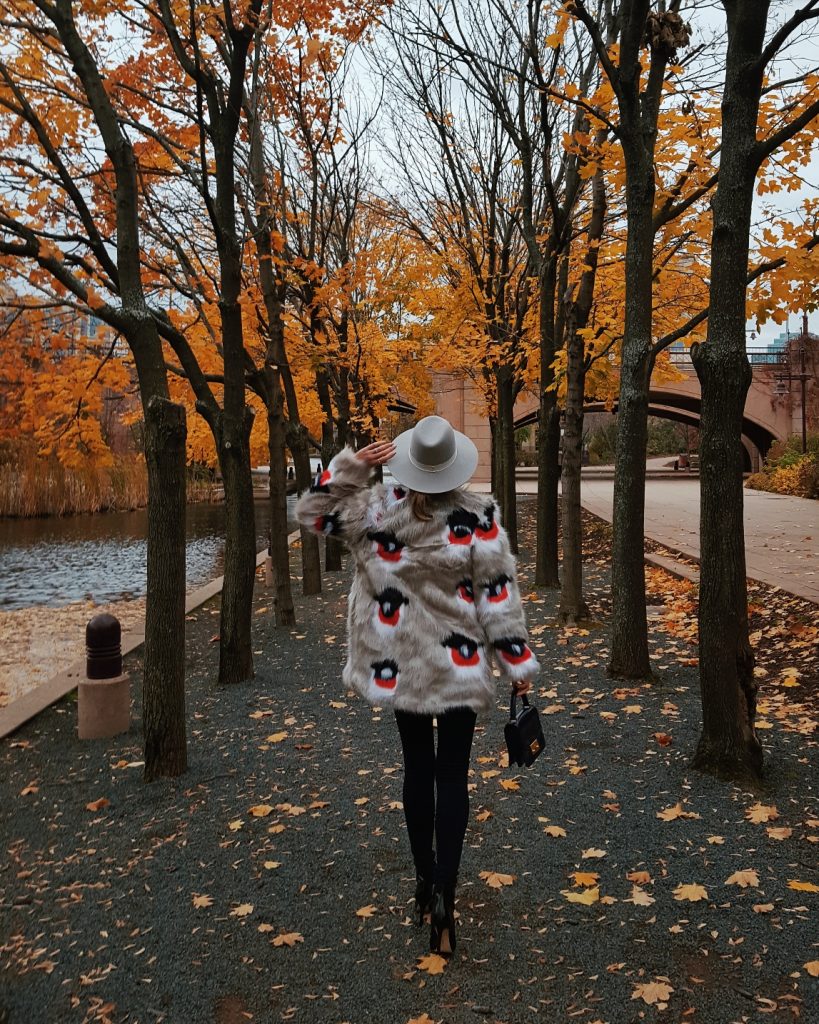 I will never forget my first snowfall after moving to Minneapolis. That was eight years ago, and man, have things changed and so has my wardrobe. A series of skating across the sidewalk in heels to physically using my elbow to wipe the 5 inches of accumulation off my car, wasn't all that glamorous as you can probably picture it.
November has arrived, and I have this feeling deep down that this year is going to be reminiscent of that winter day eight years ago. So what can a fashion loving Texan do? Prepare and bring along all the faux fur possible.
Staying warm is my primary goal, and looking good while doing it, can be more of a challenge than you would think. In fact, it was only 32 degrees out when we were taking these pictures! Yes, this jacket is going to be my best friend all winter long. I had quite a few comments on it at dinner, and even my father-in-law thought it was pretty cool!
I love a good pair of jeans, and this pair is no stranger to my social feeds. I picked these up over a year ago, and they go with everything, are super flattering, and they feel good too. I have long legs, so high waisted denim is usually my go-to when choosing jeans. This pair is a total winner. Paired with a simple black bootie and as usual, my favorite accessory a wide brim hat and a small handbag.
It looks like fall outside, but it is quickly changing to winter this month. Two snowfalls already under our belt, I am sure it will be a flurry-filled end to the year.
You can find all the links to my look below and any questions feel free to send along! Hope you enjoy and happy November. Enjoy!
JACKET // DENIM // TURTLENECK // BOOTIES //  HAT // HANDBAG

Special thanks to the following brands for always loving and supporting me and C+M – SheIn, Sam Edelman, and Tory Burch. Love you guys and appreciate your making blogging not only my dream job but an actual reality!