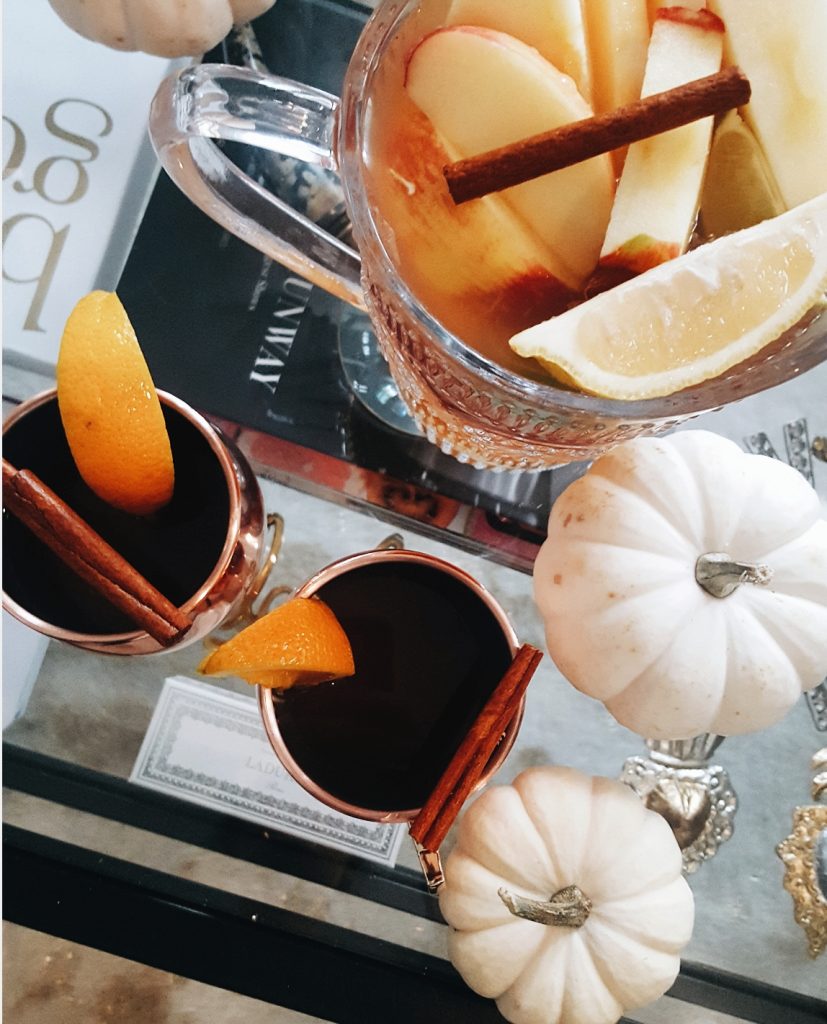 We love celebrating Halloween! We always have a busy neighborhood the night of trick or treating, and this year I decided to make a special Sangria for all the adults to enjoy! The best part of this tasty treat is the rose. I happen to love Miraval Provence and thought this would be the perfect addition to this festive and delicious drink recipe.
A simple list of ingredients and instructions are outlined for you below. Don't you think this would be a perfect Thanksgiving and Christmas drink too? The cinnamon sticks make everything smell just lovely, and all the fruit makes for a pretty presentation. Honestly, it takes under 30 minutes to prepare and the clean up is almost zero!
INGREDIENTS:
1 Bottle Rose Wine
2 Cups Apple Cider
1 Cup Brandy (I'm using apple since we already had it on hand)
3 Apples, Cored Quartered and Thickly Sliced
1 Lime, Quartered
1 Lemon, Quartered
3 Cinnamon Sticks
1 Orange, Quartered and Thickly Sliced
WHAT YOU'LL NEED:
1 Large Glass Pitcher
1 Knife
1 CUP MEASURER
Cutting Board
Glasses
DIRECTIONS:
Combine all of these ingredients in a pitcher or a container of your choosing. Chill for at least 4 hours or better if you have time, make the night before. Serve and enjoy!
Hope you all enjoy your Halloween today! Thanks for reading!