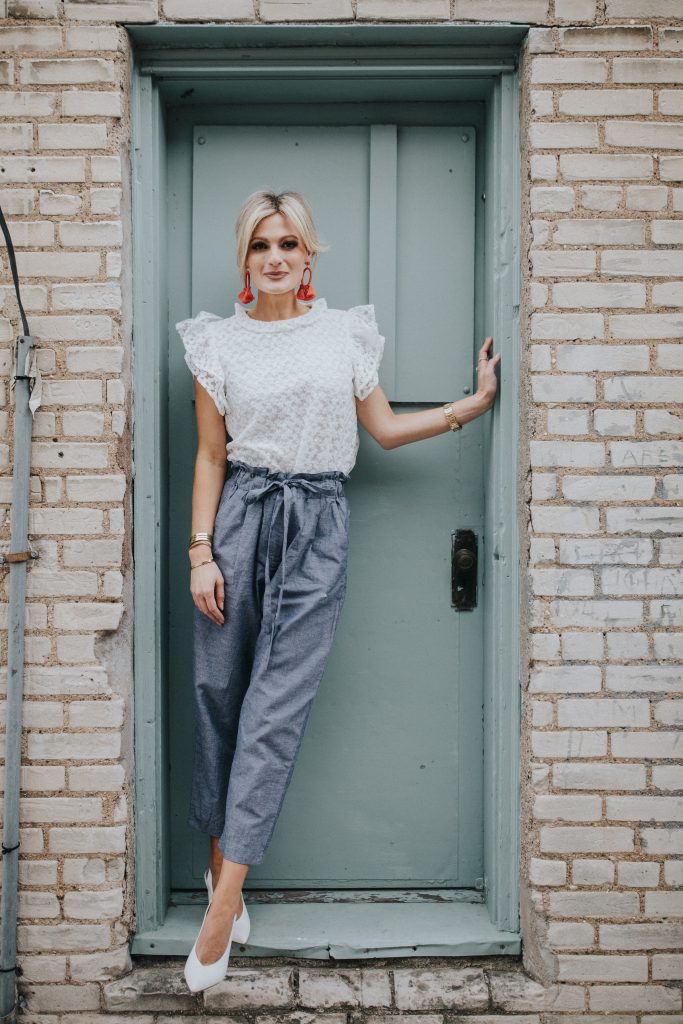 Spring has officially arrived, and despite the snow falling outside, I am beyond hopeful! The weather always seems to creep in on my mood, but I am holding down the positivity. Nothing makes me happier than a great pair of heels, and today I am sharing a few of my favorites. Scroll down to see more of this head to toe look to get you in the springtime spirit!
Partnering with DSW is always a joy! Their selection is fabulous, and they offer easy in-store and online shopping for just about everyone! White pumps have been a significant trend this year, and this pair of slingbacks brings all the style + they are super comfortable! I wore these around downtown last weekend walking to dinner and moving around on all kinds of surfaces was no issue.
And with Easter just around the corner, these pumps will be the perfect match for all those floral and striped gowns everyone is wearing!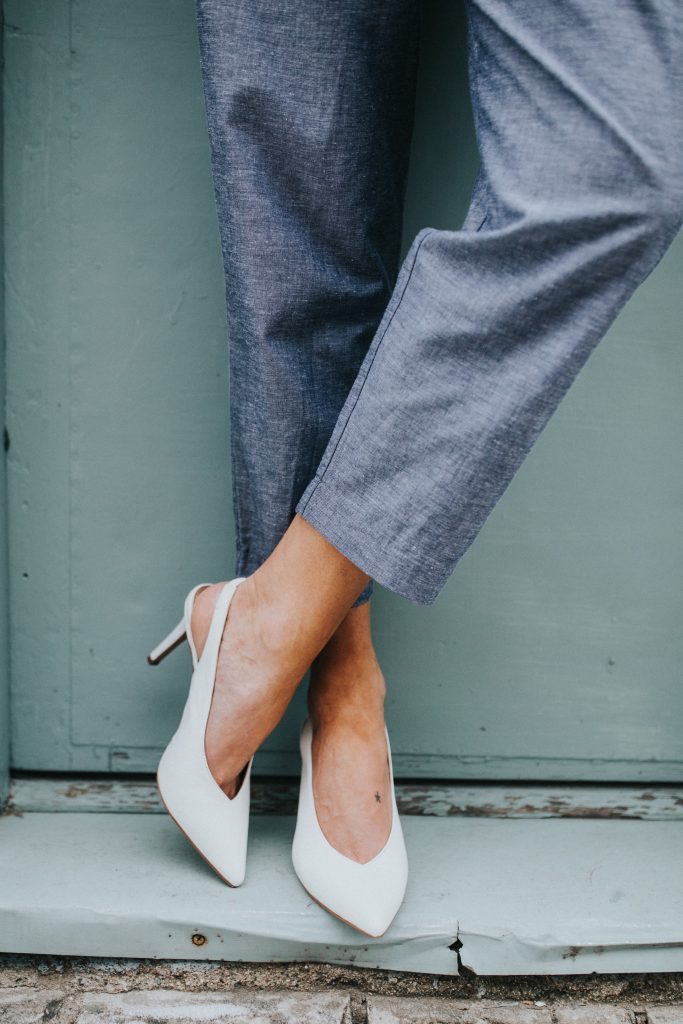 I've paired my pumps with a cute and comfortable look that just screams springtime! Chambray pants and a frilly white top are appropriate for just about anything this season holds for you; from work, church, showers, a brunch with the ladies!
Also, buying smart is top of mind. When I buy an item, I want to see multiple uses out of it, especially with the world of social media where one outfit can be splashed all over the place and never see the light of day again! Buying items that you can easily break apart or pair with existing pieces in your wardrobe is a win. A win for your checkbook and your peace of mind!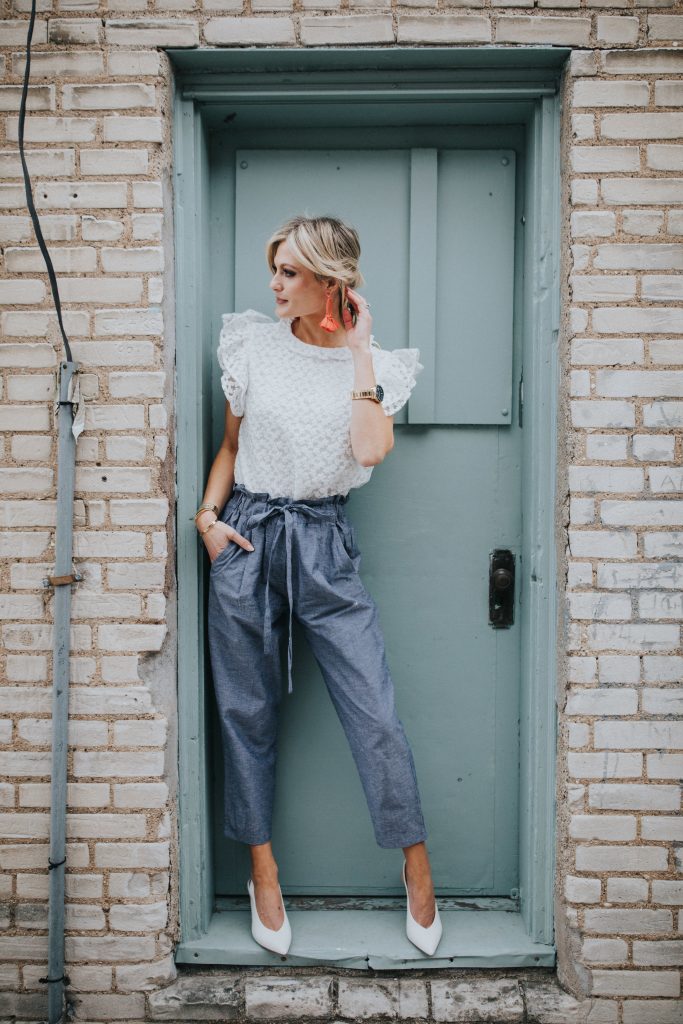 The warmer temperatures will be arriving in Minnesota before we know it! It feels like that day may never visit, but I hope this gives you a little inspiration to start thinking warm! We have a few trips coming up, and I am adding those Marc Fisher wedges and that beautiful lace pump to my suitcase!
This look would also be adorable with a nude trench coat and can quickly take you into the summer months. Get creative with your wardrobe and shoe wear! Happy spring loves!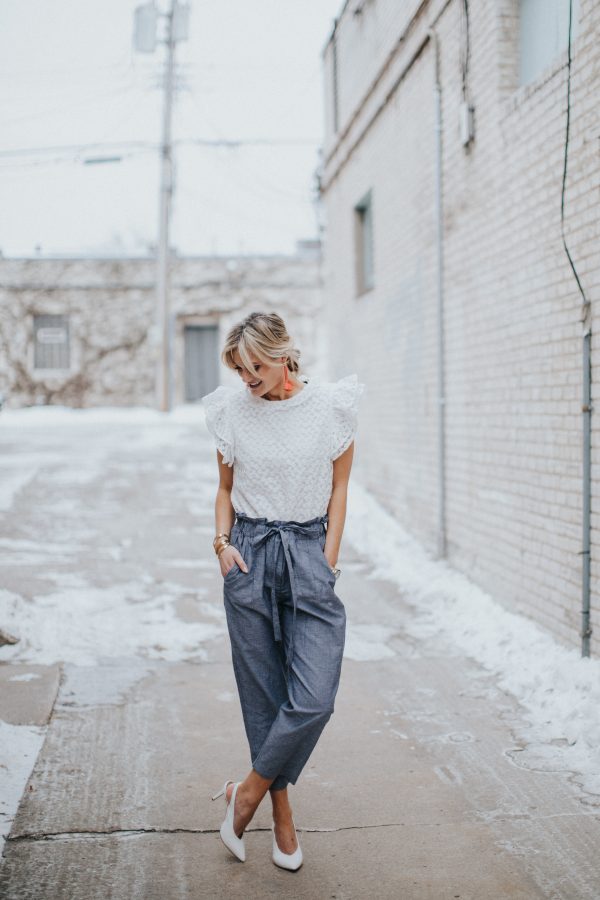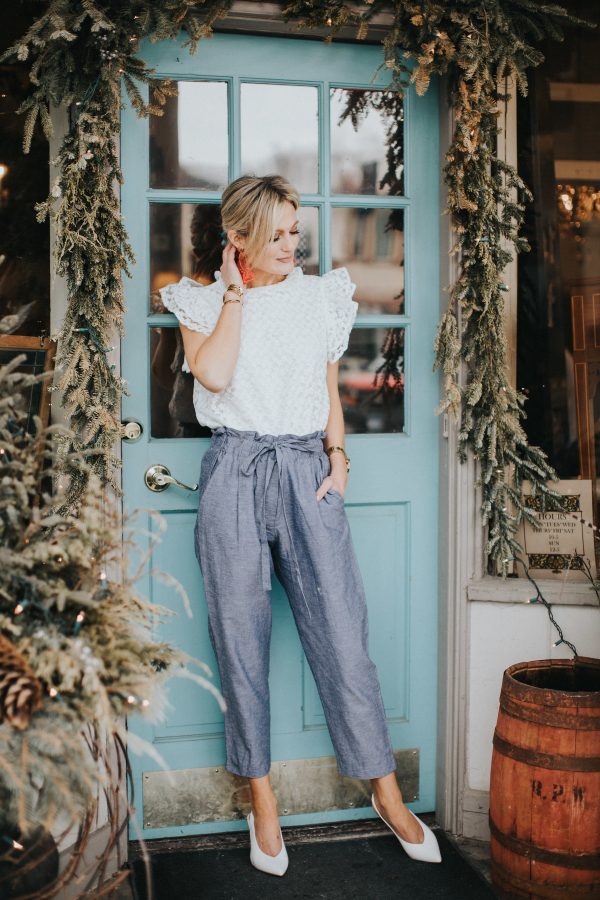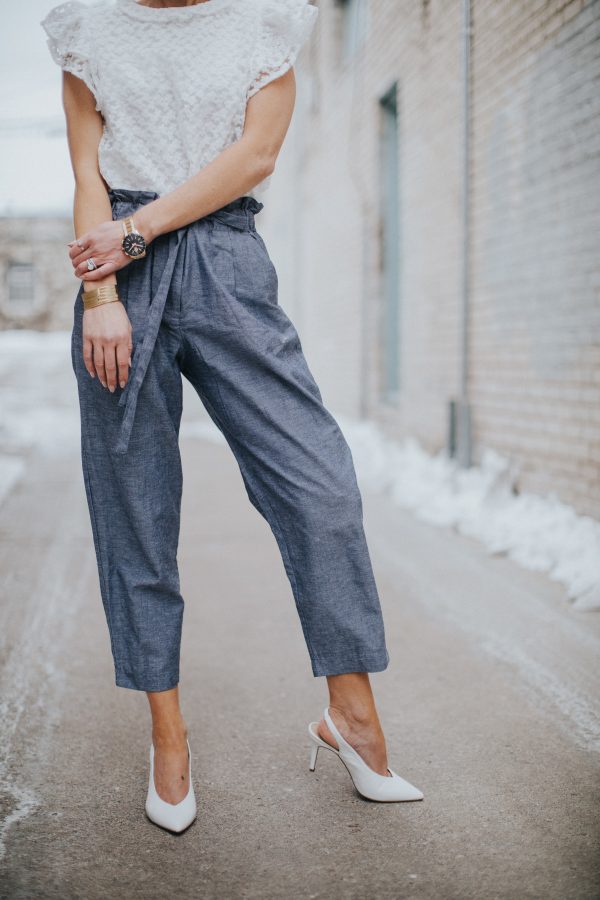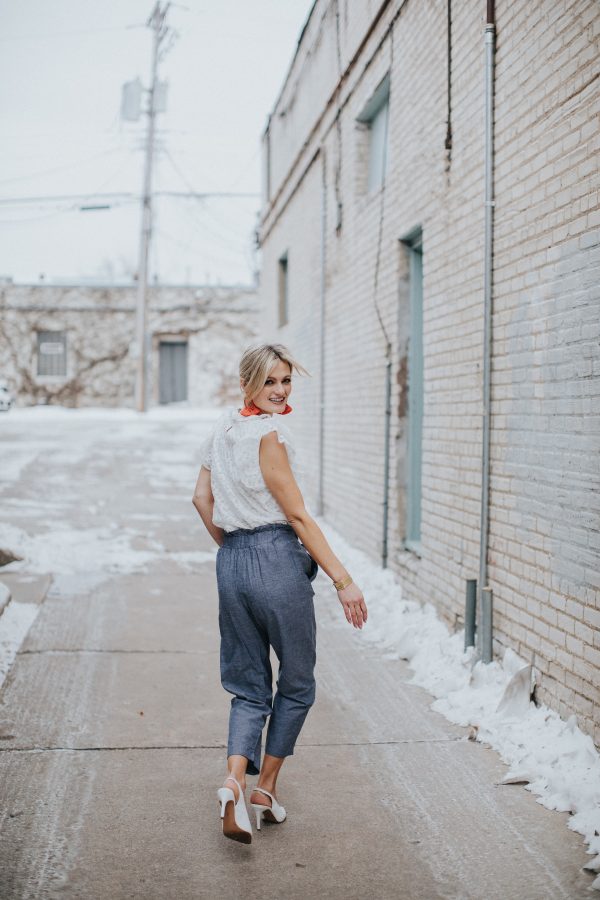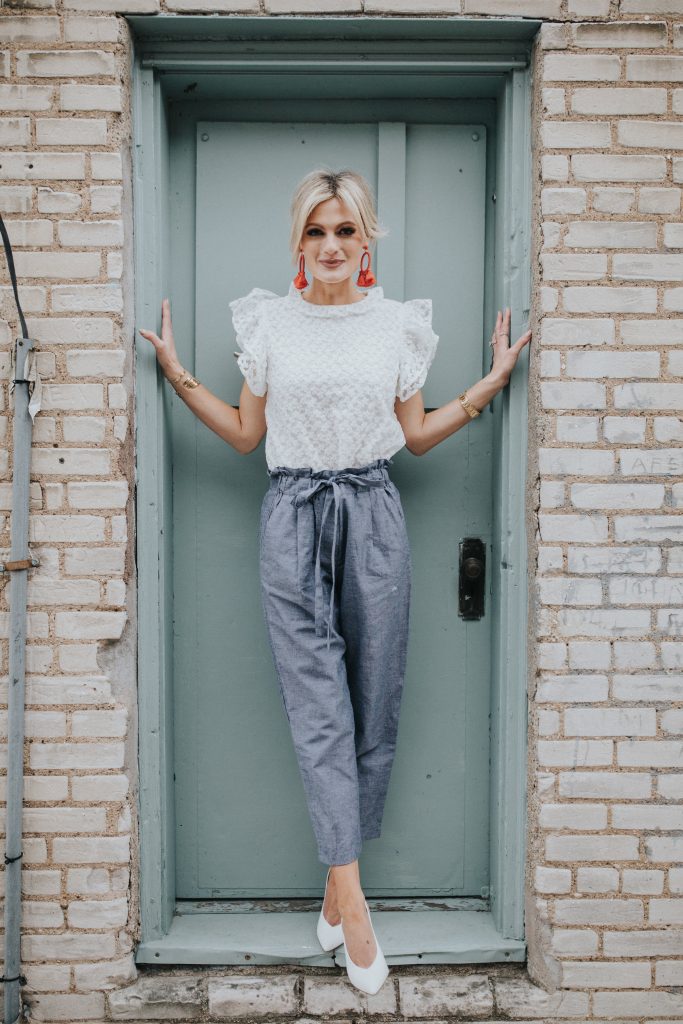 This post in sponsorship with DSW SHOE LOVERS
Images by Russell Heeter Photography