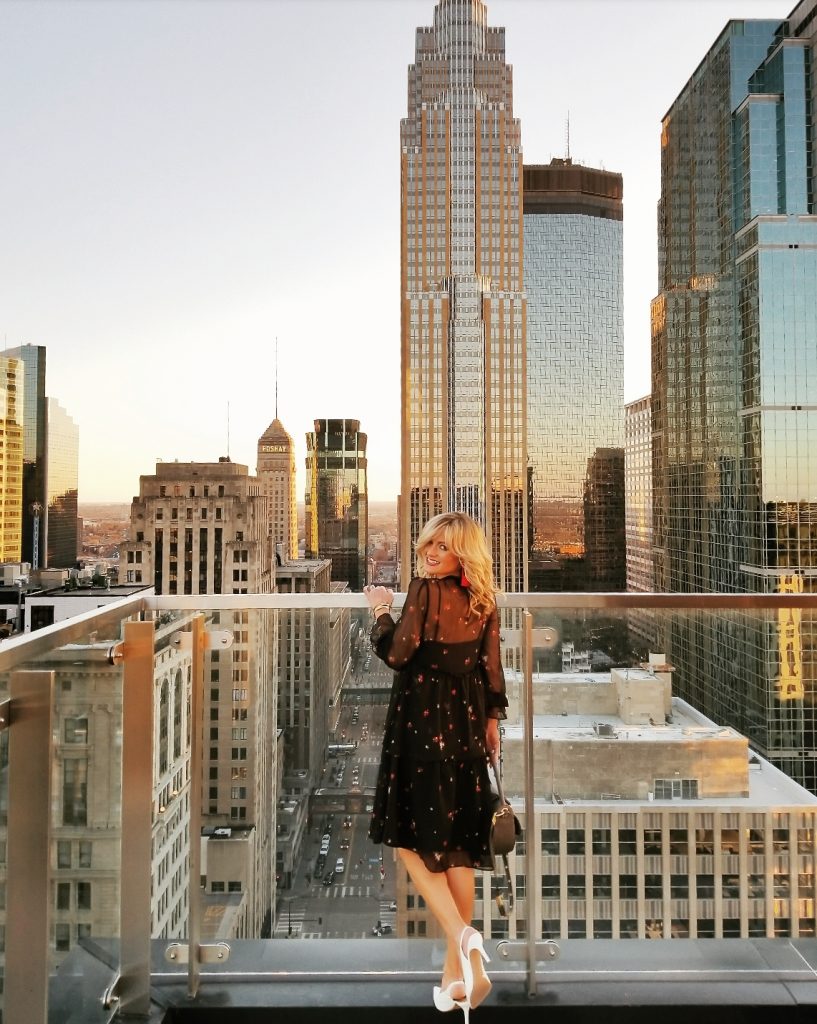 I love a good staycation! Especially, one that means a short drive downtown! This weekend we packed an overnight bag and headed down to 4 Marq for a quick getaway with Stay Alfred. Their units make for the perfect location for anyone visiting or living in the Twin Cities.
A new concept that just arrived in Minneapolis Stay Alfred is the perfect combination of hotel meets vacation rental. Full kitchen, washer and dryer, and all the amenities you would expect from a typical rental unit or hotel! We loved the welcome goodies as well as the ease of getting around downtown. Also, the coffee machine in the lobby serving gourmet coffee drinks twenty-four seven was a major treat! There is also a Starbucks outside the lobby door so either way, you need not look far to stay caffeinated!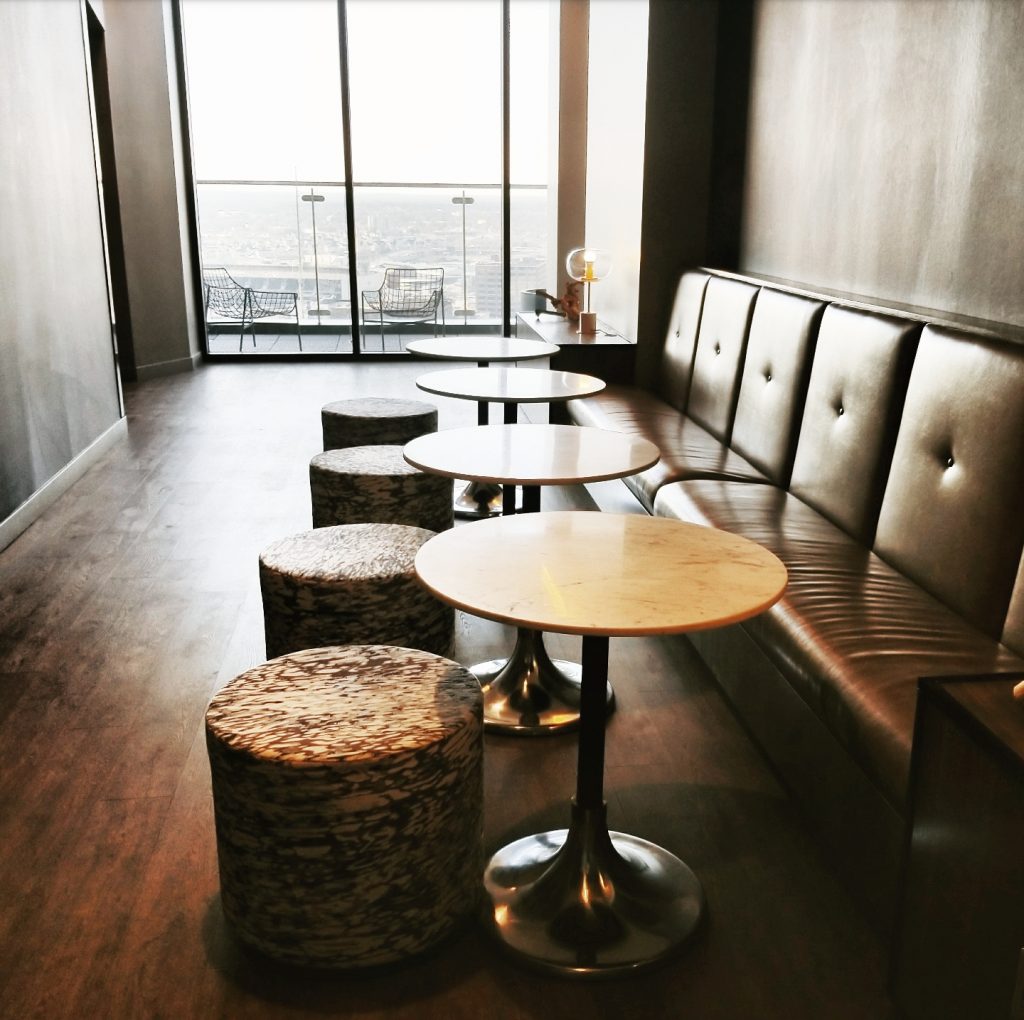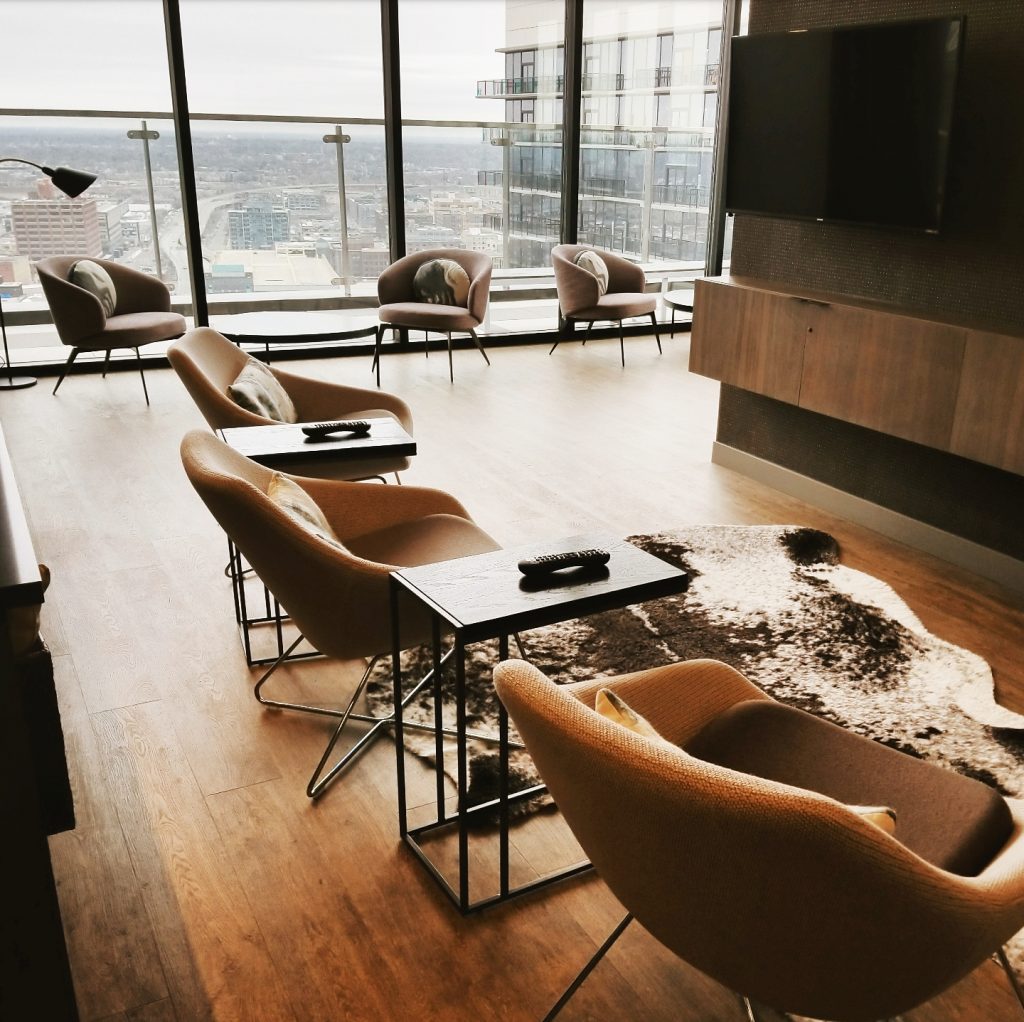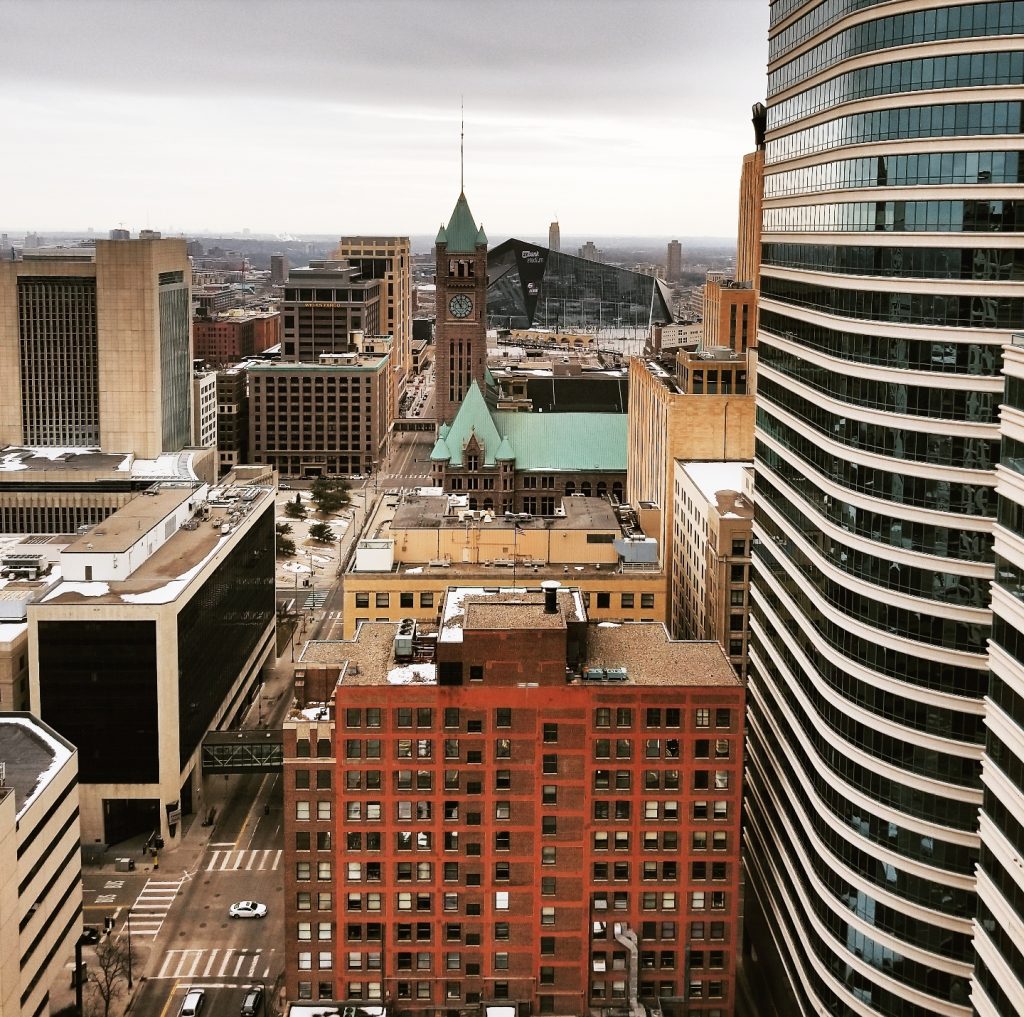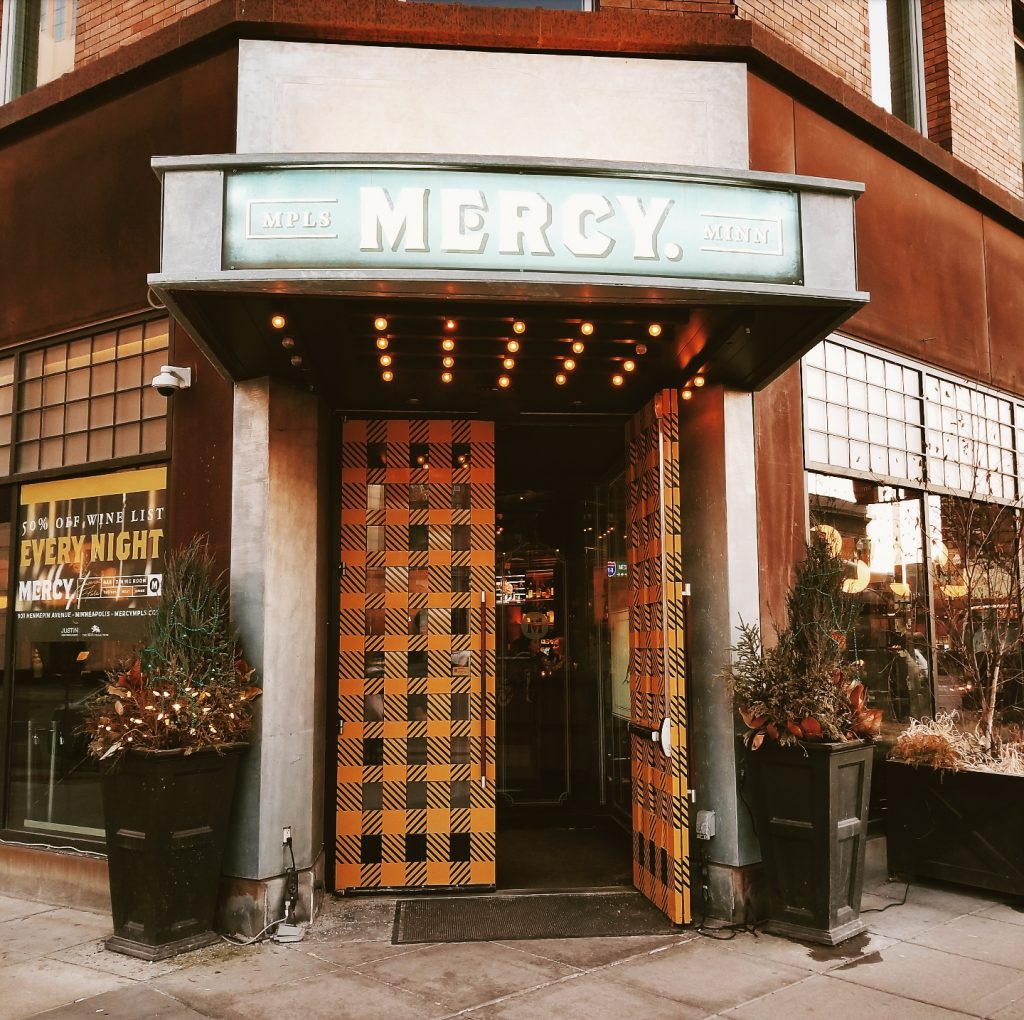 Walking to just about anything your heart desires is a breeze. Restaurants, shopping, entertainment, (views of both U.S. Bank Stadium and Target field), as well as plenty of parks and museums! Not to mention the property boasts some of the cities best rooftop views. We spent most of our time on the Skydeck enjoying the sunshine and downtown views. A lovely springlike day in Minneapolis, soaking up the sun with the doors open while people and their pooches took advantage of a beautiful day.
Not only are the views fabulous, but the property has an on-site pool table and foosball tables, plenty of t.v.s and lounge areas to enjoy an afternoon glass of wine. Outdoor grills and fire pits are readily available if you just want to check in and not have to leave! This booking would be an ideal spot to stay if having visitors in town for an extended period! Also an excellent stay for a group of guys or girls who need more space than the average hotel room can offer (at a low rate).
I am offering my followers a unique promo code "YOURSTAY" for 10% off when booking your stay so feel free to take advantage! The company opened 4 locations in Minneapolis right around the Super Bowl, so they are all very new and fresh. The best part about these units is that they are not lived in so there aren't other people's items hanging around in closets and drawers. They supply towels and soap, so you are ready to tackle your vacation like a champ!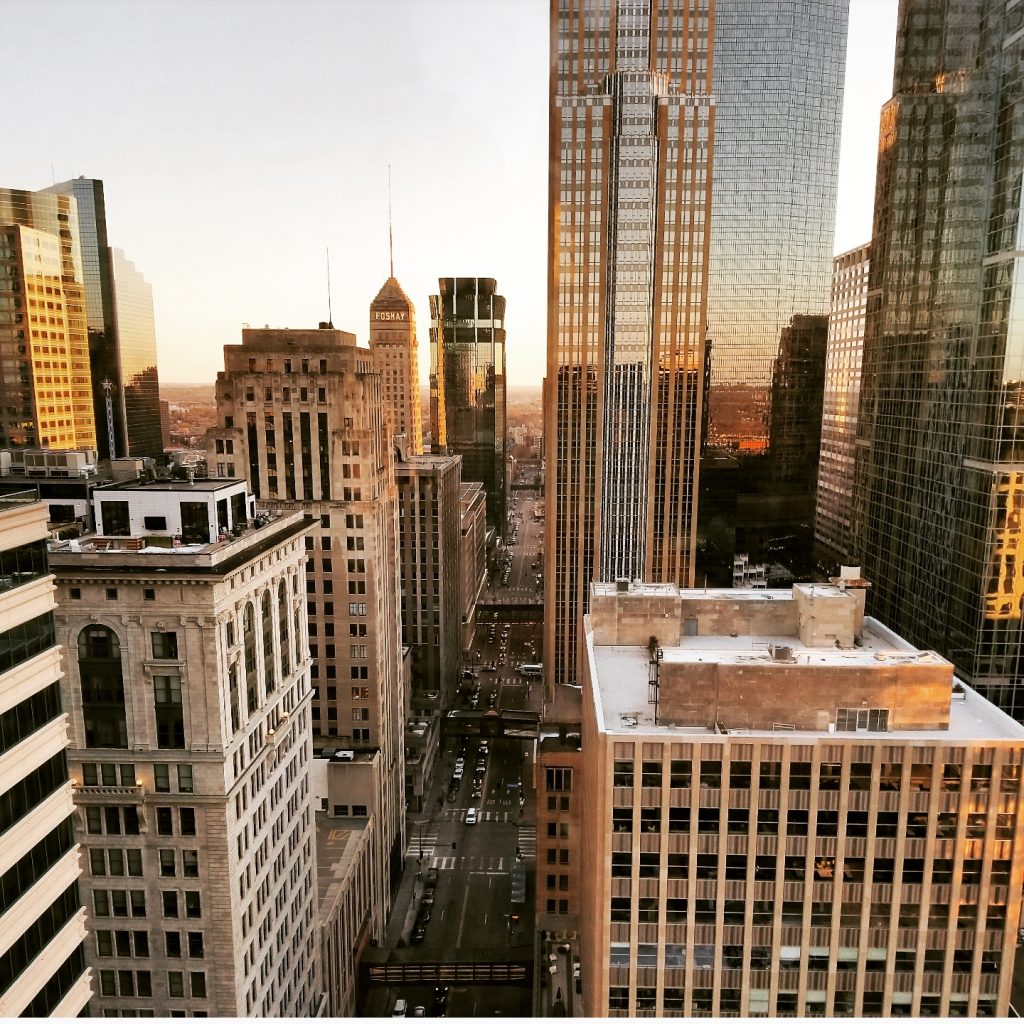 We ventured out for the St. Patrick's day activities. Stopped into one of my favorites Zelo, for a little afternoon bite, and just walked around watching the parade. We made a quick trip to Target because I left my dress for our dinner out that evening at home! I am so thankful for all the shopping and restaurants that are easily accessible from this location downtown! Also, the downtown Target is one of my favorites, I rarely visit, but it is the best one in the cities!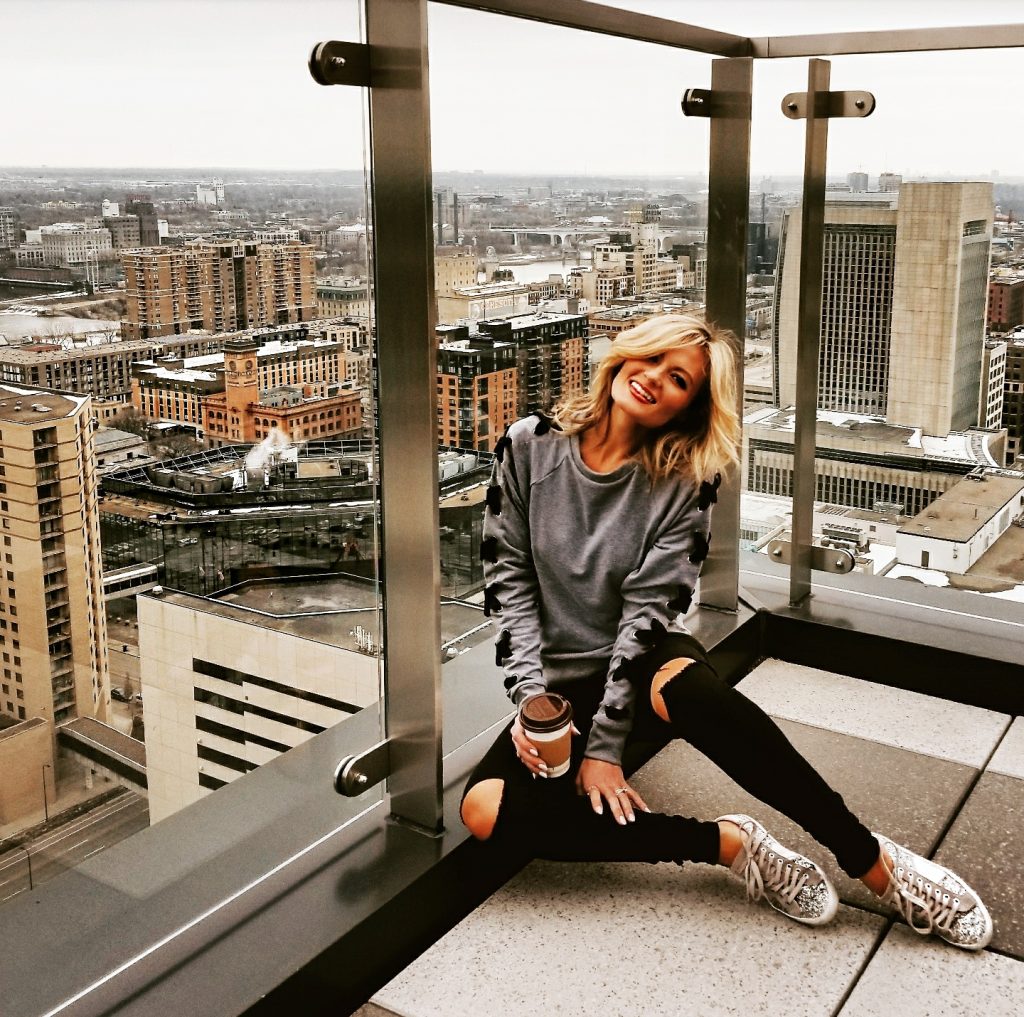 Watching the sunset from high above is always such a treat. I love a romantic sunset, so we made sure to take full advantage of the rooftop before heading out to a nice dinner at the newly opened Mercy Restaurant. We loved our experience here, previously Maren, the food is fab! Splurge on two items: The garlic bread is a cinnamon roll dough topped with butter and garlic and unreal. Also, the horchata fried ice cream dipped in cinnamon toast crunch is oh my goodness stop it so good! And after all the tasty food you will welcome the walk back to your room!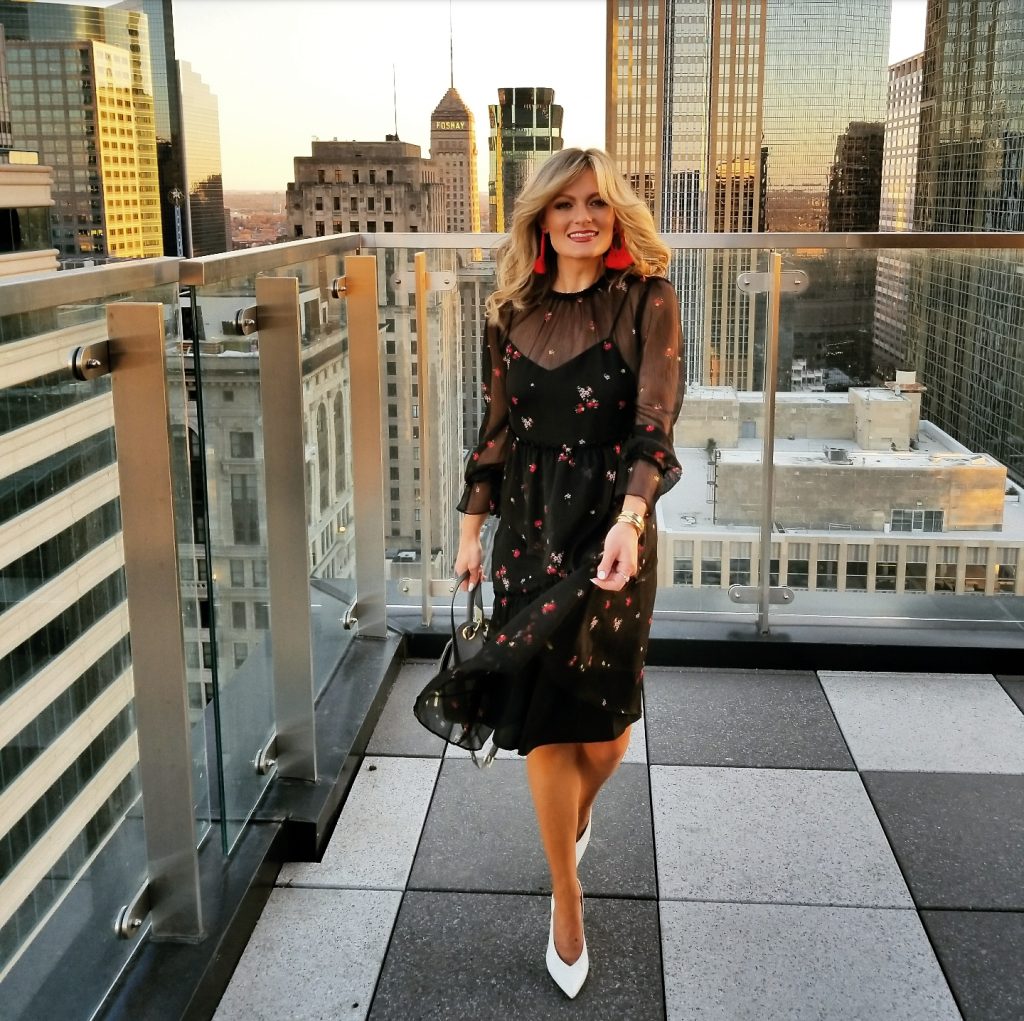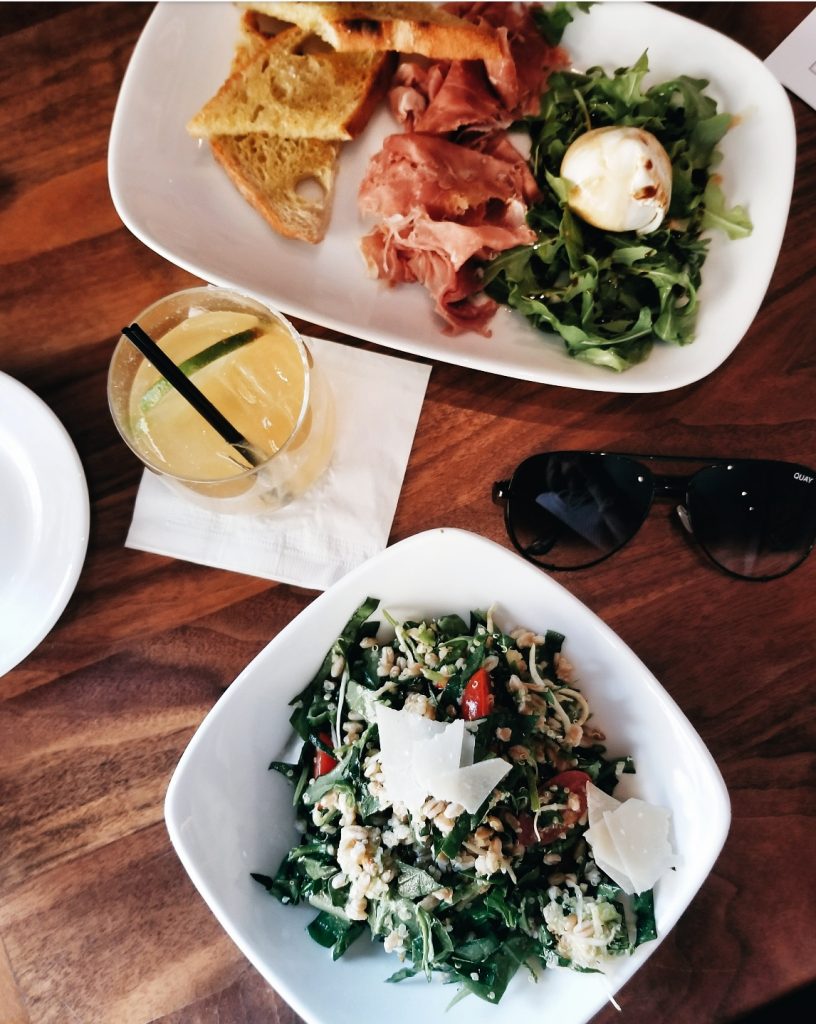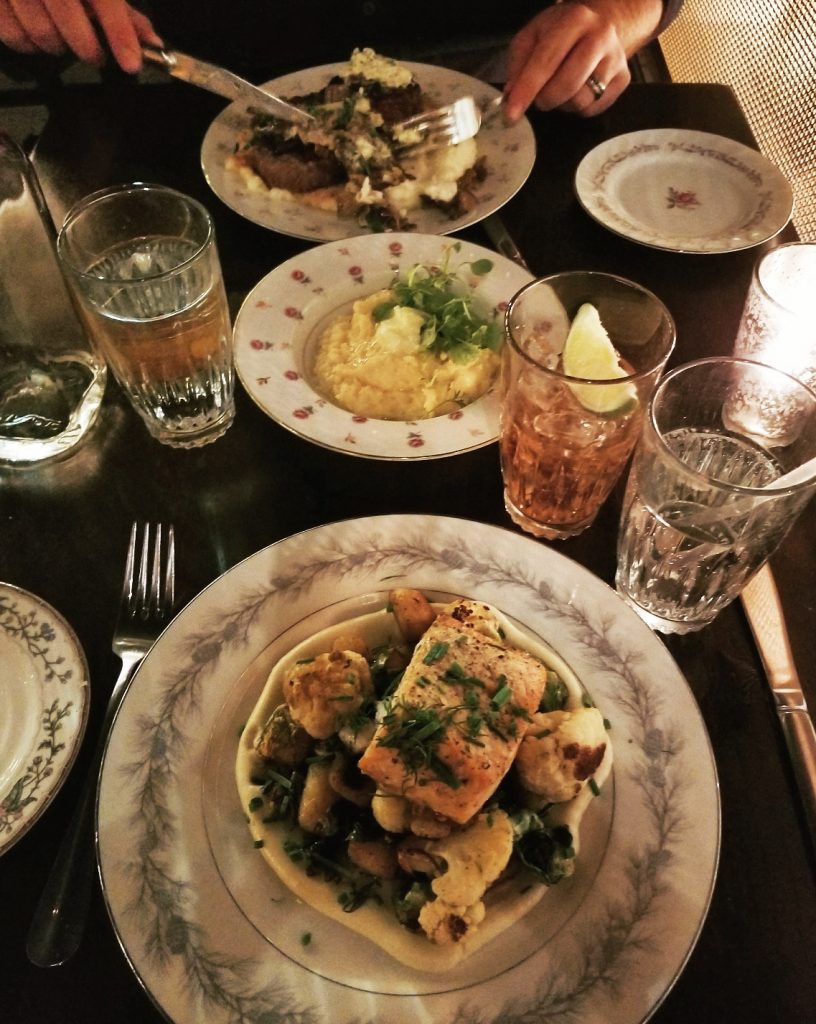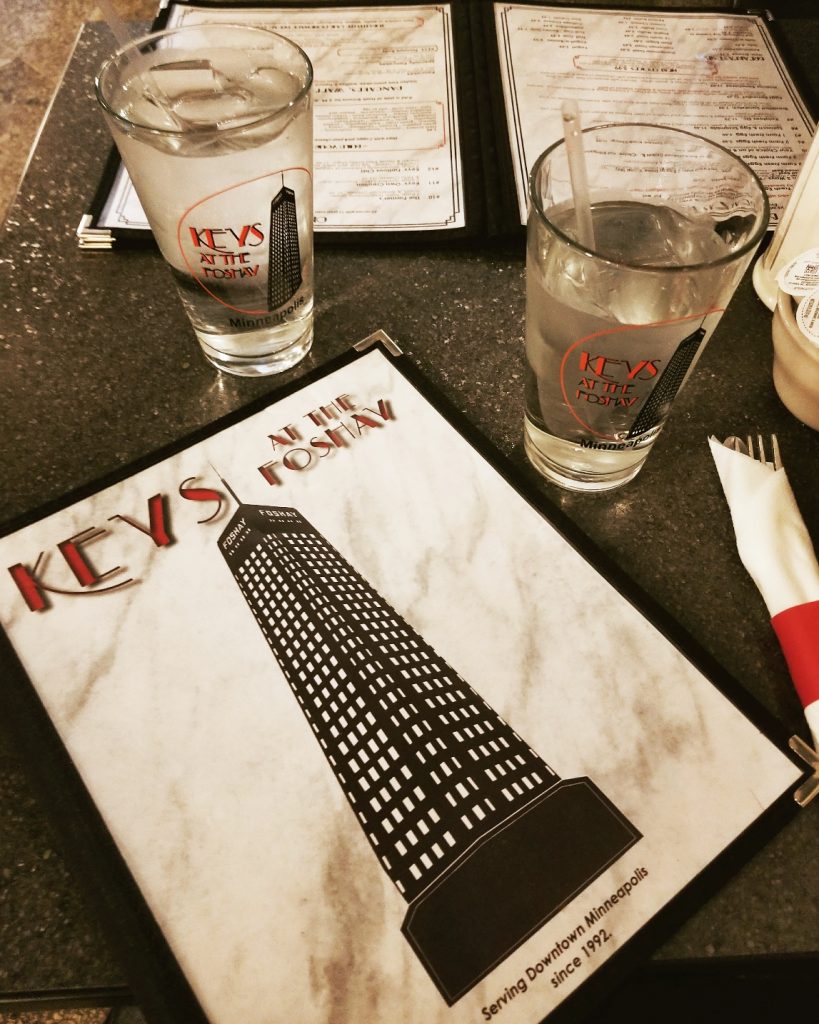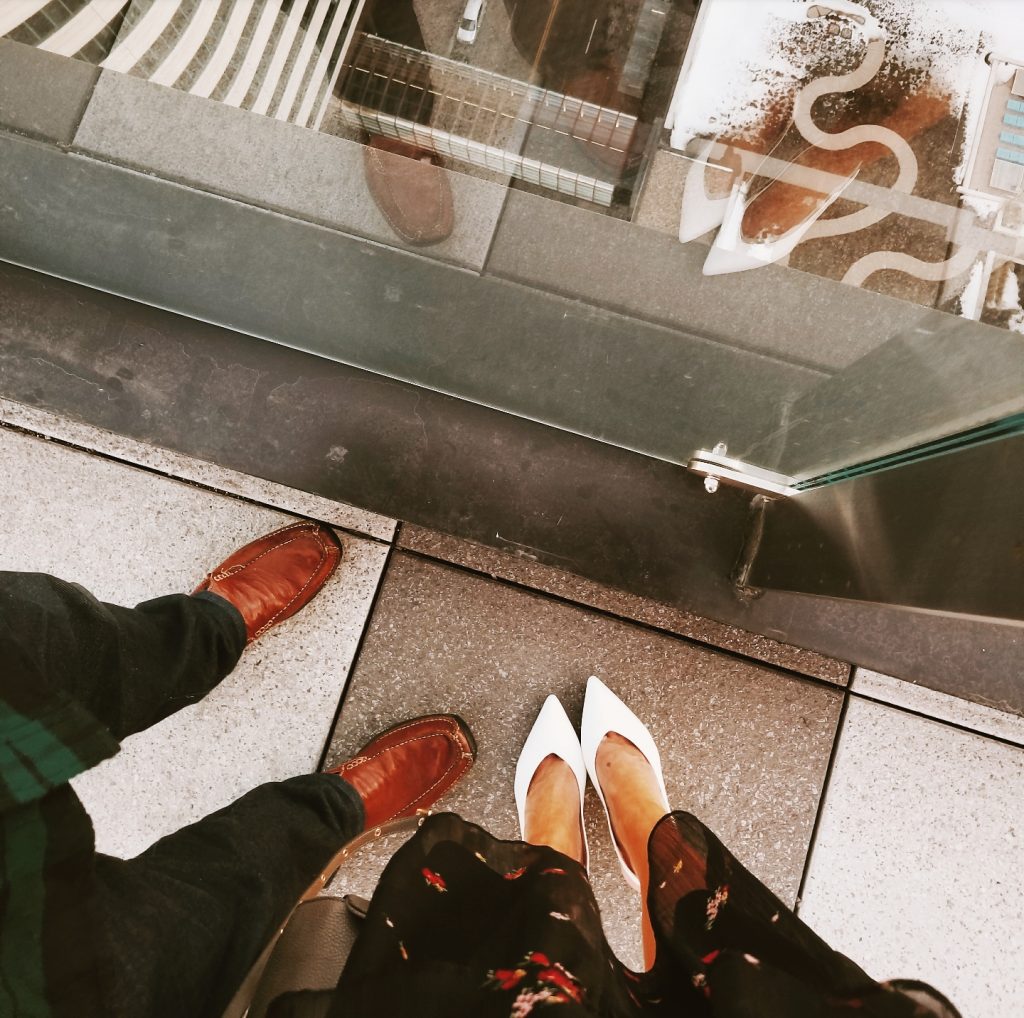 I love learning about Minneapolis especially since it is where my husband was born and raised. He knows so much history so early on Sunday morning we took one last walk around the patio, and he pointed out all the major bridges and waterways to me. There is so much to learn here and so much about this city I never knew. I loved that part of our day.
We then went for a big brunch at Keys at the Foshay. Seriously, one of Minneapolis brunch relics. They serve up everything you want on a breakfast menu, and fresh! We always enjoy the food here, and you need to bring your appetite because the portions are large and it is bustling with patrons on the weekends. But it never disappoints. The Farmers omelet is one of my go-to's every time.
This post in partnership with Stay Alfred