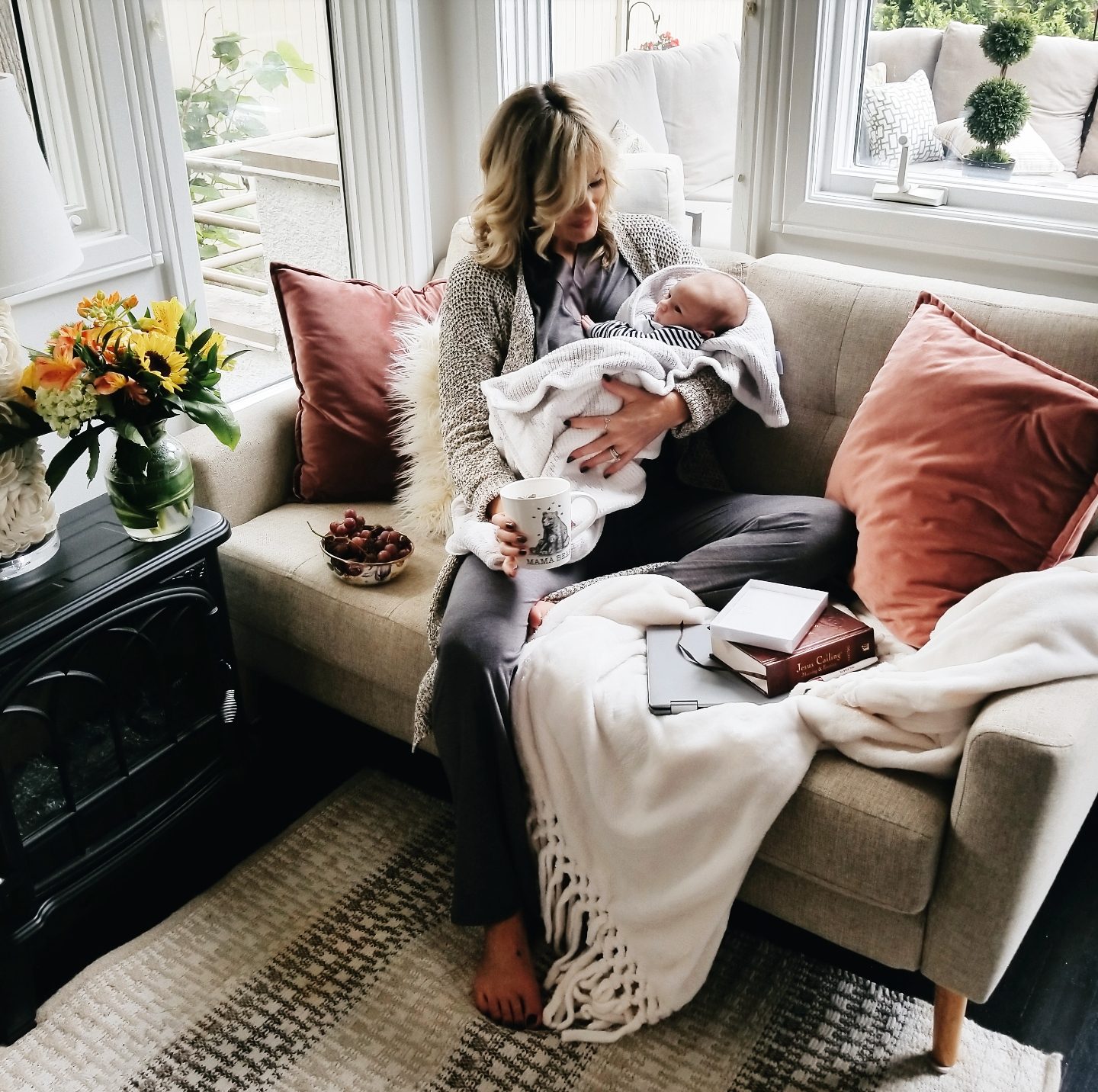 Do you have a favorite spot in your house? Maybe it is a go-to chair, couch, or room that feels like home? I find that our kitchen is the heart of our household. The place our friends cram while having snacks and wine, the place we have our best conversations, and more importantly where we relax.

Our kitchen is ironically quite cozy. Not a large oversized space made for entertaining, in fact, it is quite the opposite. With it's 1922, charm and character, we have made it work for us. We lack a breakfast nook and a proper table to dine, but we wouldn't trade it. We love this house. We love the memories, and we love its quirks.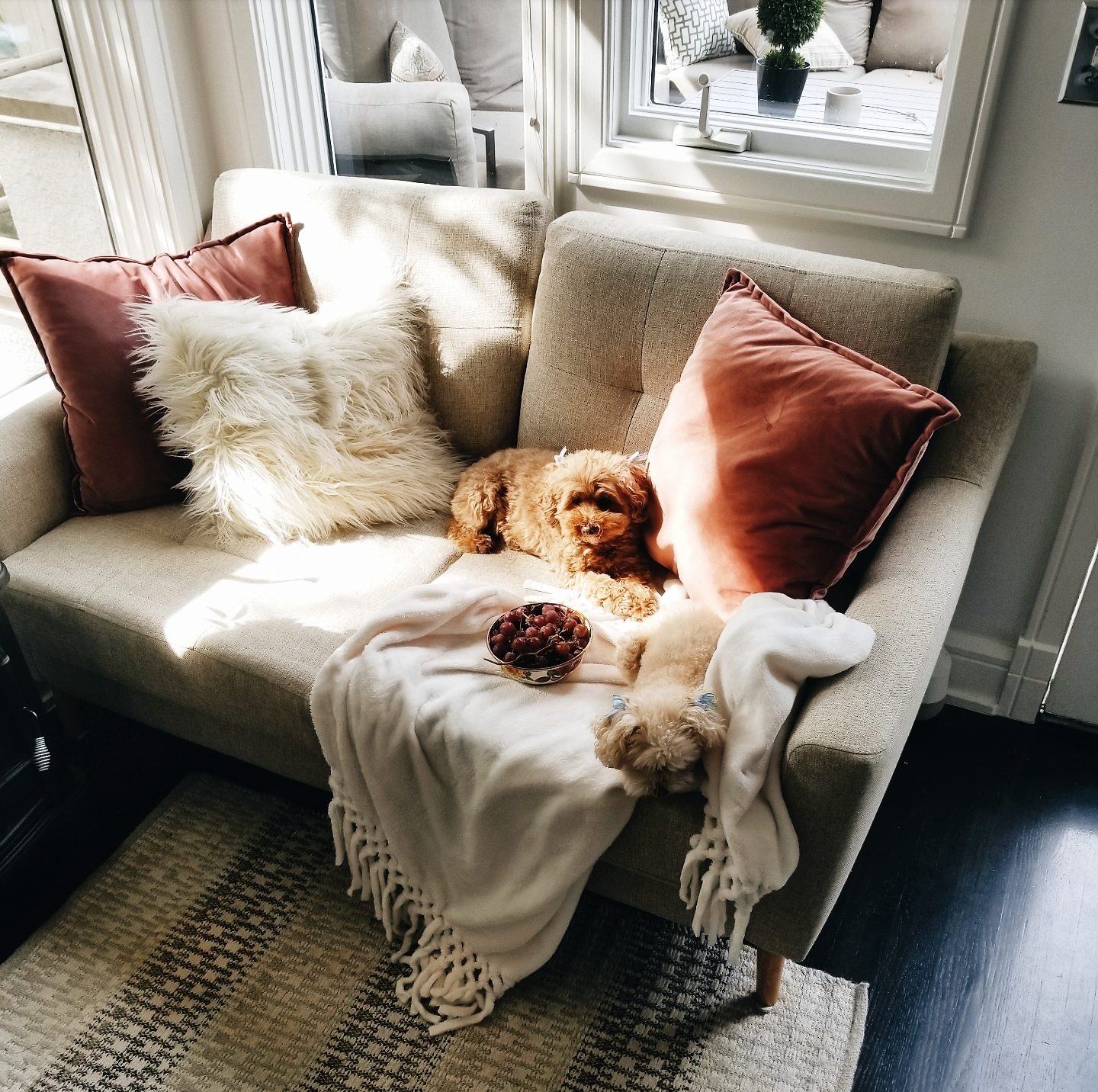 Small spaces are a thing now. A whole category on Pinterest and Instagram, it is kind of like small living, and I am here for all of it. I value nothing more than my weekend mornings in our cozy corner with all of my favorite things: our baby boy, my morning devotional, the poodles, and a warm cup of coffee.
Our Burrow Loveseat could not be a more perfectly made match for our lifestyle and our home. We spend so much time in this room so having a tiny space to sit and unwind is heaven. And a perfect spot for a peaceful morning snuggle.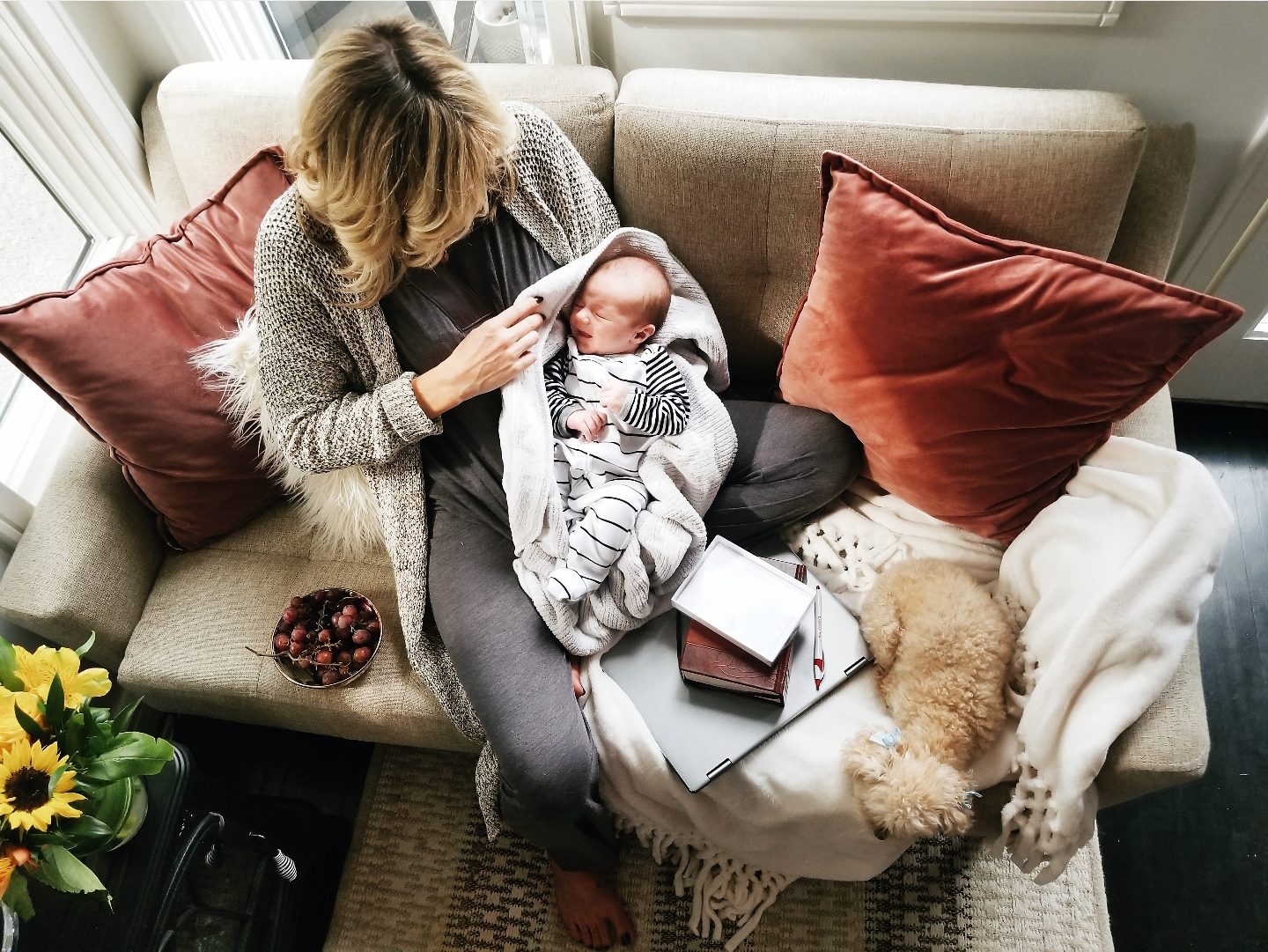 I can tell you since bringing our babe home; this couch has seen a lot of action! Baby Leo gets plenty of good use out of this area with lounging in his Dock-A-Tot to feedings. The poodles are big fans as well.
We had a couch that was of the same size in this spot prior, and I hated it. The support, fabric, and size have all been top of my priority list, all of which Burrow nailed on the head!. We went with the beige loveseat with light wood for the legs and low arms for the poodles to lounge! It fit's like a glove. The cushions are also reversible, so depending on your mood you have options! Lately, I am into options. I have debated on whether to add an ottoman, we will see!
Our couch is also stain resistant (no crying over spilled coffee or milk) and all made in the USA. It also has a hidden USB charger so I can charge when lounging, and that is a win for a busy mommy! We love this tiny space in our home. I love that colder temps are quickly approaching, and we will continue to live and enjoy this area! Stay tuned for more with this brand! We are big Burrow fans over here!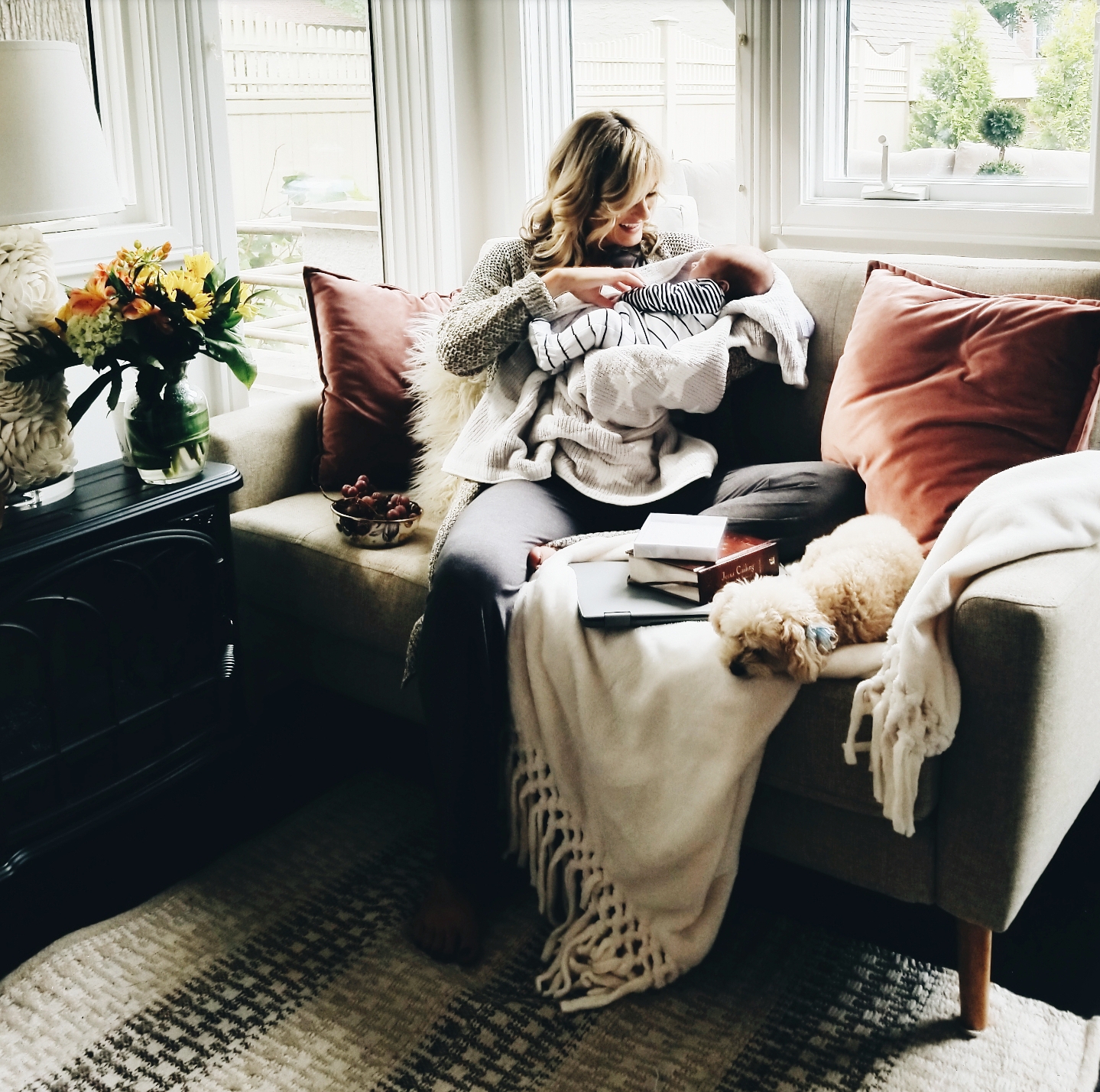 This post in collaboration with Burrow.