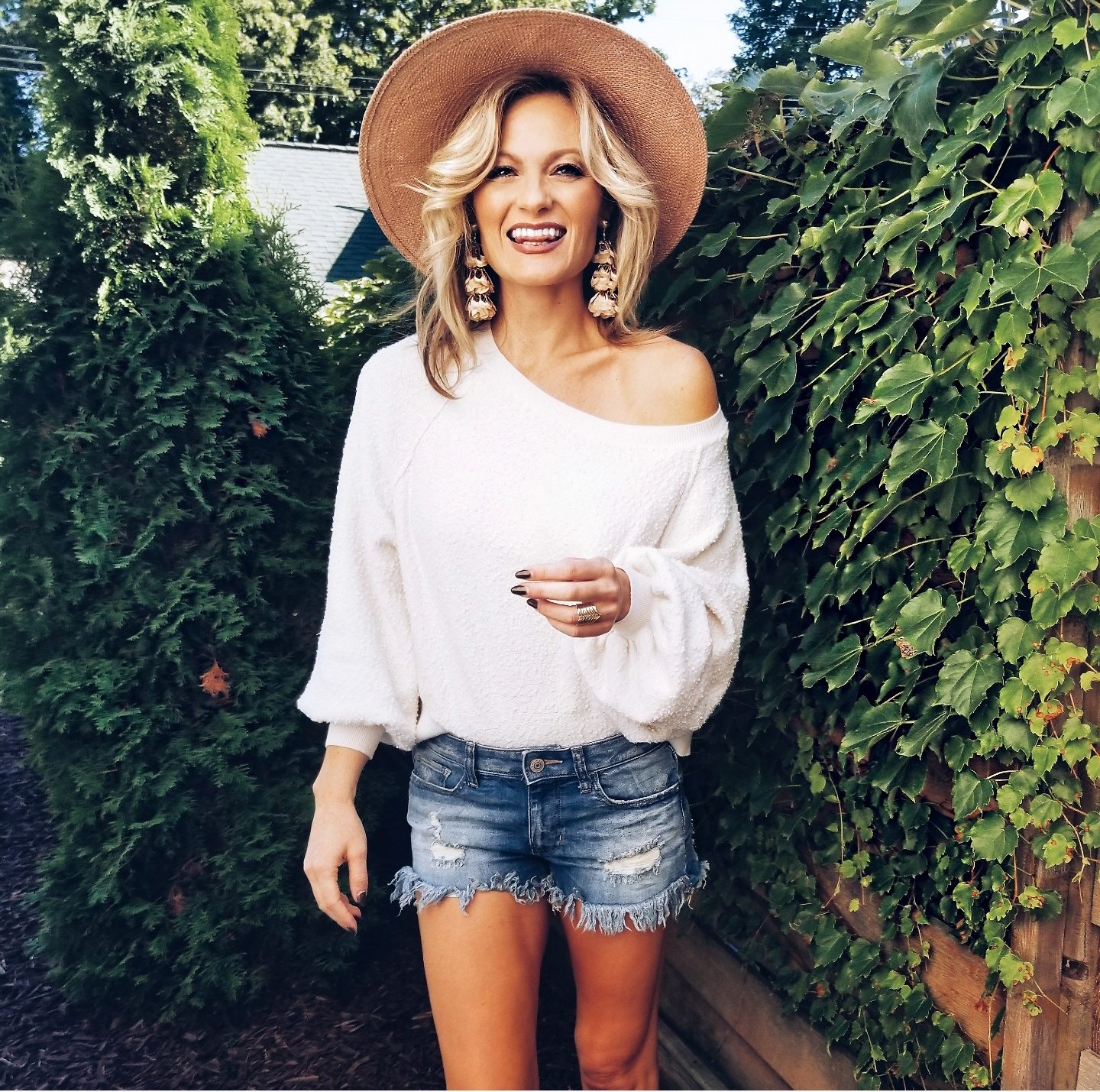 The sound of fall makes me happy. So does dressing for fall, fall colored foliage, booties, fireplaces, sweaters, earth tones, layering, pumpkins, football. Okay, but is it fall yet? Are you guys ready for the season to be here? Part of me wants to beg summer never to leave because this weather and these temps lately are a slice of Heaven! But don't you agree that there is this strange lag time from one season to the next where you feel stuck? The transition isn't at all smooth. Let the subsequent sweating in socks, booties, and a chunky knit commence. Ugh, isn't it just the worst!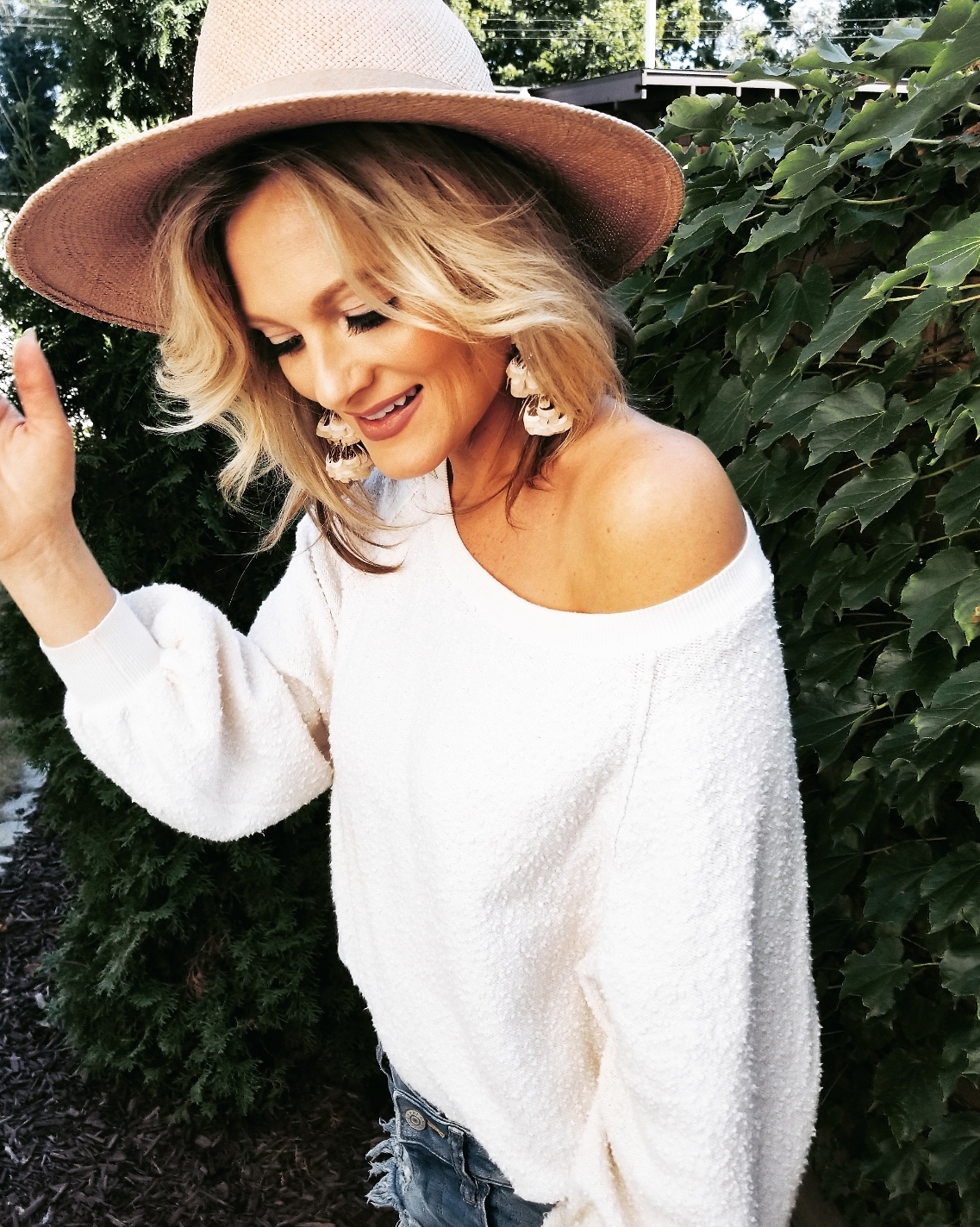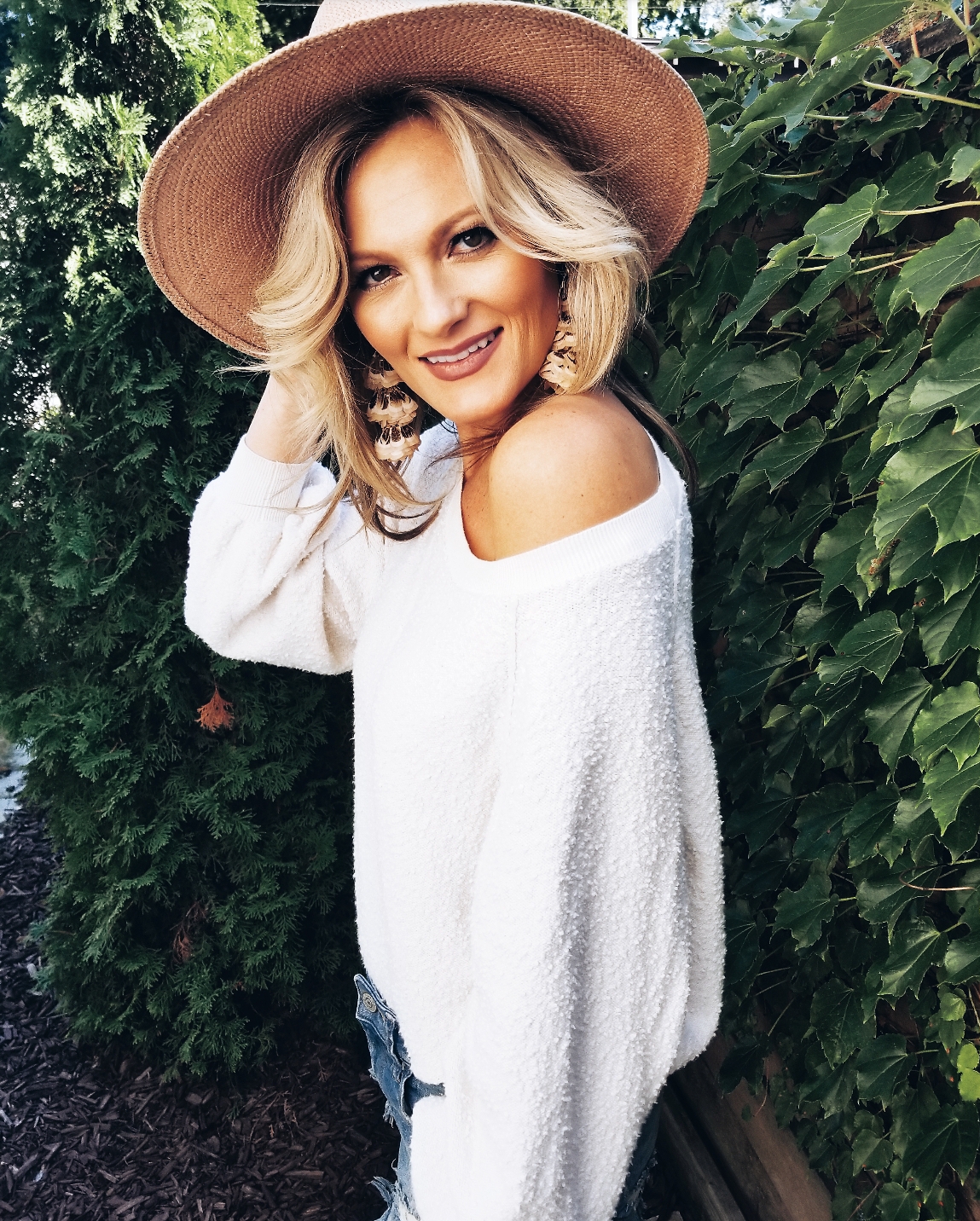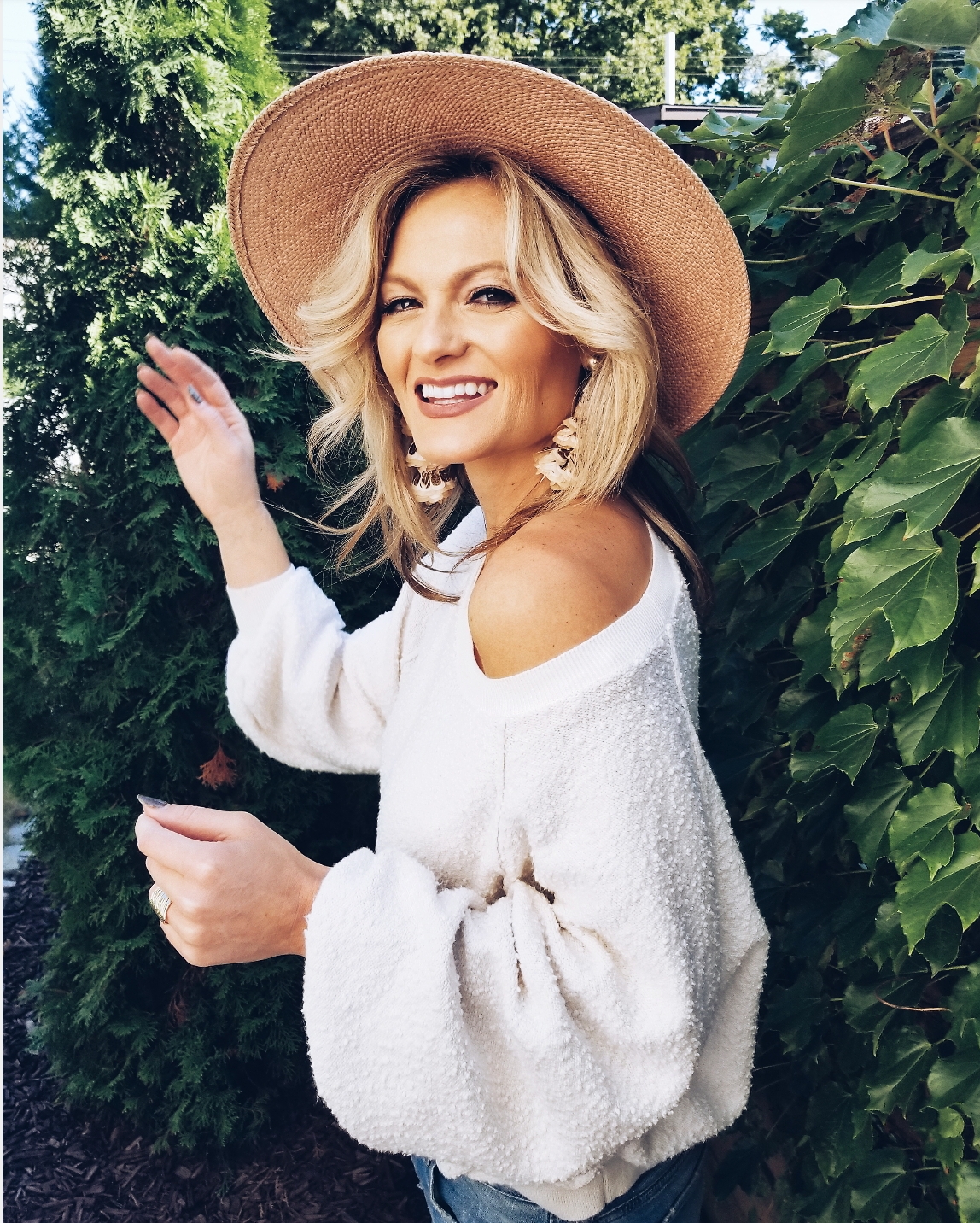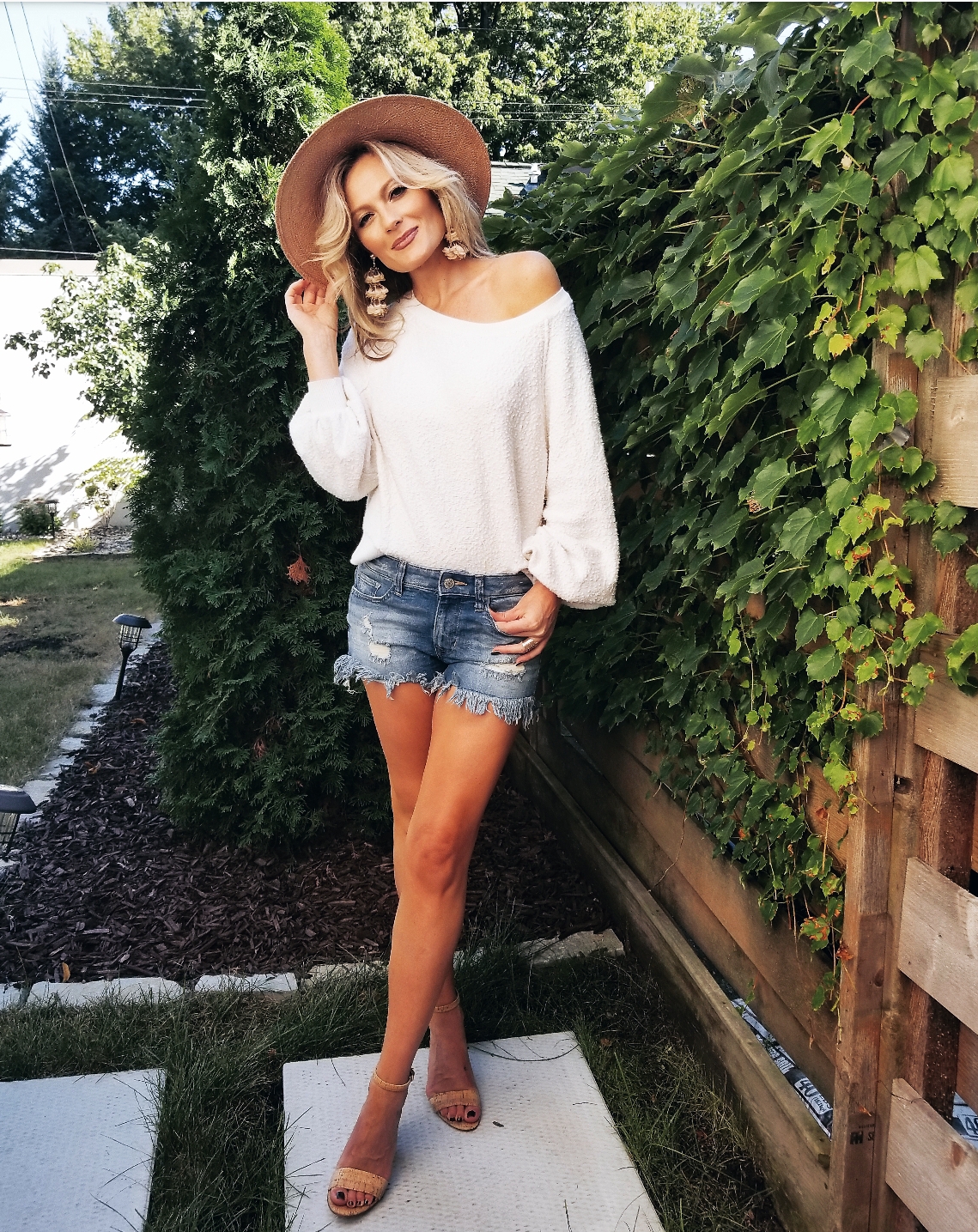 I can attest that after being pregnant and wishing a potato sack was appropriate not only as an everyday wardrobe staple but as a lifestyle blogger, I am all about showing up for this season. A big yes to all of the fall things. Of course, it will mostly include milk stains, but not even that is going to ruin my vibe. Let the awkward transition and sweating begin!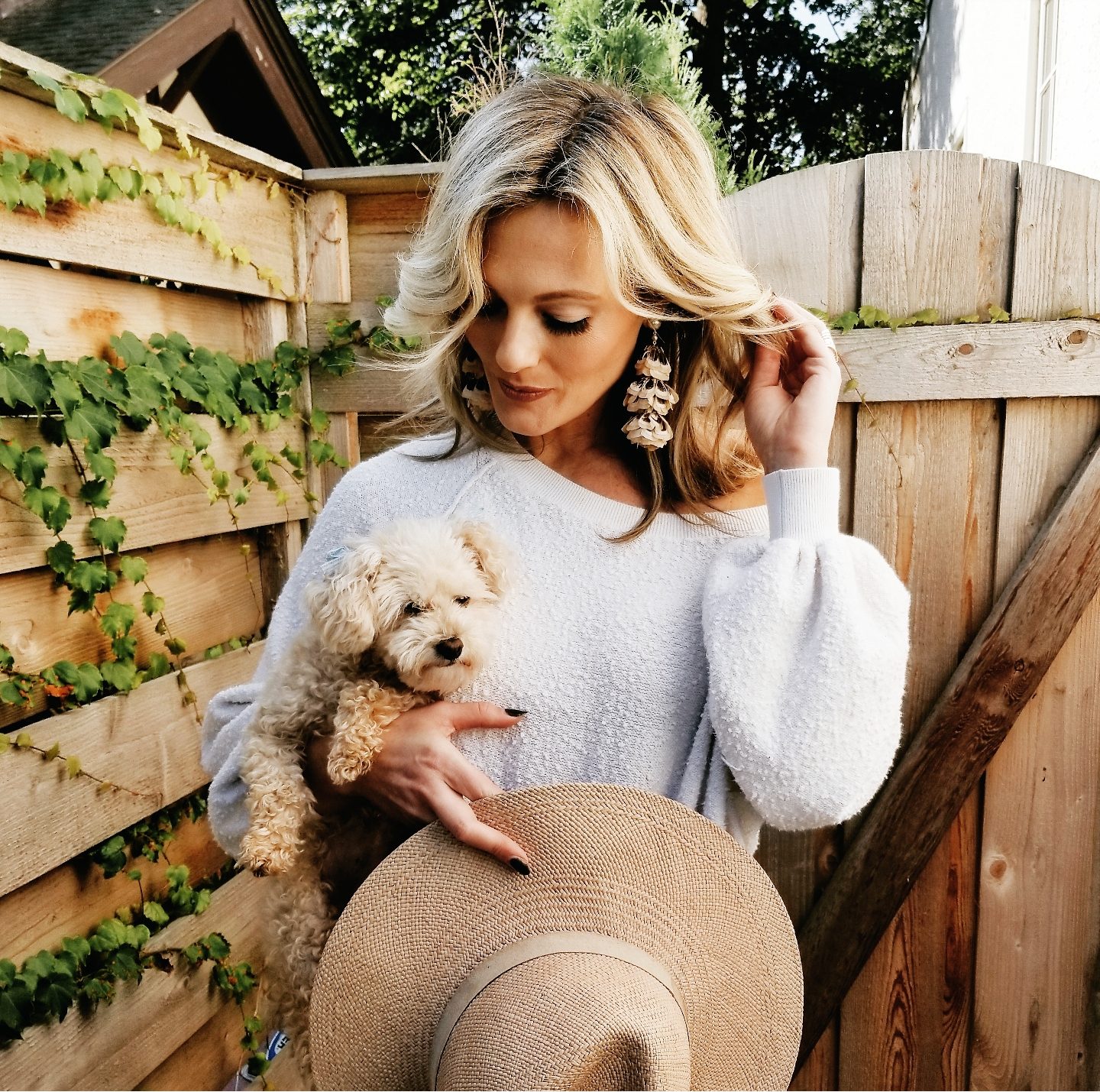 When it comes to accessorizing for fall, I am all for keeping it simple. Kendra Scott has been a long time favorite of mine, and if you are from the South or grew up near Austin as I did, you know this brand is a Texas tradition! I love the longevity of each piece, the mixing of elements, and this is hands down, the most giftable jewelry brand ever.
If you are getting married in autumn, check out the new fall collection because it is drop dead gorgeous and perfect for your bridesmaids! Delicate necklaces and earrings that would be stunning layered on a bride. Like this Lariat or my beautiful feather earrings pictured above!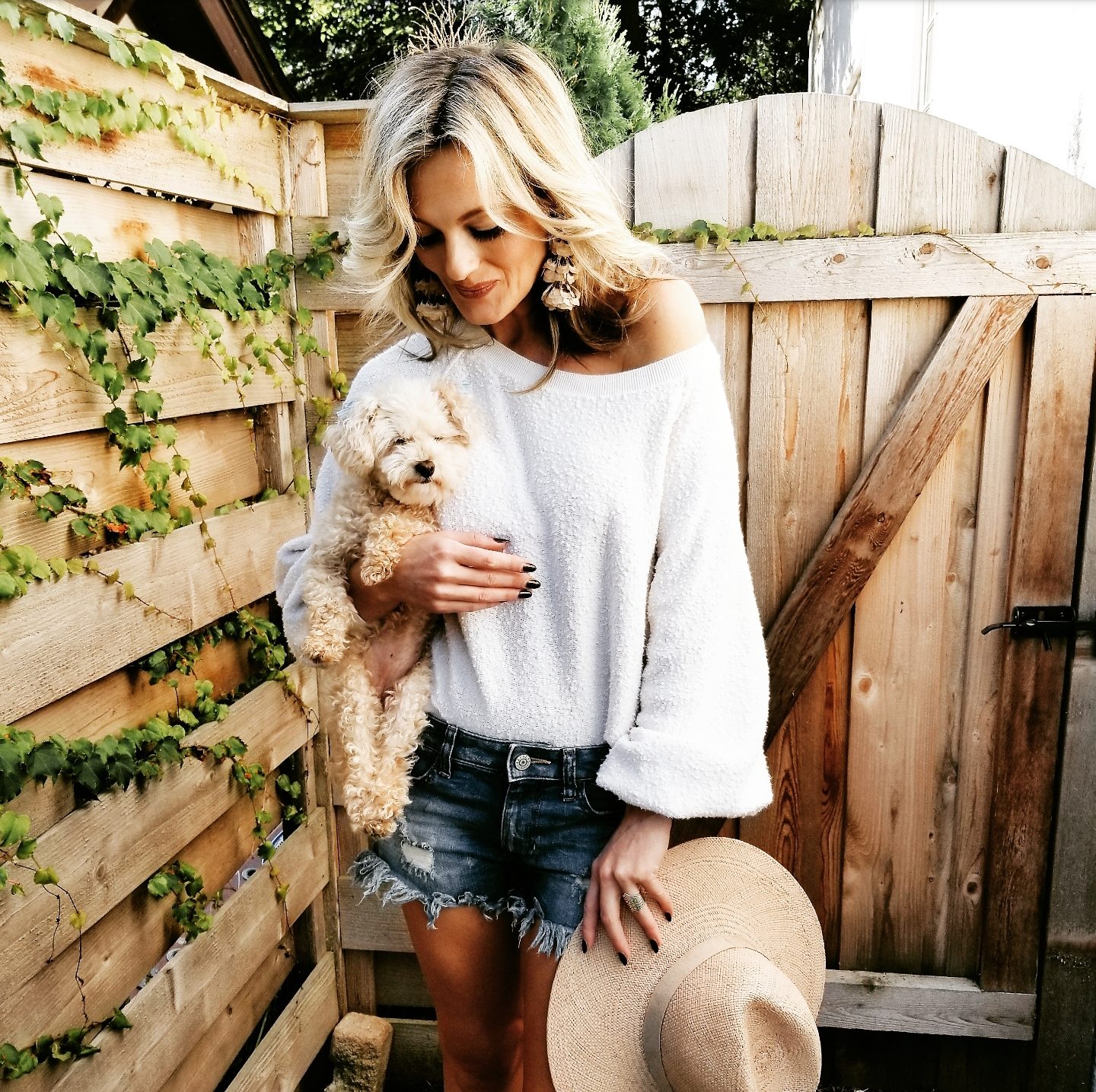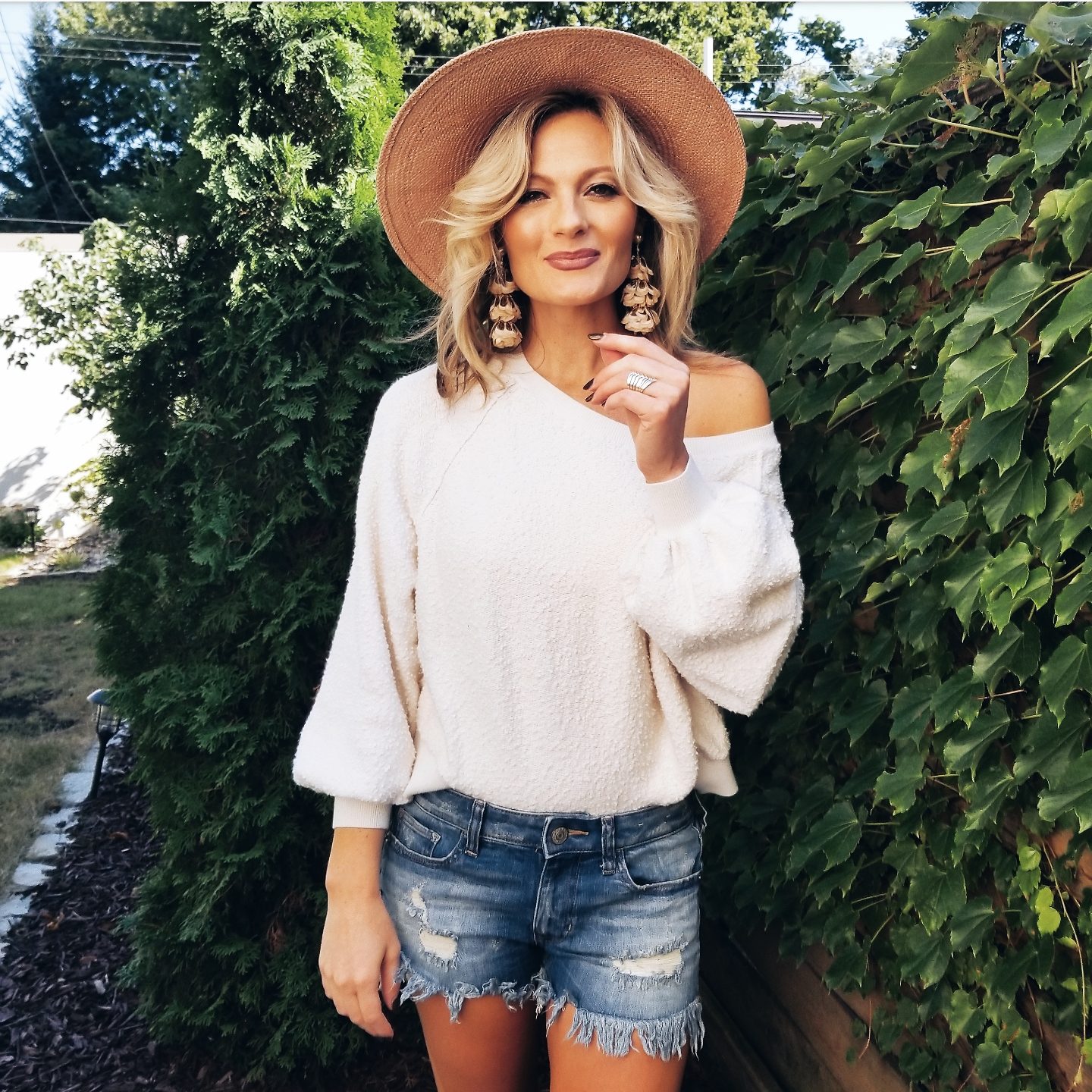 It felt fabulous to slip on my old denim and heels again. Adding something special like these feather earrings made my day and spiced up my wardrobe! The fall collection is a significant return to the natural gemstones, earthiness in color and texture, with dusted glass and unique additions like a stunning lucite earring!  Also, how much do you love this beautiful cocktail ring? It can be worn either direction and goes perfectly with silver and gold! All of the pieces are easily worn everyday or for a special occasion. Layered or left alone there are so many great pieces to add to your collection. If you don't have one go ahead and start!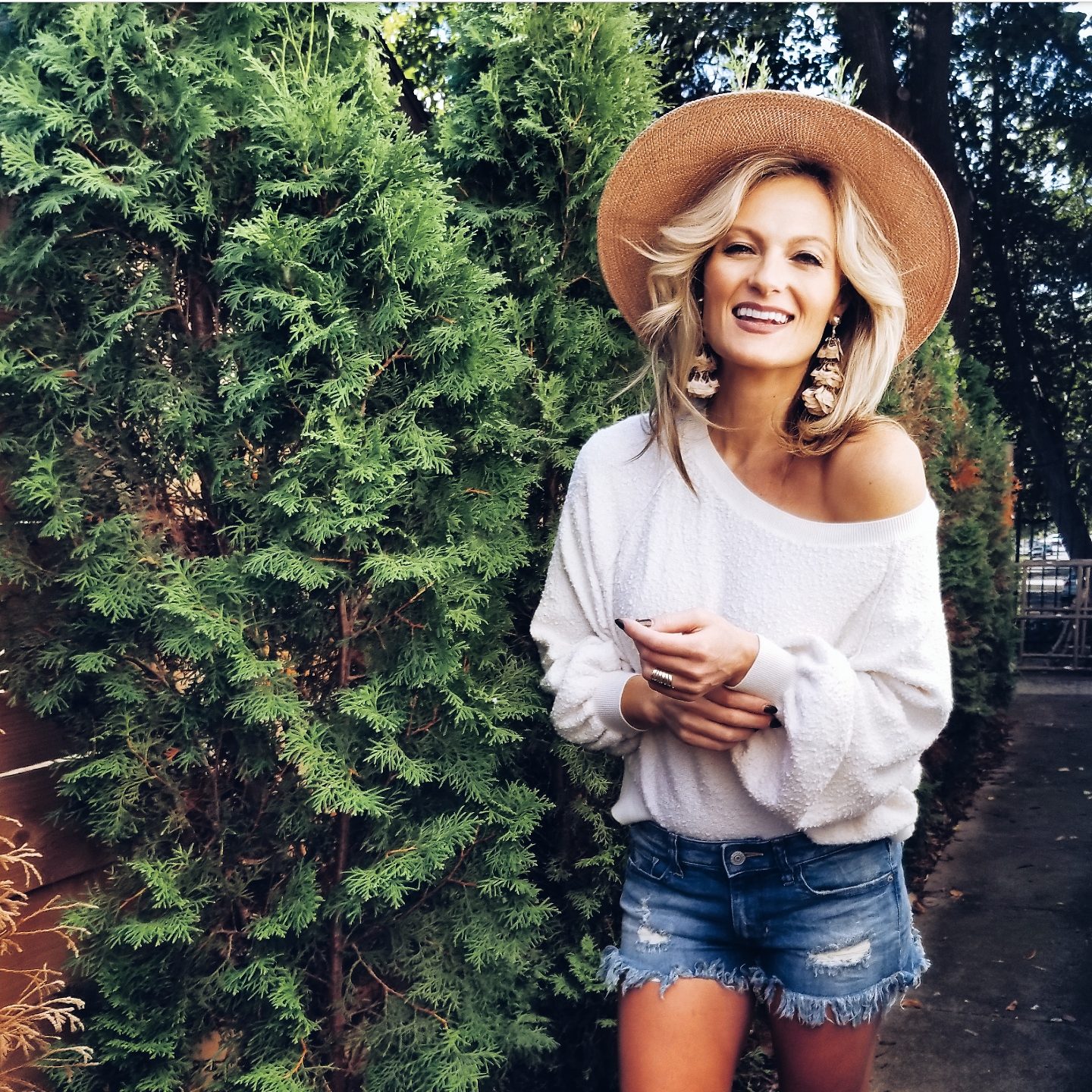 EARRINGS // RING // SWEATER // SHORTS // HAT // HEELS

This post sponsored by Kendra Scott