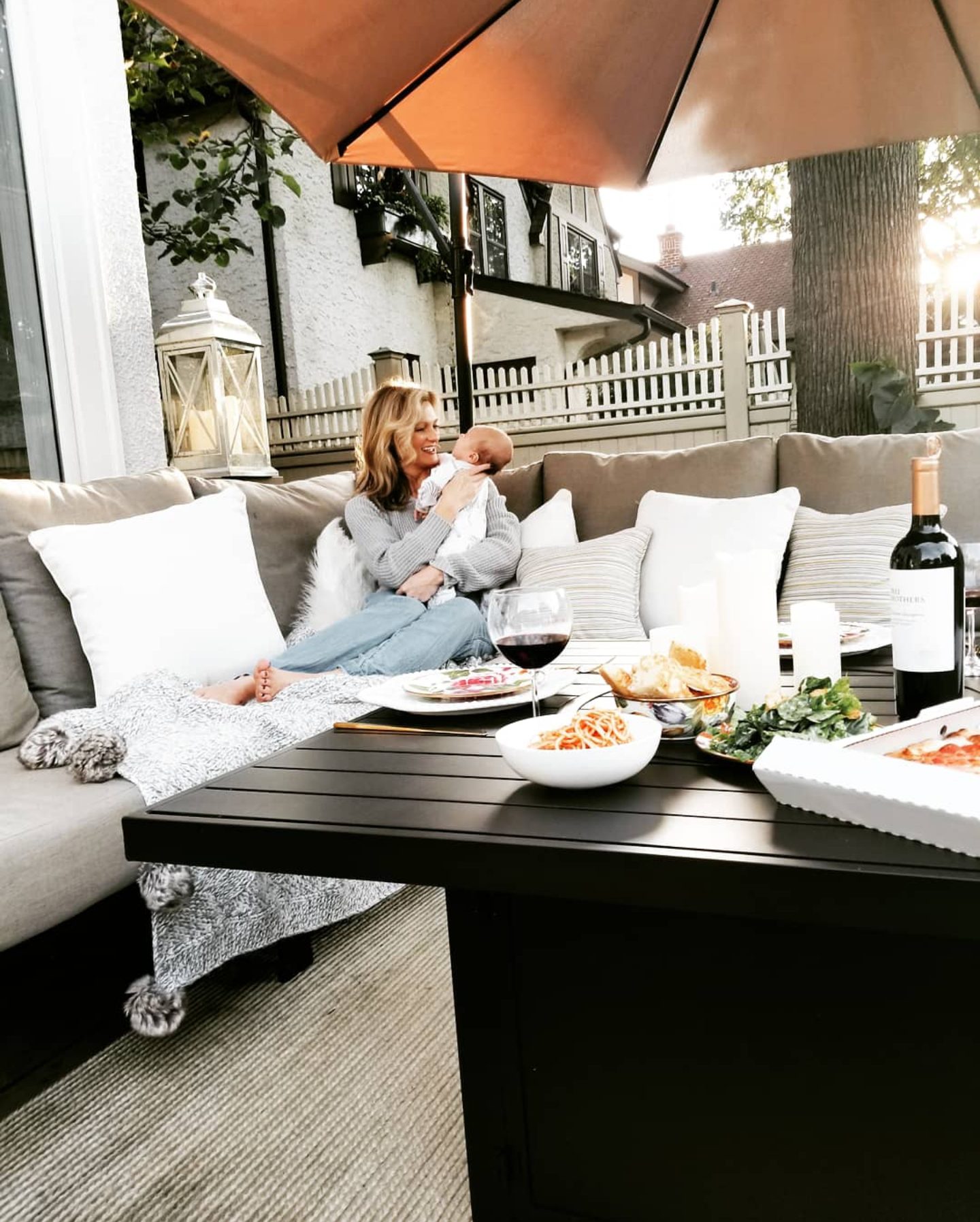 You already know how in love I am with our new patio set up this season! After four full months of loving and living with our Yardbird Outdoor patio furniture, the love has only grown! Now that we are starting to watch the leaves slowly fall and cooler temperatures have begun to grace the weather forecast, a fire table makes our space feel complete!
If you are as into the cooler weather as I am, then spending time outdoors is top of mind. We soak up as much of being in the great outdoors as Minnesota will allow. Lately, time feels like it is zooming by faster than ever. I swear it was just summer!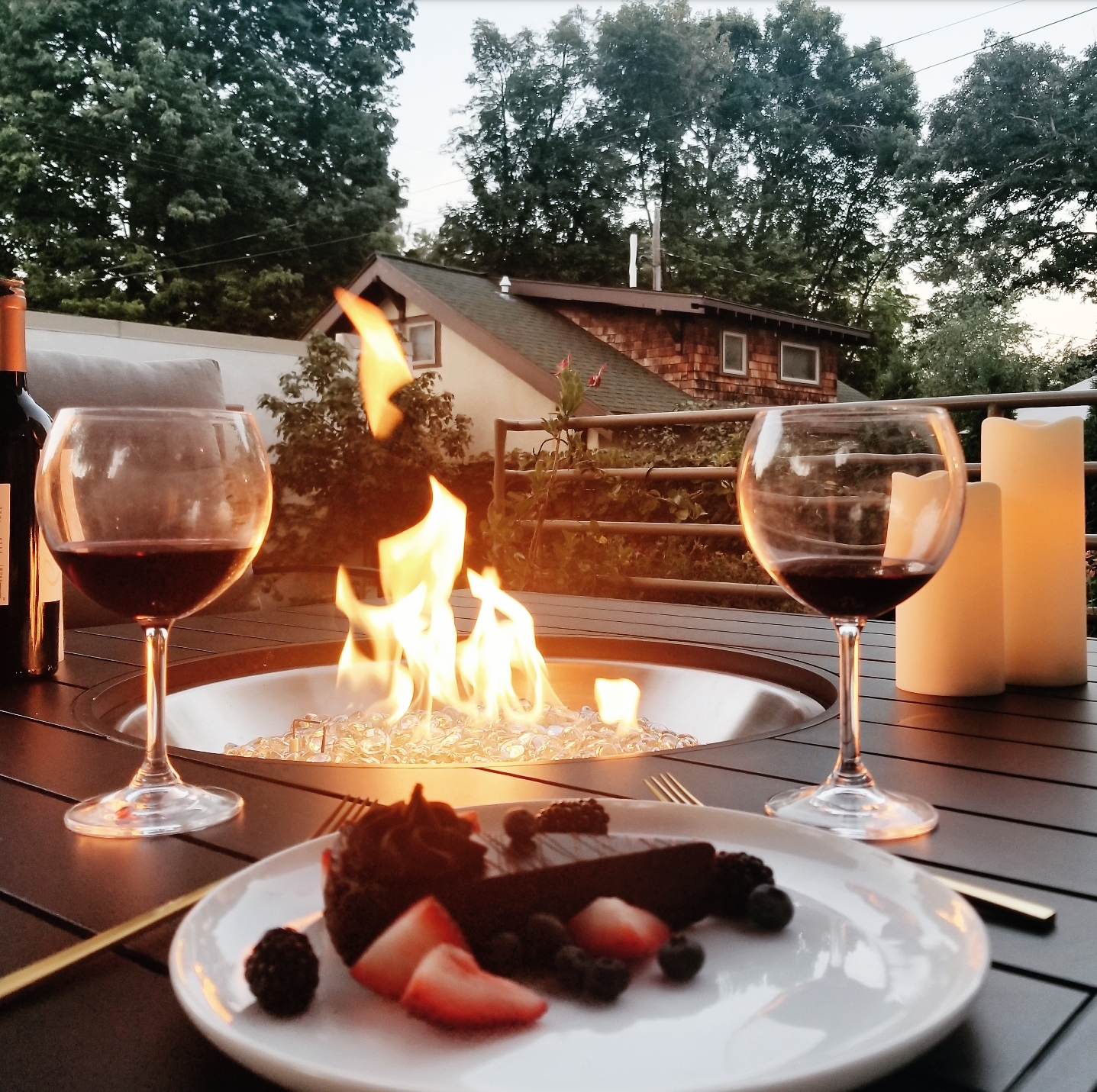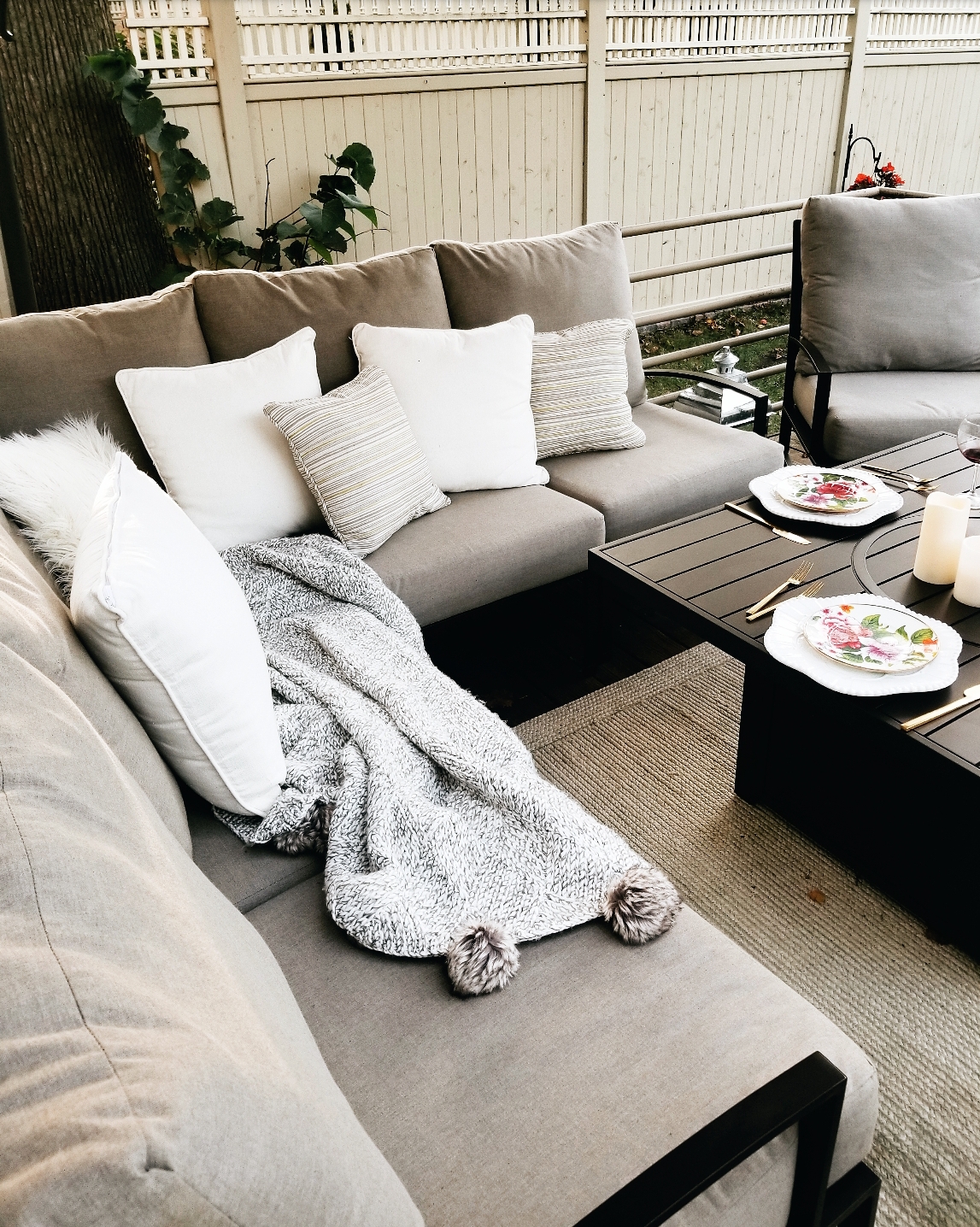 Partnering with brands that I firmly believe in and feel are of your interest is my top priority. I have said this over and over, but I will not promote something if it does not live up to my standards. I am all about quality, but I also love a good deal. What sold me on this company was the commitment to making a difference on the planet, the quality, and their competitive pricing. I would put their furniture and fire tables up against all the top brands, but theirs are about half the price.
The timing of all of this could not have been better. I was already on the hunt for a new patio set, and with a new baby adding to the growing expenses (wow kids are priceless), I was bound and determined to find a deal. Fire tables are not cheap my friends.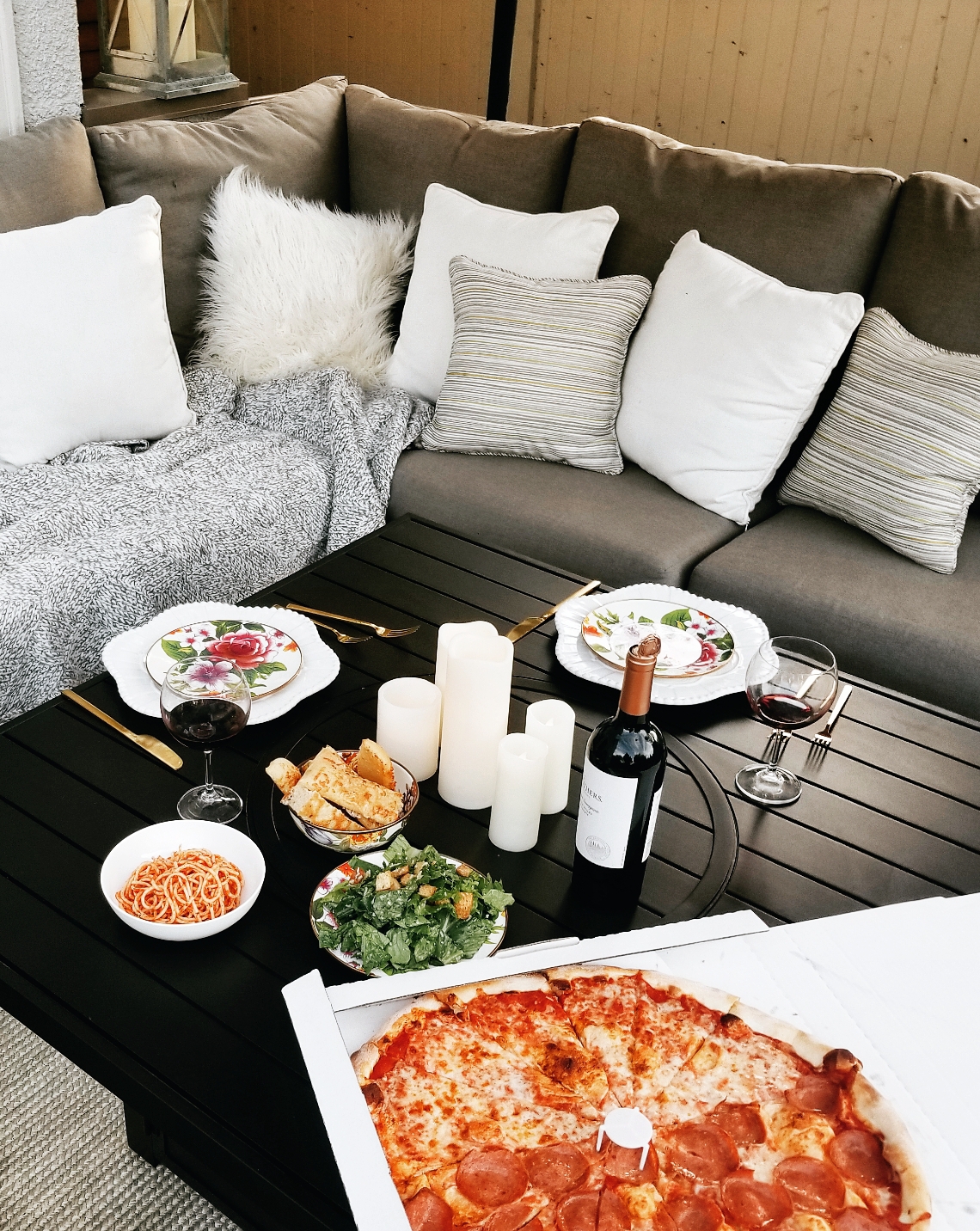 Considering how much time we spend outside with friends and family we have already put the miles on this table, and it is worth every penny! I am most looking forward to a good marshmallow roast here! A pizza and wine by the fire are an ideal way to spend an evening, no matter the season!
I can't wait until Leo is a wee bit older also to enjoy spending time outside cozy by the fire.  Our table puts out the heat and everyone who has experienced its flame has been quite impressed by the warmth! Not to mention it is quite attractive! I also love the size for dinners right here. The height makes eating and entertaining so enjoyable.
The exciting part and what I cannot wait to tell you, we are giving one lucky follower a fire table of their very own! We will have matching tables, how fun is that? All the fiery details found by clicking HERE. And you can use code CHAMPAGNE for $100 off any purchase $1500 or more at Yardbird.com or in store until November 1, 2018.