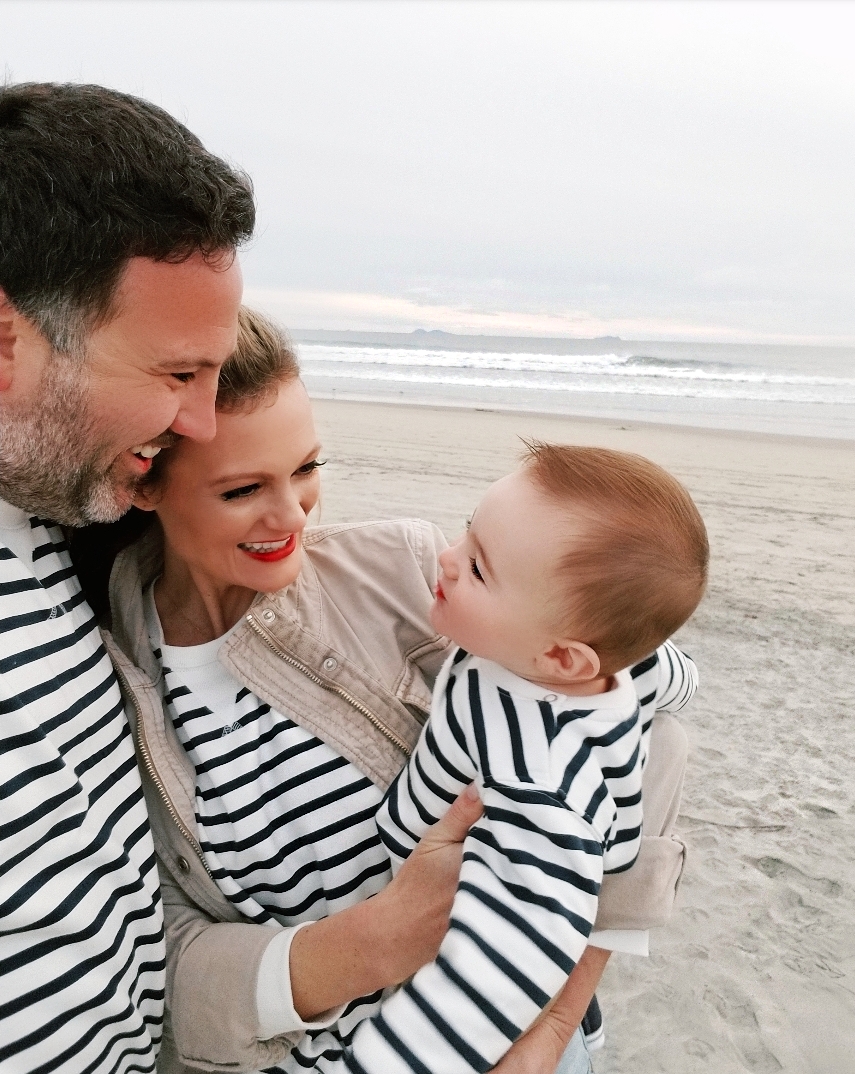 Let me start by saying this trip was a last minute decision made by the two of us to escape the never-ending season that is winter in Minnesota. Everyone I believe, even the most snow loving of folks is over the cold and wet. I happen to be one of those people and this little escape to the Sunshine state was just what our family of three needed.
This trip was one of the first vacations since starting the blog that I decided to relax. I made time to enjoy.  Enjoy the small moments, soak in the time with the people I love, and I did something I never do, zero work. Honestly, it was the worlds best feeling. To be present with Leo and John and let my mind and body rest. I did not want to leave. I cannot wait to get back.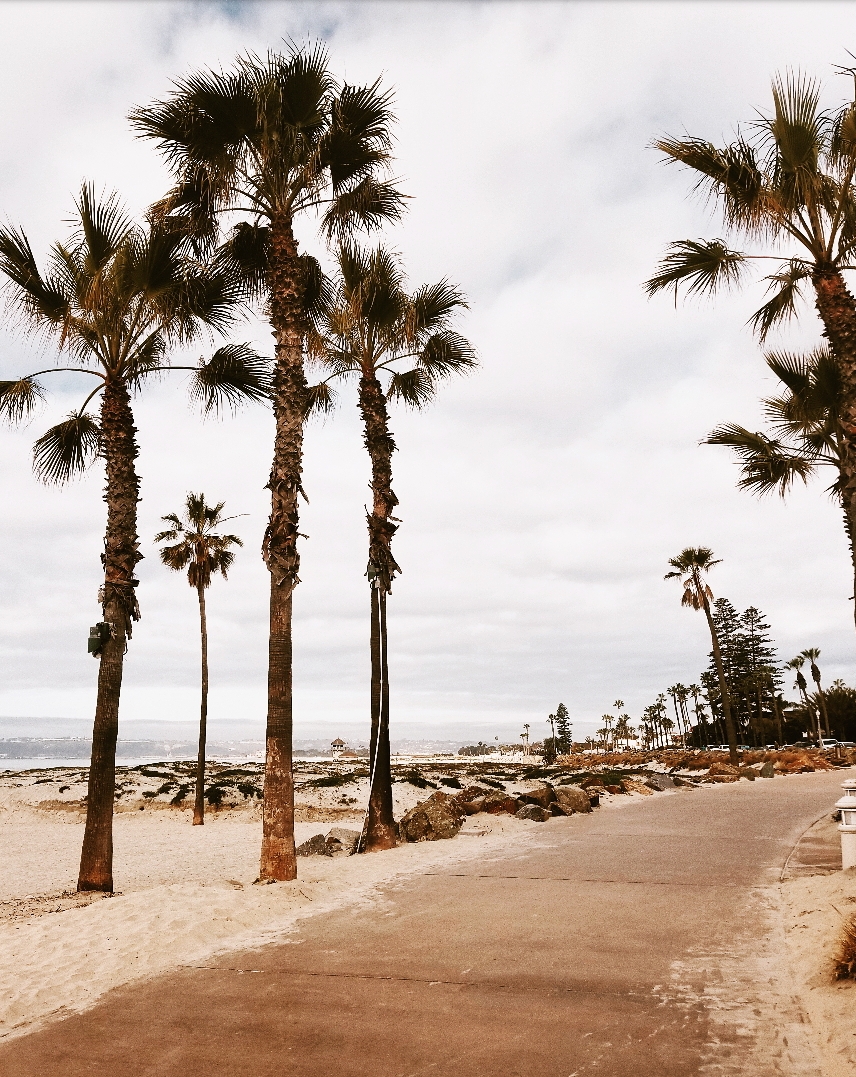 To say we have been longing to get back in the sky and touch the sand is an understatement. We traveled quite a bit while we were pregnant and the last trip we took was to Texas for our baby showers in June, and then Leo arrived in July, and it took us until October before we traveled again. First taking Leo to Texas, then to Mexico and now California.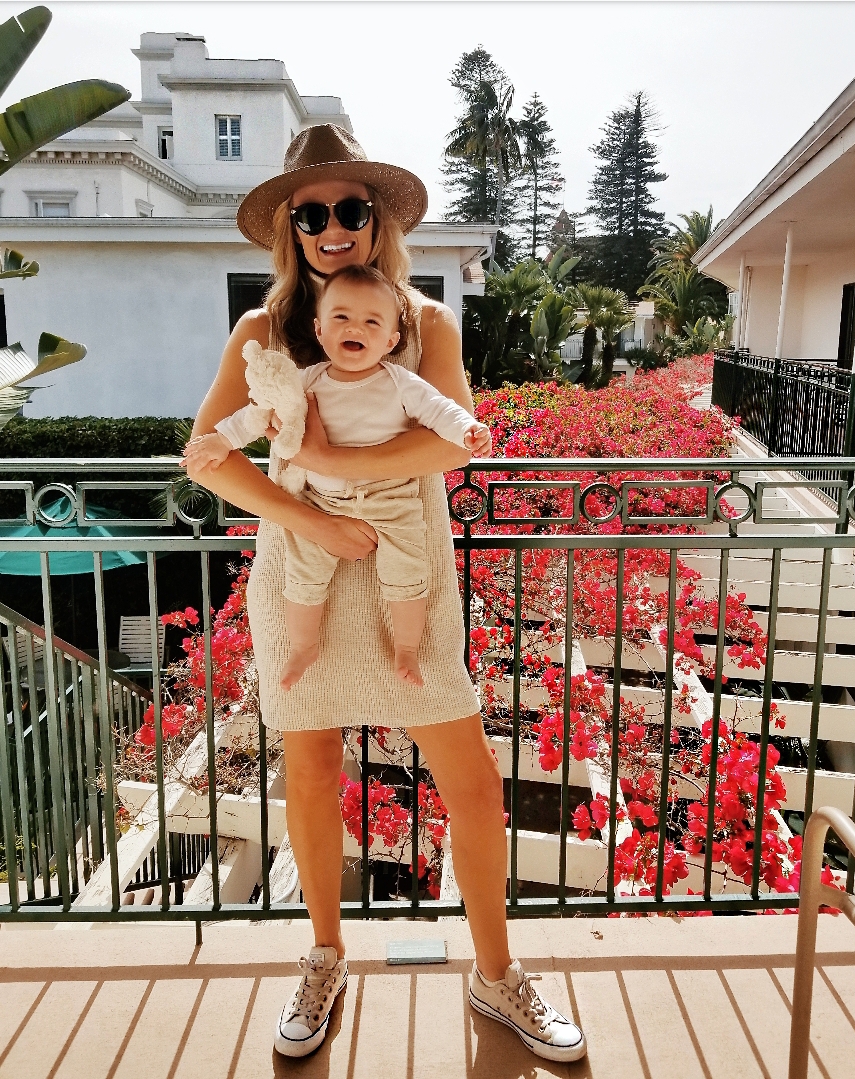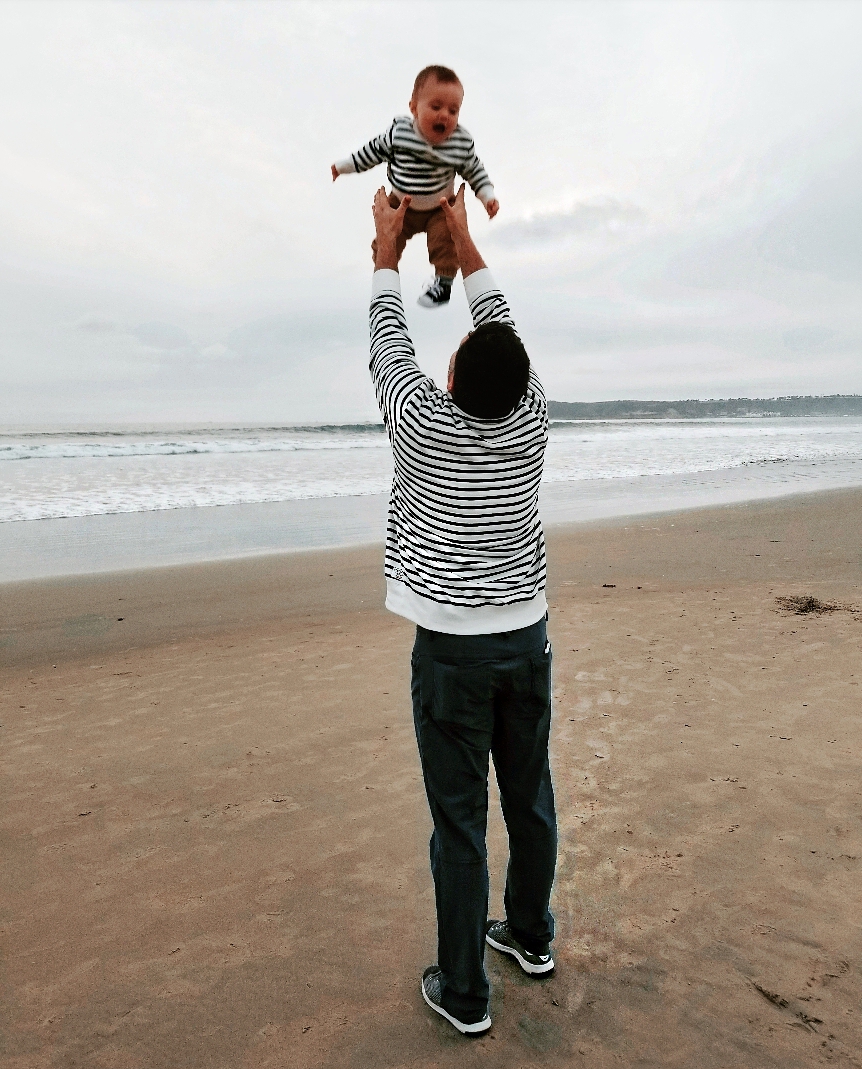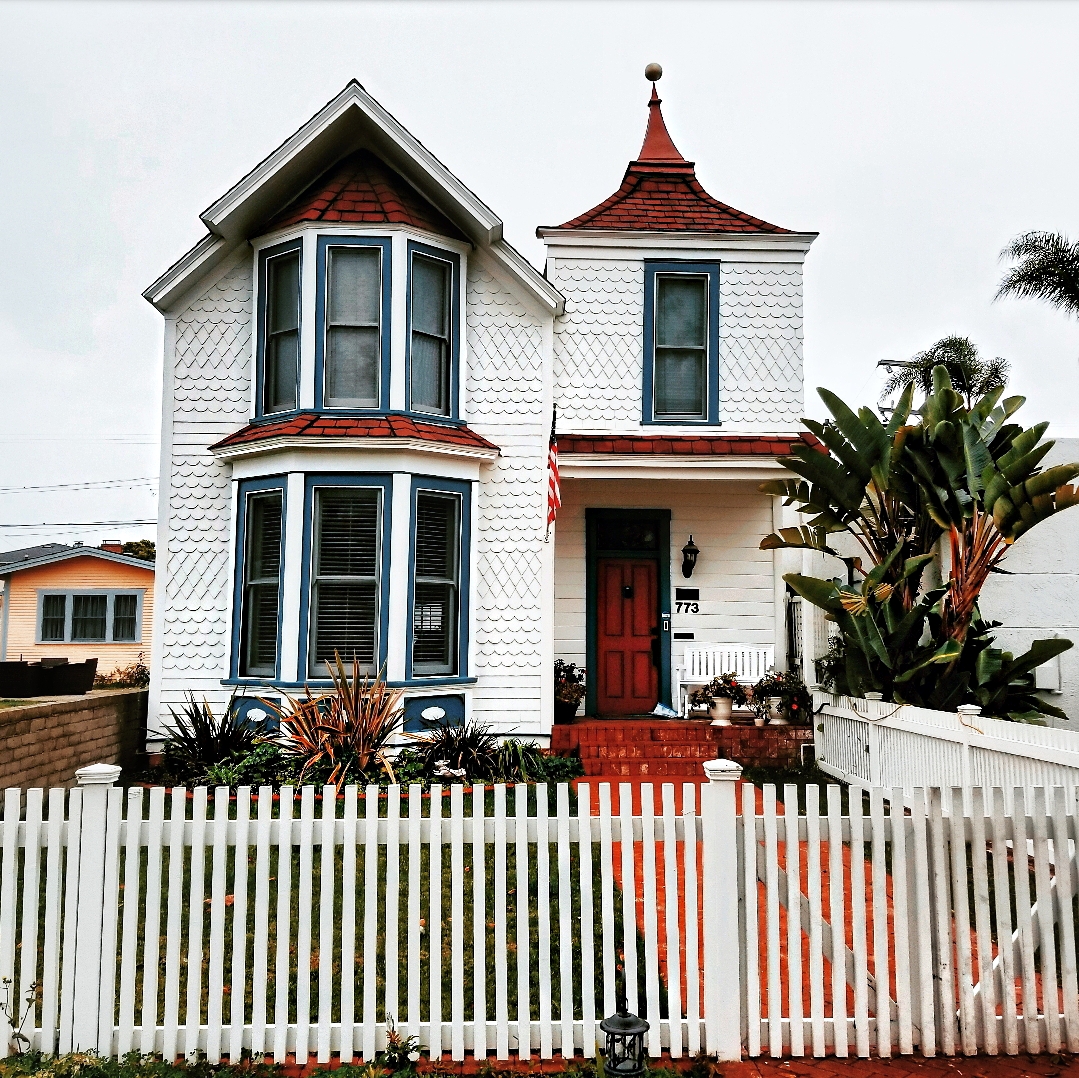 This trip felt extra special because it was the first one just the three of us. Also, San Diego happens to be where we were married, and we made a special trip to see the hotel, and it was a trip! Standing in the aisle with Leo and thinking back to all the people who have loved us so hard through our marriage and now through becoming parents is unreal. Like go ahead and unleash the emotions on our walk down memory lane! I cried multiple times feeling so much joy being on this trip. Winter has been challenging so any excuse to see the sun is excellent by me!
Coronado is so easy especially if you have a little one in tow. A super family friendly island with plenty of restaurants, beaches, and shops. We spent most of the day walking around with Leo in the stroller or baby Bjorn. It was beautiful to get out and stretch our legs after being stuck indoors.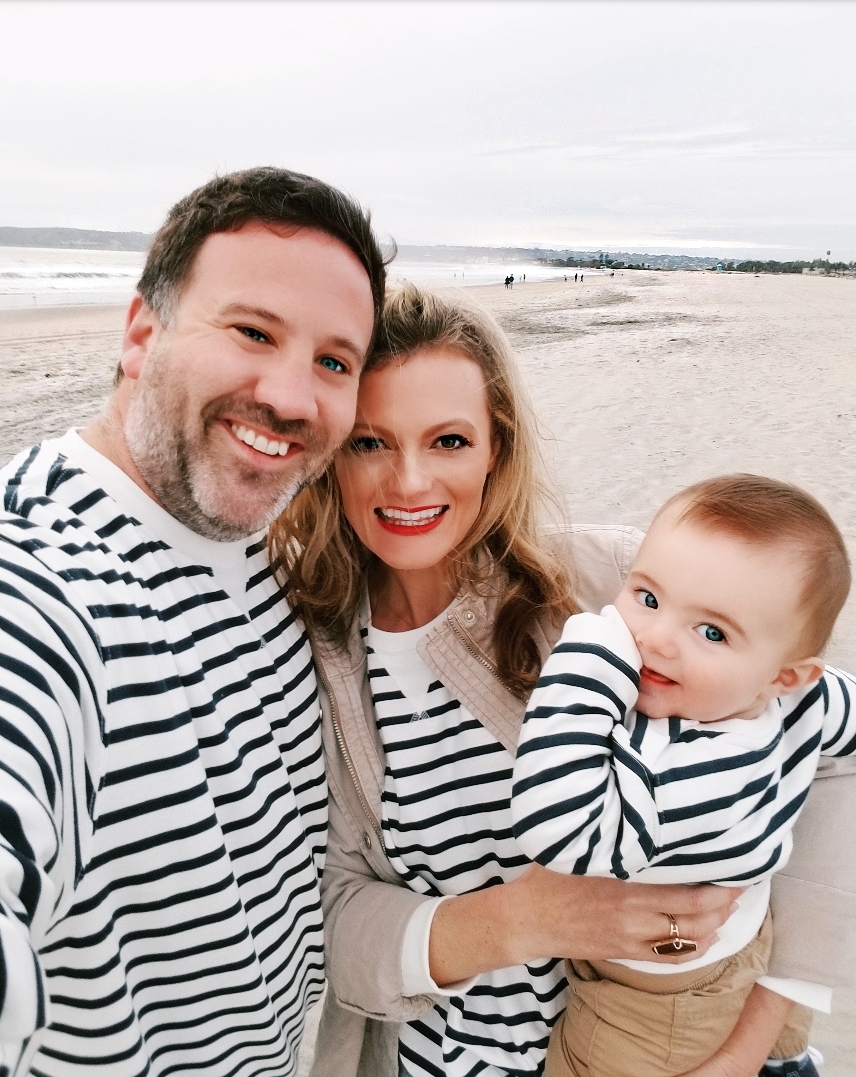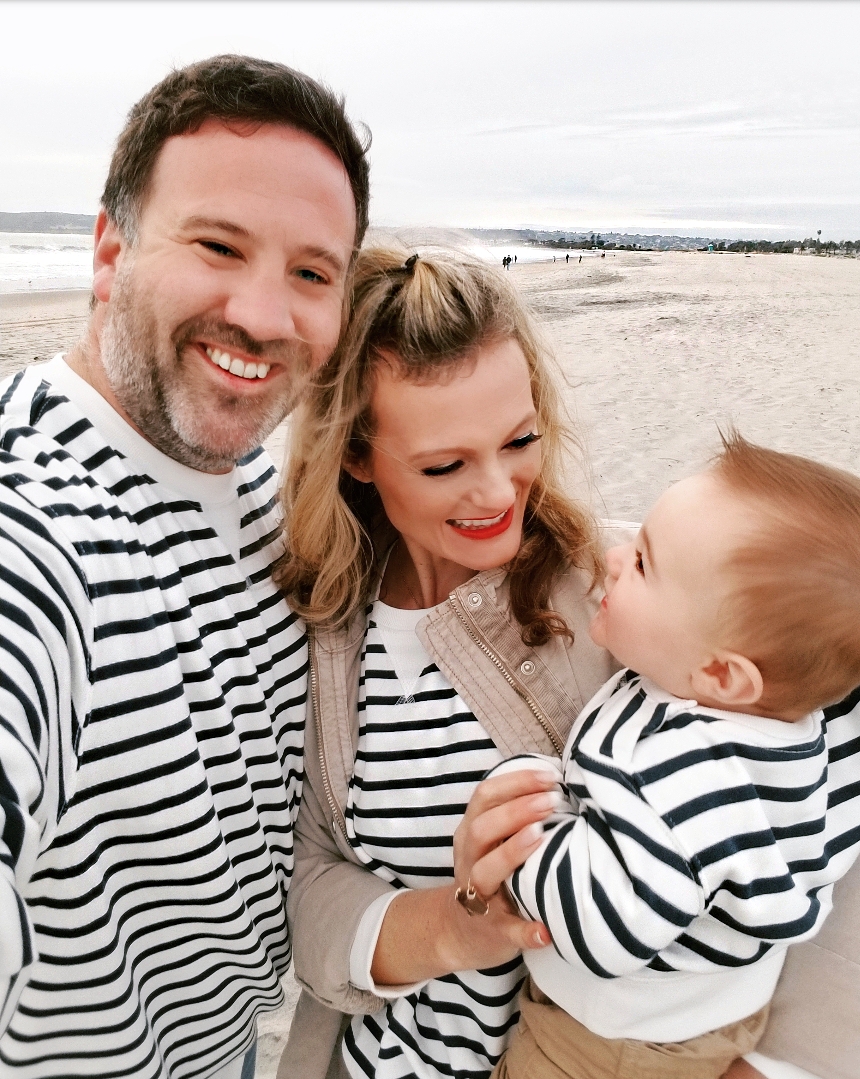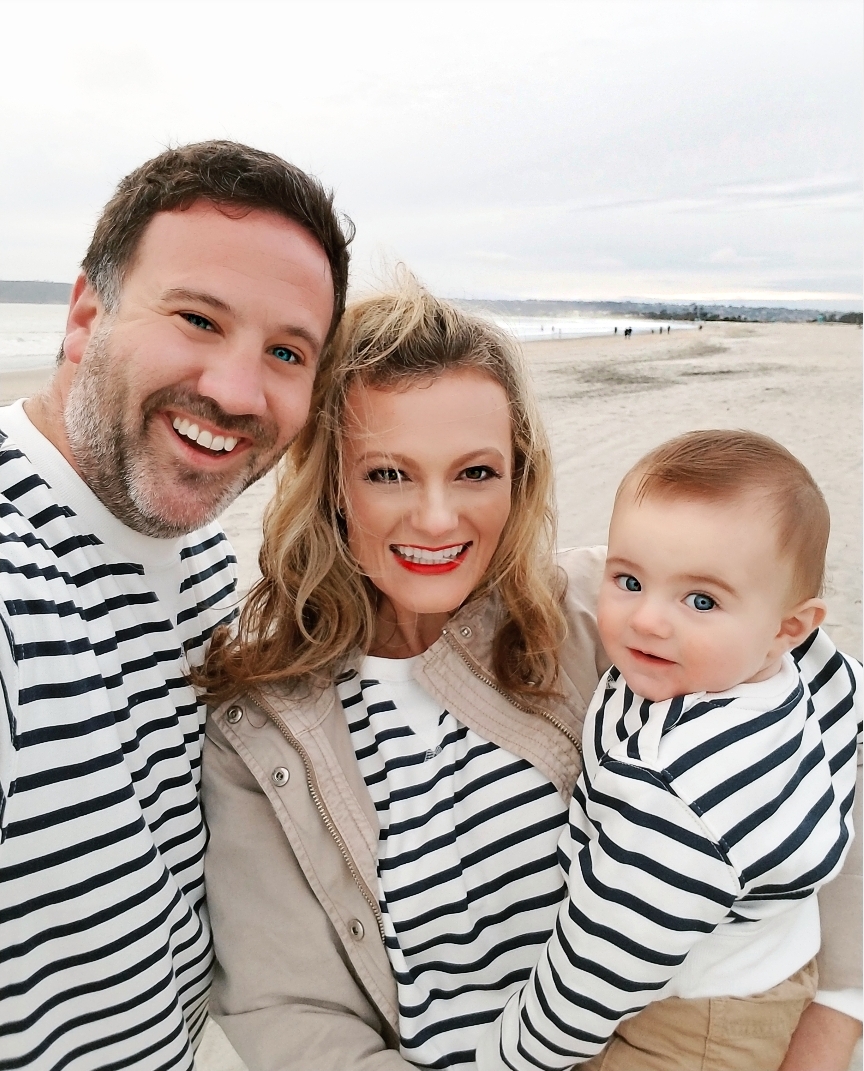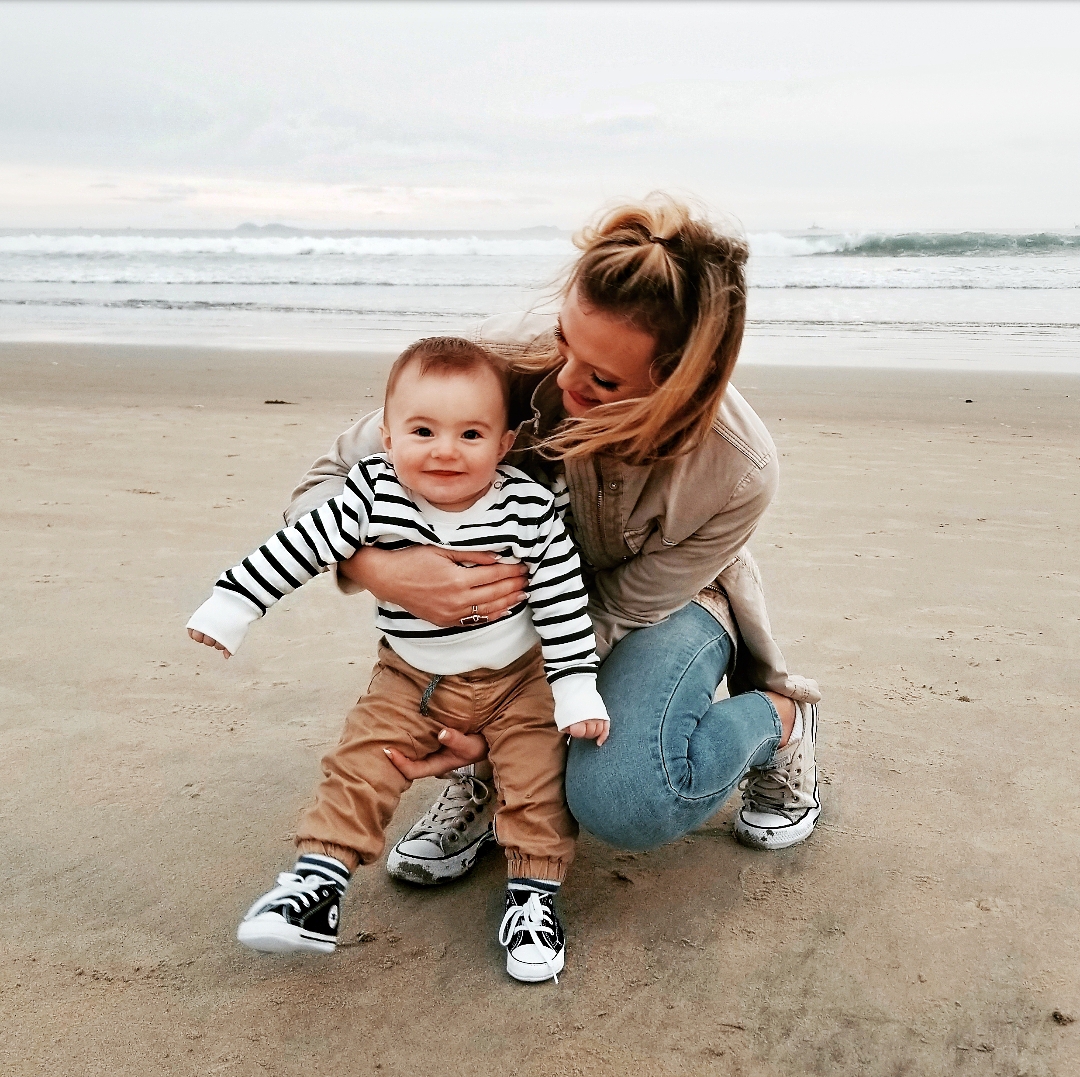 Flying into San Diego is a breeze. We have a few flights under our belt now and the morning time is our best time to fly. There is a pretty good possibility Leo will fall asleep since he has two naps in the morning 9:00 and noon then one at 3:00 p.m., so we try to go sometime around one of those. When he was a baby, he slept all the time with no schedule, so we were less worried about the awake time!
Overall it was just relaxing, no big agenda or plans. Most of our evenings we would pick up food and a bottle of wine and sit at the beach while Leo napped and watch the sun go down. Nothing about the island is stressful. We wandered over to the ferry station to go to the San Diego harbor. It was a nice change, but we were ready to get back to the quiet, charming island life of Coronado after a few hours.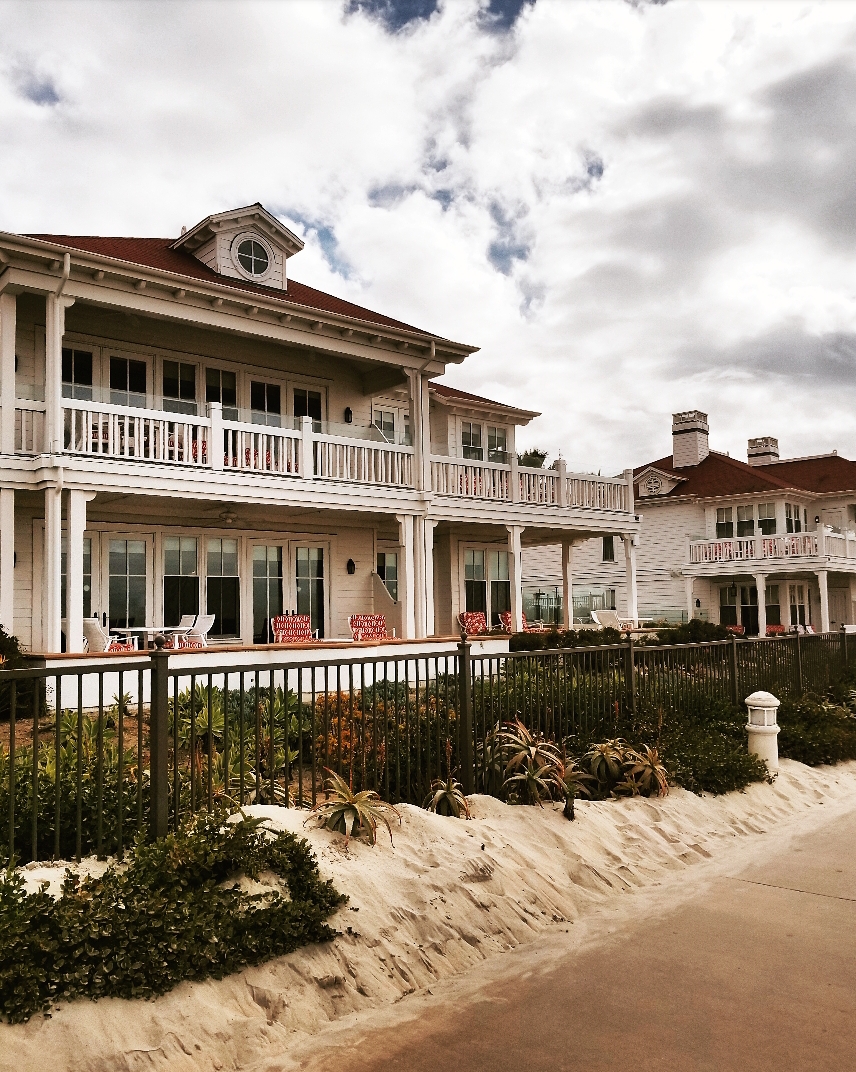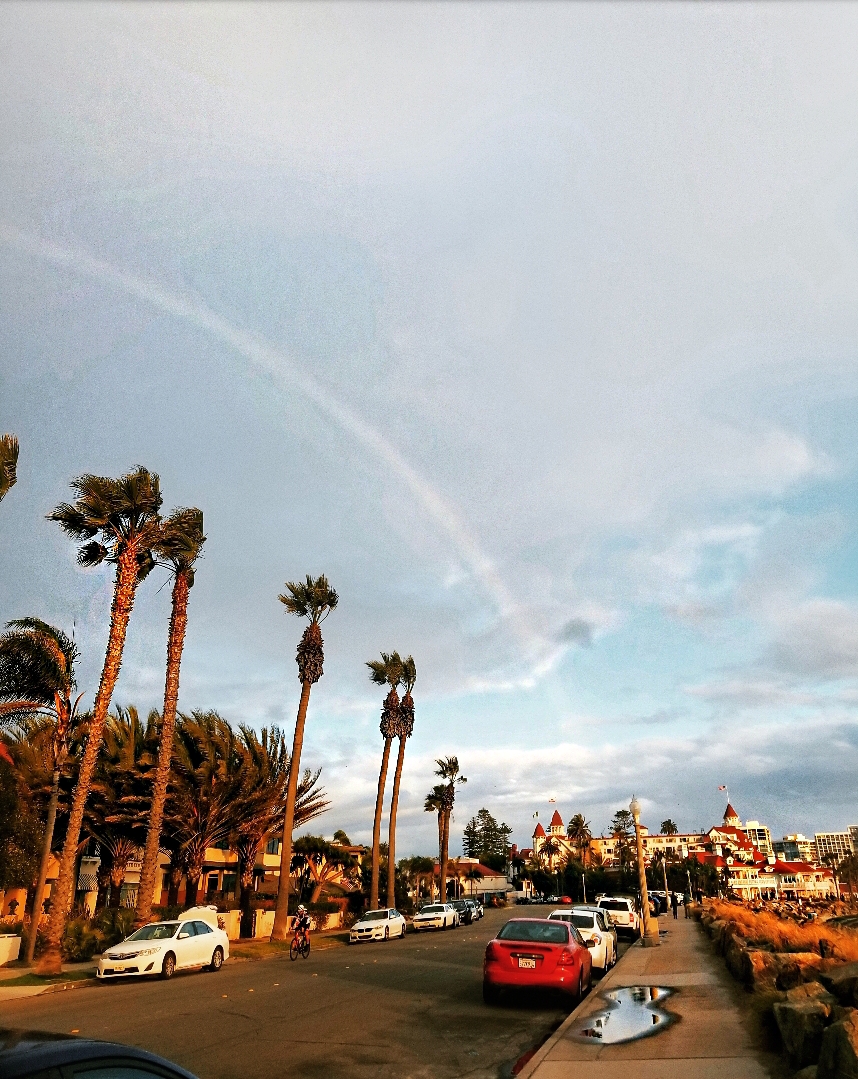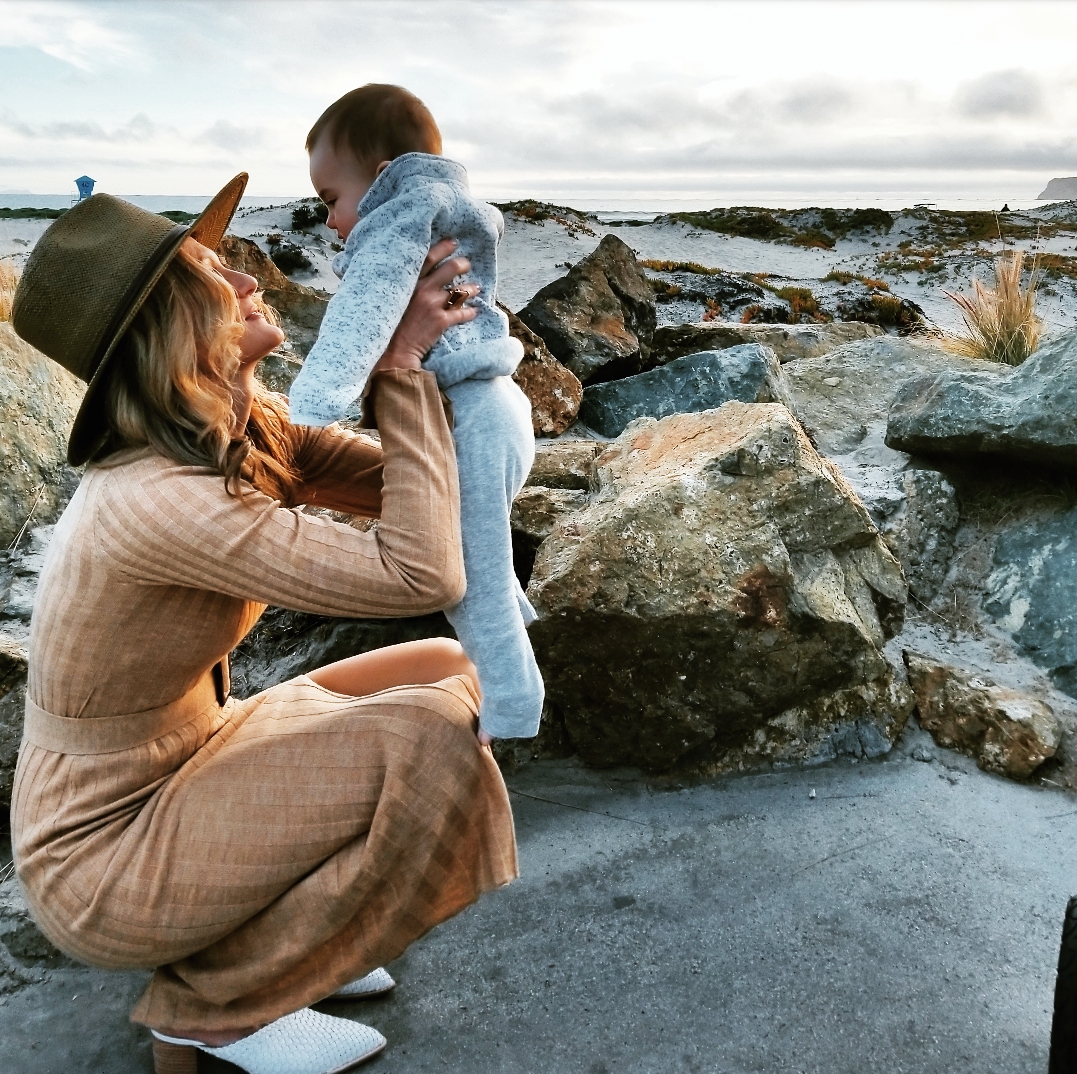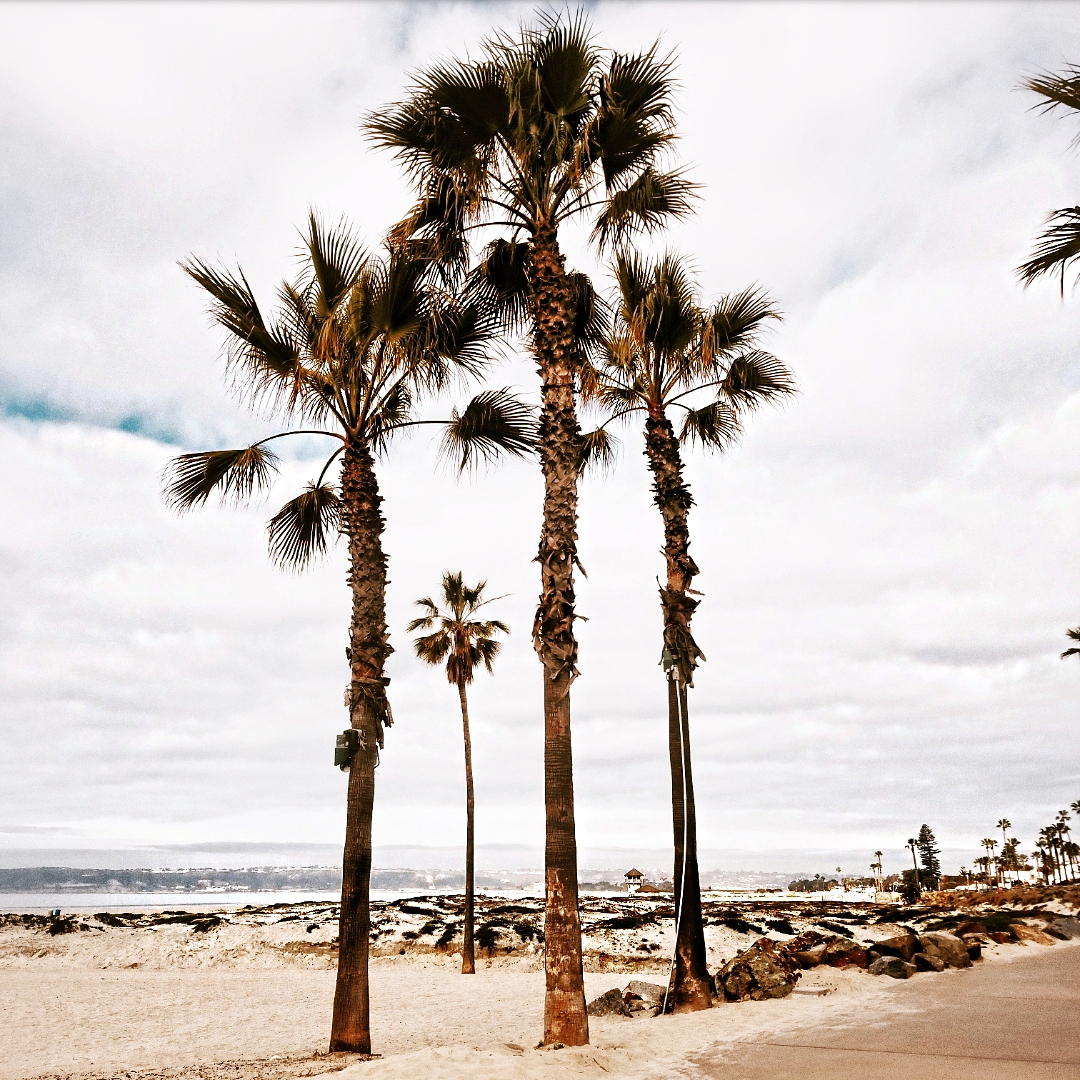 We stayed at the Glorietta Bay Inn. It is across the street from the Hotel Del Coronado and about half the price. We decided for the convenience we wanted to be near the water and shops. Our little hotel had so much history and offered a daily continental breakfast for guests. In the afternoons there is a treat like cookies and apple cider. The staff was super accommodating, and I loved that our room opened to the outdoors so we could come and go quite easily!
To make our travel a little lighter, we rented our stroller and an infant bathtub from Toddler's Travels. The hotel provided the crib, and we used a car service to pick us up at the airport with a car seat and drop us off for our departure, so we did not need a rental car or a car seat the entire trip.
I had so many questions about renting baby gear when traveling. Almost every city offers this service, and the price is a daily or weekly rental program. Also, ask your hotel what they include, and if they have a preferred vendor sometimes they can pass on discounts when staying at the property!
For the restaurants, our favorite hands down are Claytons Coffee Shop. If you were following along on my Instagram stories, you would know that I craved the honey cinnamon latte every single morning and John was even on board for it, and he never drinks fancy coffee. Please take yourself there if you are on the island or visiting! I also had their acai bowl, and it was fabulous and an early breakfast with homemade biscuits and eggs & spinach! They have seating inside the restaurant and a side window you can order from to take food to go or sit outside. We did both of them, and I loved the little outdoor area with Leo being able to sit with us at the table while still in his stroller!
Clayton's is always packed no matter the time of day! And one of the most popular places on Coronado. We did not venture too far out at night, but there are fancy places if you are traveling without an infant.

Other restaurants to mention were Leroy's, Manuels, Island Pizza. But, one of my all-time favorite thing we did was to order pizza and bring a bottle of wine and watch the sunset. High Tide is this unassuming dive restaurant that has amazing pizza and salads! The beach has comfortable benches right off the main road, and we would walk with Leo in the stroller and sit and take it all in each evening. Honestly, it was beyond peaceful and just what I wanted out of this trip!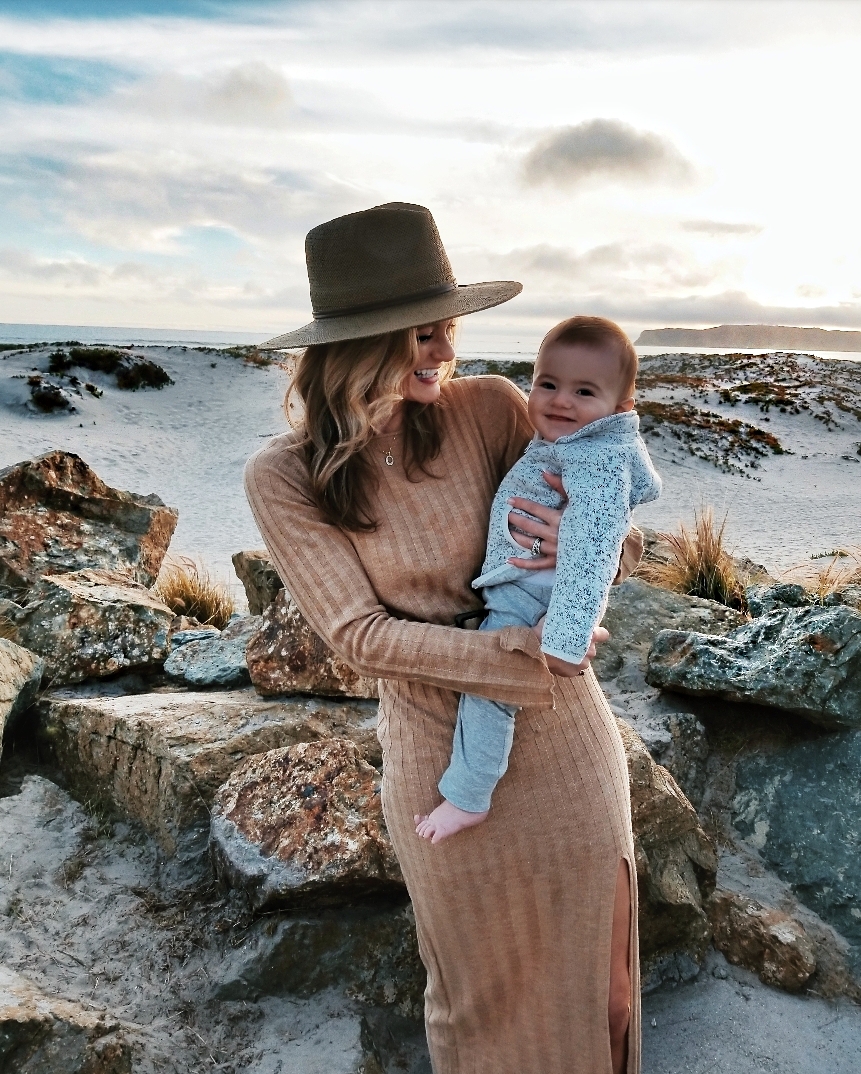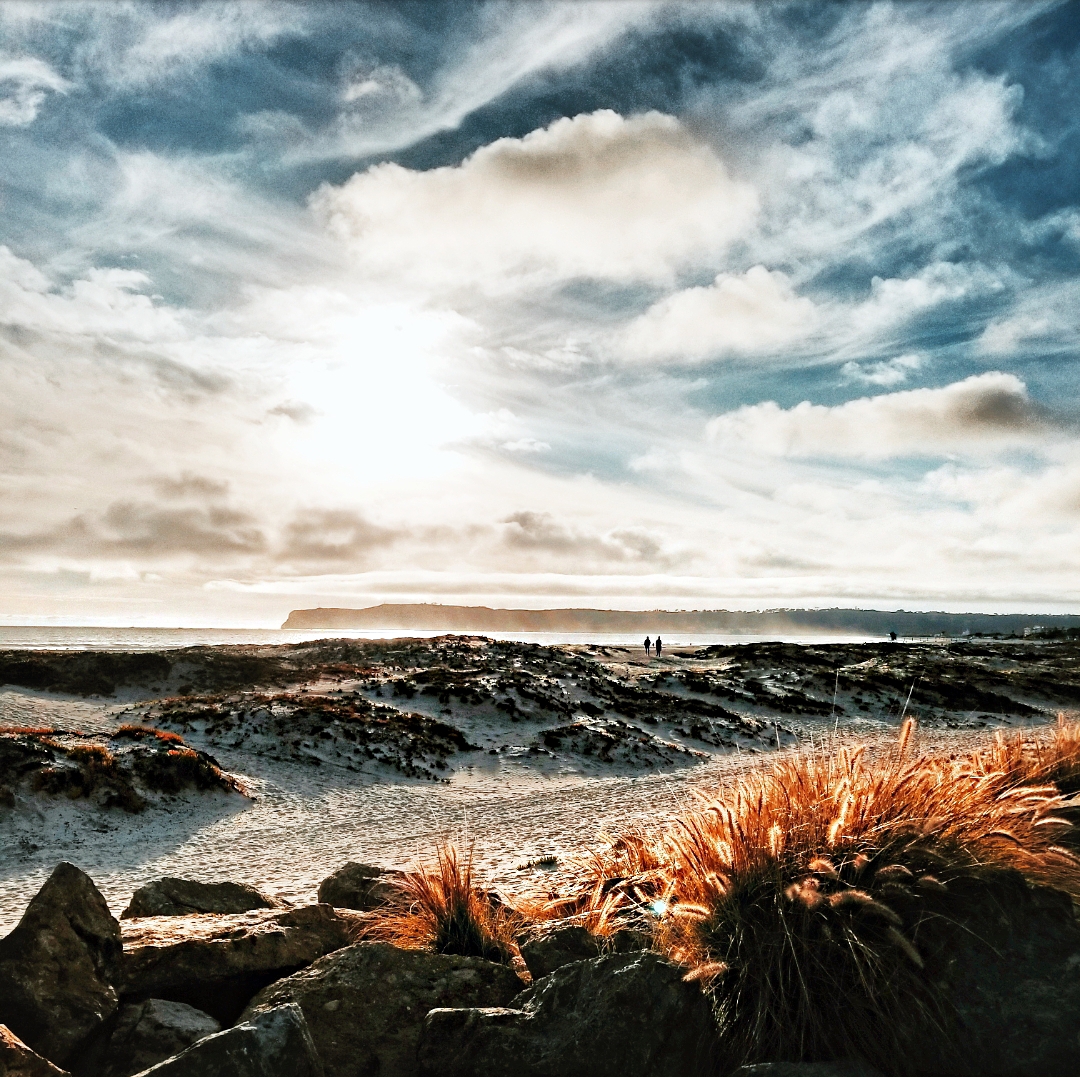 The shopping is wonderful, and we ended up in quite a few of the stores and some of the same ones multiple times. The tiniest of them all was Bungalow 56  had great items, and it is such a tiny little shop. Popping in and out of stores with Leo in the baby Bjorn was a great way to spend the day. The island is so laid back. We would walk around and grab a coffee and then walk the neighborhoods, grab lunch, walk the beach, and check out the Hotel Del.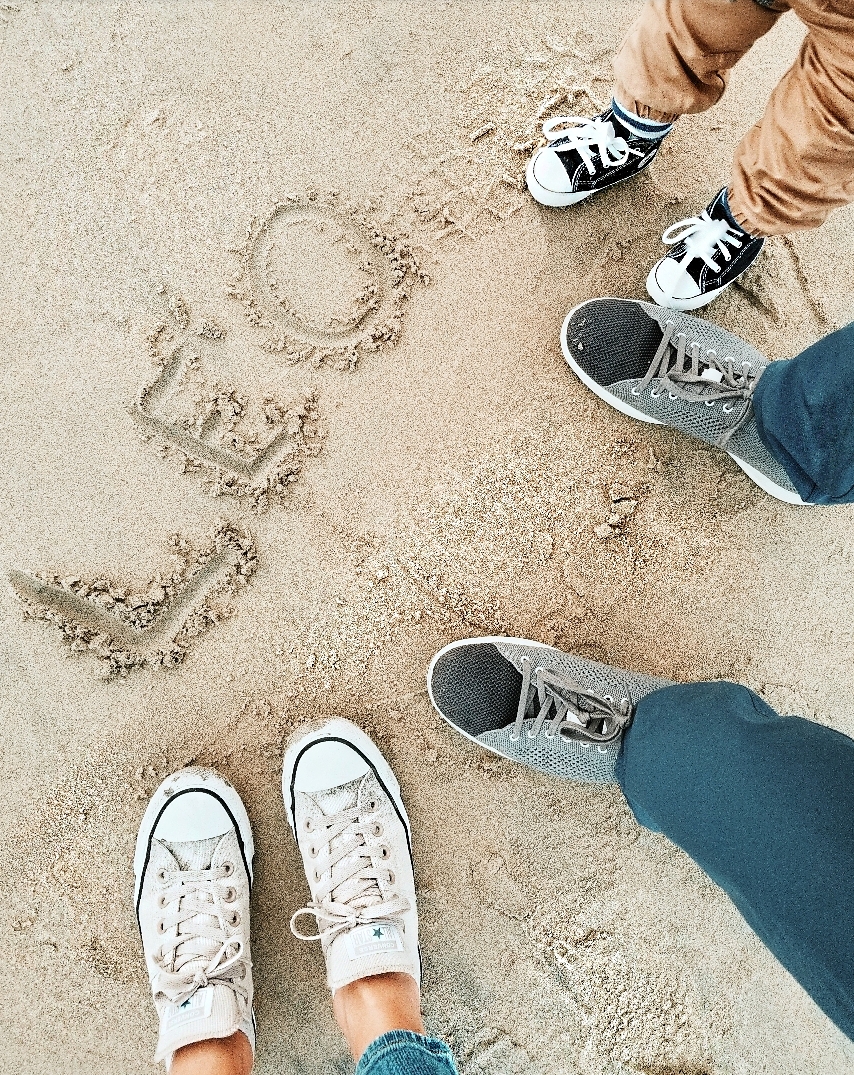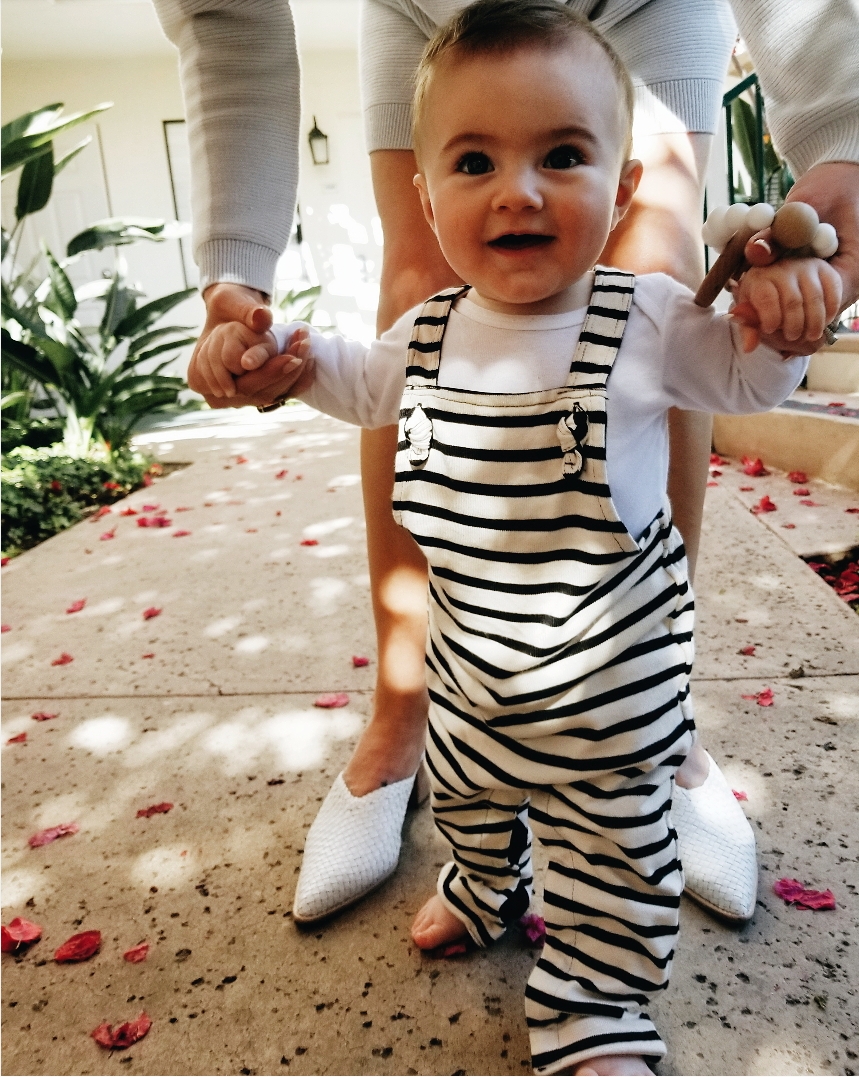 You should consider staying at the Hotel Del if you have not before as it is so iconic! The hotel has plenty of restaurants, shopping, people watching; you won't be disappointed! We spent one evening in our matching sweatshirts checking out the shops, and everyone is so nice there! We were tempted to grab a pizza outside, but we already went a little overboard with that, so we skipped it!
Another fun option is to take the ferry that runs between Coronado and San Diego. The day we had initially planned to do this was to go to Little Italy and walk the Farmer's Market, but unfortunately, it was raining most of the morning. We did still do it just after the market closed. I would highly recommend adding this to your agenda if you are in the area for a while as there are lovely restaurants and lots of fun bars in Little Italy and downtown San Diego if not traveling with a baby! We love San Diego; it is just an entirely different vibe than being on Coronado.

Hard to explain it but there is just something so nostalgic and appealing about this place, and I am already planning a return with our little family next winter! I cannot wait for Leo to be a little older and running on the sand and building sandcastles. It sounds like quite a few of you have memories on this small island, and I understand why! Smooth flight, charming city, and so much to see!