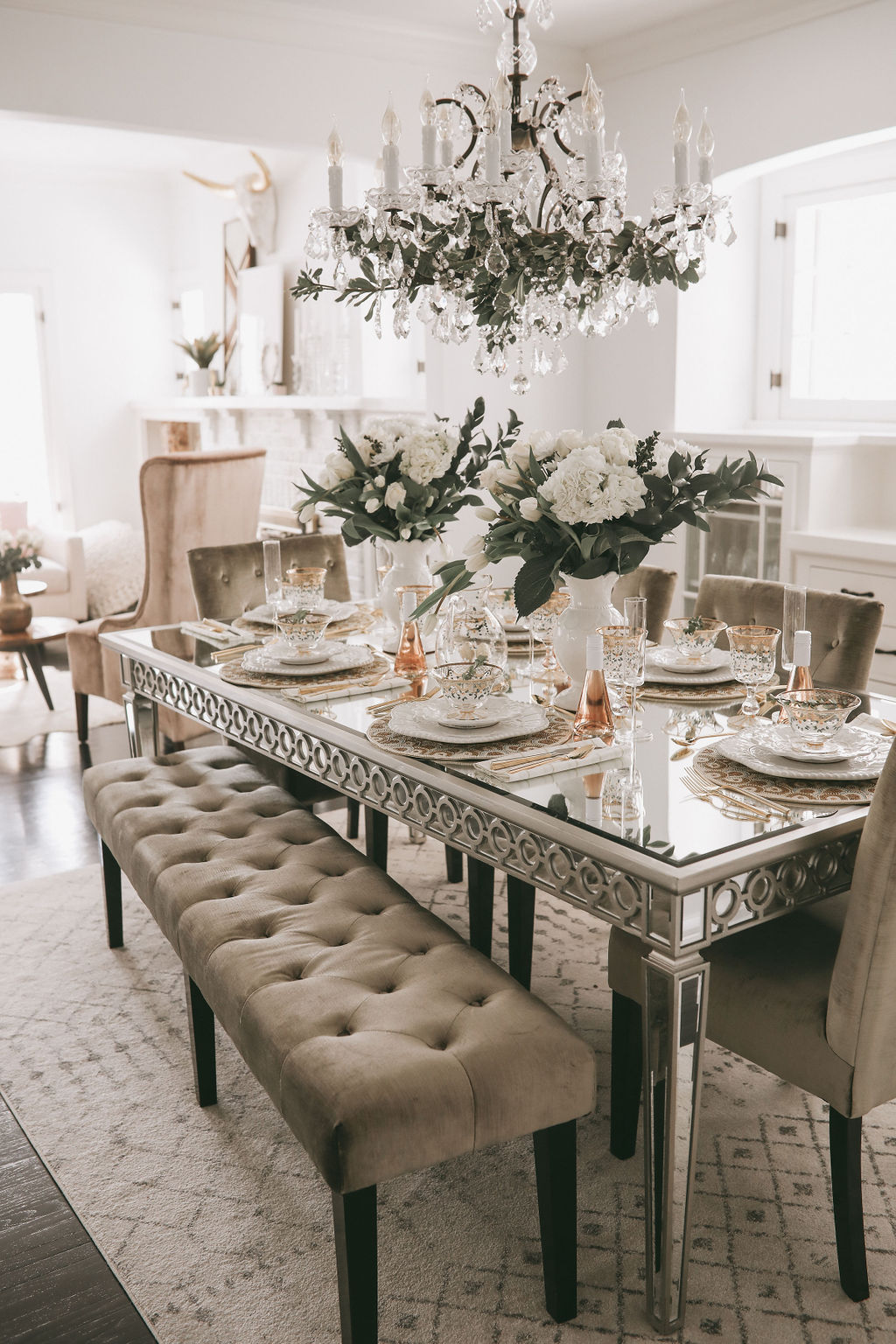 I can't get enough of this tablescape. Honestly, how many times have you seen me set this table over the years?  This tabletop is hands down my all time favorite. There isn't anything quite like the feeling of springtime. Fresh flowers and cherry blossoms blooming. It is a season filled with new beginnings and in our family loads of entertaining! Spring has always been very close to my heart.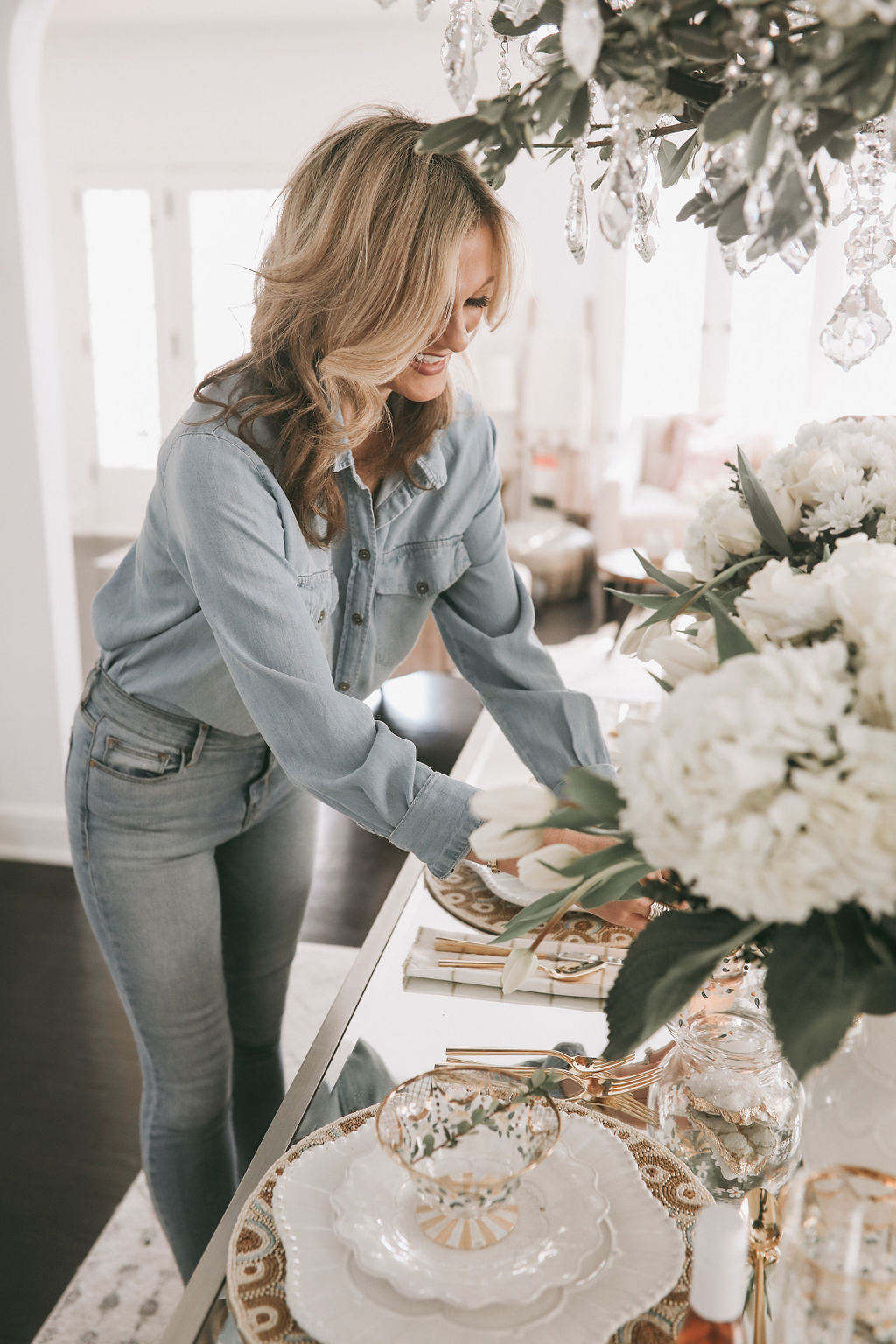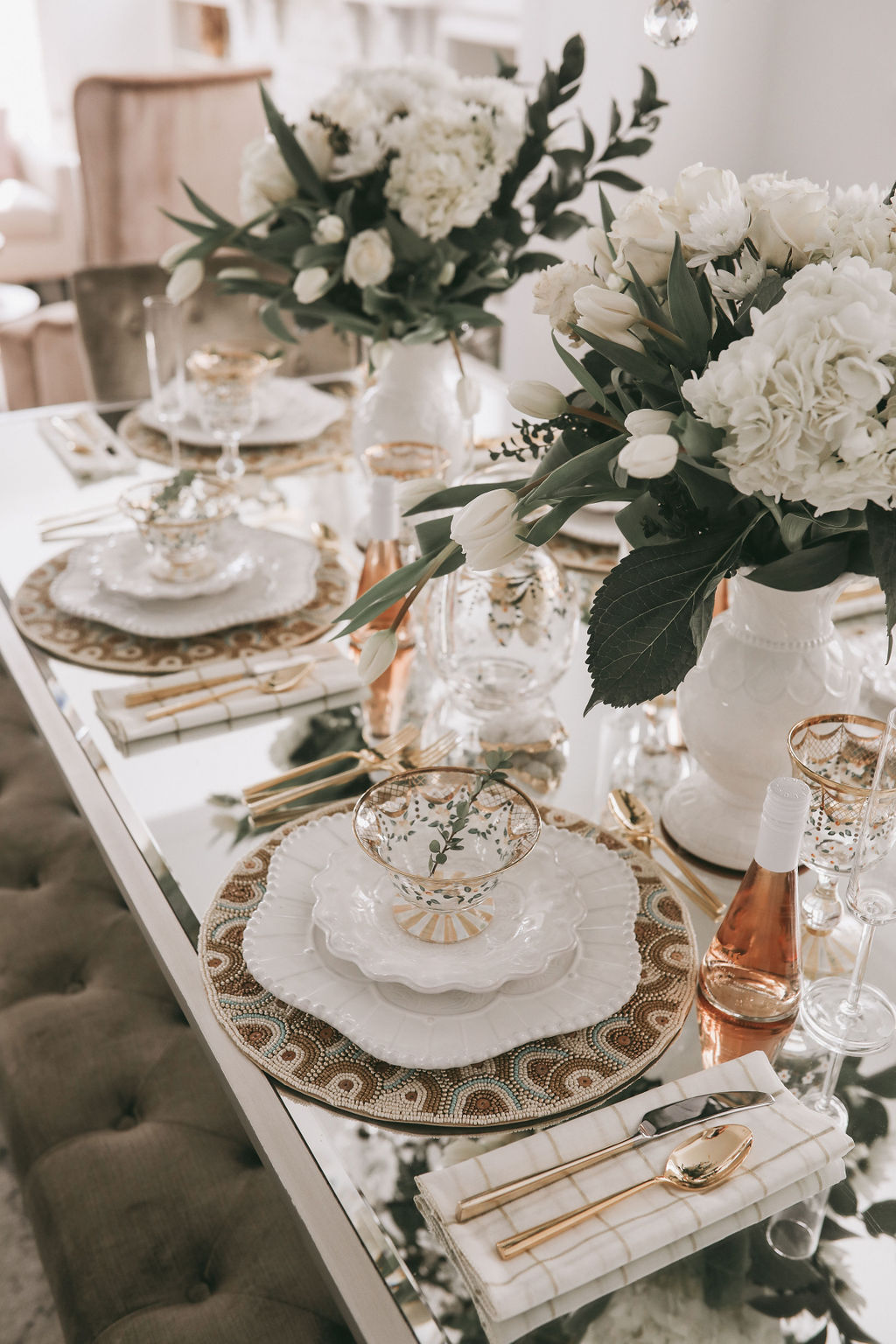 Growing up it felt like a birthday every week because we all have a spring birthday! Starting with March 22, April 6, April 15 (me), April 21, and ending with my dad on June 15. It felt like a constant party this time of year in our house, and no complaints by me! Who doesn't love birthday cake!
My mom was born on Easter Sunday, so it was always a  special holiday. Honestly, I can't think of a holiday that we didn't celebrate growing up. Our home was the house for entertaining, and with a huge family on my mother's side, there was always a reason to pull out the good china and decorate the table!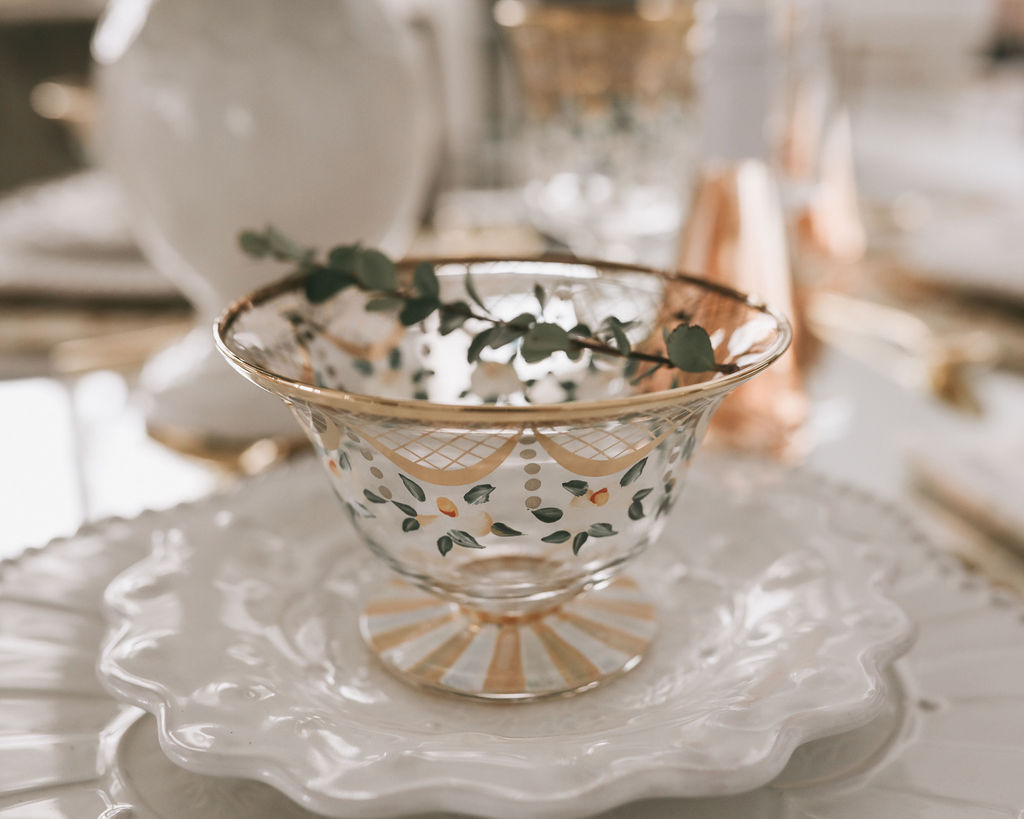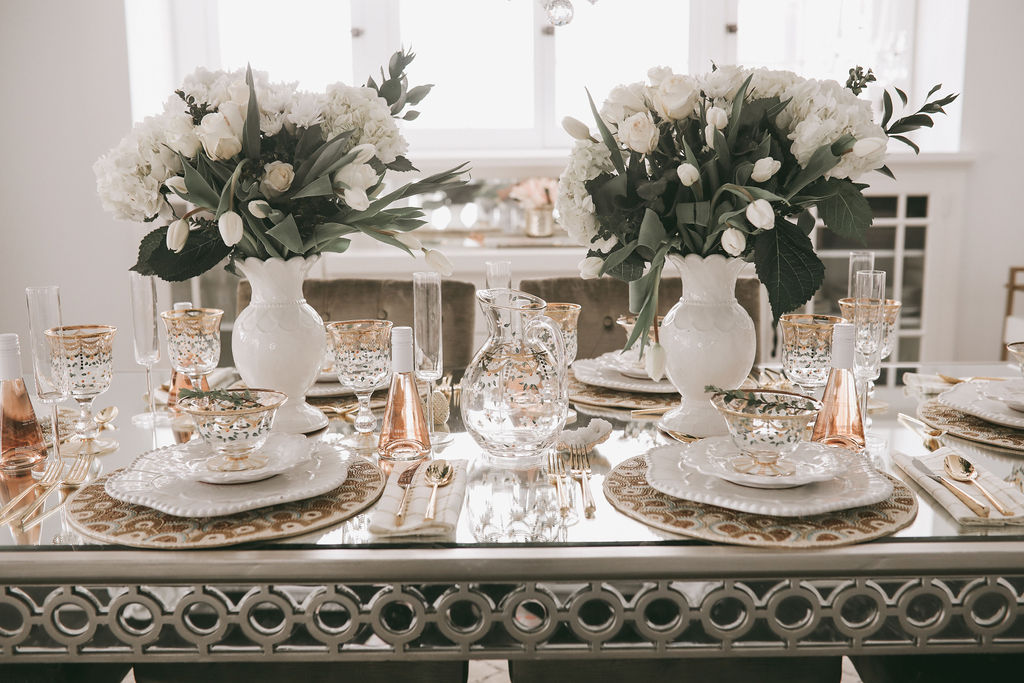 I am thrilled to be partnering with Mackenzie-Childs to bring you this pretty tablescape featuring unique pieces from the 2019 spring collection! After visiting their headquarters in Aurora, New York, last May, I could not have more love and respect for this brand. If you need a fabulous reason to head upstate New York see this tiny art town filled with charm, wrap around front porches, sunsets for days and a laid back state of mind, I highly recommend you go! (Read more about my trip here.)
If you have been following along with me for a while, then you have seen this table through almost every holiday! But for some reason, I feel it looks the best yet just like this.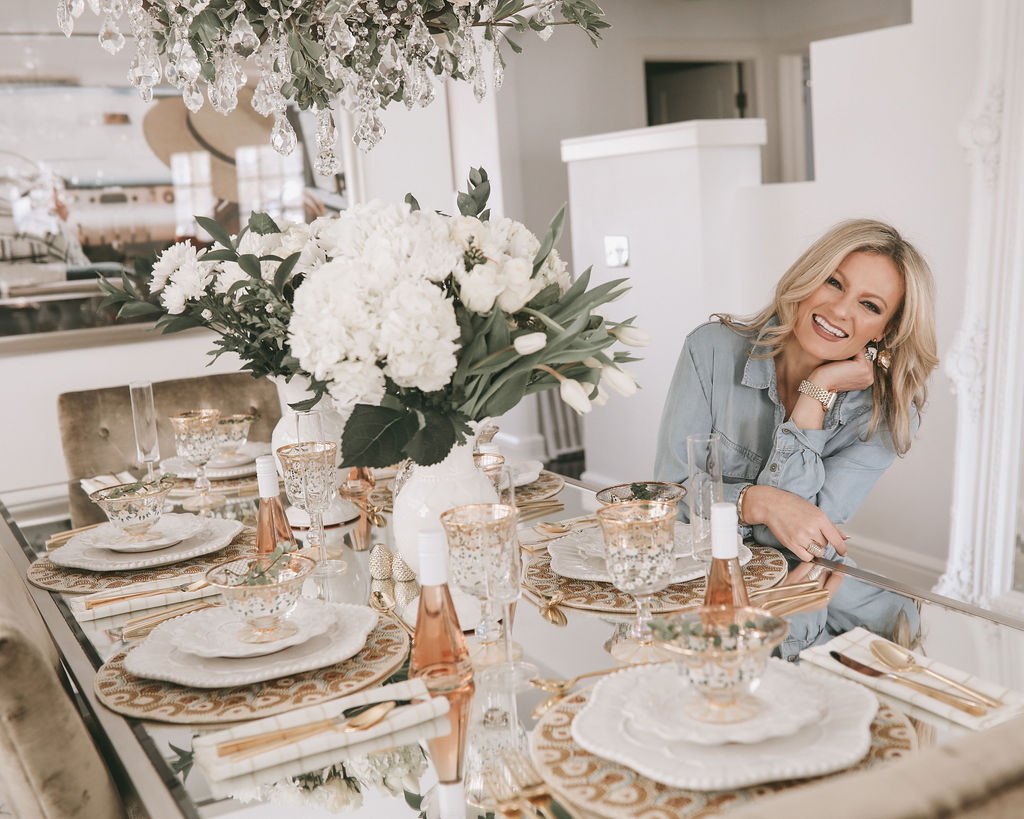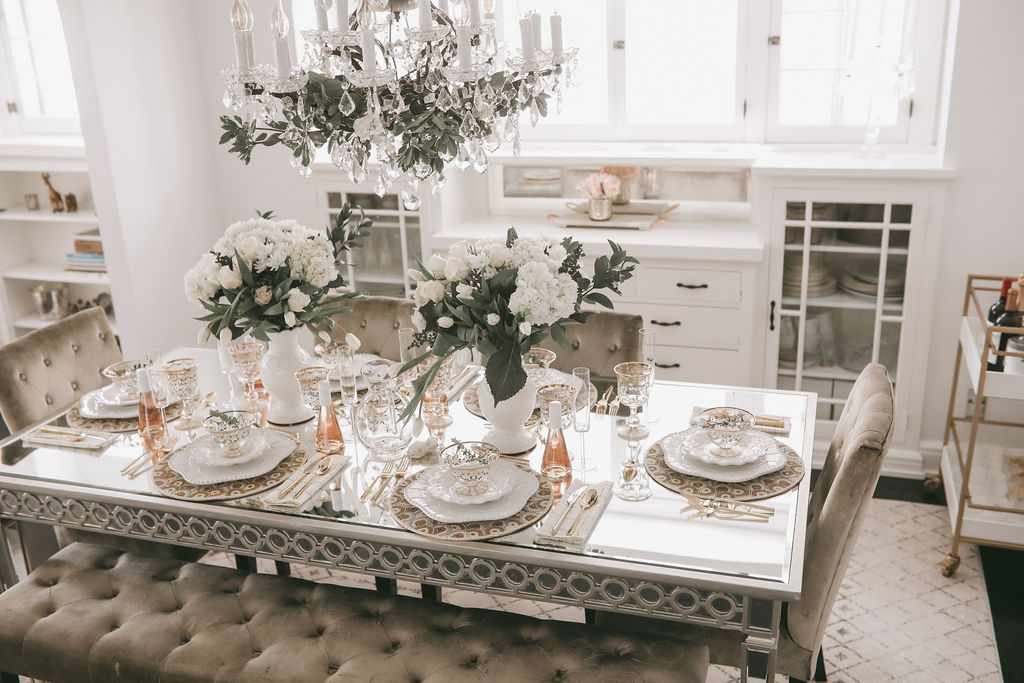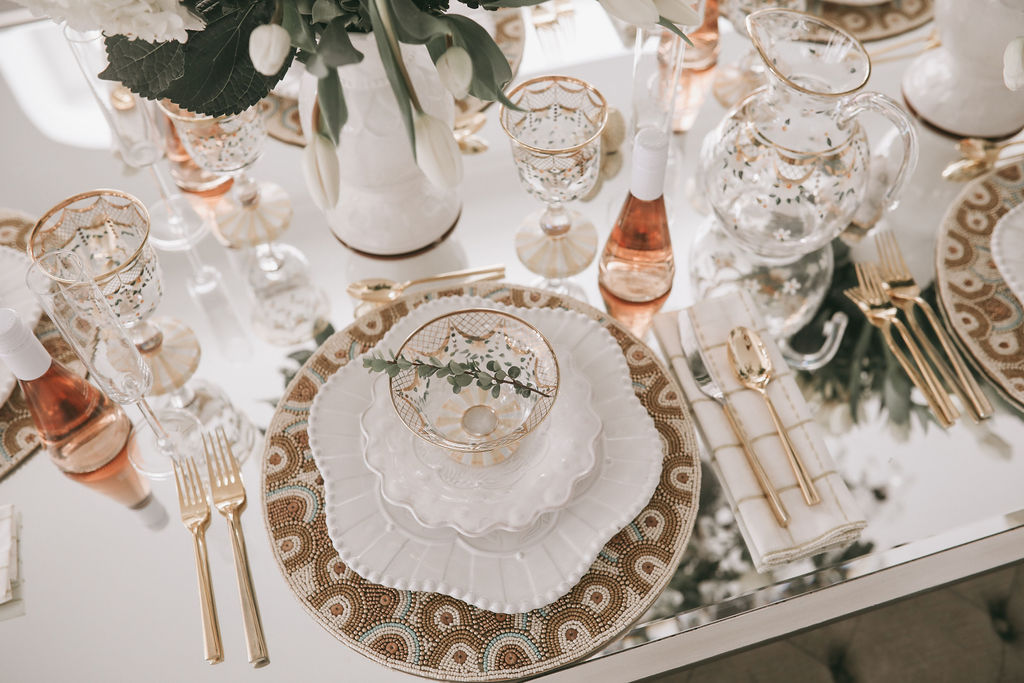 I have so much respect for the artists and the craftsmanship that goes into making each of these beautiful pieces. In a world where bigger, faster, stronger is king, this company is beyond refreshing. Each of the glass pieces is mouth-blown then hand-painted, and I can't get over that. The attention to detail is insane. We all tried painting when we're visiting and let me tell you it takes time, precision, and skill!
I'm a big fan of the Sweetbriar Collection. The delicate touches of flowers and neutral tones make it easy to mix with my own China. The chargers, salad plate, and vases are all handmade and hand-glazed right in Aurora, NY. How amazing is that? Wouldn't these make such a beautiful gift?
MacKenzie-Childs was my gifting go-to for all of my baby showers. Their tea kettles make the perfect hostess gift!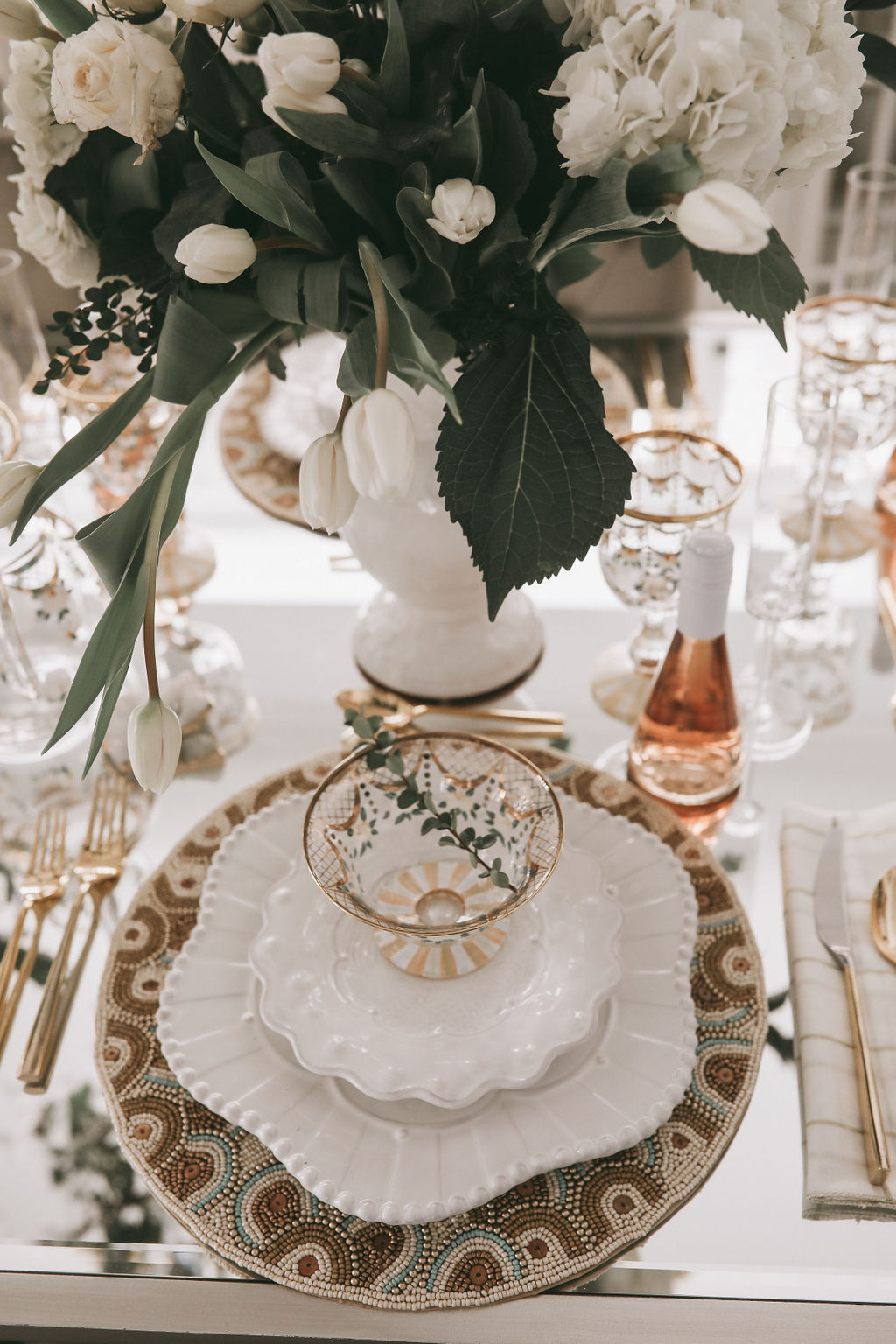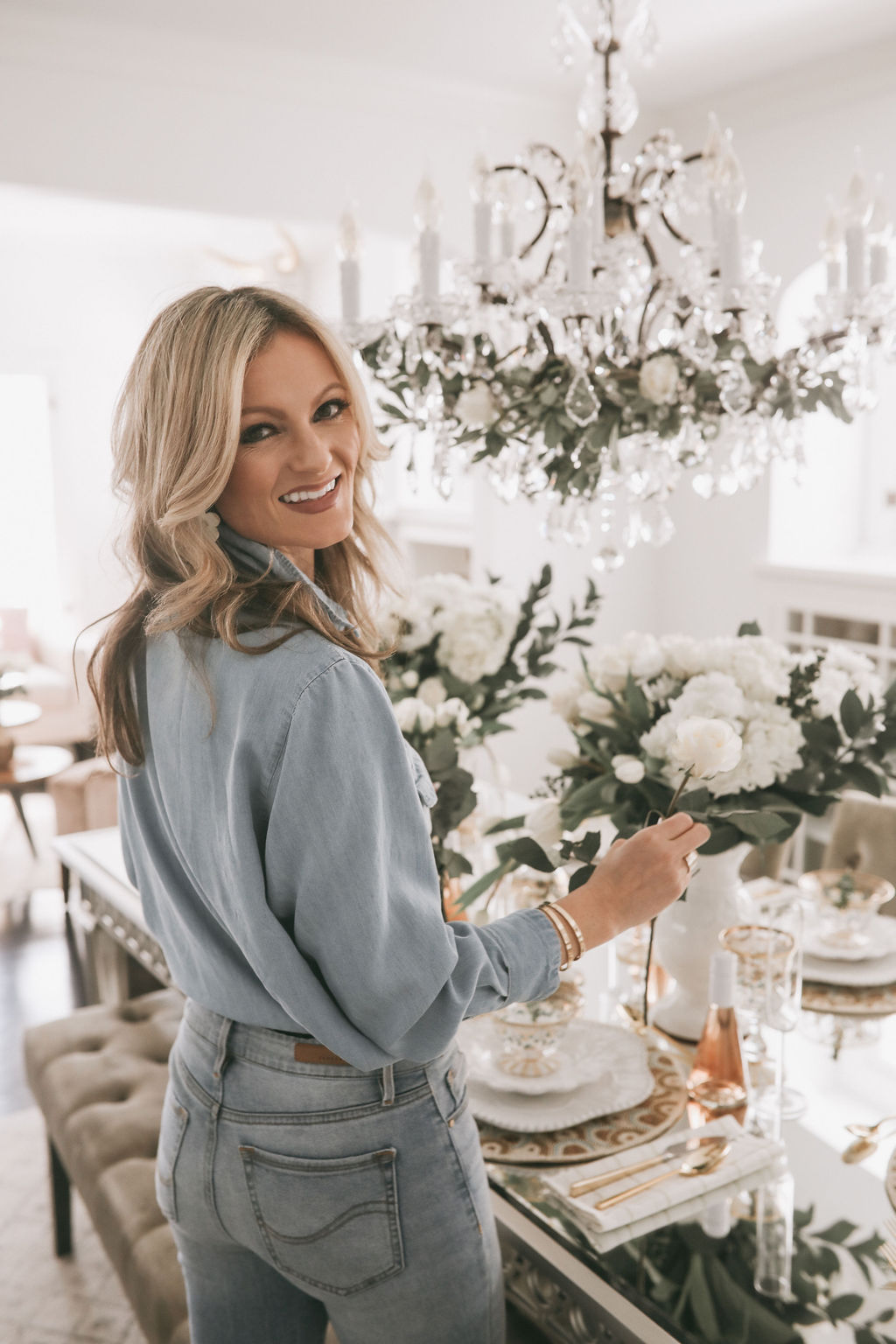 This table would be appropriate for just about any special occasion from Bridal Luncheons, Baby Showers, Girlfriend Brunches, Birthday Celebrations, Mother's Day, and Easter. I had high hopes of hosting a girlfriend brunch for this photo shoot, but of course, life with a little one and timing didn't happen! But stay tuned because it will eventually. I want to spoil my new mama friends because they all need a little break!

Honestly, I left the table like this for a few weeks because it was just so gorgeous I did not want to take it down. I am a firm believer in supporting small business especially ones I believe are good to the core! It has been such a joy hearing how so many of you first came to know and love this brand as well!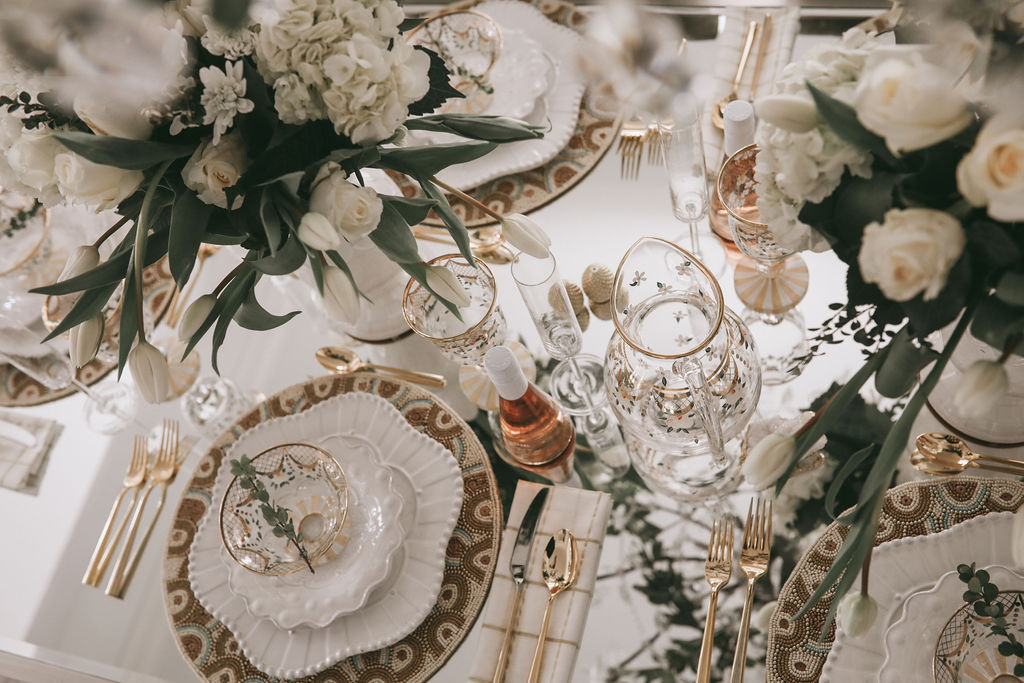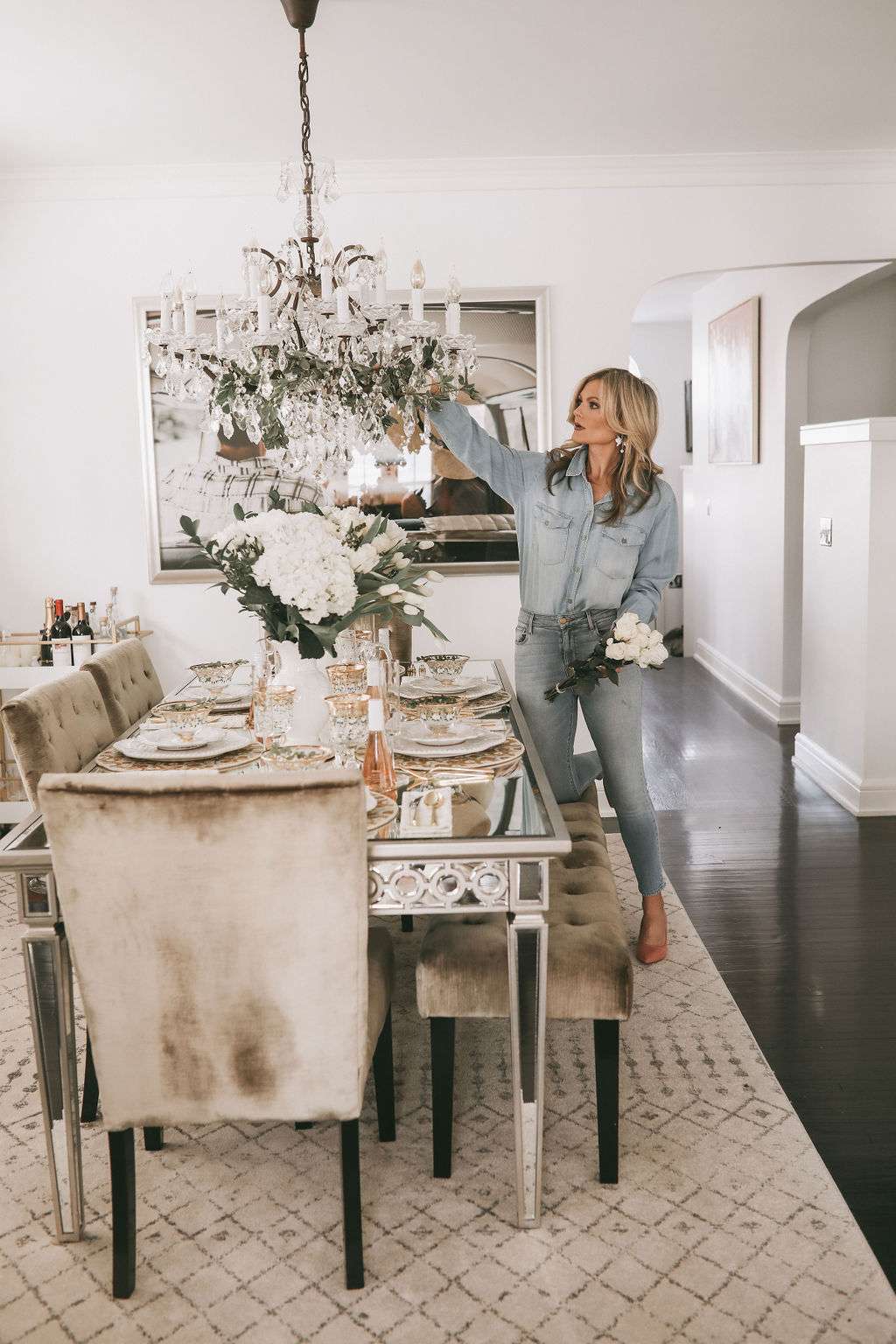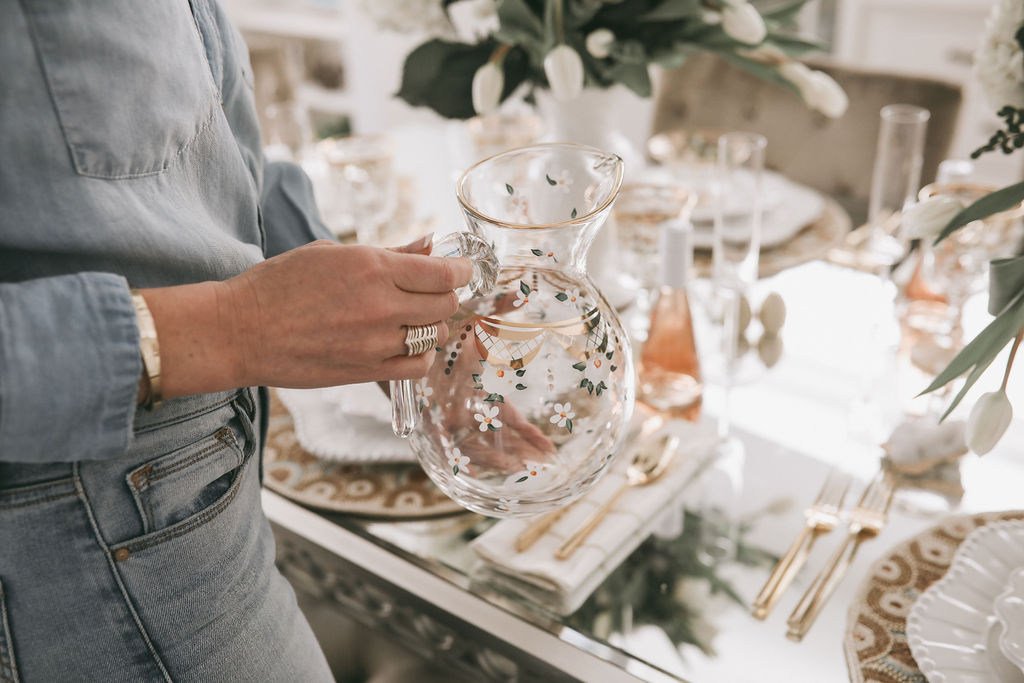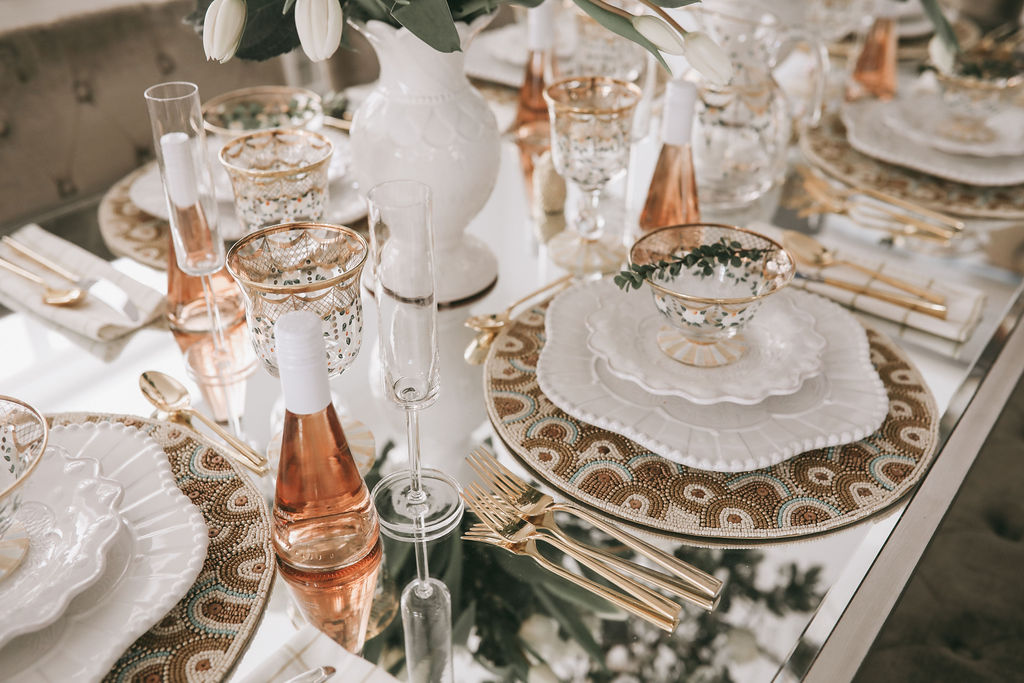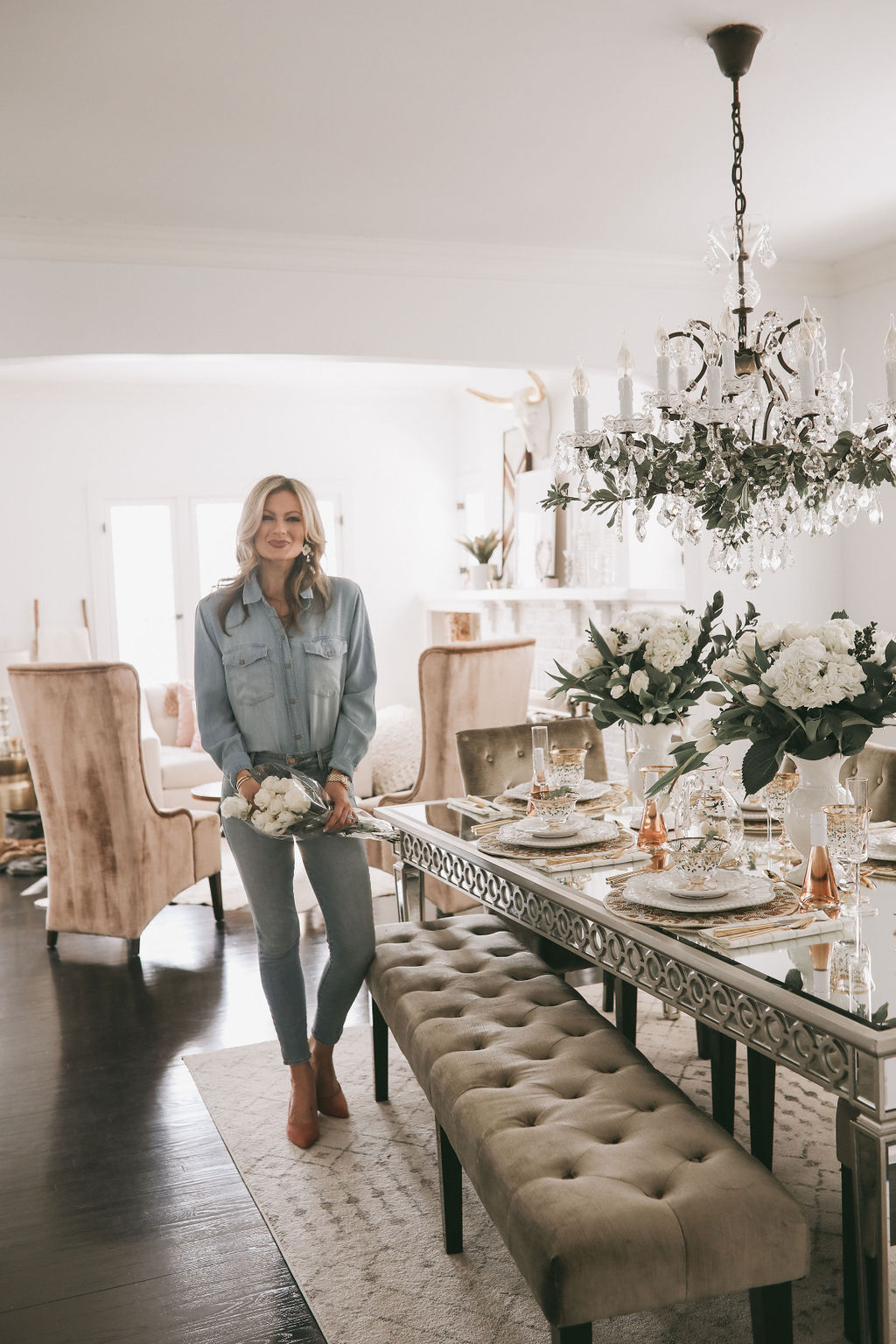 Images – Natasha Furduy Photography