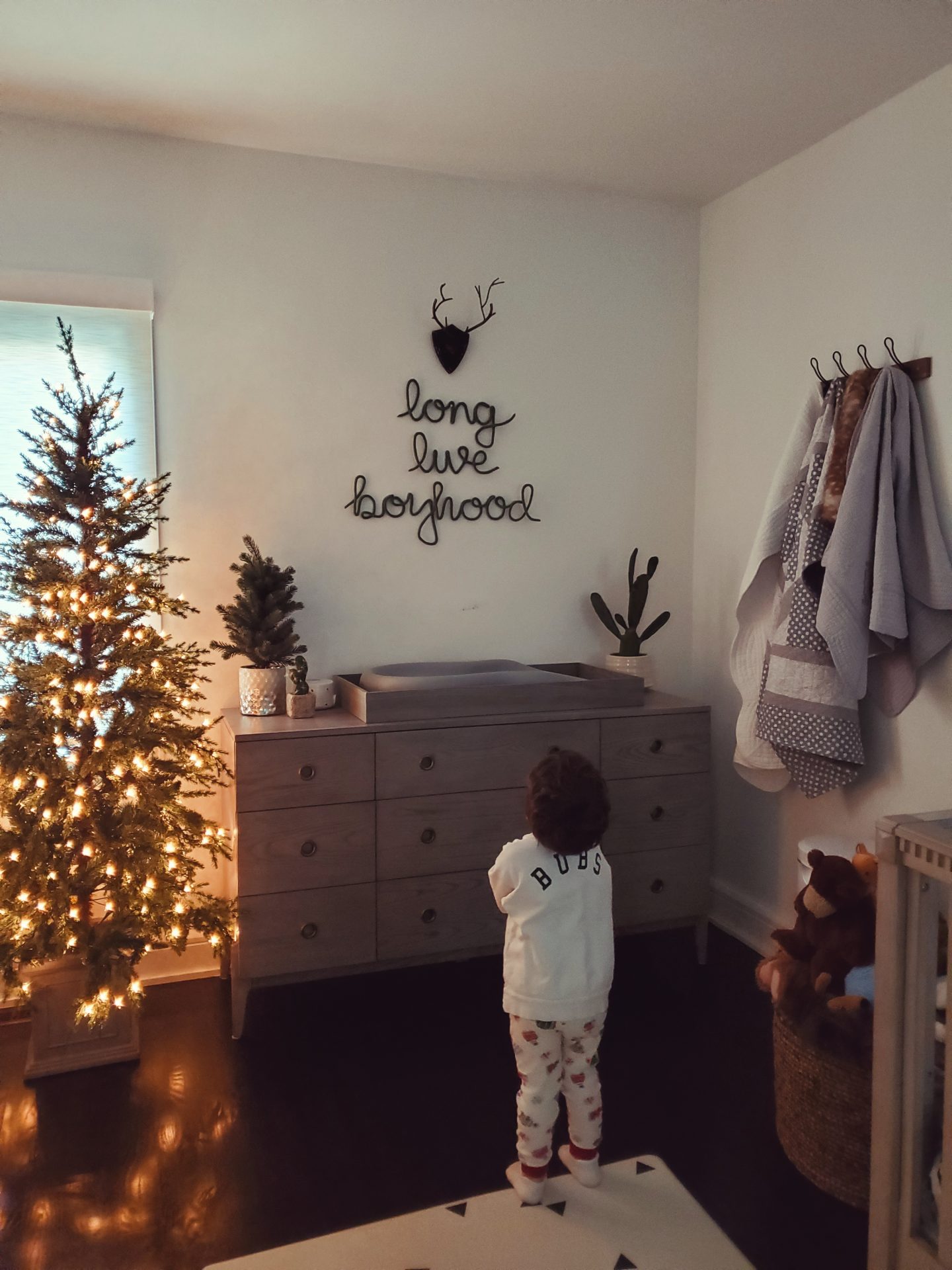 I absolutely adore this gift guide! There is nothing better than buying a perfect gift for your child, your nephews, nieces, grandchildren. There are quite a few items on this guide that we are big fans of and personally own and use daily! Items like our building blocks, cuddle & kind dolls, pajamas, trains, personalized books, towers, step stools, bath bombs, and our beloved light-up bath whale, silver!

More than anything else, I cannot wait to watch the boys on Christmas morning. Watching them experience these holidays together is truly a gift. At the end of the day, the gifts are the least important part of it all. My parents always made Christmas morning special, and it was never about tearing through gifts but about being together.
I hope we instill that same feeling in our children, and they know just how special this holiday truly is for all of us. And I hope this list gives you some gifting inspiration no matter what your Christmas morning looks like this year.