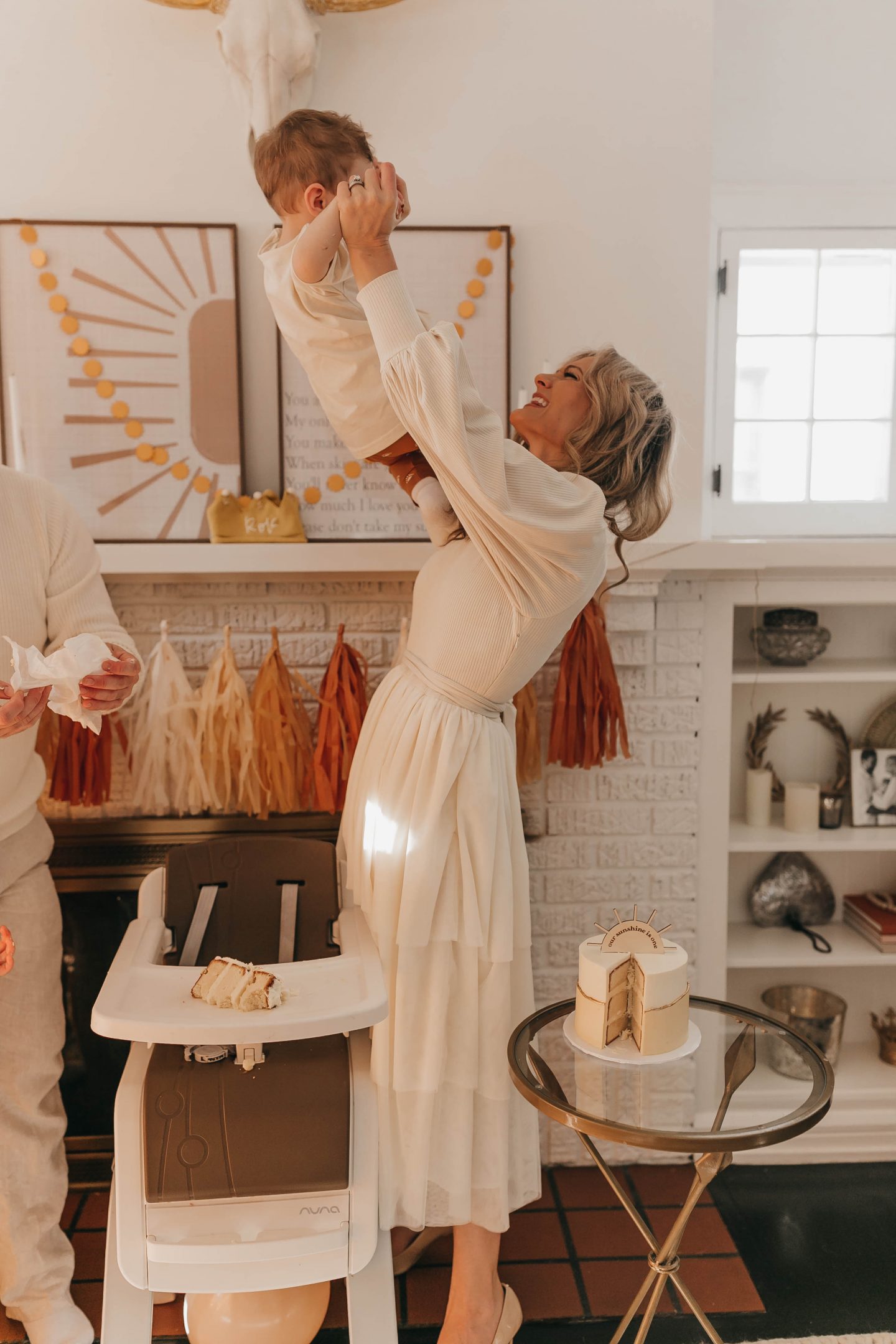 What a glorious day, the day you were born, my sweet baby boy. If you have followed along then, you know full and well that this child has been a constant source of joy and my own little sunshine throughout this past year. I couldn't have imagined the last twelve months; I can't believe this was how we spent our very first year together. But more than anything else,  I can't imagine life without you, and I am so grateful for the gift of celebrating one big trip around the sun!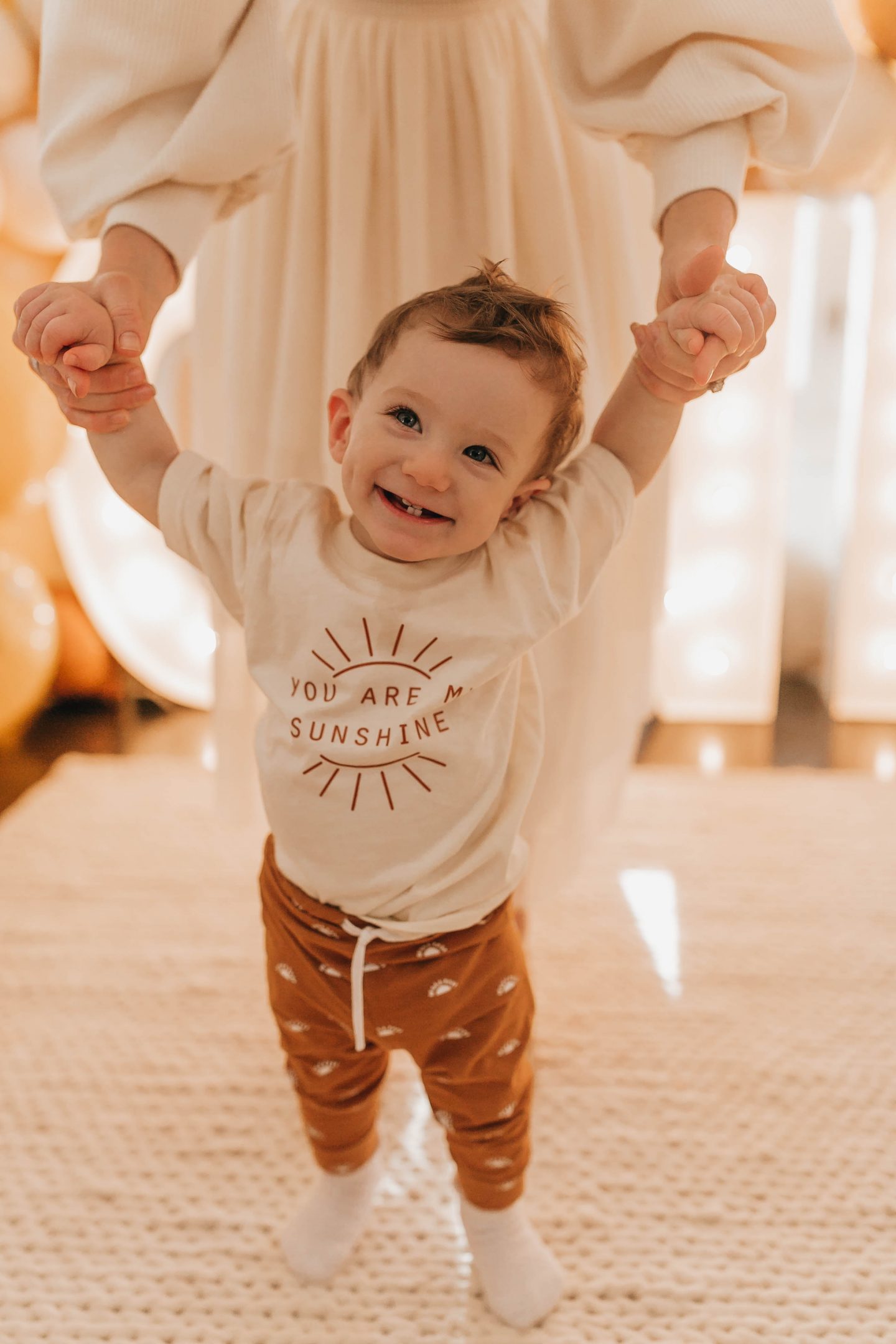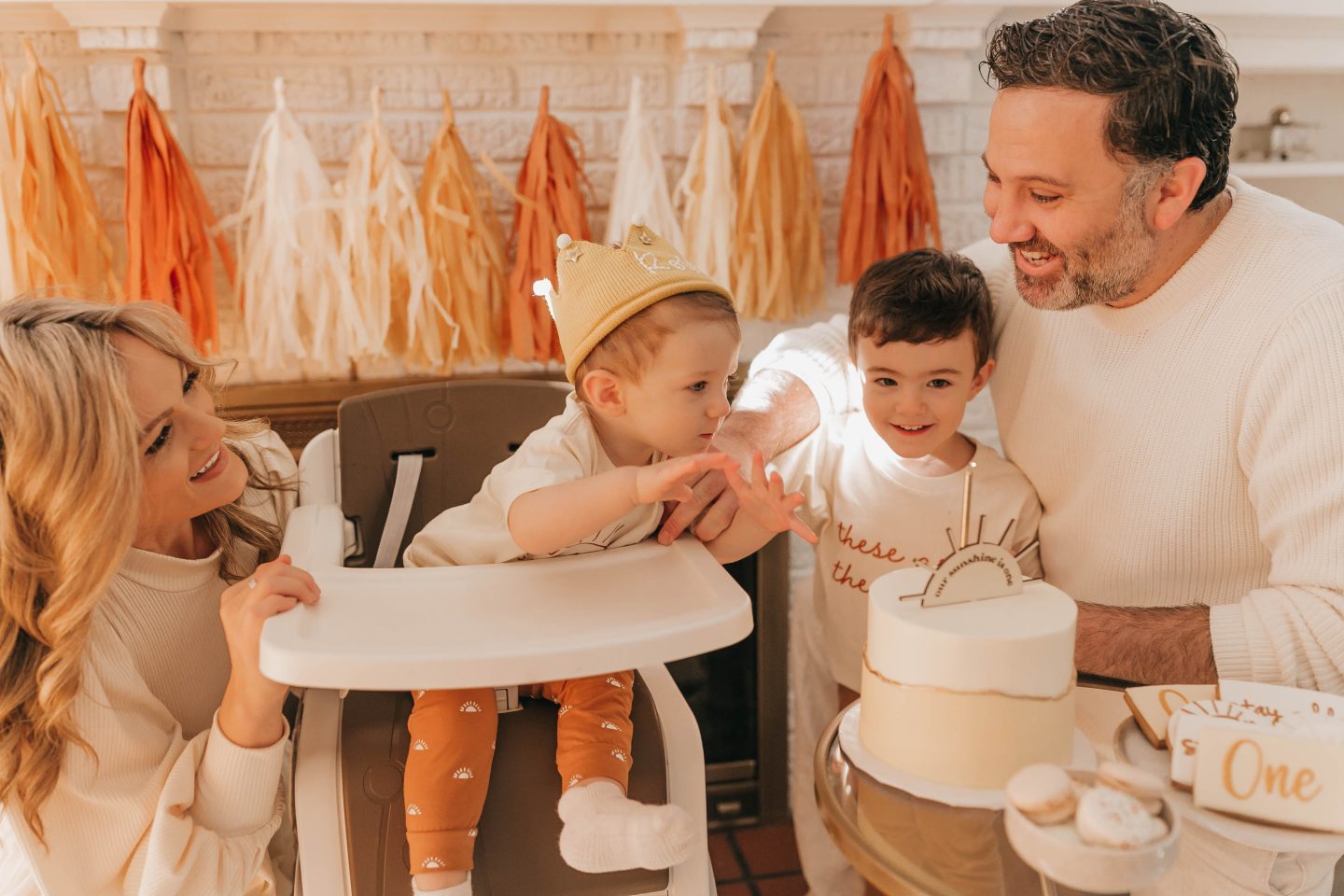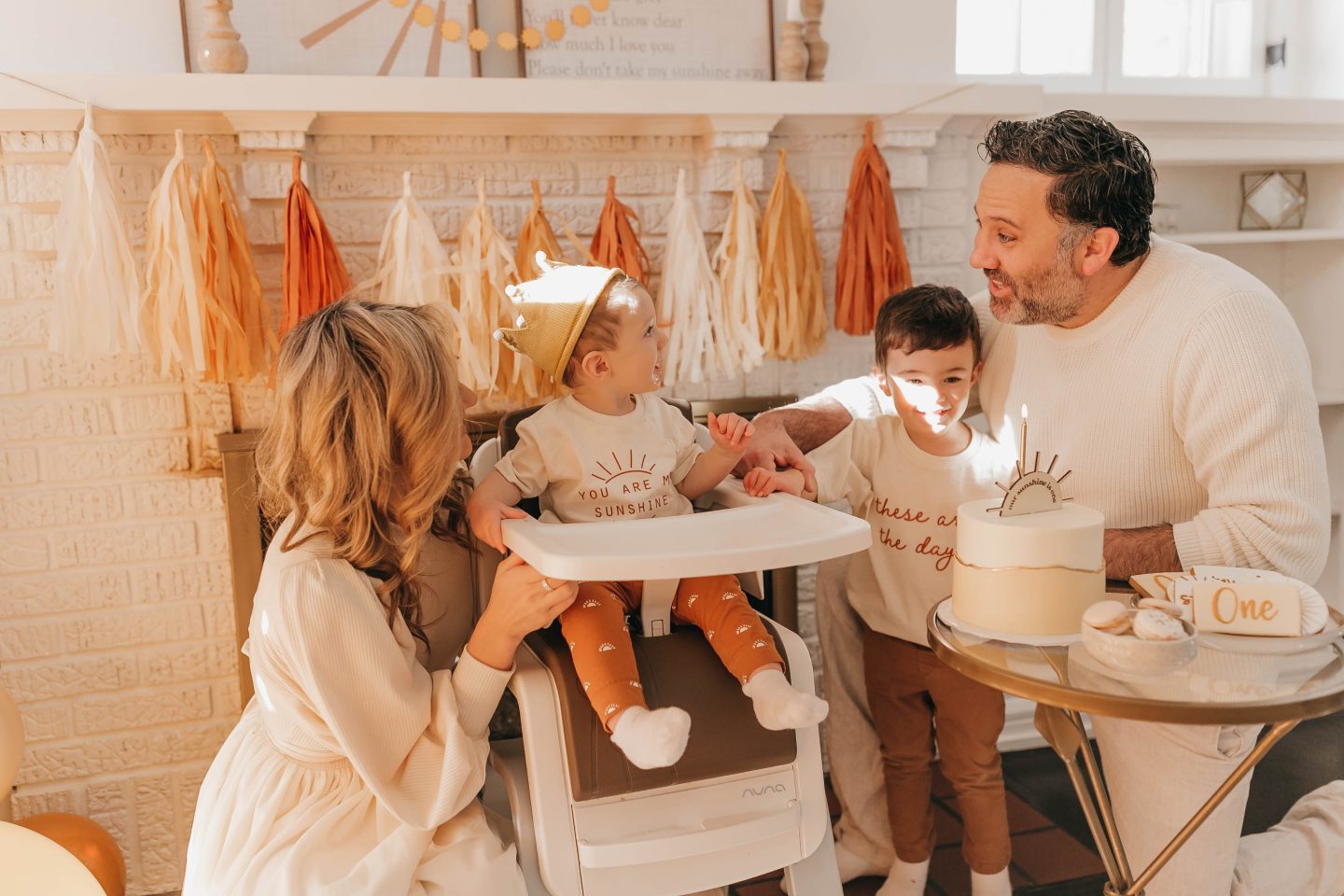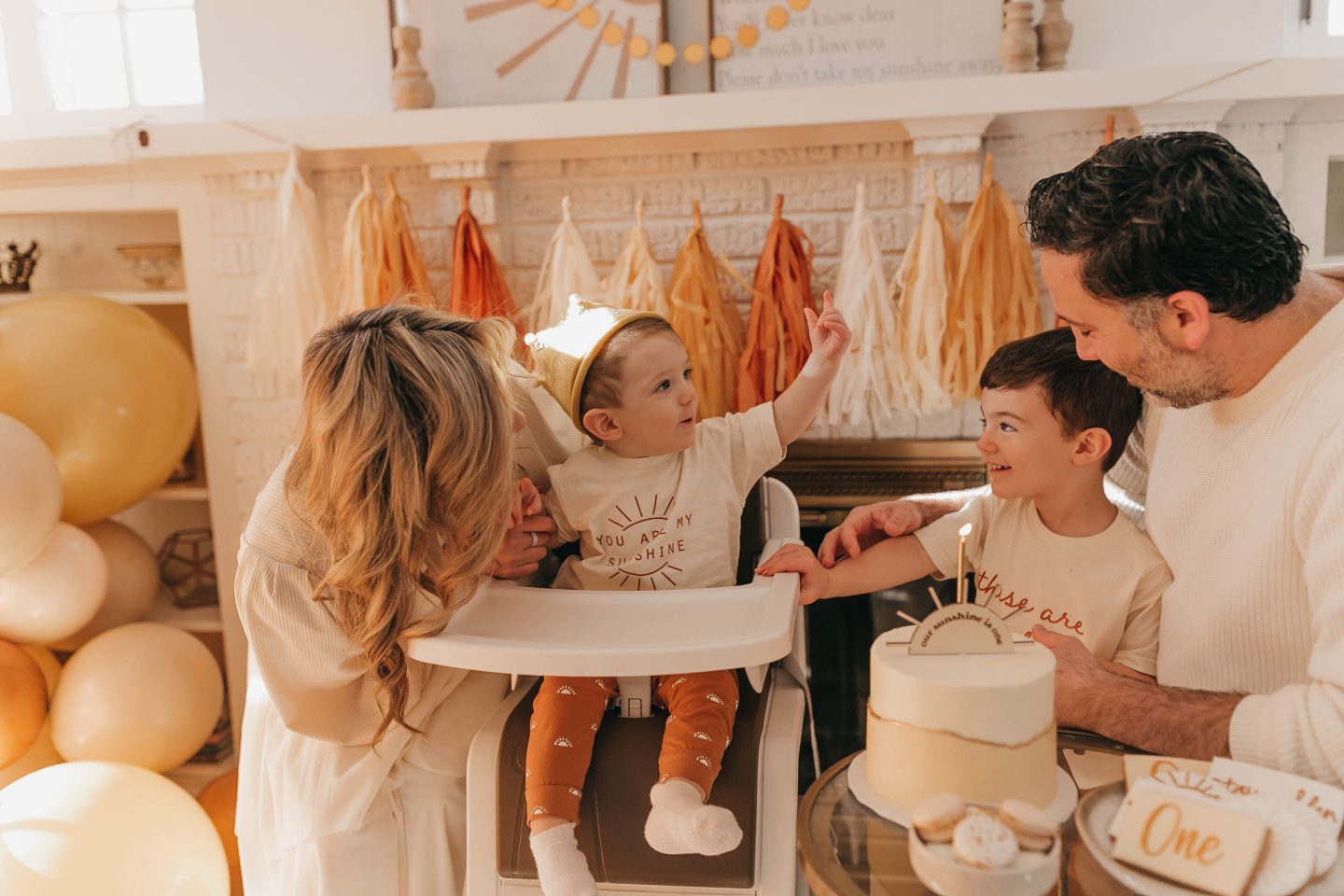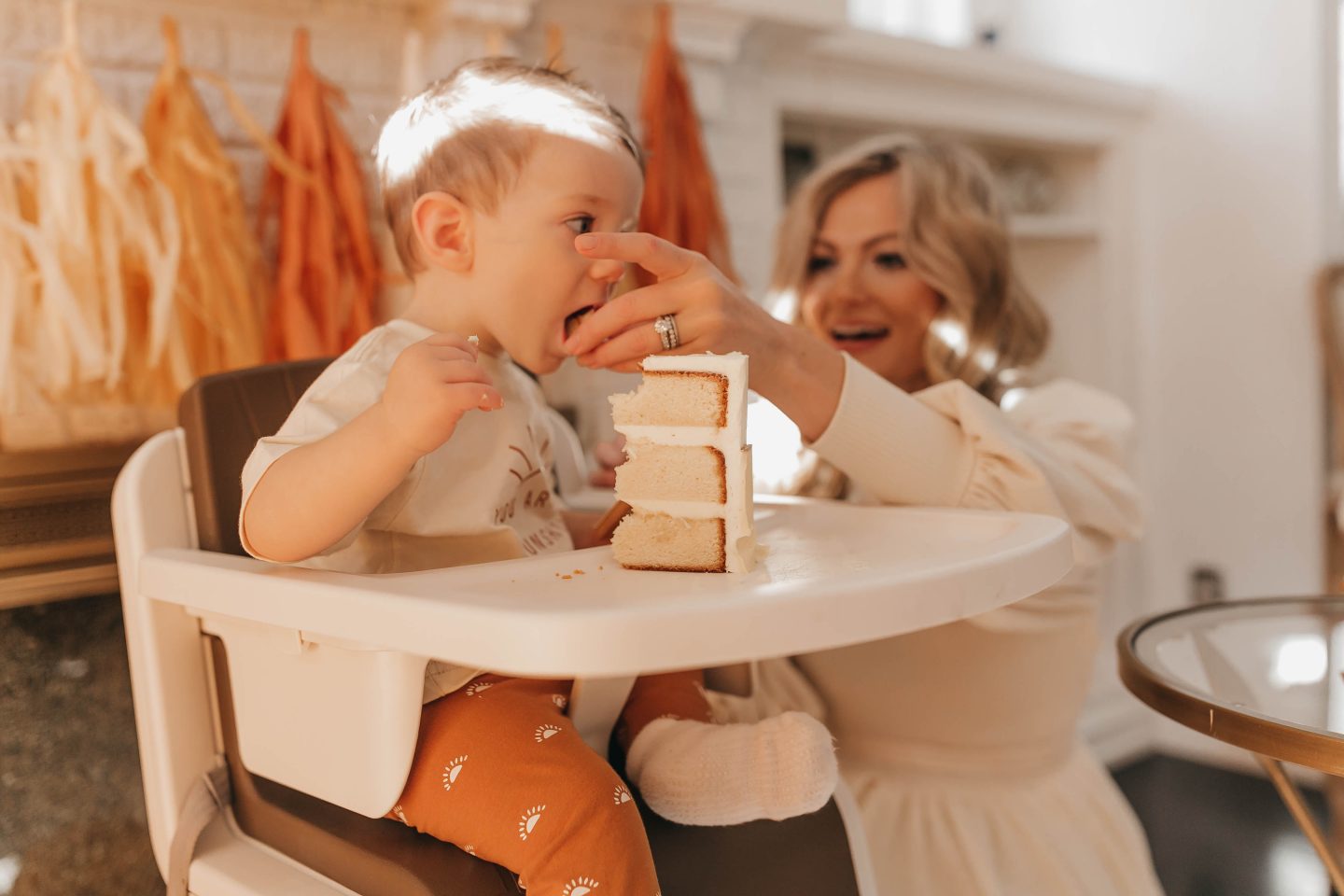 This intimate celebration is my favorite theme, yet. I love to throw parties, the wedding planner in me looks forward to every single birthday in our family. I knew from the beginning; this would be our little Rolf's birthday theme. I am totally in love with these images, the colors, the overall feeling that day was just so sweet.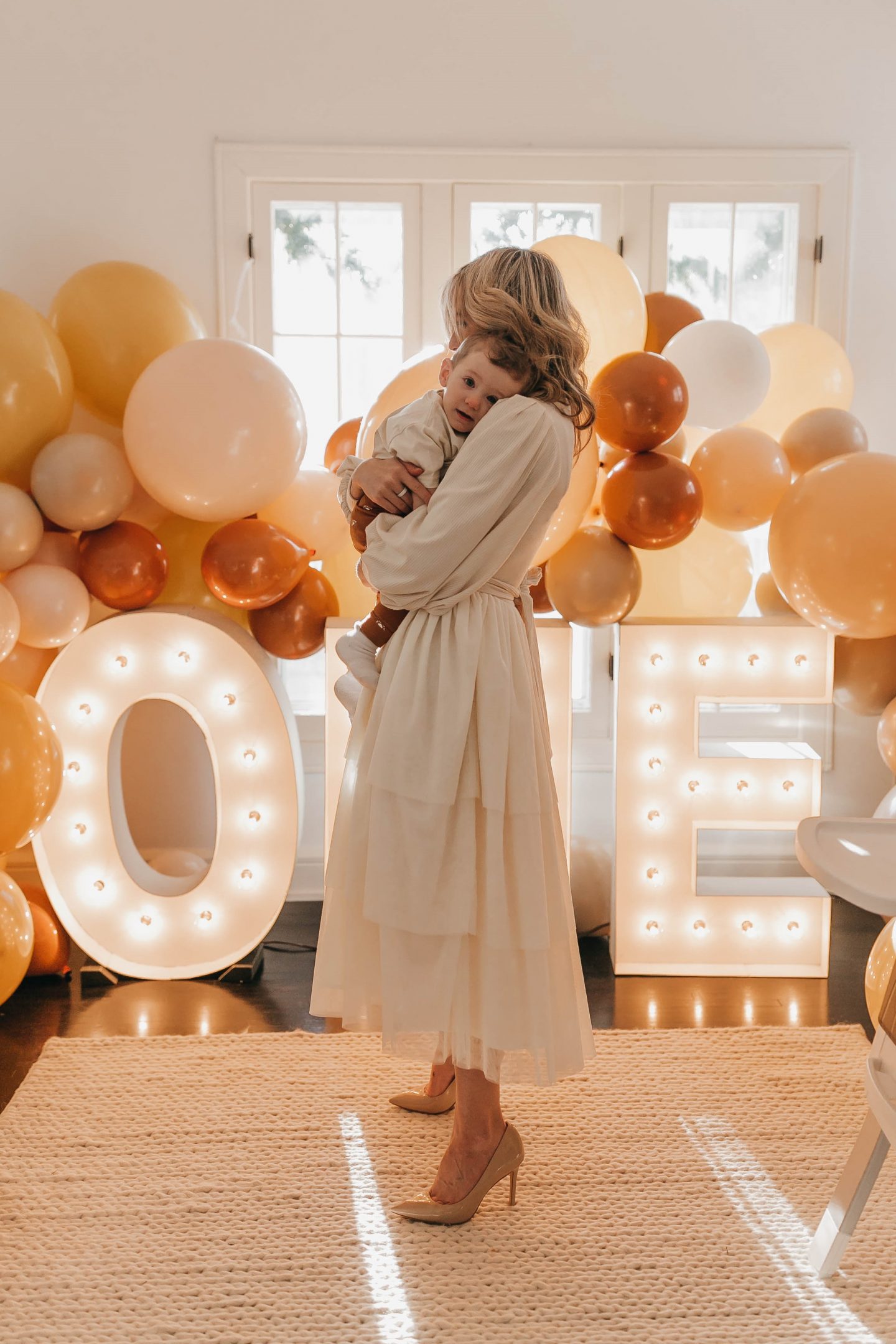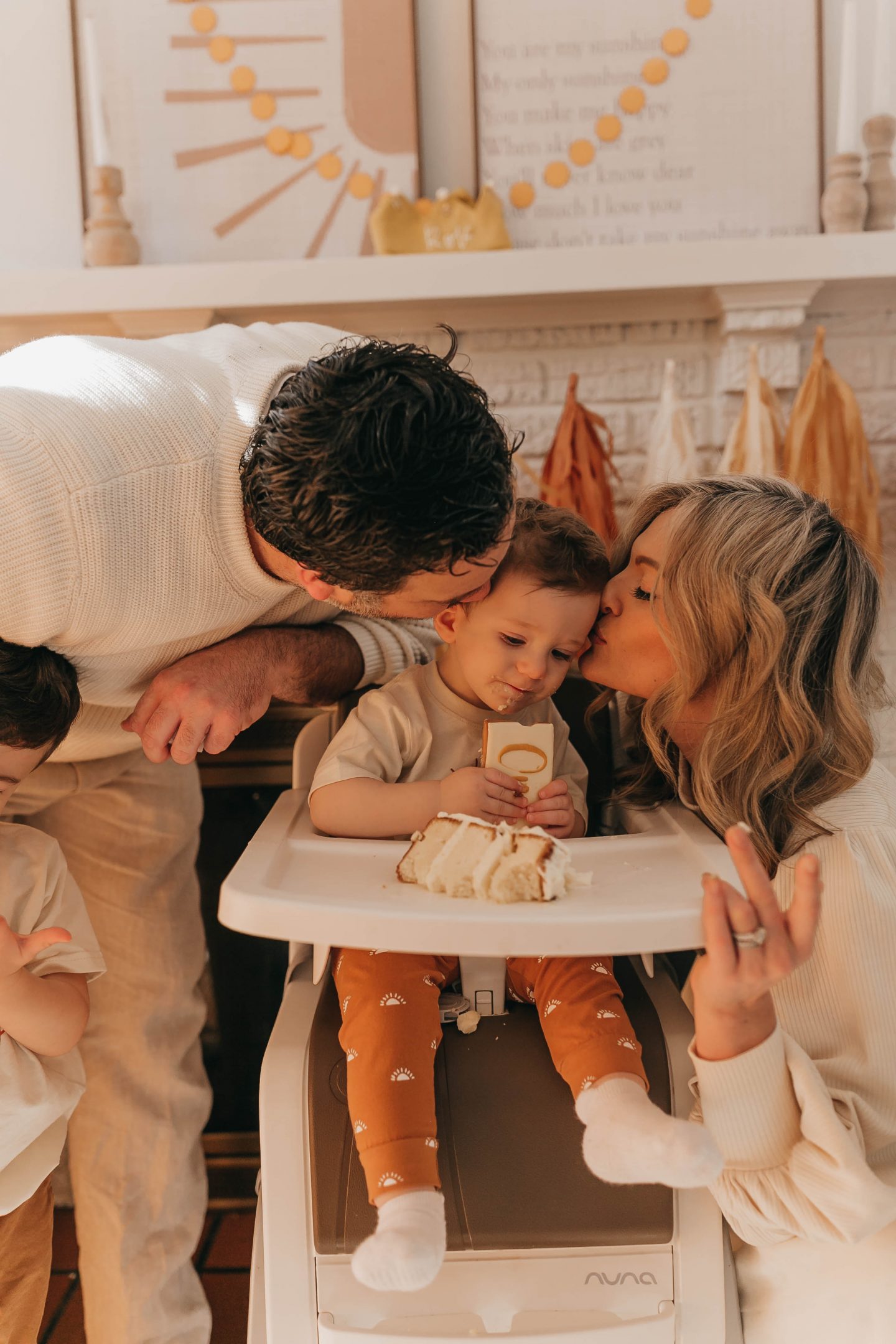 Having a child with a birthday right after Christmas is a little challenging because I had to be on top of my game when it came to throwing this soiree. I have had so many requests for links to items like his little party crown, the balloons, my dress, which was just restocked, the sunshine prints, and more. I am sharing them all here for you!
Special thanks to Morgan Manney for working her magic this day and capturing these moments for us! If you remember Leo's birthday, it was another glorious celebration, and I love having a professional on-site so I can be assured that every detail will be captured!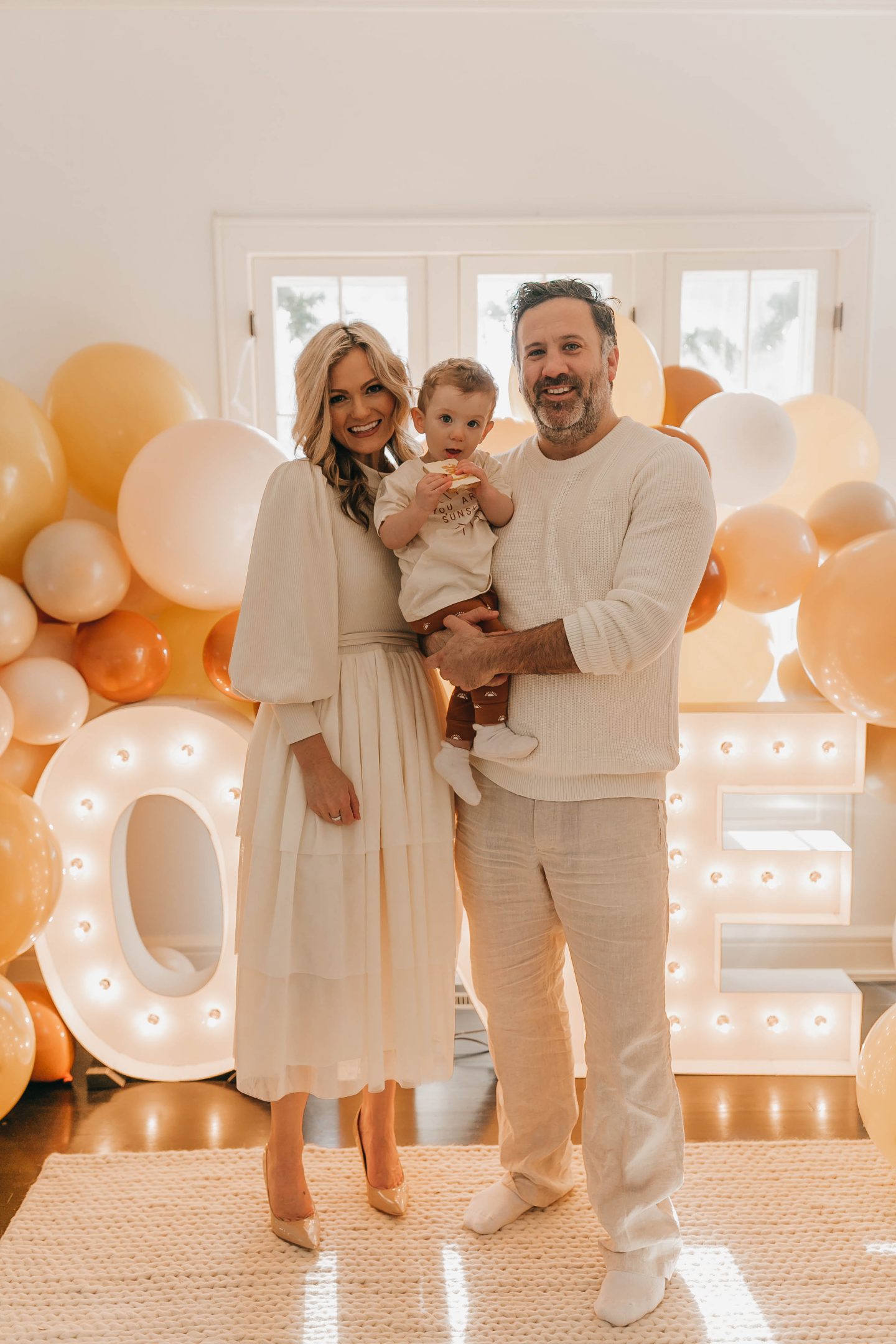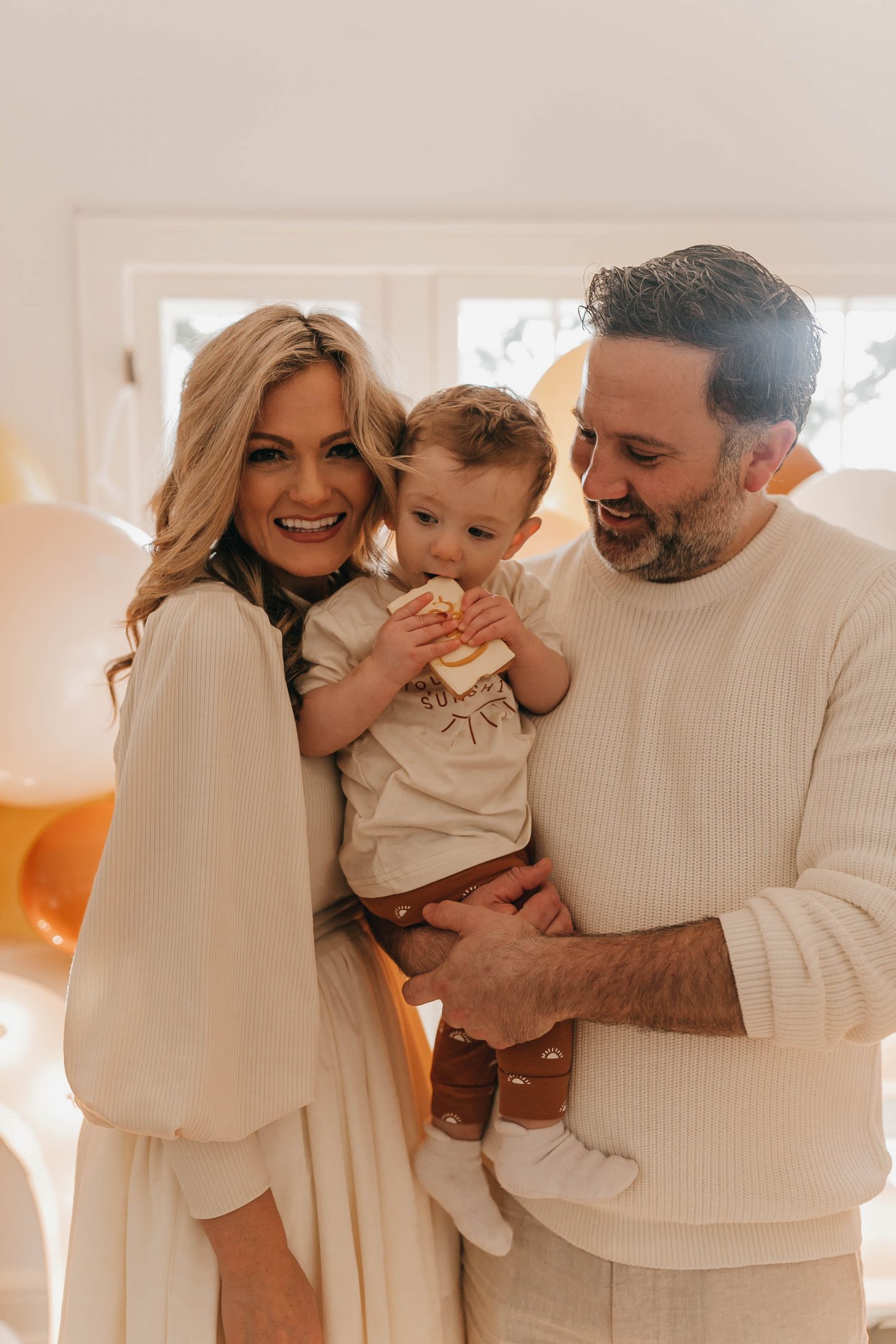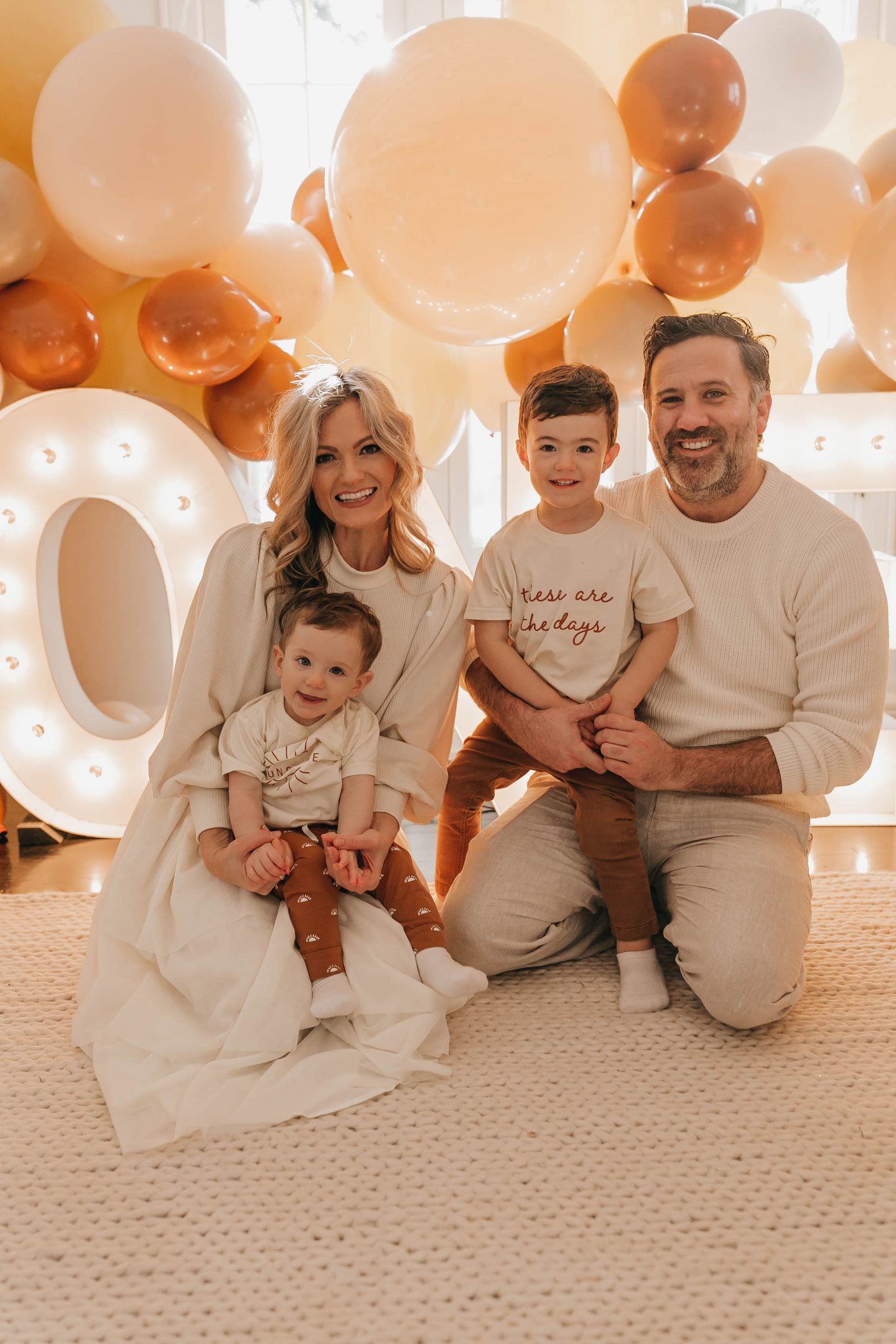 When I started looking for sunshine themed parties, everything was so bright and so yellow I almost changed my mind! Then I found this adorable invitation on Etsy, and I was like, well, there we go, this is the calling card, and now we are ready to rock and roll!

I personally feel like Alpha Lit really brought the party up a notch with these light-up letters! They have the most amazing team, and they are a family-owned business, and I am so honored to have met and worked with them now twice on both of our kiddos parties! The whole room was glowing, and we had a nice sunshine-filled January morning, so that was a real treat!
I took a major walk down memory lane that morning, going back into my photos from the day Rolf was born. 7:33 am on a surprisingly warm January morning. I will never forget the emotion of walking into the hospital. Laying in the OR and waiting to hold you on my chest. It is a feeling I cannot begin to describe. John holding my shoulder, and both of us crying tears of joy. I get emotional just thinking about it.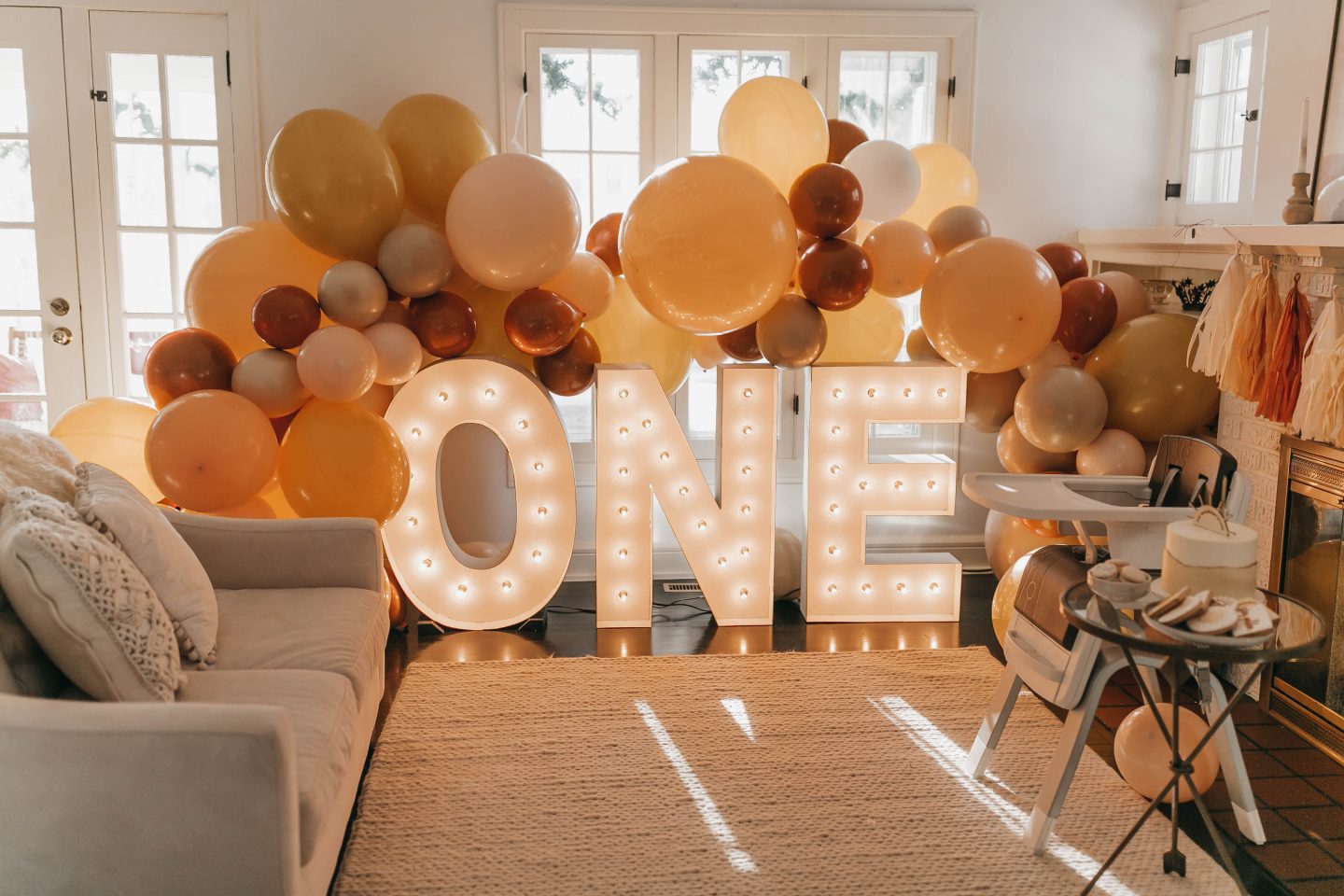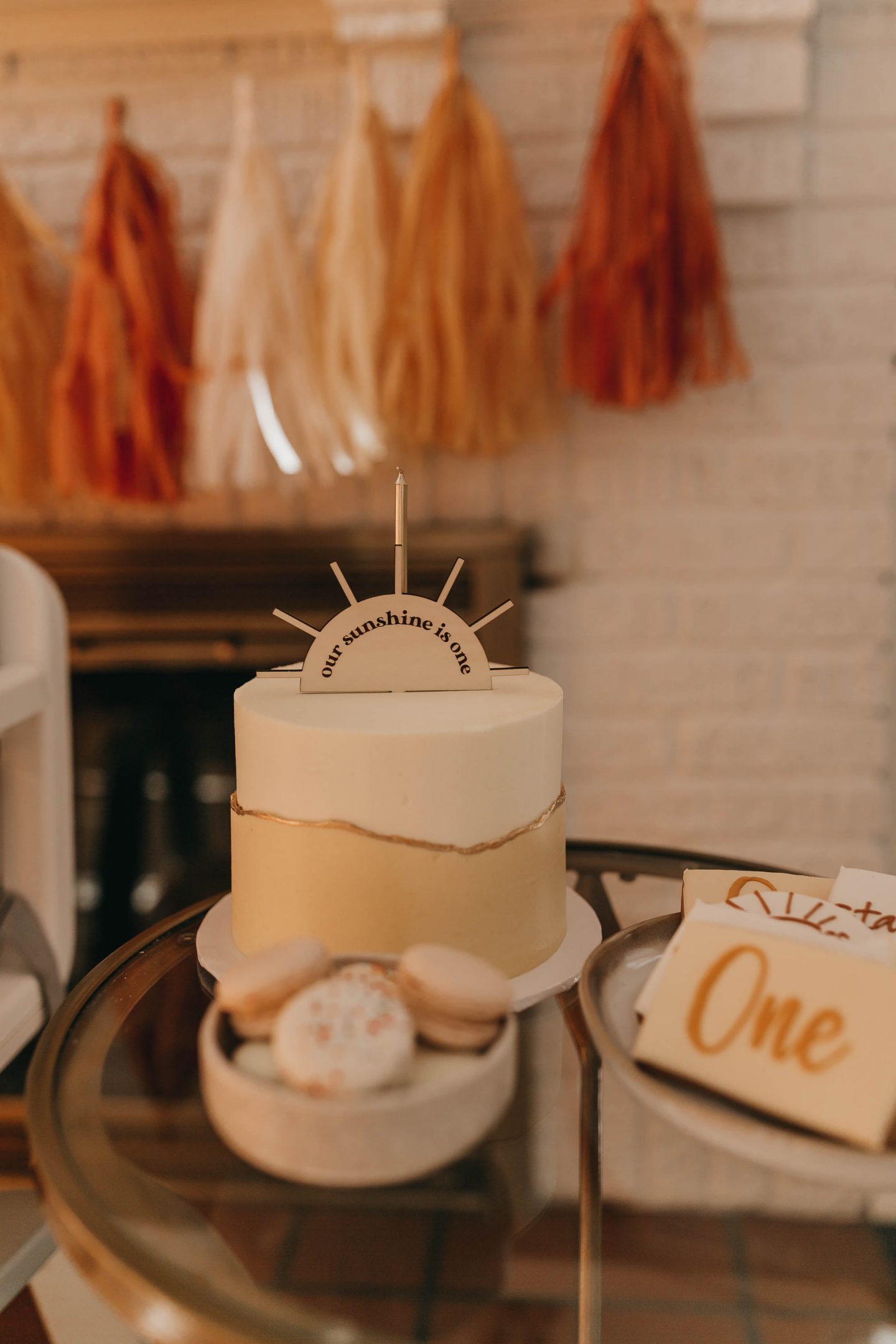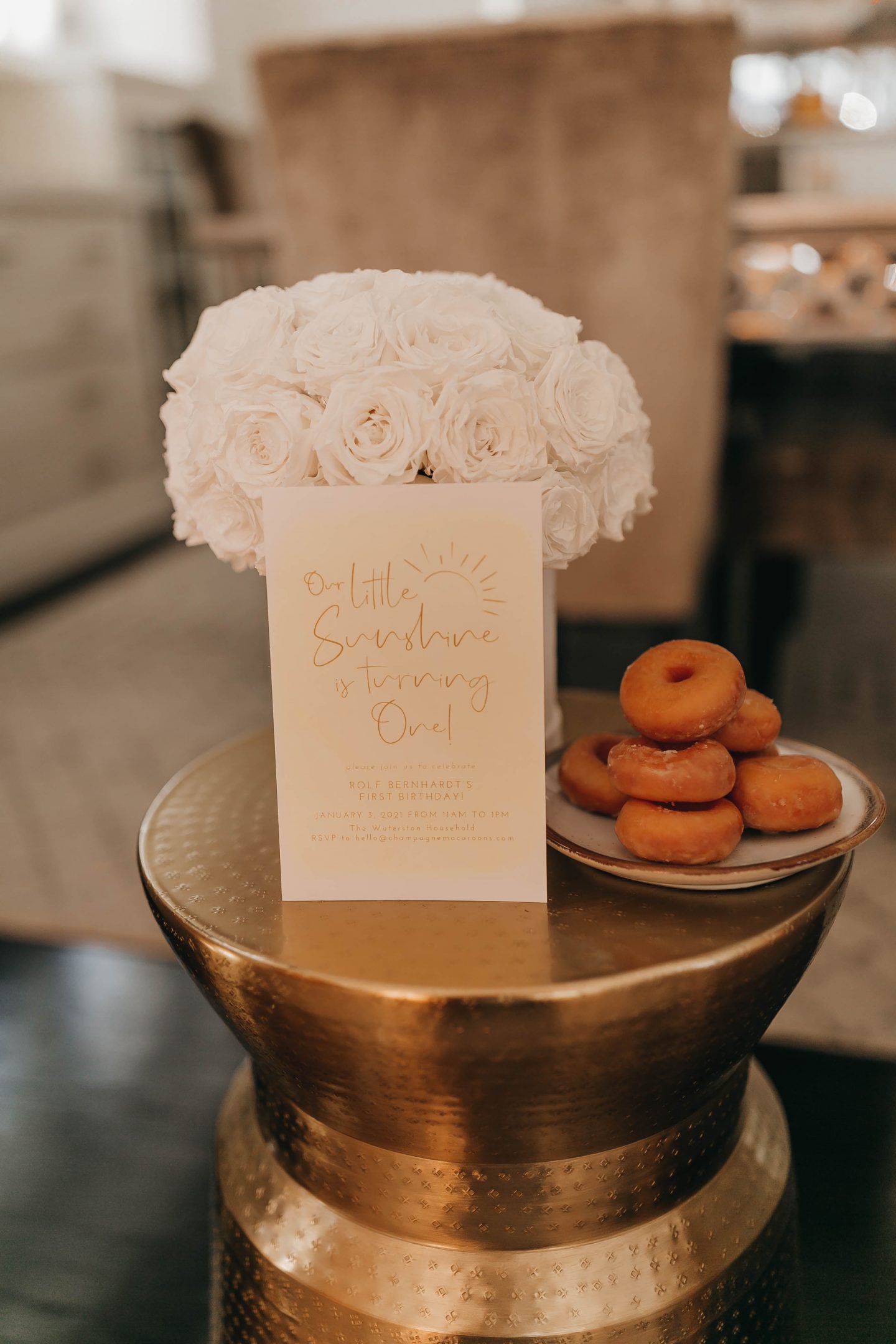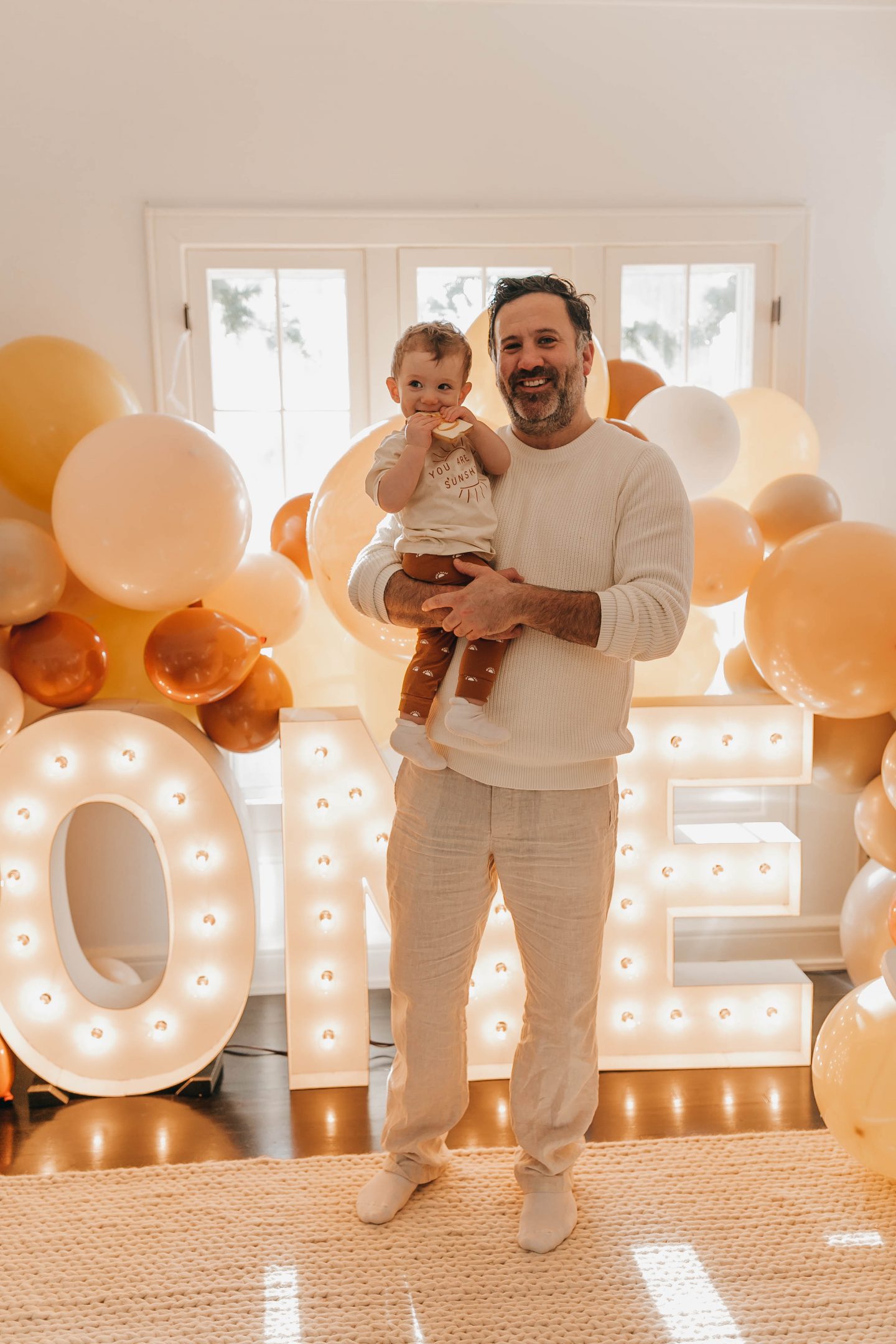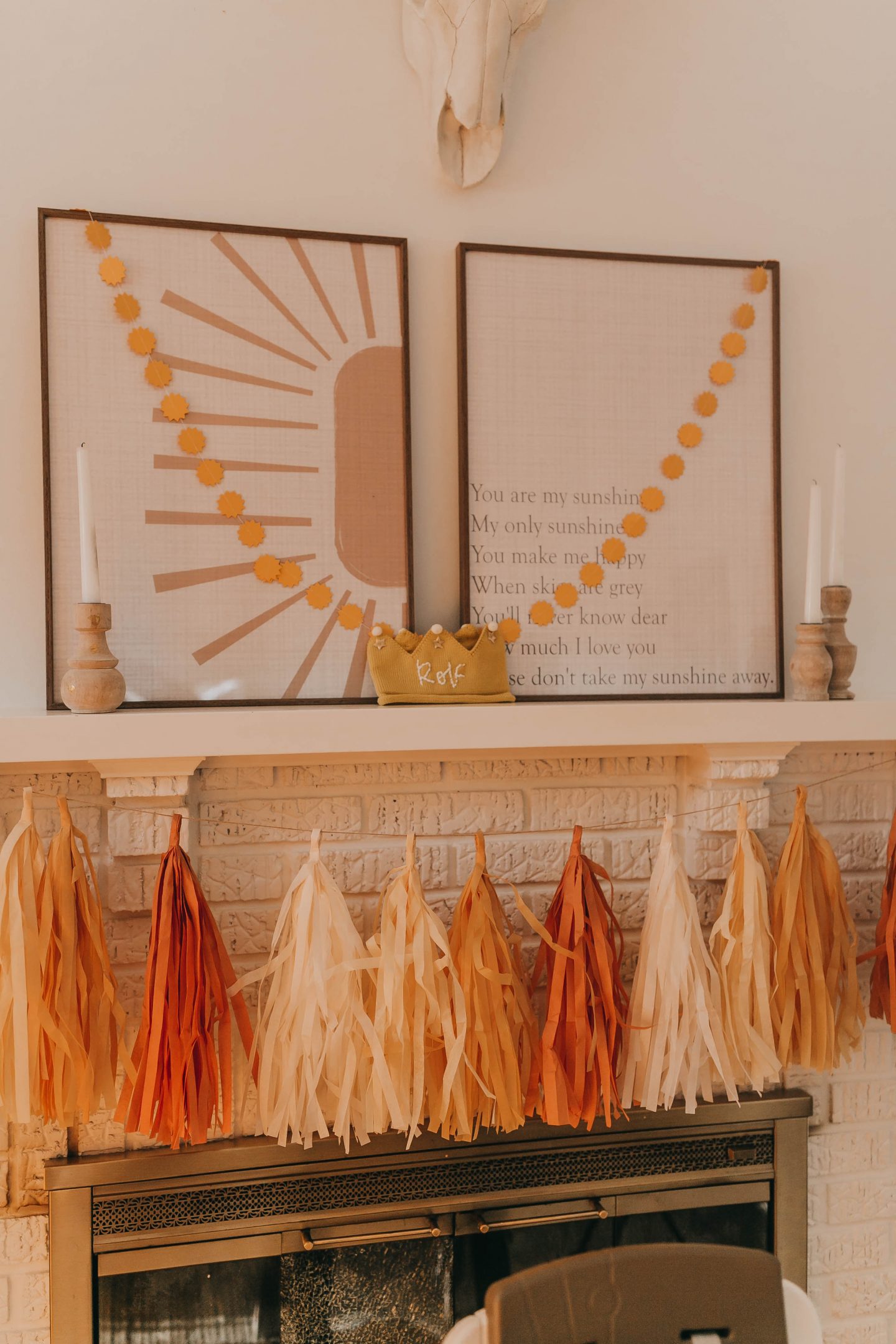 This baby has brought us so much joy! I am so grateful to be your mom, Rolf. I wonder if you will read this one day or if blogs and the internet will be totally out of style! All I can say is you are the sun. You are my pride and joy. I love you to the moon and all the stars.
Happy Birthday to you! Happy birthday to us! I cannot wait to celebrate the next one, and I cannot wait to see you grow and amaze us! Walking by eleven months, saying mama, dada, ball, bye, and smiling so big, I can barely contain myself. Your spirit is contagious, and just like your brother, we do not know what we would do without you!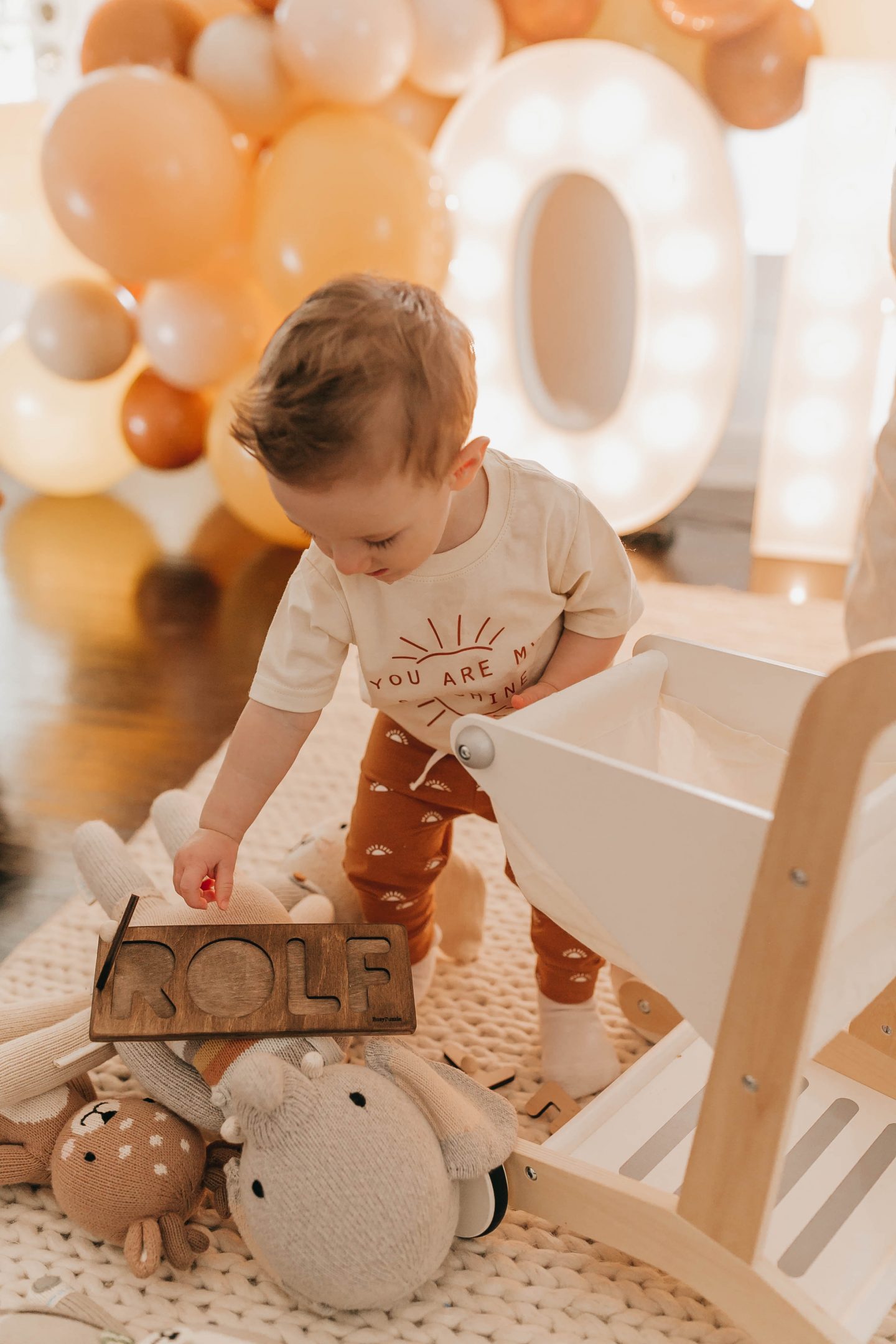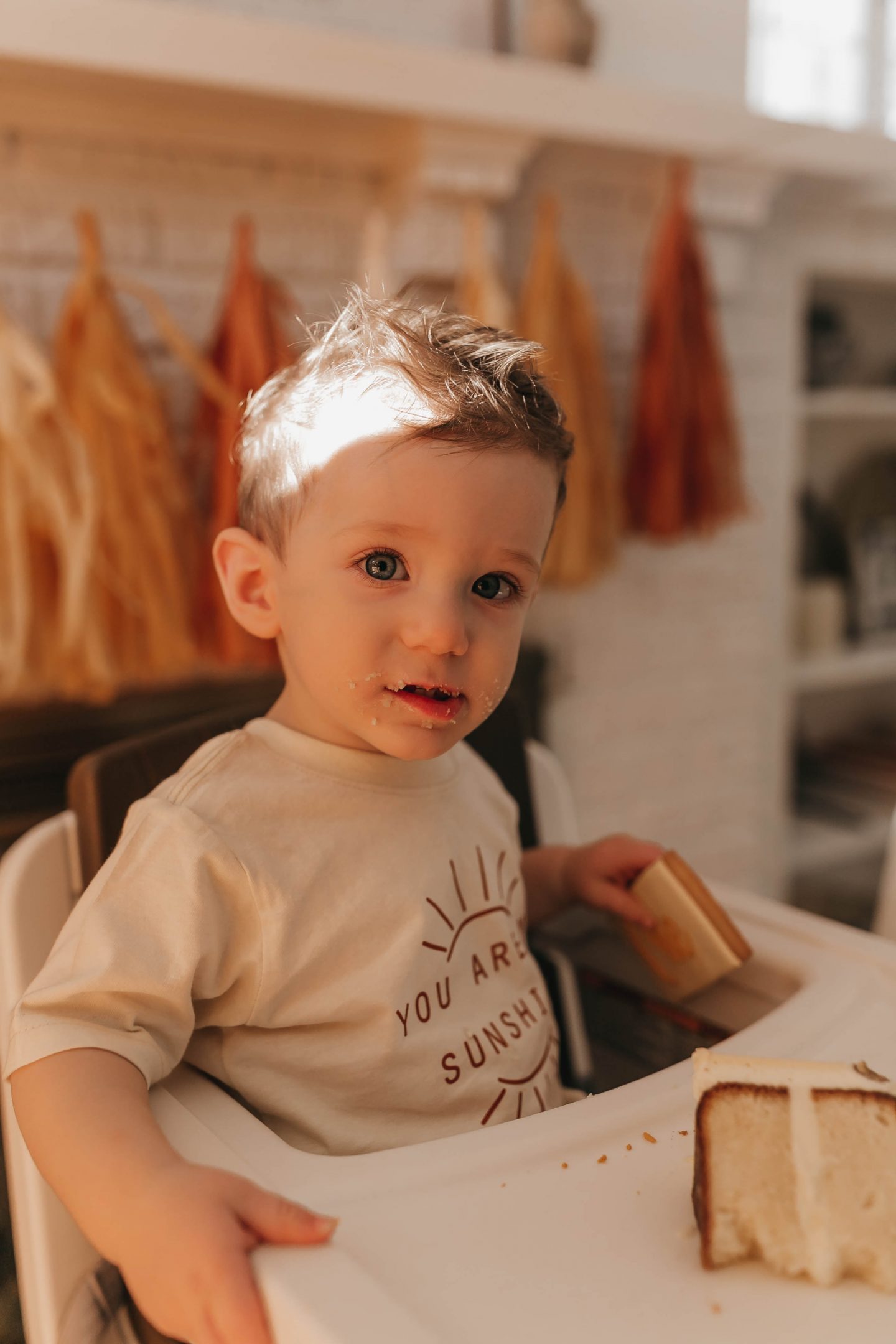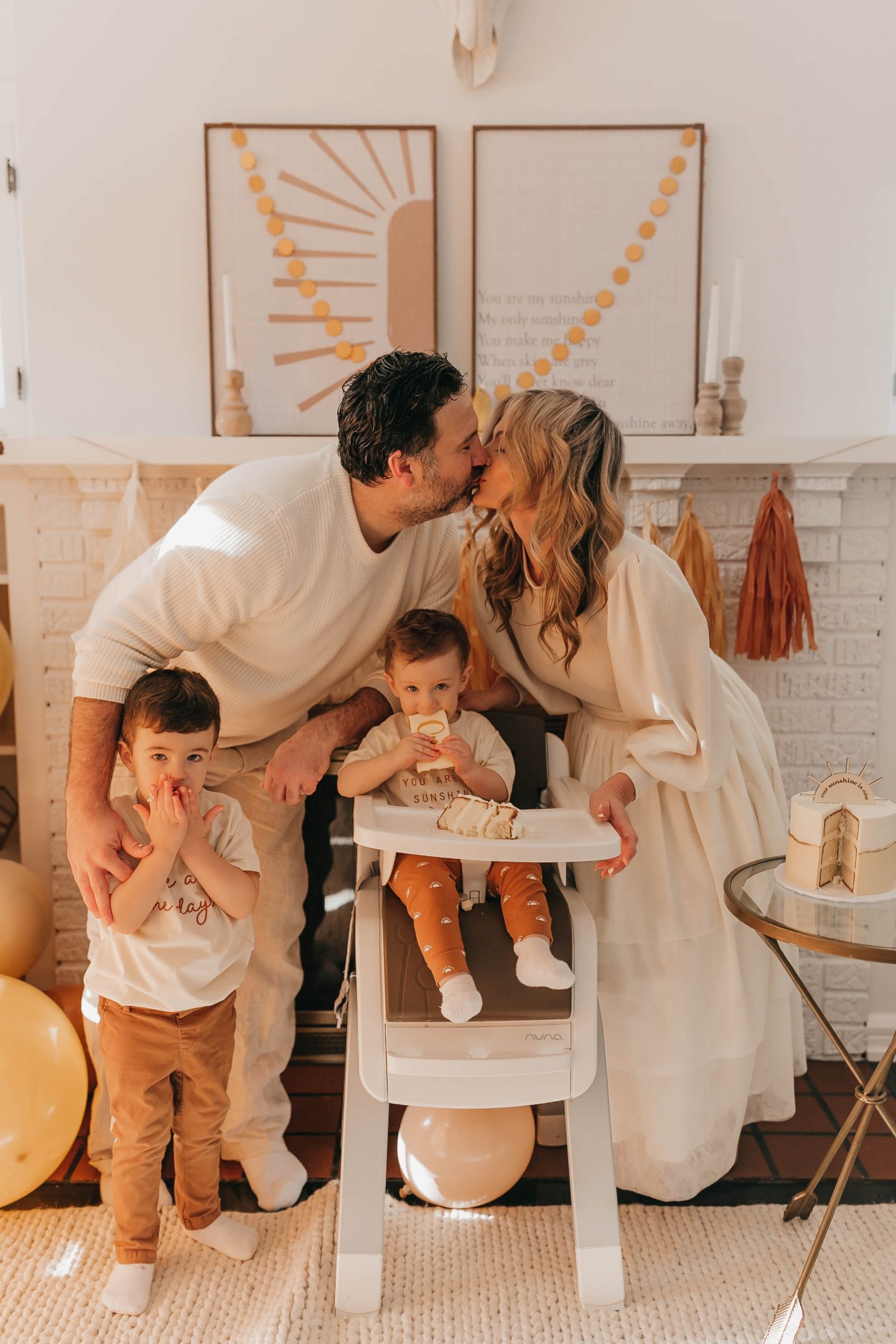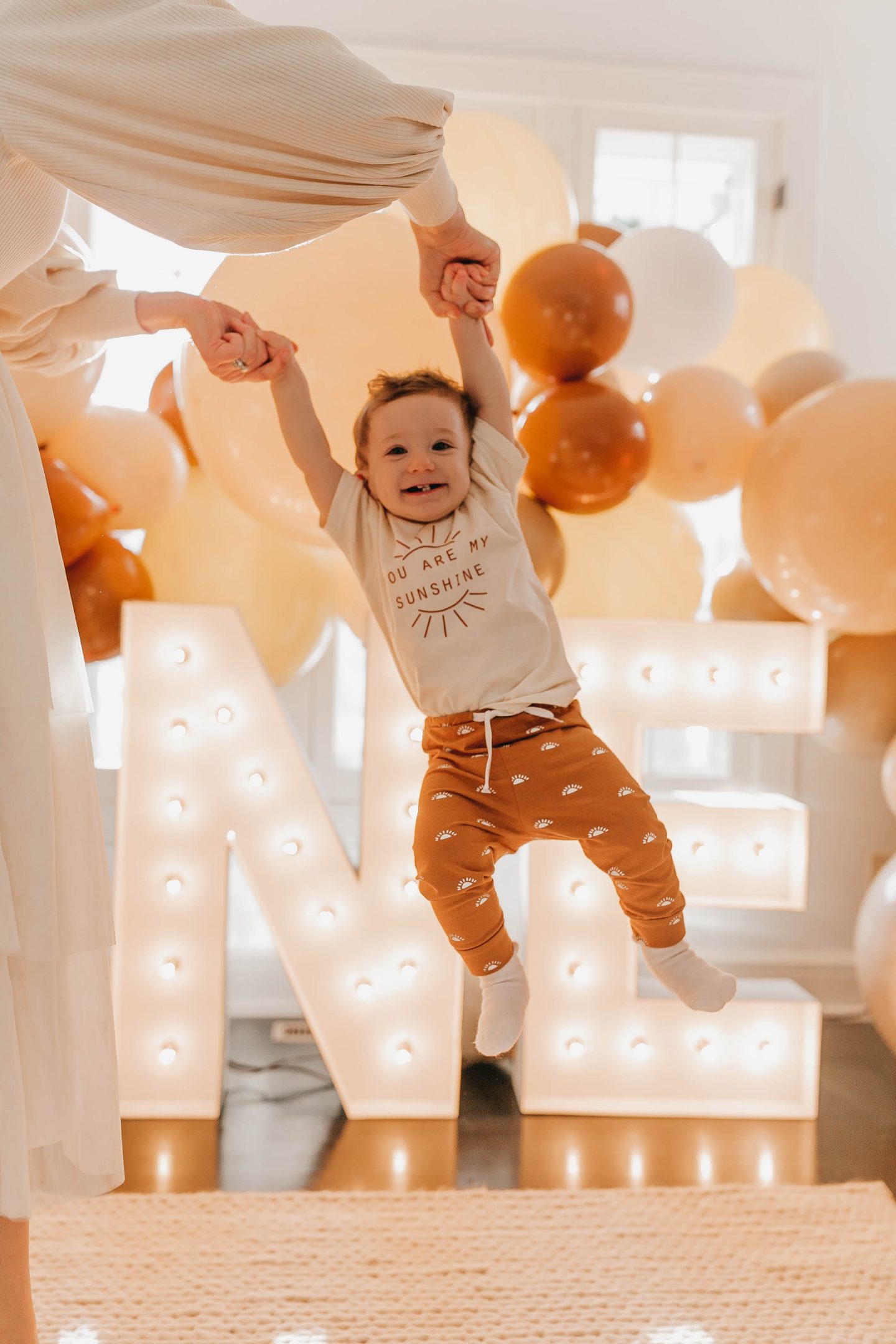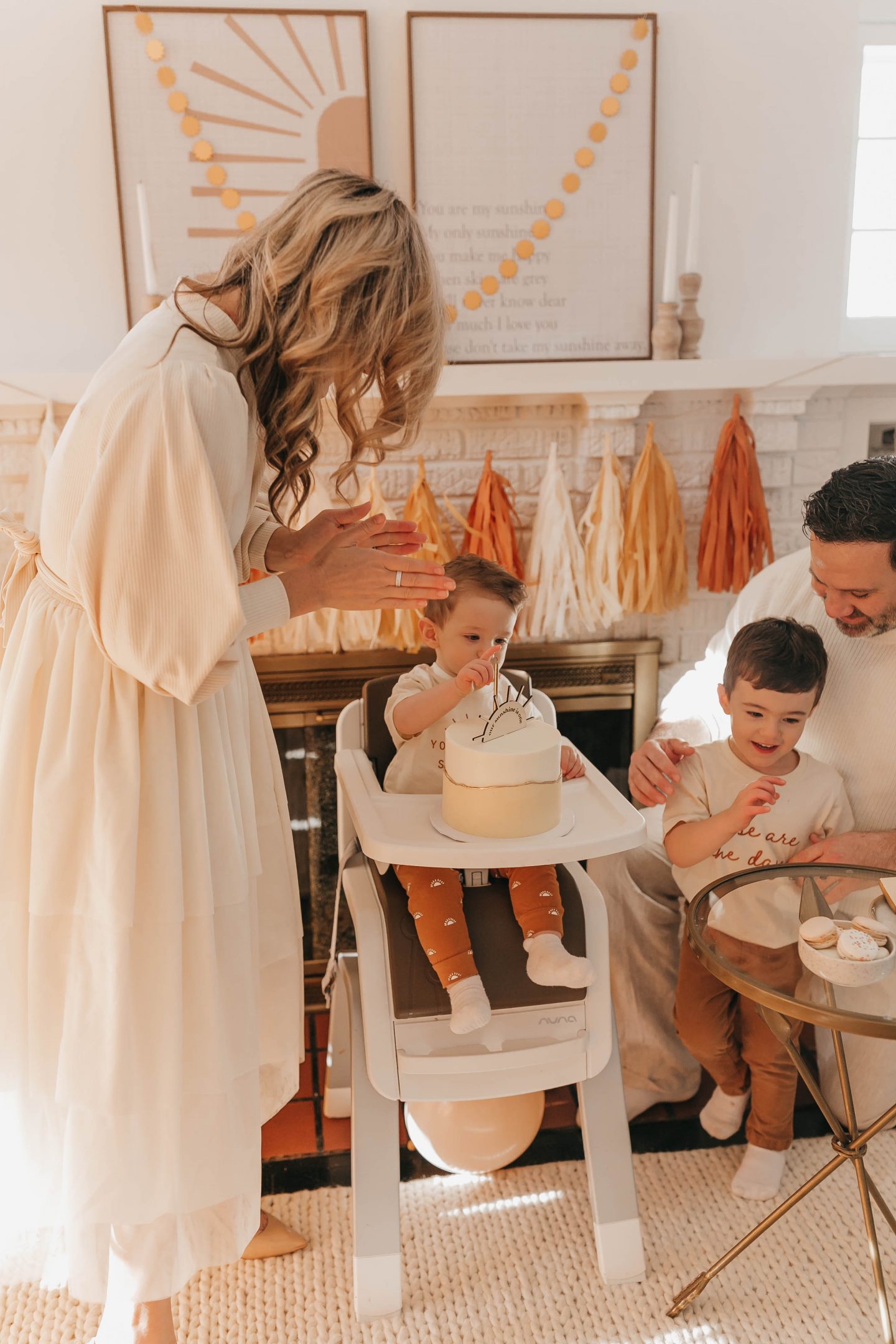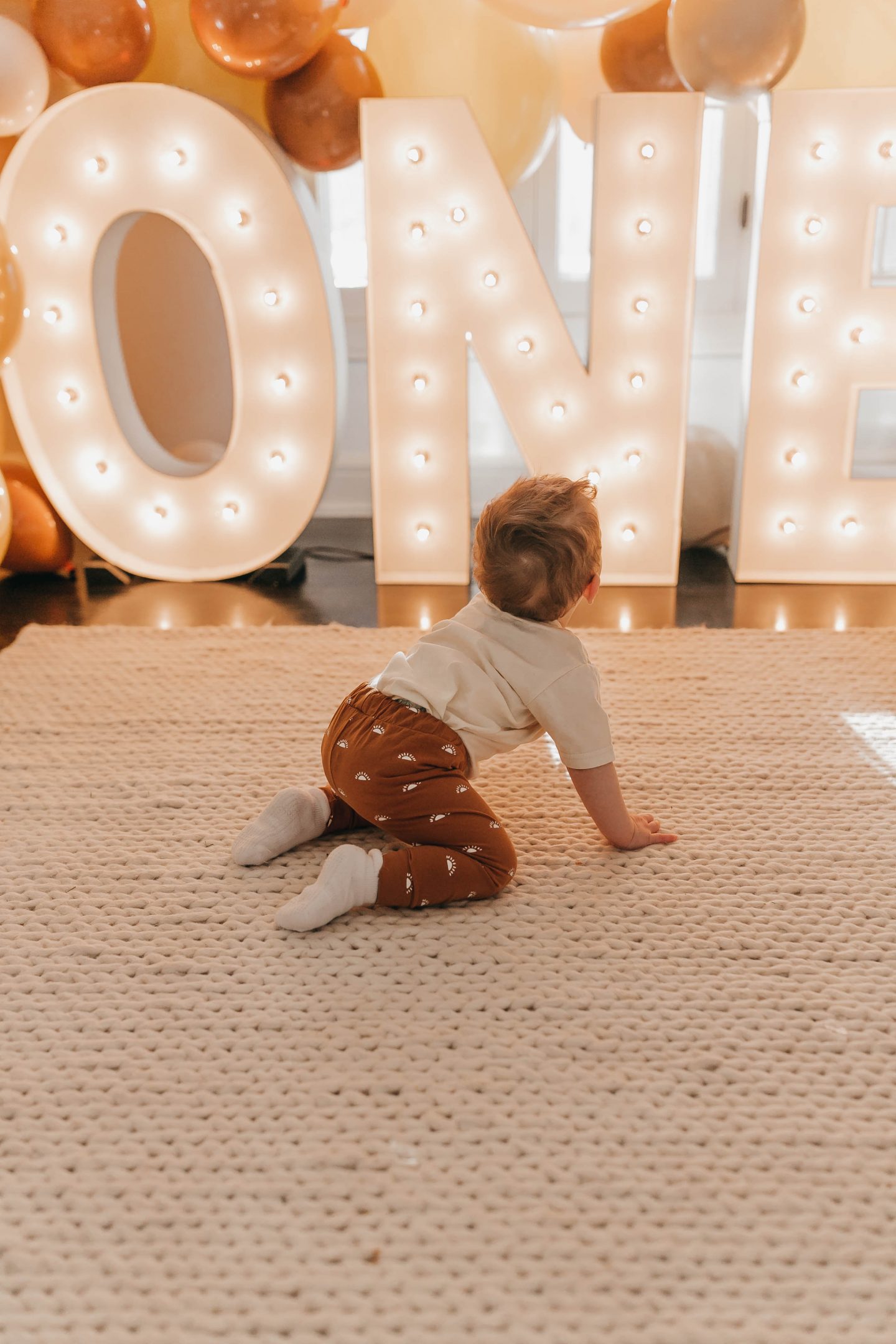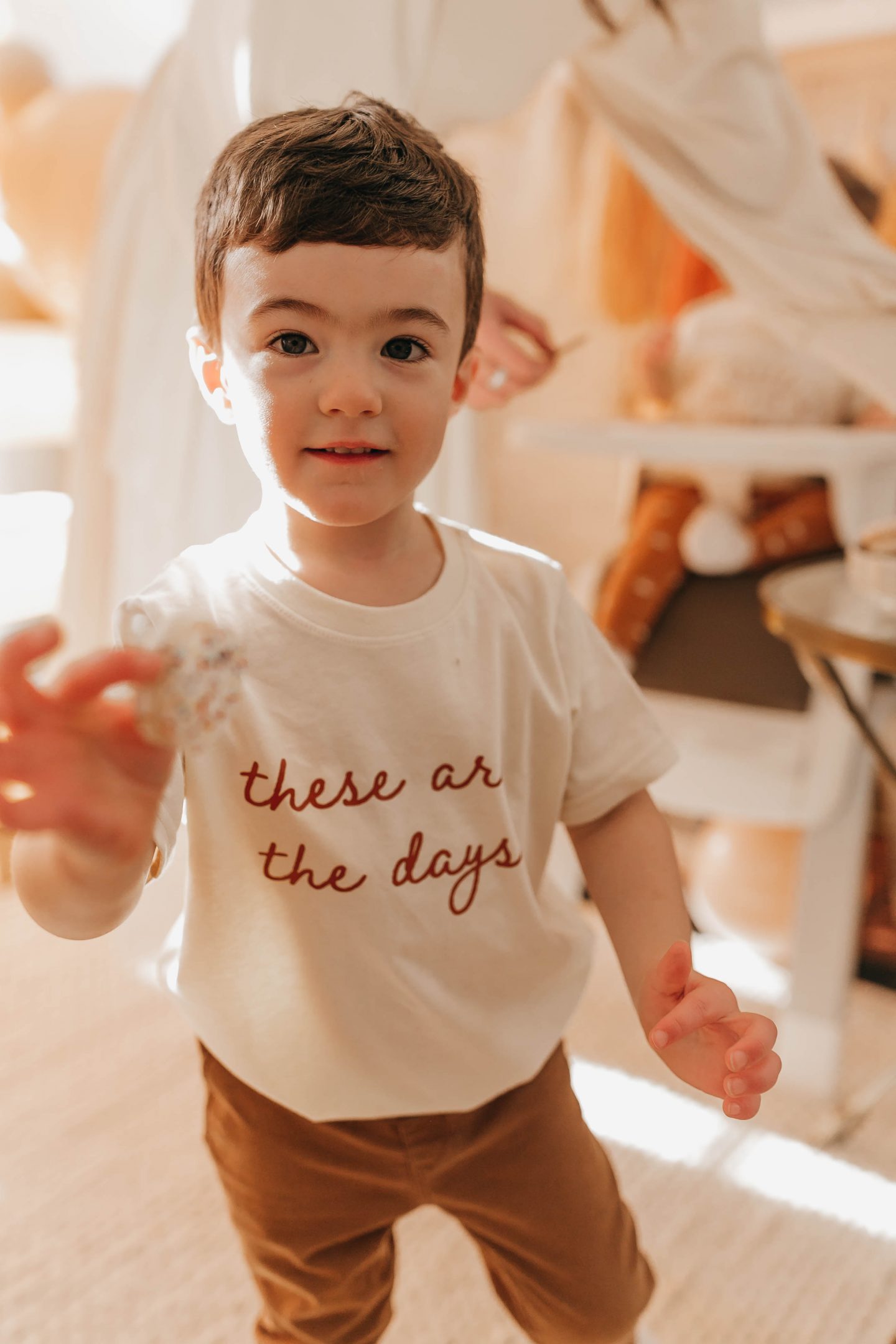 Like Leo's shirt so beautifully says, These truly are the days. Days I never want to forget. Days we will look back and forever miss. I love you, sweetheart!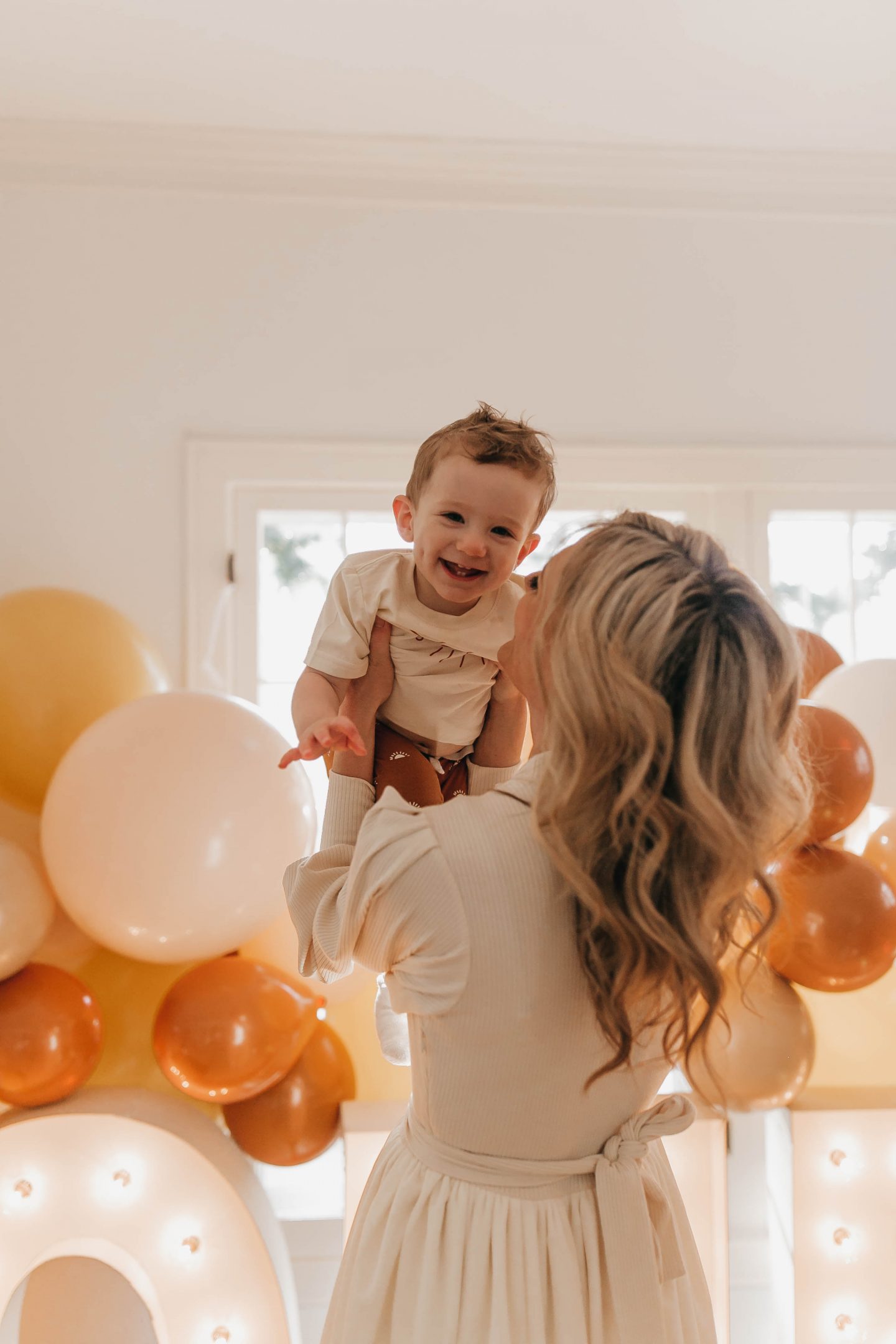 XX
Mom