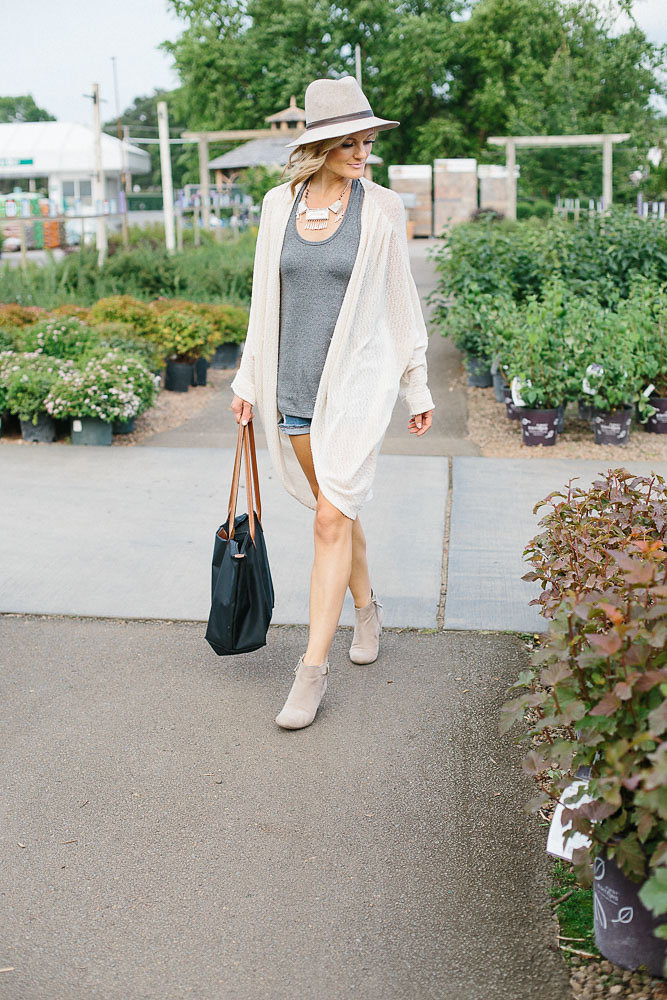 Tonic Lifestyle Apparel and I are bringing you a series of Motivate Monday posts, featuring styled looks combining both Tonic clothing and items from your everyday wardrobe. Tonic is an active apparel company headquartered in Vancouver, Canada, who strives to bring its customers exceptional fit, style, and quality. Their motto: STRONG. SMART. BEAUTIFUL.
Our goal is to encourage you and your wardrobe by helping you take your active outfits – whether it is your yoga style, running style, or post work out style – into your routine tasks and look good while doing it. Because life seems to be getting busier and busier, being able to mix and match items from your everyday attire with your active lifestyle provides even more options, making it easier to get dressed for your day.
In our first motivate post,  I'm wearing the Tonic Erica Tank in Domino. Every woman needs this tank hanging in her closet. Composed of super soft, ribbed bamboo fabric (all made in Canada) this piece is known for its comfort and super absorbent properties.This tank goes with everything; Dress it up or dress it down, keep it on post work out, pair with your favorite denim shorts, a flowing cardigan, pr even booties, and BAM! You are both comfortable and stylish while on the go.
The beautiful Artisan necklace, photographed with my Tonic tank, is very near and dear to my heart. Provided c/o Noonday Collection, the Afar Necklace is crafted in Ethiopia and made from up-cycled artillery pieces, (shrapnel, bullets, etc found in fields). These remnants of war are melted down and turned into beads. The talented Ethiopian artisans (most of whom are HIV positive, shunned by family, have no jobs) hand make each piece providing them the resources to afford HIV medicine and live healthy lives.  Such a beautiful thought that the very things intended to create death and destruction are being used in a life changing way.
Be sure to look at all that Tonic has to offer and enjoy!
Images: Ellen Ashton Photography