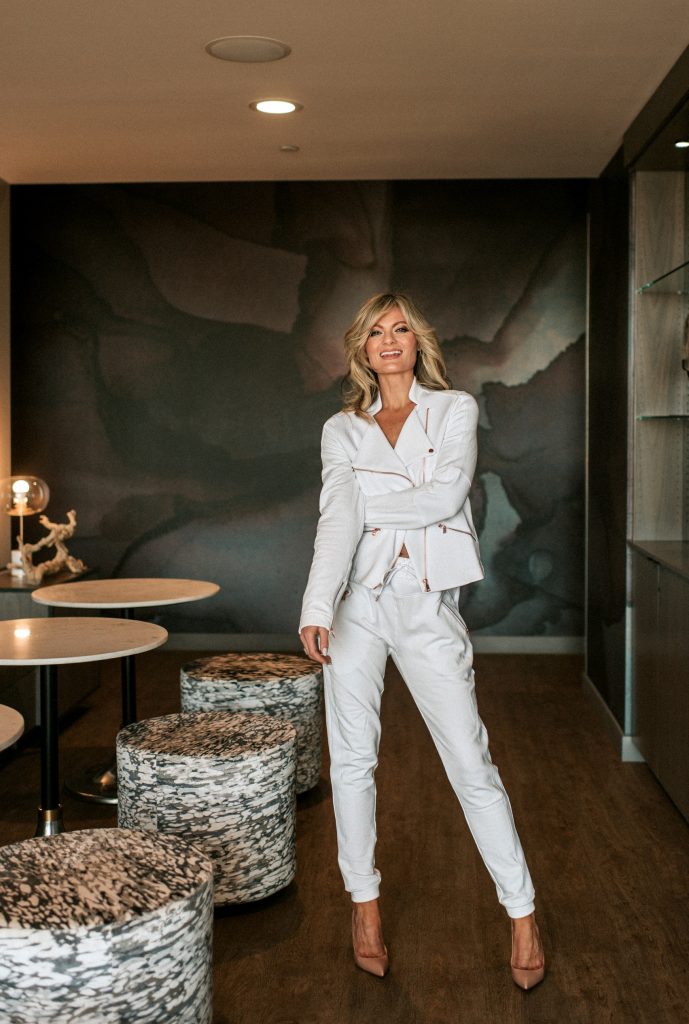 This whole blogging journey has been one of my favorite's so far. Yes, there are up's and a lot of downs, but overall I find it to be exhilarating. Working for myself and taking the leap to focus on C+M was one of the scariest yet most rewarding things I have ever done. And that is saying a lot considering all the jobs I have tackled in the past!
There have been a series of inquiries that keep arriving over and over in my inbox, direct messages and even in person! I figured now was as good as a time as any to tackle them. All the questions you have sent my way, I've finally answered below!
HOW DO I START A BLOG?
WHAT TYPE OF DOGS DO YOU OWN
HOW TALL ARE YOU?
HOW HAVE YOU HAD SUCCESS WITH BLOGGING?
HOW DID YOU AND JOHN MEET?
WHAT DO YOU EAT
WHAT IS YOUR DAILY DEVOTIONAL YOU SHARE?
HOW LONG HAVE YOU BEEN IN MINNESOTA?
WHAT IS YOUR WORKOUT ROUTINE?
WHAT ARE YOUR PREGNANCY CRAVINGS?
So here they are along with all the answers! If there is something I missed and you are just dying to know then send me a message or leave a comment below. I hope this helps and appreciate all of you for following this exciting journey with me. Especially the newest one of adding to our family with a baby boy this summer!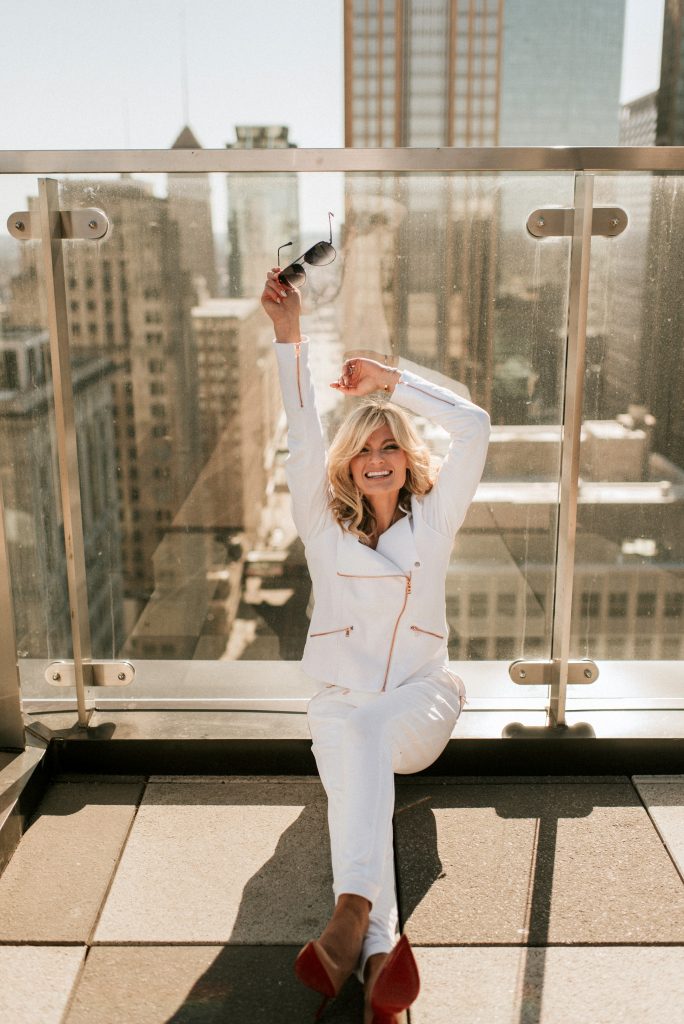 HOW TO START A BLOG…
I decided to start the blog because I was bored. Work was consuming me, and having had so many exciting and challenging jobs in the past; each one taught me something unique that has helped contribute to blogging. I know this gig can look like a piece of cake but trust me, it is a bugger! Take time to learn about blogging; I worked when I started it because I wasn't making money in the beginning. Free clothes are a bonus, yes, but you still need to turn the lights on at the end of the day!
Go easy on yourself. Blogs now live in a saturated space, and when I launched the blog I had no idea this big lousy world existed, let's be honest, I didn't even have Instagram until 2014! But all that to say, if it is bugging you and it lives deep down inside you then just go for it! Everyone is different and what you bring to the table someone else won't so use that to your advantage. Go to the places that inspire you and build from your inspirations.
First buy a domain name, pick your social media name to match, and then start writing! I use WordPress and edit everything with Grammarly. I find Pinterest a tremendous creative outlet. It reminds me a bit more of what Instagram used to be! However, if I am lacking creative juices or need a reset that is my sounding board!  When I finally let go of all the distractions and decided to focus on C+M, it made all the difference!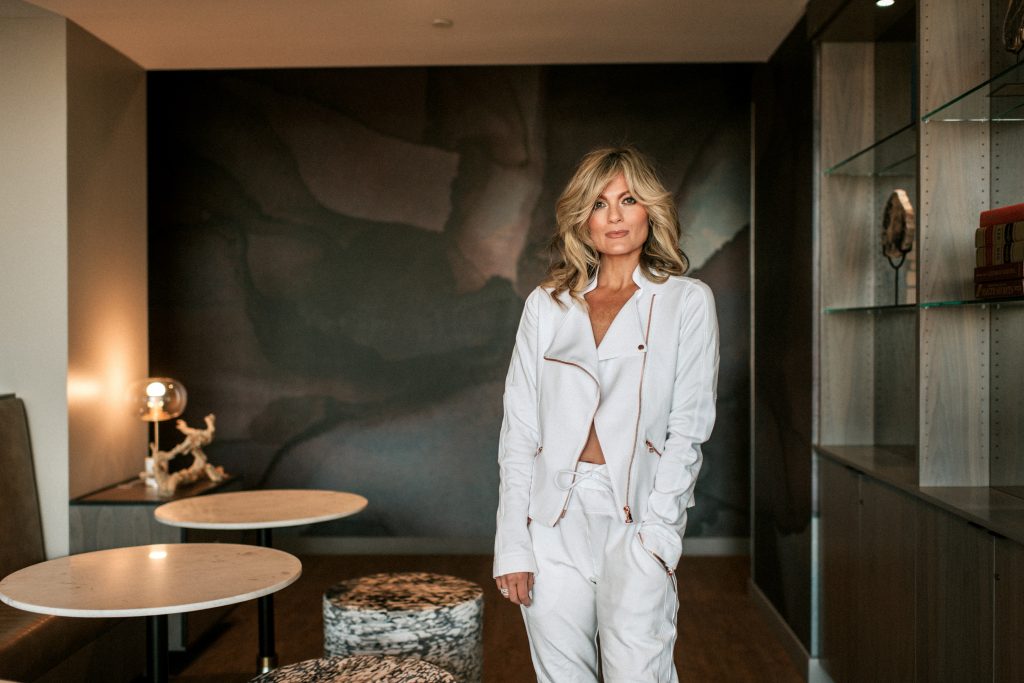 THE POODLES…
Trixie and Babs have been the center of so much attention online, and I have no doubt why! I do not know if it is the recent interest in owning animals or the fact that its springtime and more people want a puppy, but regardless, they are both poodles. Trixie is nine years old and a teacup poodle. Babette is five years old and a toy poodle.  I am a little biased, but they are the best companions.
I tell every single person that mentions they want one to do their homework. I grew up with poodles and know the time and energy and investment that one is making when purchasing a smaller dog. They are needy and the first three months will be the most challenging. Trixie was ounces at 18 weeks, and I had to keep her with me at all times.
My boss hated me when I brought the dog into the office but they do not eat and their blood sugar goes so low they will pass out! These little fur balls need a ton of attention. I was single and living alone, and it was a ton of work! Had my mom not been able to help me while I was working full time I do not know what I would have done!
Our little Babette came second, and I love having two. I like that they can play together and keep each other company, but Trixie is still not 100% sold on having a sibling. If you get two I recommend getting them at the same time!

HEIGHT, WEIGHT, AGE…
Listen, a woman never kisses and tells, just kidding, but I get this ALL THE TIME! I will pass on the weight question because I think the number on the scale means nothing. If you are healthy and happy, that is the best number anyone can read out loud. I am barely shy of 5′ 7," and I love being tall. I love having long legs! They are my favorite part of my body, and I think everyone should pick one thing they like the most! Nose, lips, eyes, bottom, whatever it is, just remember it's important to love yourself.
I am in my 30's, and this is my all-time favorite part of life so far. I hated my twenties. Life seemed so uncertain at the beginning of that decade. Growing my journey over the years has been such a joy to experience. If you are reading this and you are single or are feeling down, just know that God has an answer for you. The hardest part is being patient. I didn't get married until my late twenties, and it was definitely worth the wait. Here we are now and starting a family, and I am so excited for what the future holds for us.
Everyone's journey is different so remember there is no magic number to be married by, to have kids by, or to have it all figured out!  I think age is half a mental game and if you feel good the number means nothing!!!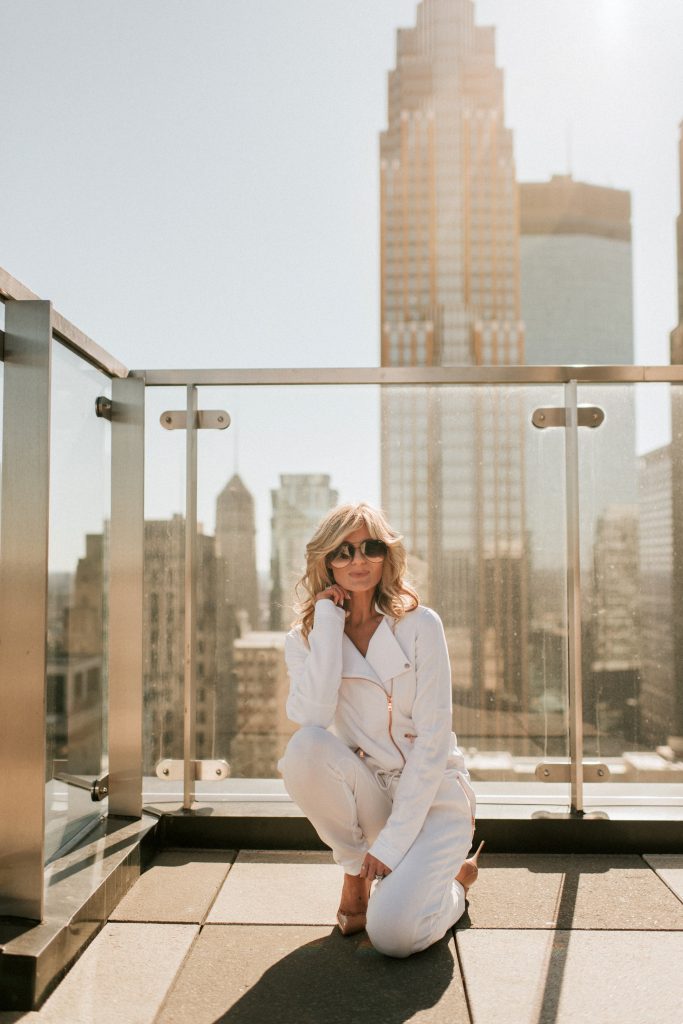 BLOGGING AND LEARNING…
These two go hand in hand. To be candid, some days I feel like the creativity is flowing like a faucet and others the well has run completely dry and other than an act of God there is no filling it up!
The most important thing I have learned is that working hard, believing in yourself, and keeping your eyes focused on the prize will get you much further in the end. I spend a lot of time planning out weekly posts, editing my calendar, scheduling meetings, and working behind the scenes. Currently, I do it alone, and it feels overwhelming at times.
There is a big gnarly business side that goes into blogging and negotiating. I didn't appreciate my worth and value for a long time, and now that I have had a few years under my belt I can look back at the good and the bad and appreciate both.
I am guilty of comparing myself to other bloggers. It looks so easy for some. I find myself scratching my head wondering how they have attained a million followers and get a billion likes on a photo of their hand holding a wildflower? Like what? And I know there are a majority who are cheating the system, but I truly believe in my heart of hearts that doing it the right way is always the way to go.
Sharing your life with the world is a choice. Being true to who you are should be natural and sharing that will always help you put your best foot forward. Wearing your blinders at times might be the best thing you can do for yourself and your blogging journey. Anytime something is forced, or I am not into it, then it shows. Be picky and anything you choose to represent your brand, just be sure you firmly believe in it, and you stand behind it so your followers know they can trust you.
THE LOVE OF MY LIFE…
John has been my biggest blessing and I enjoy sharing our lives together (whether he likes it or not!)! He hates being the center of attention, behind the camera or on my stories – ha! But he is hands down my biggest supporter, regular photographer and I couldn't imagine life without him. We met when I decided to move to California after graduating from Baylor University. He picked me up at the airport because we were going to be roommates along with two other people all living in Central Los Angeles in a three bedroom duplex.
Our home in LA was a revolving door of people! Lots of late nights, where I learned how to drink wine, had my heart broken, broke a few hearts and ultimately found my husband, Los Angeles was a roller coaster. I had moved to get away from a toxic relationship that I just couldn't seem to shake and when I first met John my heart wasn't open to love. I had a lot of work to do, and I knew there was something special about John but it took a few years apart and a lot of airline miles before we finally made it all official and we haven't looked back!
EATING WELL AND LIVING WELL…
I eat healthily. It is something that has always been top of mind and something that is a big part of my life. I do not keep myself from enjoying, but I am all about moderation. Have you heard that saying, "A minute on the lips, forever on the hips?" I kind of make that my motto. I enjoy food and going out, and can appreciate a great meal any day, and a good splurge every now and again!
I incorporate all kinds of fruits, vegetables, fish, and grains into my diet on the regular. I became a vegetarian when I moved to LA. I felt like I had finally found my people! Other than eating Chick-fil-A, meat was never my jam and fish wasn't either, but then again I grew up in the middle of Texas so it probably shouldn't have been!
I finally found my groove for a diet that fit my lifestyle and my appetite. I crave tomatoes and cheese and eat a lot of nuts, and I love bread. I am also an ice cream lover, nothing beats a bowl of vanilla ice cream with fresh strawberries, but I do not have that every night or every week! Coffee and water, champagne and wine are the main liquids I do not drink soft drinks or crazy boosted drinks, really just try to stick to everything natural.
I drink water all day every day. Water is the best thing, and it is also filling. I treat myself to a skim cappuccino at Starbucks once in a while, and I eat lots of salads and soups too. Both are filling, but I enjoy small meals throughout the day and try not to make food my focus all the time. When I am busy, or on the go I keep small healthy snacks with me, so I am not tempted to splurge.
There isn't one plan that works for everyone but try cutting all the processed stuff out. I love goldfish you can ask anyone who knows me, I always have a bowl out for guests because I love it at night when we have wine! But try to add as many veggies and filling foods as you can and skip the fried and fat-free junk! Who even knows what is in that stuff, also quit the diet drinks, sugary cokes and if you are craving something sweet grab a strawberry or pop in a mint! I promise if they are having cake at the office and you have a mint in your mouth it always sounds a little less appetizing! That is my biggest tip when baking, enjoy something with mint, and you won't even care about the batter!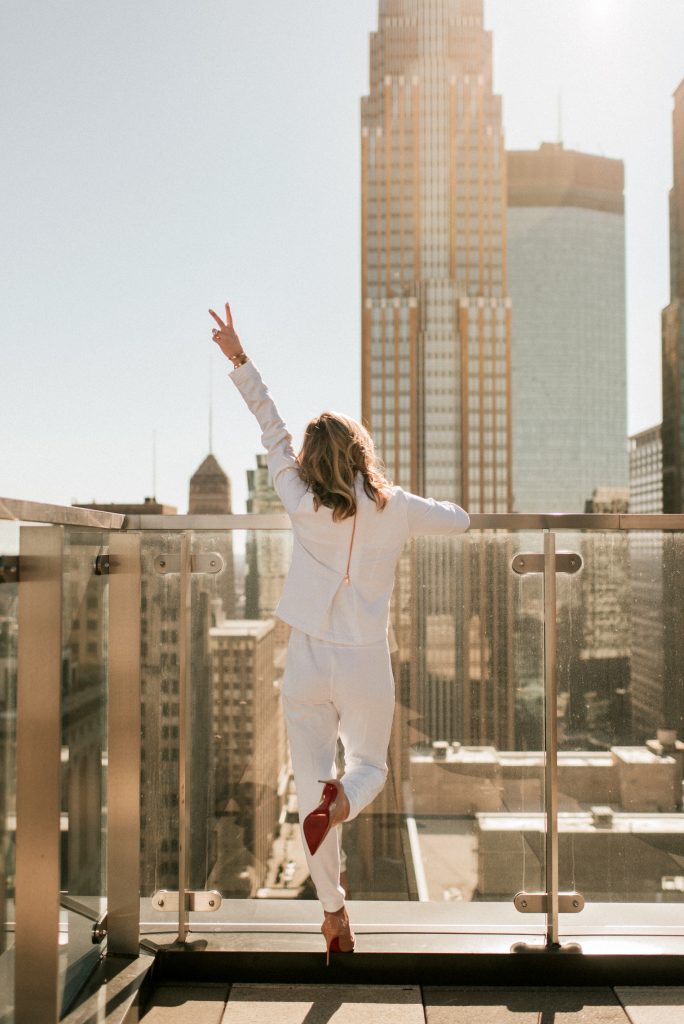 JESUS CALLING BY SARAH YOUNG, MY DAILY DEVOTIONAL…
I was hesitant to put my spiritual beliefs out on the internet. But I will say that it has been one of the best decisions I have ever made. Loads of us are searching for fulfilling words, and there is something about this book that speaks to me.  Jesus Calling by Sarah Young, made its way to me through a girlfriend who sent it as a gift. It is something I am forever grateful for because I can always turn to this book for answers. Some mornings I will open the pages, and it is as if Sarah Young wrote that days devotional just for me. A majority of my mornings I have to blink back tears because the words are so unbelievably real.
God is a big part of my life. I would be lying if I told you otherwise. I grew up in a Christian home, have always attended Bible Church and honestly, I rely heavily on my faith. This book is the morning and night version of the original Jesus Calling. There are multiple versions available online, and I take this book with me everywhere, and I hold it very dear to me, and I hope you enjoy it too!
You will see snippets of my morning readings on my Instagram stories. I started sharing these because I felt they could help others and I am always delighted when I see a message about the book!
ON CALLING MINNESOTA HOME…
Eight years have come and gone as fast as a lightning bolt. I remember moving here and hating it. I cried, complained, and literally could not wait to fly home and tell everyone how miserable I was each time. Then a lightbulb went off; we got married, I quit a terrible job that was extremely toxic after I came down with shingles and my doctor pretty much told me I had to leave, and I started to make Minnesota mine. Not my husbands, not my friends or my in-laws, but mine.
Once I started to embrace it, it was as if I had rose colored glasses on. I couldn't even remember why I had been so miserable? The winters have taken the most adjusting, but there is so much beauty even when the snow is falling. Although let's be honest I am having a tough time with this extended winter we are having in Minnesota right now.
If you recently moved here and are struggling let me be the first to tell you that I understand where you are right now. It is one of the hardest things I have ever experienced. A lot of people will grow up and live in the same place all of their lives and good for them. That is not my story, and I am so grateful for the change. I had to change my mind and open my heart up to this journey, and once I did, it made all the difference.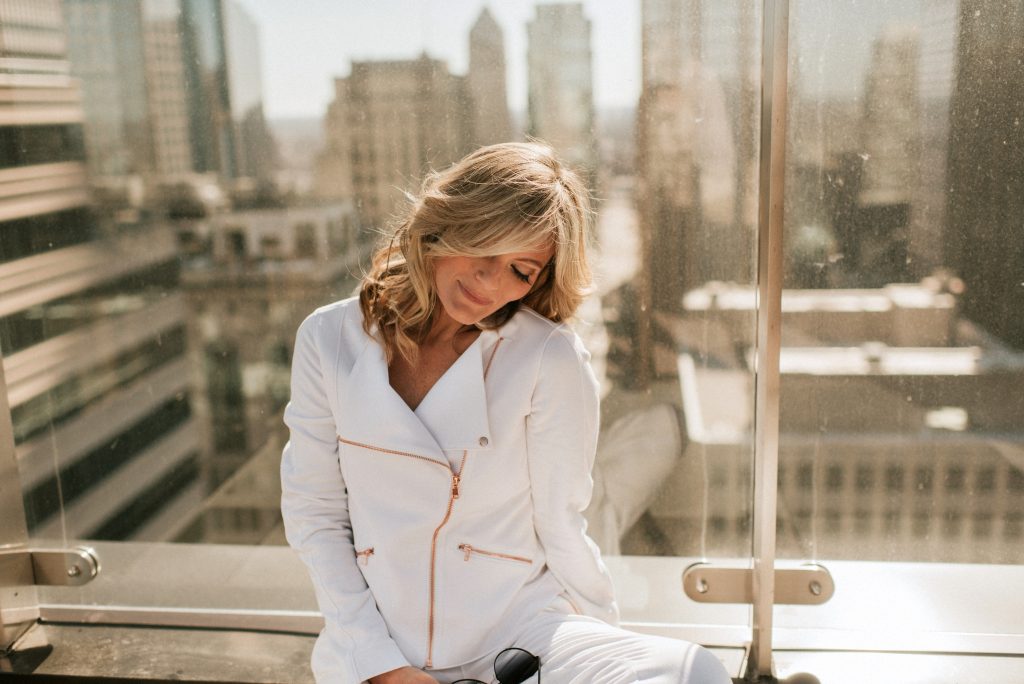 KEEP MOVING BABY…
I hate gyms…did you hear me? I will repeat it; I think gyms are a scam! God created this earth for us to enjoy and move and I do not understand standing next to someone profusely sweating and groaning on a machine that's standing still and see how that brings anyone any pleasure? I am an insanely active person. I am rarely sitting down and small movements throughout the day are the best thing you can do for your body. If I sit for too long, I go crazy.
I walk at least once a day (winter makes those very speedy and challenging as of late), and I use 10lb weights in my room every night. At the end of the day no matter how tired or how late or how much wine, I pick up my weights and do a small workout series that involves leg lifts and stretching.
Ultimately, I wanted to find something I could easily incorporate into my every day without the dreaded loading up to go to the gym routine. Besides, it brings so much guilt when you miss! I am currently taking a prenatal yoga class, and I decided to forgo the plan and buy single passes so I avoid the blame game and go when my body tells me to go.
When I travel I do this little workout routine, I just googled at home workouts, simple workouts to do at home, and there are a ton of them on YouTube! I have had multiple requests to film it and share so perhaps one day that will happen! Also, when I do not have my weights along, I find something of lesser or equal size and use that…soup can or a hotel vase..you get the picture! We travel so much that I only had to find things that would make me feel good and be easy to do all the time! Wish I had a dollar for every late night I have made these moves with girlfriends with wine in hand!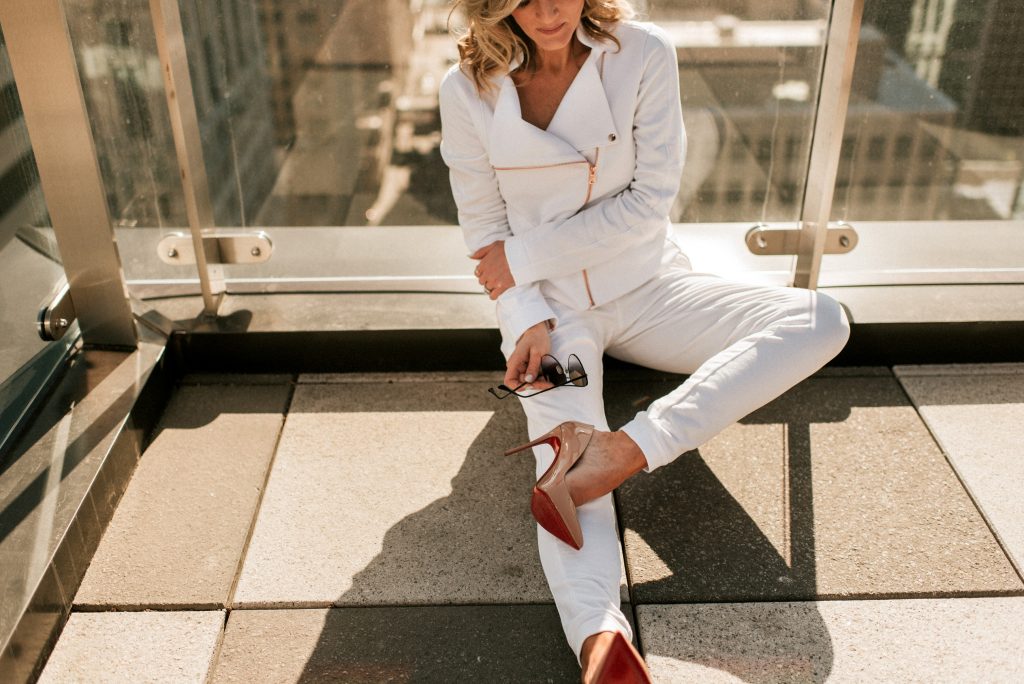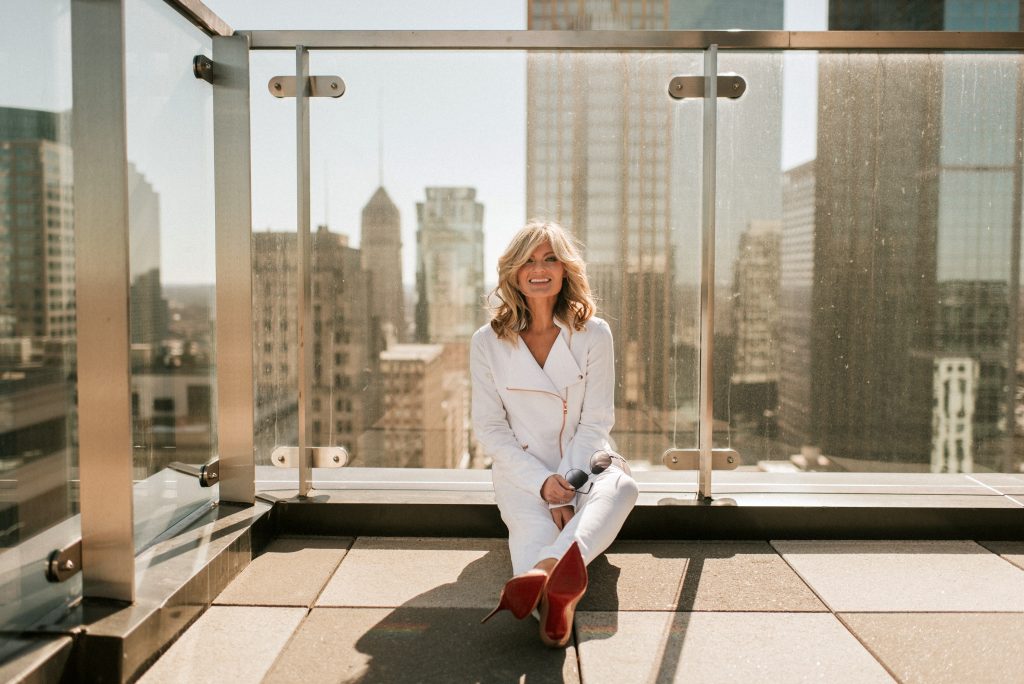 BABY WANTS RED SAUCE ALL THE TIME…
I knew we were having a boy from the start. I was sitting in bed, and I just felt like God told me we were having a boy. Turns out that guy knows a thing or two! Baby boy has given me an insane sense of smell along with an increased appetite for all things red! Sounds so bizarre, trust me I know! Spaghetti with red sauce (extra marinara please), Pizza, anything Mexican black bean tacos with red sauce, and spicy foods.
I have not had any sweet cravings other than the smoothies in the mornings which aren't that sweet. I was craving them so badly I would be down in the kitchen at six in the morning with the blender going. The oddest craving and one that is so specific, wheat crackers with red raspberry jam and swiss cheese. I also go through a jar of dill pickles a week and thank God for Agra Culture. That place got me through some of my most nauseated sick days. Their Salmon Thai plate with brown rice and broccoli was a lifesaver. Also their Ensalada Mexicana and Veggie Tacos.
I find all cravings with pregnancy extremely interesting. My mom had specific food desires with each of us, and that is one of my most favorite topics. I asked you guys what your's were in one of my Instagram posts and reading through all the answers was so much fun. I wish someone would do a study on this because it seems to almost set one up for what they will eat the rest of their life. My mom was all strawberries and bananas with me, and those are two of my favorites to this day! John is just waiting to get our baby boy out so he can feed him a big steak! Ha, we have plenty of time for that, and I am pretty sure my family in Texas will be itching to do the same!
THAT'S ALL FOLKS…
I am so honored that people take the time to read these posts, comment, send me messages and have an interest in the blog. I would like to say to anyone who is hoping to do something different with their life know it is possible. I believe in the timing of all things. I pray for the blog regularly. Aks the Lord to tell me if it is something I am not meant to be doing. I worry about it way too much. And to be honest, it is a place I feel that I can be me.
Sometimes I forget that people read the words I write here. Like I am just writing it for me and no one else so I have to reel myself back in because I like to talk and I love to share situations and stories to which I hope you can relate. There isn't anything groundbreaking happening here on C+M. I am not conquering Mount Everest, or healing brain tumors, or finding cures for diseases, so I try not to take myself too seriously. Realize there is an enormous world out there beyond me, much bigger than me, but this is my little space in it to share, and I hope you find something beautiful in that.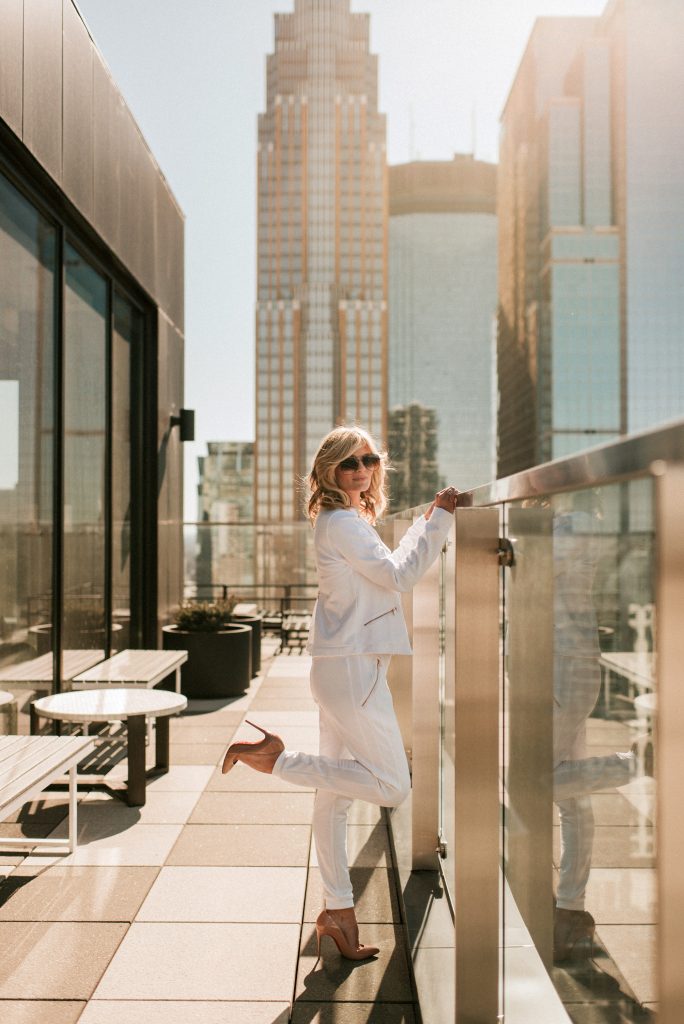 JACKET // JOGGERS // PUMPS // GLASSES
Photos by Paisley Ann Photography
Clothing by Carbon38