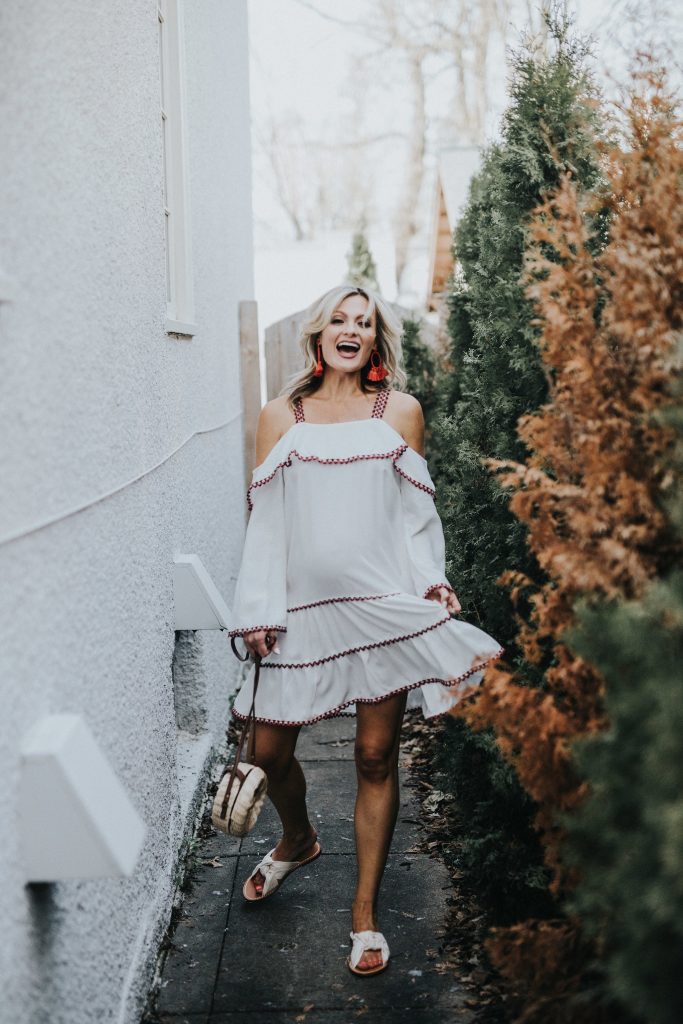 30 weeks. Sounds like nothing in the grand scheme of things but let me tell you it's a milestone I've been personally waiting to hit my calendar. I never understood the weeks of pregnancy until becoming pregnant. When women say, "Oh, I'm 16 weeks," and say it with more enthusiasm and joy than anyone knew to be possible, I thought why the drama! Can't you tell me how many months that is, please? But holy cow, the pregnancy world is on another level!!! Makes so much sense to me now that were in it! Every single week is extremely crucial in your pregnancy and your babies journey to this earth.
My favorite day is Friday. The day when baby graduates in size (although he has measured one week ahead consistently). As of 28 weeks, we officially entered our Third Trimester and are now on the downhill climb to meet him.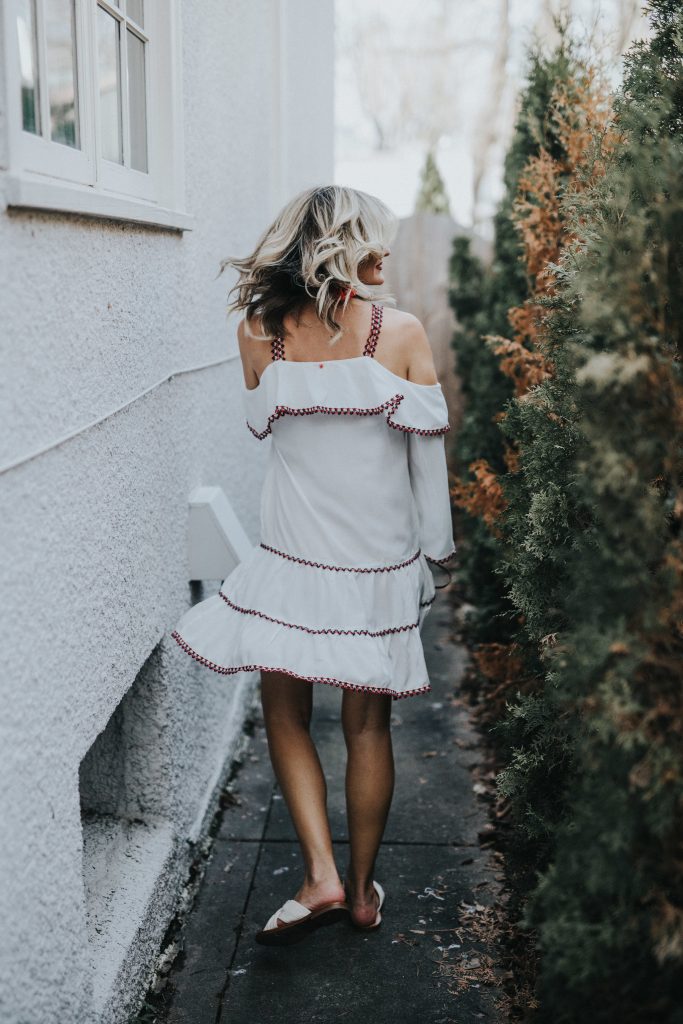 My app keeps reminding we only have twelve, ten, and now nine weeks left! When I think back to waking up on Thanksgiving morning and seeing that positive test for the first time, my eyes still get teary. I kept taking it out and looking at it over and over. I still have it.
But thirty weeks? I definitely can believe it! This belly and bump don't lie! Lately, there is a big part of me that is feeling less than prepared. I feel like everyone I know is pregnant and way more ahead of the game with their nurseries, baby classes, and overall preparedness.
After our babymoon I knew it was time to kick it in high gear and tackle his nursery, the registry, finish our lists for our showers and start to prepare for life with a baby. They call this the "Nesting" phase of your pregnancy, and it is such an exciting time. But geez, all this baby preparation is like a second job!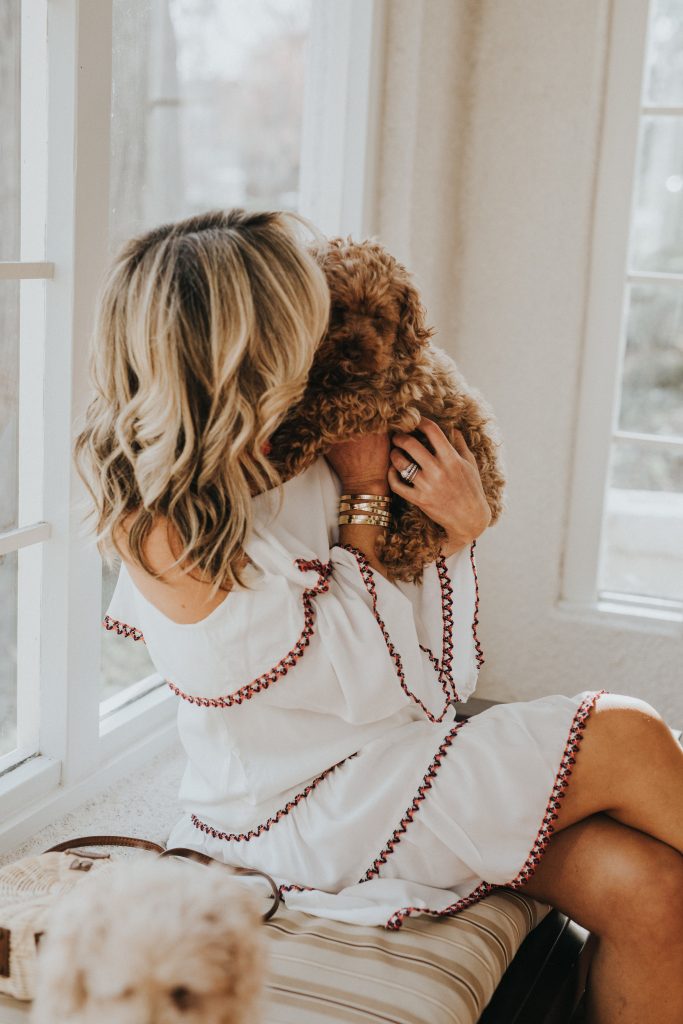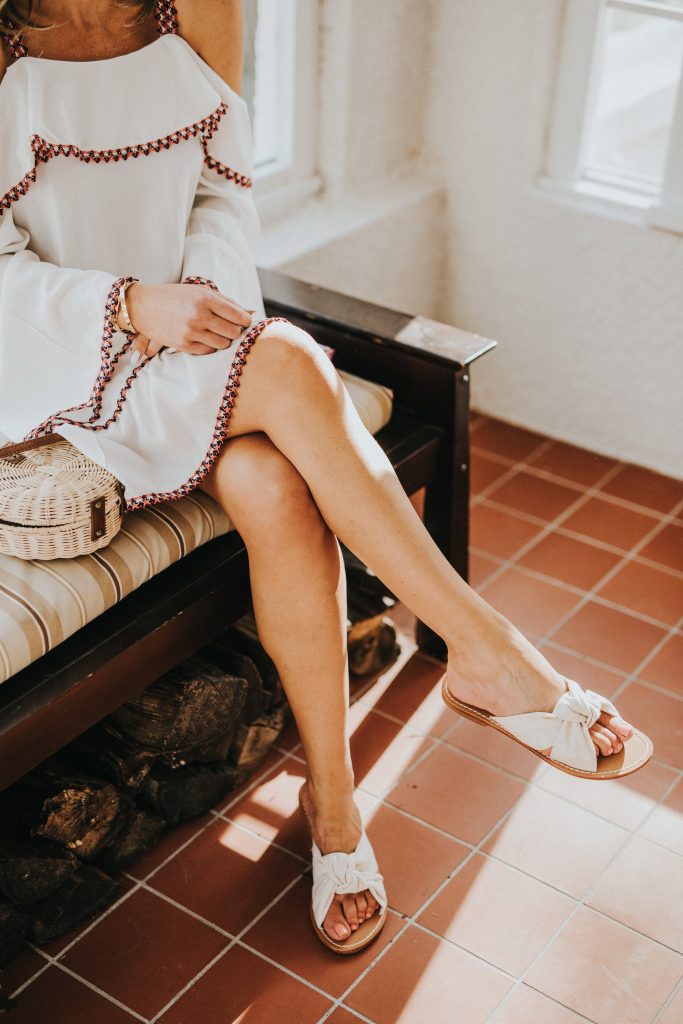 I finally started to feel like myself again in the Second Trimester, and I am still feeling good in the third. Walking into my OB appointment this week, my doctor looked at me and said the most poignant thing yet, "The honeymoon phase is over, right?" I laughed so hard because it is over!
Making myself get out and move is getting harder because I have been feeling tired and tiny bits of nausea have started creeping back. Getting dressed is something I used to love, and now I dread. No wonder women live in yoga pants while pregnant. I am trying my hardest to feel still normal and look decent because it affects my mood and posture and I want to feel good. With the warmer weather, I have been living in dresses! Finding pretty dresses like this one that isn't maternity, means I can still wear them post-baby, which I am totally into it!
Personally, the hardest part is knowing that have to slow down. I am making myself say no little by little, and that is extremely hard for me. So far we have kept our regular pace, and at this point, the reality is finally hitting.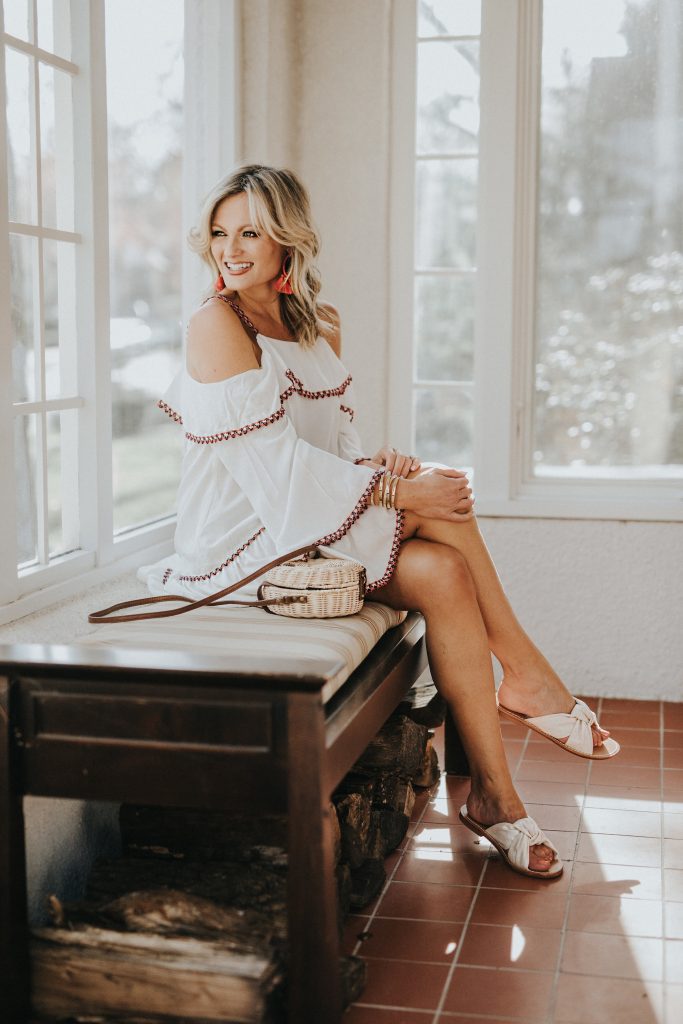 I want to focus on what matters these last few weeks. Soak up the last few months of being just John and me together. Enjoy the cabin season, the summertime, and mentally prepare for what is heading our way, ready or not!
I have been reading a ton of books about babies; it is taking me forever. I shared a lot of these in a previous post here. I have very little practice since babysitting as a teen, and even then, it was not newborns. So, it will all be interesting, and I plan on sharing all about it because it's where we are at in life.
Current Pregnancy Cravings: Greek, hummus, watermelon, tomatoes, grapefruit bubble water, scrambled eggs, all cheese, and figs.
Favorite Part of Pregnancy to date: hearing his heartbeat and feeling him kick and squirm around. I loved having our heart monitor to listen to him but now being able to observe him makes it even more amazing.
Worst Part of Pregnancy to date: Sleeping. I knew it would get harder as he became more prominent in size, but sleeping is a whole new kind of challenge lately. I keep finding myself waking up in a sweat at 4 am worried I am on my back. Ugh, and everyone keeps saying to sleep now but I can't which makes it seem even worse!
Favorite Purchase for Baby to date: Our crib! We ordered it a month ago, and I am so smitten with it, every time I walk past it I get the biggest smile on my face. Also waiting on our glider, it might come after baby so words of advice would be to order this early if buying for yourself!
What I am working on currently: My hospital bag. I keep hearing about women going early, so airing on the more prepared side seems like a great decision. I plan on sharing this too, sounds like something that could come in handy for all the other mama's to be!
Most excited about after baby: Champagne! This weekend I sliced my finger open real good and ended up in the ER, never been clumsy like I am while Pregnant, but all I wanted was a glass of delicious red wine or a refreshing glass of bubbly rose!

I keep getting so many questions about the blog, my work, how much time am I taking off, what will I write about post-baby arrival. I do not have the answers but God willing it will all work itself out. I have been questioning a lot about Instagram and the time I spend there.
My heart has so much to say and offer, and I sometimes feel that there is so much more to life than stressing over the popularity found in those little squares.
Perhaps it is just the emotions of being pregnant but I have had this conversation over and over and with a lot of women that you know and love, and ones you probably send little hearts to on a regular basis.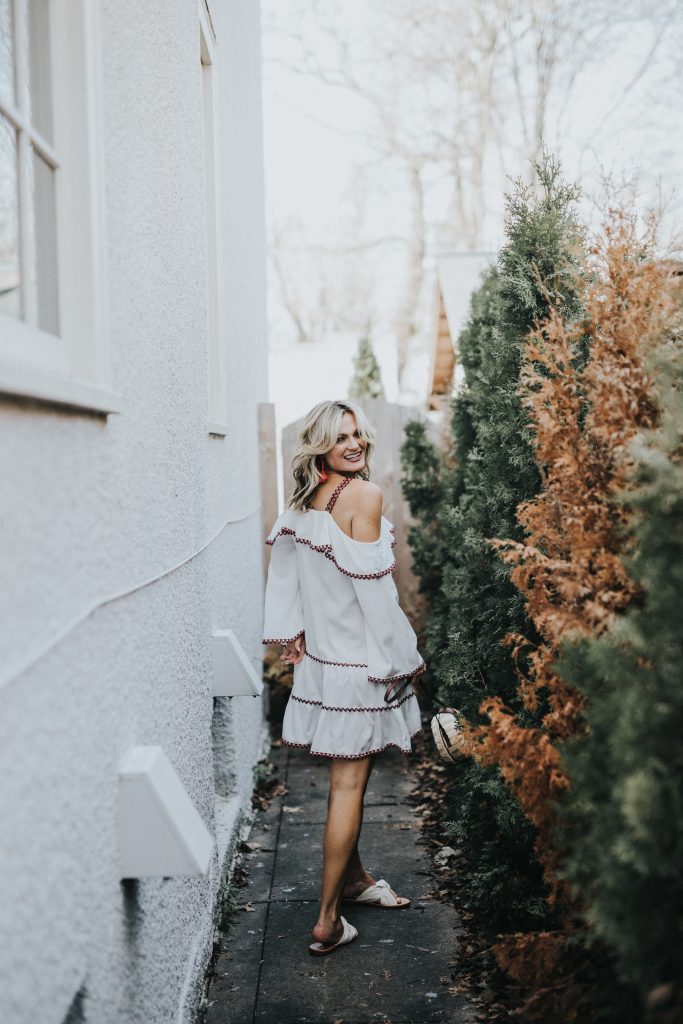 So many of you have already shared great advice, and I am worried I am going to forget it all. Do me a favor, if you feel inclined will you leave anything you think I should know or need to know in the comments below? I think this will be a perfect place to turn to when I am up for those feedings at 2, 4, 5 am!
Also, any encouragement or words of wisdom are welcome because I do feel anxious lately. Just getting to the point of wanting to meet our little man. Mostly I pray for a smooth labor and delivery.
It is a personal journey, and every single mama I speak to tells a different story than the next. For my Type A personality this is what keeps me up most at night. And watching one too many births online, trust me it's a dark rabbit hole I shouldn't have explored!
I dream about how it will feel to hold him and see John with him for the first time. I know we will be good parents. I can feel it. Funny how you start wondering about that?
I look at other parents now when we are out at brunch and dinner. Scope out their gear, the kids, watch how they interact with one another. It has been wonderful to have time to observe. So many things we like or we have learned or will do differently, and that is the joy of parenting.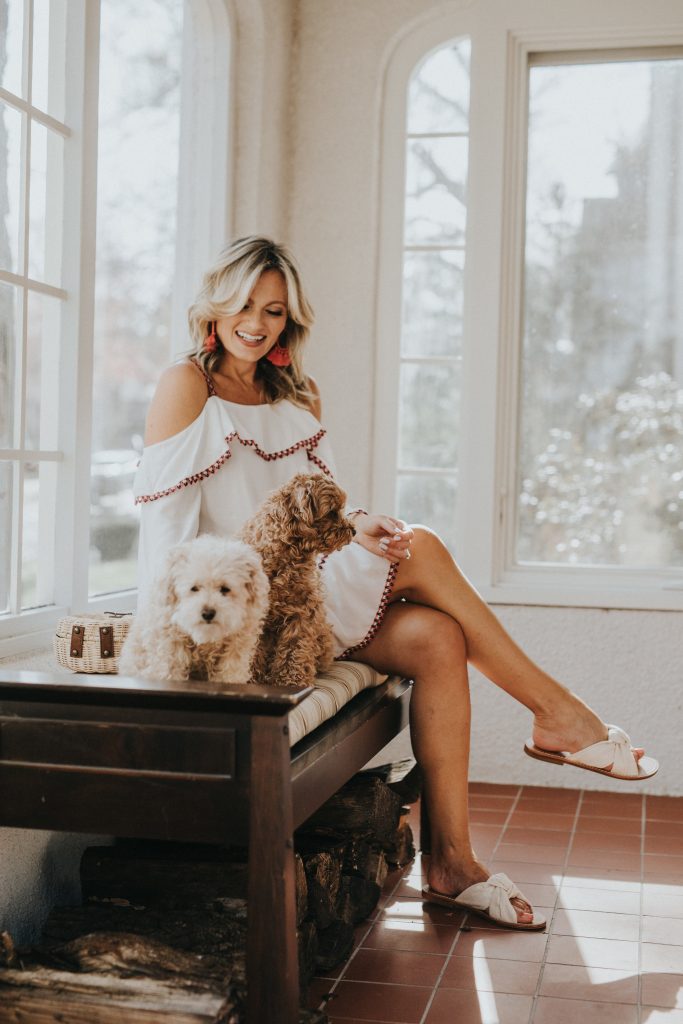 So here we are, thirty-weeks and counting! I stood outside for a long time this weekend watching the lake move up and down just rubbing my belly, thinking about our little guy happy and snug swimming around in there.
Have you ever noticed pregnant women doing that? It might be a nervous habit or a calming mechanism for me, but every kick and punch make me feel so grateful for this baby boy. Already knowing how much bigger my heart will grow in the next few months, I absolutely can't wait for it.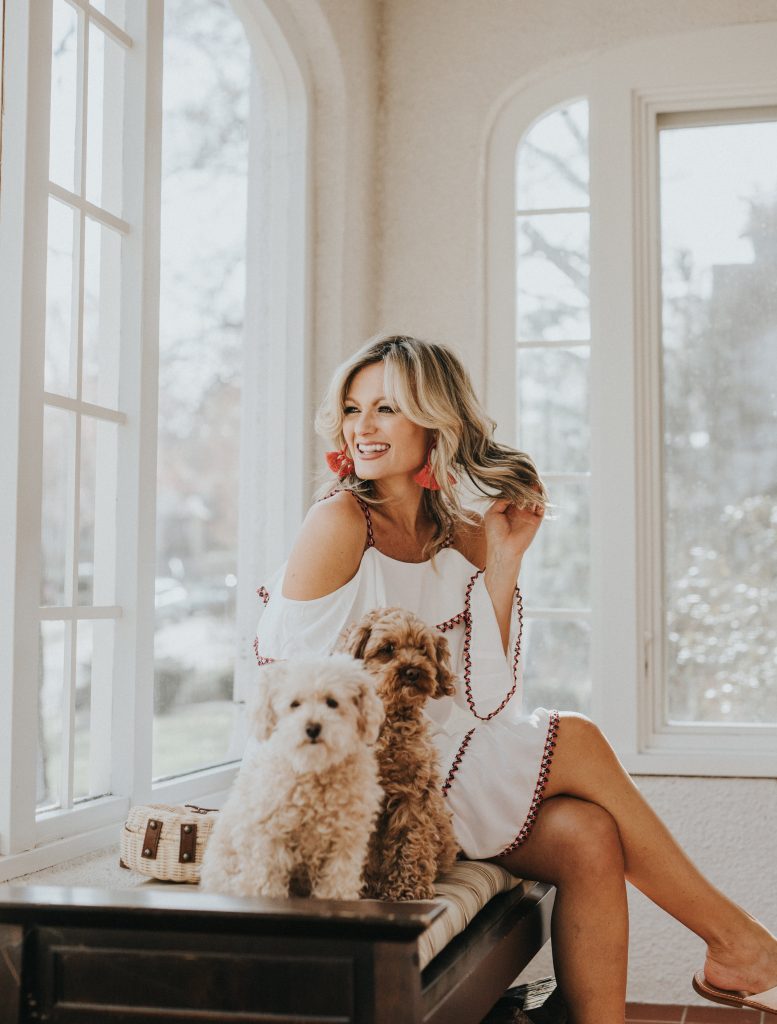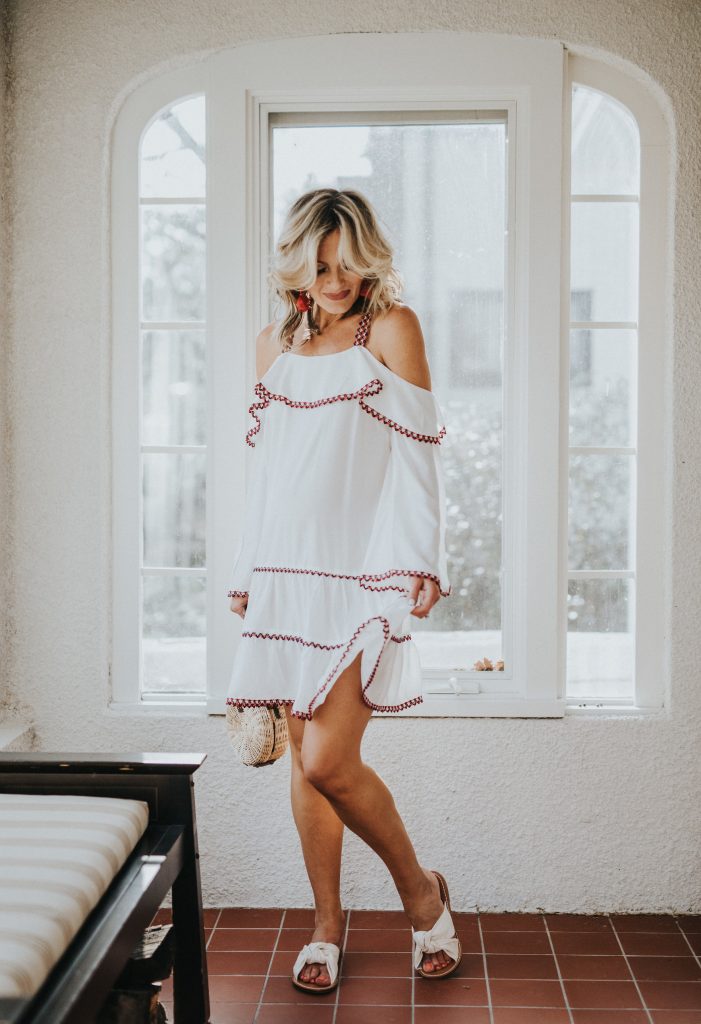 DRESS // LINEN SLIDES // EARRINGS // BAG // BRACELET

Images by Russell Heeter Photography Thank you to Red Carter Swim & Soludos