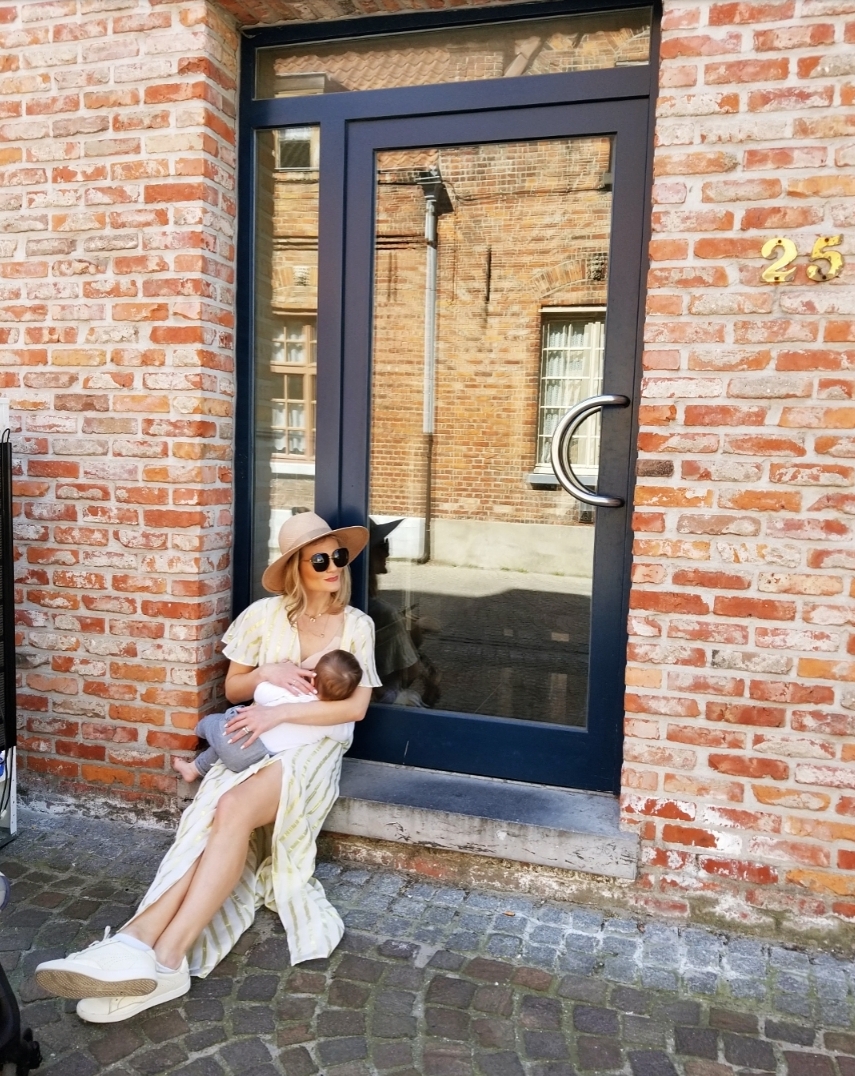 Let me start this post by saying whoa. The woman's body is mind-blowingly impressive, and for one, I had no idea I was capable of making it a full year around the sun with breastfeeding. I will also say that it was one of the hardest things I have ever done and yet I would do it again. I sat down to write this post over fifteen times that I can recall, so there were many more than that when you factor in the mom brain that I am currently rocking!

Something scared me. After hearing so many horror stories from friends, tales of how it wasn't working out, multiple trips to the lactation consultant, etc., it felt overwhelming. Why would this work for me if it didn't happen for so many others?
I also felt like I was so new to it all and that sharing about something I was a novice in felt quite silly. I wrote an entire blog and ended up deleting it. I am very grateful I trusted my gut and waited. I had so many requests filling up my inbox, and direct messages on my Instagram feed from new mom's that I felt guilty, not sharing, but the timing needed to be right.
The wait I am happy to tell you is finally over.
Below I have outlined a list of the things that helped me out the most over this last year. This post is not by any means a breastfeeding bible, not everything here is going to work for every single person, but I do feel that looking back these were the things I wanted to share with you all.
If you are a new mama, about to be a mama, mom to multiple kiddos and going back down the breastfeeding rabbit hole, I genuinely hope this helps anyone looking for some insight!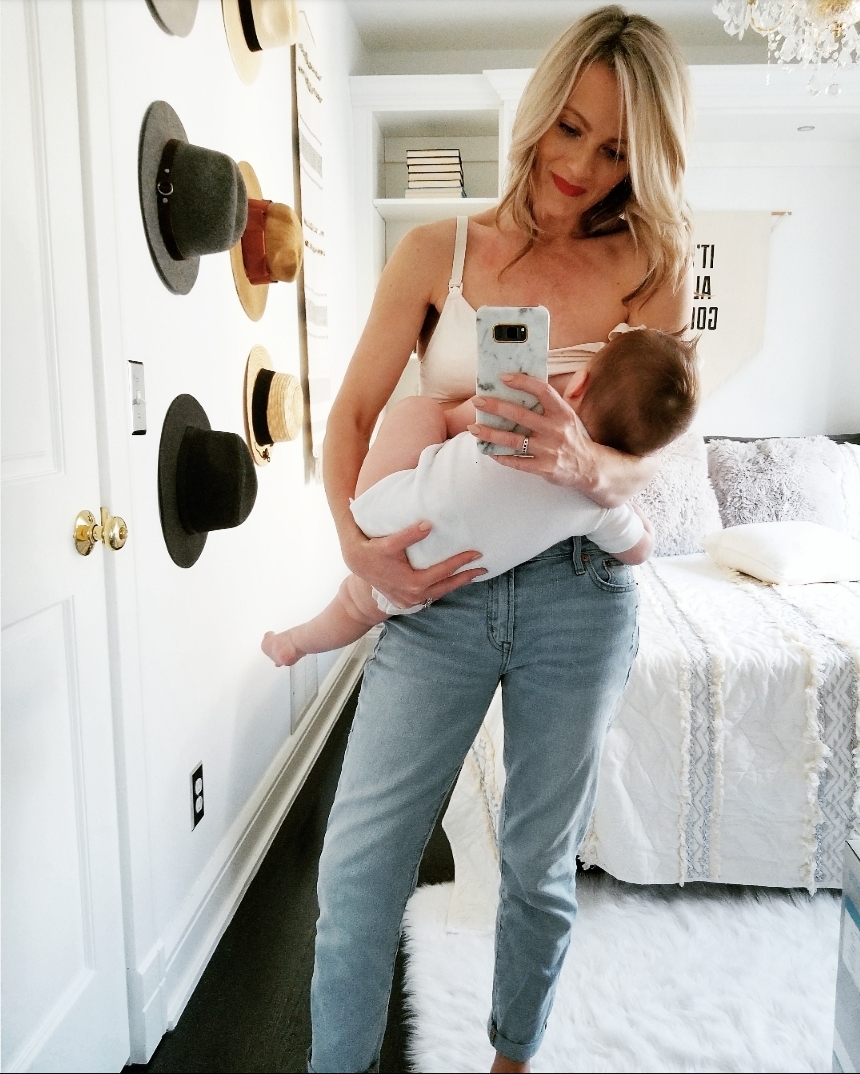 SECURITY + A STRESS-FREE ENVIRONMENT.
Breastfeeding is hard. If you have tried you know, it doesn't happen magically. Try setting the stage for yourself by being as calm, secure, and stress-free as possible. Remember you are trying to feed a tiny human and also learning all the ins and outs of a newborn!
This one task of staying calm was not only a challenge, but it was what I needed to make breastfeeding work. I did not leave the house a lot, and I was not one who wanted to feed him in public. I was very private about it, and that is what worked best for him and me.
Also, educate yourself and make your partner learn with you. During our baby class, the nurse told me that breastfeeding isn't just about two people; it takes a whole lot more.
It takes your mom, mother-in-law, husband, friends, and family all understanding that this is a journey, and it is going to take time. You probably won't be able to sit through a dinner or do all the things right away but remember that is temporary.
And by all means, not everyone needs privacy, but that is what seemed to help me the most. Being as stress-free allowed my milk to come in and stay, and helped me to continue producing.
But I wasn't a hermit either. I chose to be more private about it, but that is just more my style. I have fed Leo on multiple plane rides, back of our car more times than I can count, standing in restaurant bathroom stalls with one leg propped up on the wall (more restaurants need nursing friendly areas), at the airport, at the park! Honestly, do whatever makes you feel calm, secure, and comfortable.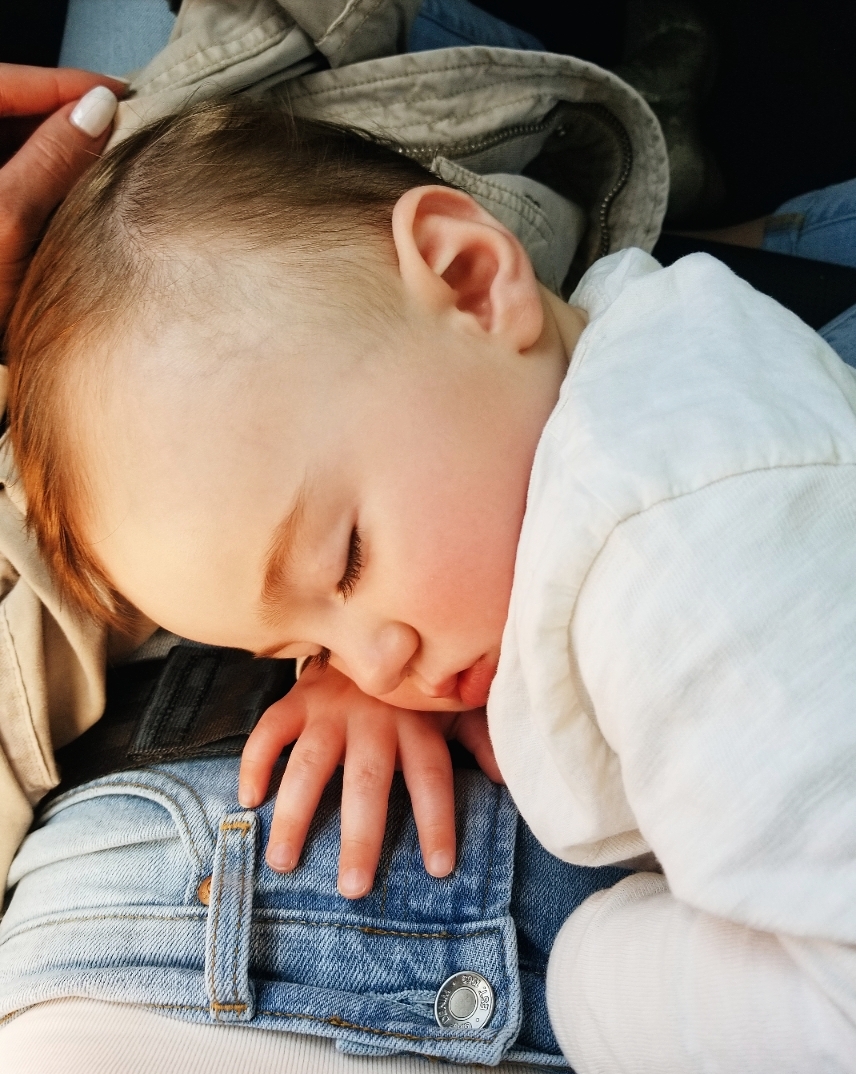 HAND EXPRESS YOUR COLOSTRUM IN THE HOSPITAL.
These words I am typing are nuts and not anything I ever in a million years would have imagined typing on a computer screen, but here we are, and here you are reading them.
Hand expressing your colostrum right away is the number one most valuable thing you can do to set yourself up for success. It increases your supply by 45%! Whoa! The nurses at the hospital will help you when you are tired and wide-eyed wondering what the hell you did remember you are not alone!
Save it and when the opportunity is right put it on a spoon or in a syringe and feed it the baby! He gets all that liquid gold you are making and you increase your milk, so it is a no brainer! I was able to pump straight colostrum for Leo while in the hospital. Also having a c-section makes all the milk stuff super exciting and a little different than normal birth, but again the body is fantastic and catches up in no time!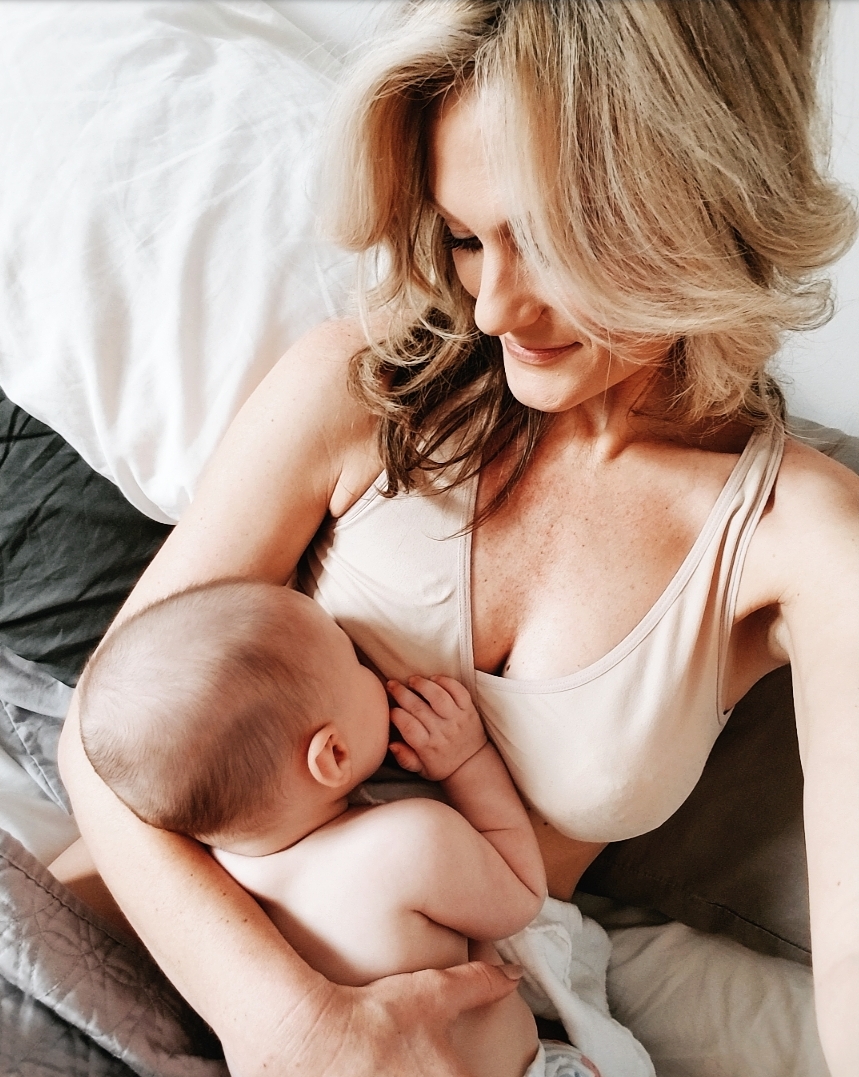 SET SMALL GOALS.
I have talked about this over and over again, but this was the recipe to success for me personally. I remember telling one of my closest girlfriends that I was ready to stop at two months. I had so much supply, and I was exhausted, and I did not see how I could keep it up at the pace, and I wanted to end it.
I was dead set on that then three months came, and I thought well this isn't so bad I can keep going, then six months, seven, eight, twelve. It happened so fast, and yes it was crazy and lots of parking lots and back seats feeding all alone, but I am so freaking proud of one year. I never thought I would ever say that. Days turned into weeks that turned into months and then a year.
I had a lot of milk at the beginning like a lot. My nurse told me I could feed a village, but it was uncomfortable, and I was so overwhelmed by it all I remember standing crying in the shower. I had a scar that looked like a war zone and then all this milk, and it was a lot to process. Take it slow. One day at a time, and suddenly, you will find your groove, and it is like magic once it all starts working! Also, it is free. A tiny thing that is also a tremendous gift!
NIPPLE SHIELD + HAKAA + BREAST PADS = SUCCESS!
If you recall my most popular blog post after having Leo was my candid newborn post, you can read here. In it, I spoke about the struggles I first had with Leo and starting breastfeeding journey was no cakewalk.
I gave up entirely and was trying to pump only, and it was all a cluster of terribleness that I despised. What helped me most was listening to my body and buying a simple nipple shield. One piece of plastic that changed the breastfeeding game.
You will find them sold just about everywhere. A nurse who I owe all my success to called me two days after we came home from the hospital with the idea for me to give it a try and bam, the game changed. It also protected me, and I never had an issue with bleeding or soreness or cracking as you read about which sounds miserable. I have no regrets, and I bought a million and had them everywhere with me, and I cleaned them all the time as cleaning is crucial.
Pick up a Haakaa handheld pump. This pump made everything so much easier and allowed me to pump on the go, collect milk pouring out the side I was not feeding on and made for far less mess.
This pump suctions to your chest and collects the milk that would typically soak into a burp cloth or breast pad. I would then store that milk. In the beginning, it was a lot of liquid, and later it evened out after the first three months, but more than anything it is a lifesaver!
Also, girl, I know you want to save the environment, and I tried to be conscious of it too and picked up a big pack of bamboo breast pads that I later said adios to and replaced with disposable pads. These are by far the softest and most comfortable ones I found.
Buy them, and your clothes will thank you later! I walked out the door the first week of having Leo without them and ended up stuffing washcloths down my dress with a soaking wet front and was embarrassed beyond all imagination. It was a memorable first outing, and even though we finished with nursing, I find them everywhere!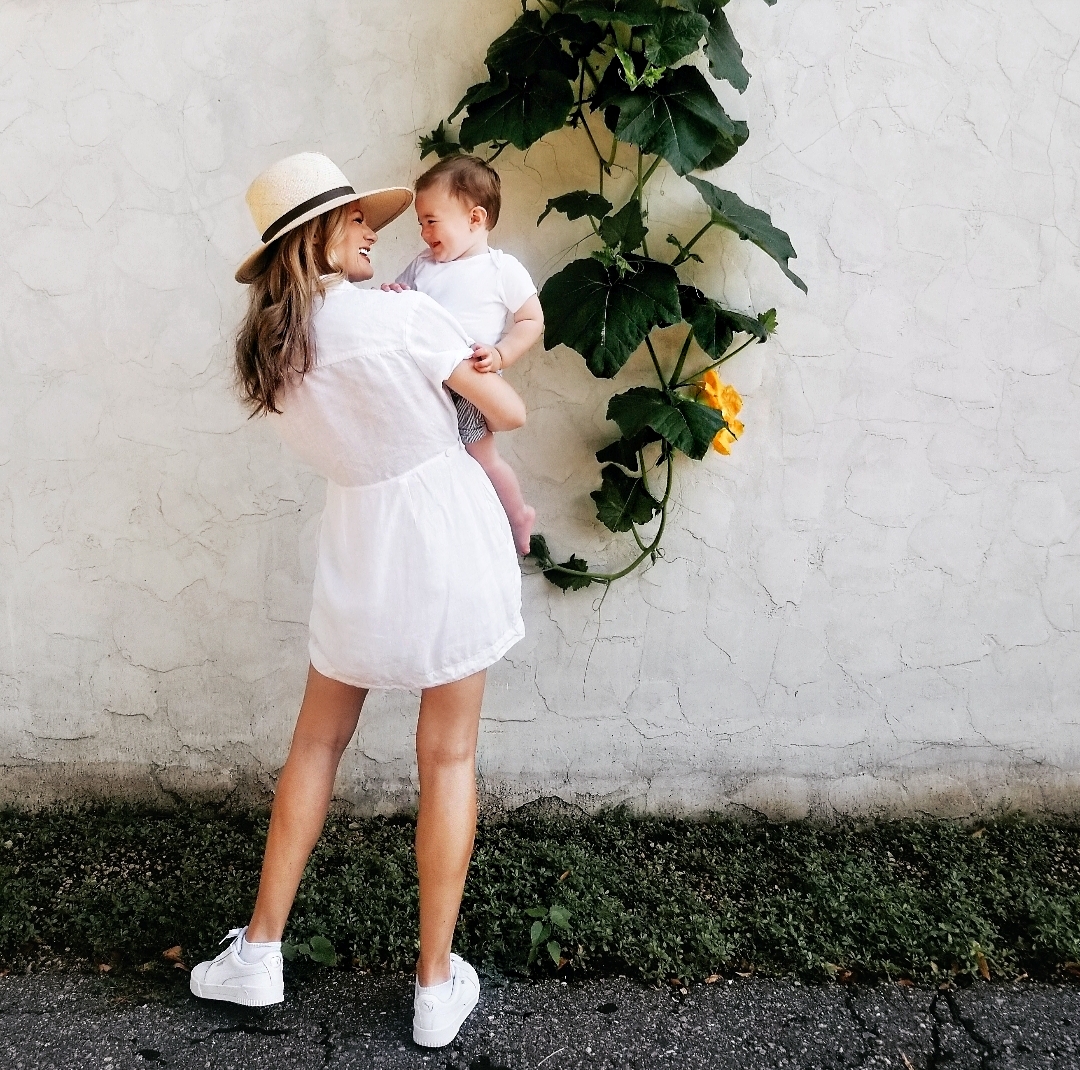 THROW THE SCHEDULE AND THE CHARTS OUT THE WINDOW!
Women have been breastfeeding for years. They did it without shields and pumps and all the modern conveniences that we have now, and it worked. Kids survived and were big and healthy, so remember when you are trying to chart and track everything to go with the flow. The more stress means the less milk.
Leo was a big boy and tracked in the high 80's for his weight the whole first year, and I cannot believe that was all breast milk. He did not try or taste real milk until he was almost a year and only tried out a small formula for the very first time the week he turned one! Again do whatever works best for the two of you. If breastfeeding is hard, then stop. If you are unhappy or depressed about it, stop and know that whatever you have given your baby is just fine. Being the best mom, you can be the most critical factor the first year, so anything is a significant accomplishment.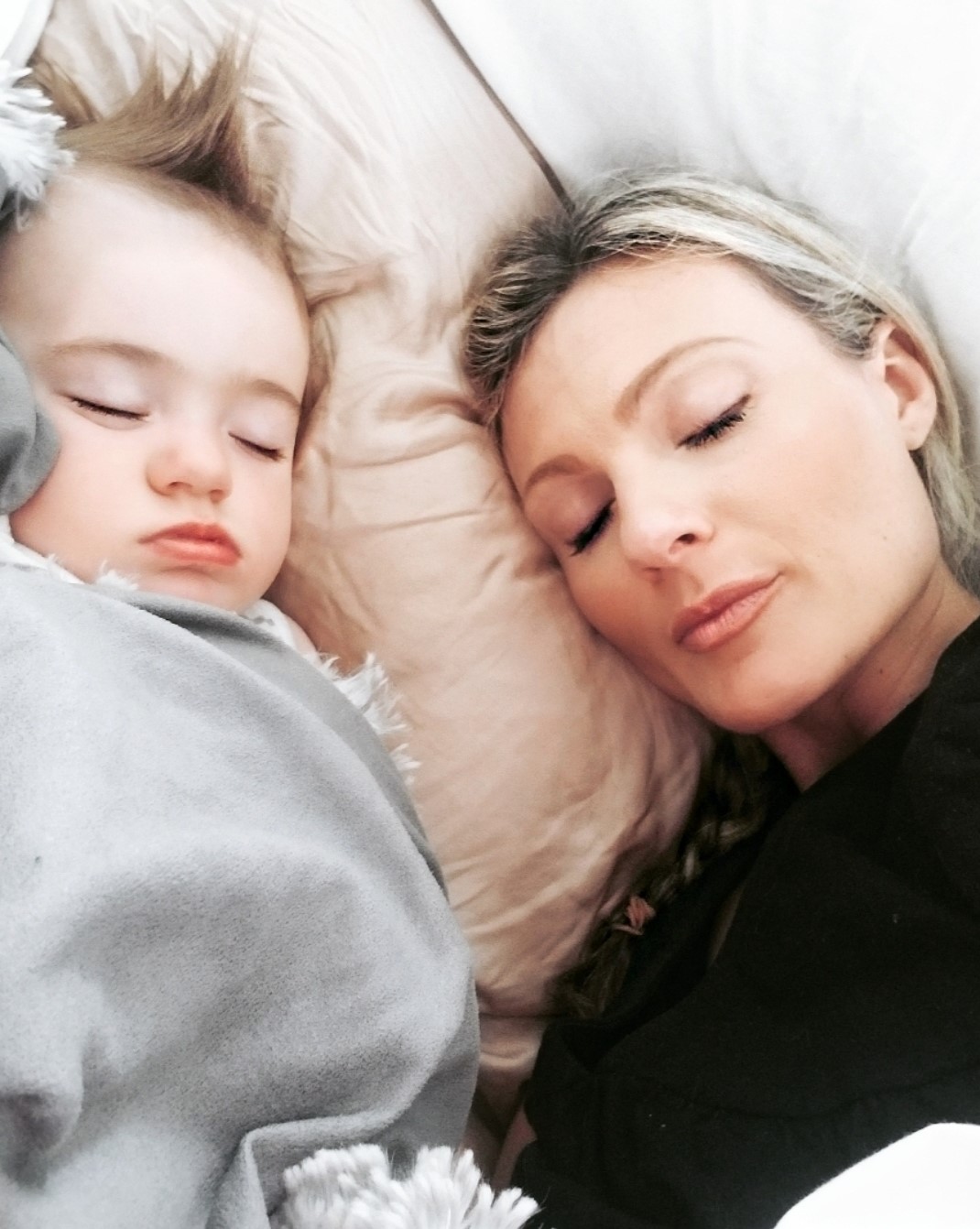 PUMPING. I HATE PUMPING!
I HATE pumping. Like there is nothing that I hated more than pumping at 2, and 3 am, but I had to do it. I fed Leo all day long and used a handheld pump when I was feeding on one side and would catch enough milk to store then I would wake up after he went to bed and started sleeping through the night to pump and would save it.
The one thing that made my life so much easier was buying these storage bags that will attach to almost all pumps. You also purchase this attachment, and that makes it possible to pump straight into them, and they work with nearly every brand of pump. At 2 am unhooking a bag and screwing on a lid and walking straight to the freezer is Heaven. No bottles to clean either!
I pumped so much we ran out of space and eventually had to start throwing it away mostly because I was with him always his first year. At the end of March, I stopped pumping all together. Leo was eight months and getting so much food during the day that he didn't need as much of my milk. My body was able to regulate its flow without requiring me to pump in the nighttime. I didn't even bring my pump to Europe with us, which felt amazing! But, pumping is an excellent way to get your milk up and keep it up. I relied it on when I was super full or if he fell asleep or I had an event, it was a great way to get the milk out and stored for Leo to use later.
I will add that when I was getting ready to wean him off breastfeeding, I contemplated pumping again so I could give him my milk, but I decided against it because my body was already getting back to a natural rhythm. I felt like pumping would have messed that all up. Again do what is right for you and your baby! This list is just what happened to work for me!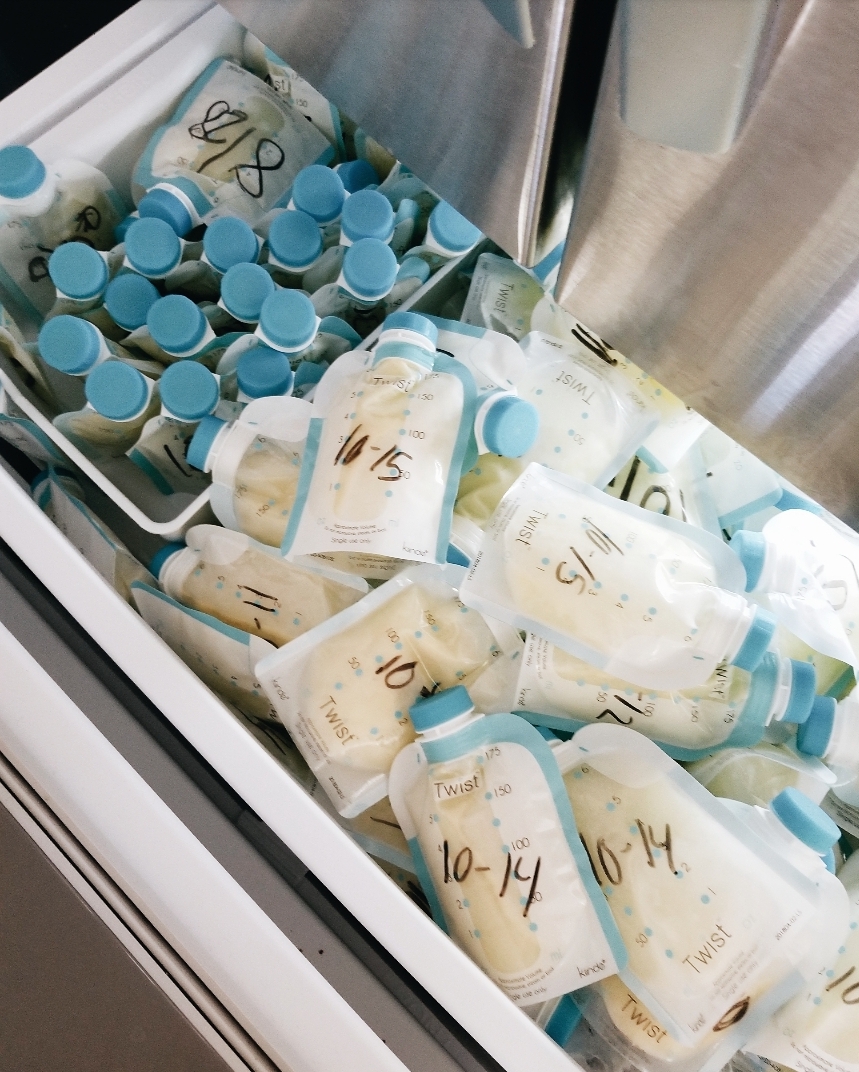 TAKE YOUR PRENATAL VITAMINS BEFORE, DURING, & AFTER BABY ARRIVES.
I think most ladies know this but do not stop taking your prenatal vitamin just because you aren't pregnant anymore! I started mine before getting pregnant, while pregnant, and the entire time I was breastfeeding. I take the Honest Company's Whole Food Based Prenatal and DHA for a complete vitamin routine. Which will help supply you all the nutrients you are losing as you are feeding your baby. Not all prenatal vitamins are created equal either so do some research!
Also, eat a healthy diet!
I know the chips and the ice cream sound heavenly after you have pumped or fed your baby, and you feel like you ran a marathon, but in my mind feeding myself healthy food meant feeding my baby the same thing!
Unfortunately, alcohol can decrease your supply by quite a lot, especially in the beginning. Which seems so unfair after nine months of zero whatsoever but you did it that long you can go a little longer. I read a ton about this at first, and it freaked me out, a glass or two is okay but go easy!
Also be aware of these items: Peppermint, sage & oregano, parsley, and menthol. All linked to a decrease in milk supply. You would need large quantities, but I thought it was worthy of mentioning!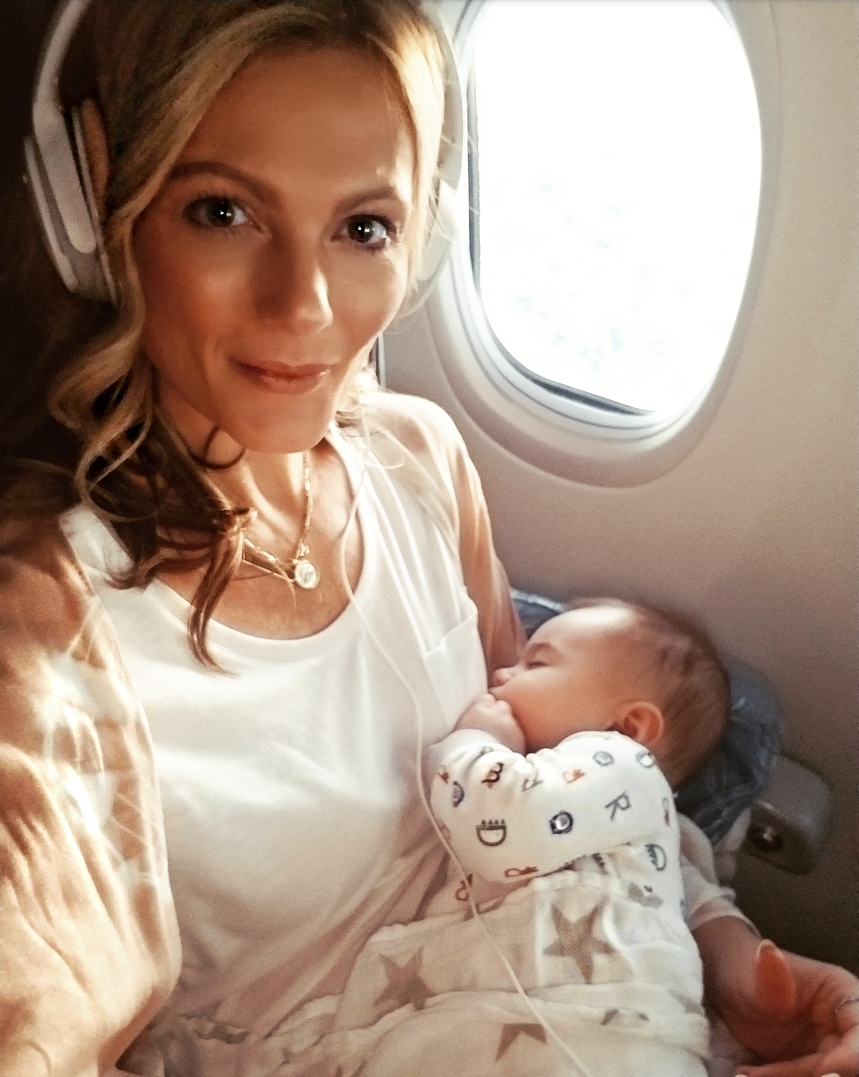 STOPPING.
I have always said if I am blessed to make it a year, so be it, but once I did, I had to start thinking about how I was going to stop. I remember reading posts late at night and asking my girlfriends who were breastfeeding how to do it. Everything seemed scary, and I kept thinking about how this was going to be so terrible and so hard. I was honestly dreading the whole thing!
I was wrong.
The first feeding I dropped was the morning feed. I was shocked by how easy Leo adjusted to this and how fast he took to just having real food in place of milk. I slowly started dropping them one by one, and he didn't even seem to care or throw too much of a fuss, which leads me to believe it was just the right time.
In place of my milk (remember I had zero supply on hand at this stage because I stopped pumping) I introduced warm whole milk in a bottle and that was the winner. I read an article that you can start giving whole milk once they turn 11 months to start preparing them for the change, which is what we did.
Once we dropped the first feeding, next, we moved on to the afternoon feeding. So at this point, it was probably about a week; I was nursing only two times a day. Next to go was the late morning feeding right before his 9:30 am nap and the very last and one I thought would be the hardest was the nighttime post-bath feed. Wrong again!
I cried the entire time, and I knew it was the last time I would feed him from my body. I did not make it a big deal, but it was emotional. I held him tight, and I looked him in the eyes, and I just knew this was the right timing, the right move for our entire family.
He never put up any fight after that night. He slept seamlessly, and I decided to start him on Holle 12 + months formula only for the nighttime feeding. I researched and searched about formulas, and I liked what I read about this one. There are so many mixed feelings about feeding your baby formula, and surprisingly, the US doesn't do a great job of regulating what goes into ours. If you are nervous, then try the same one. Leo loves it!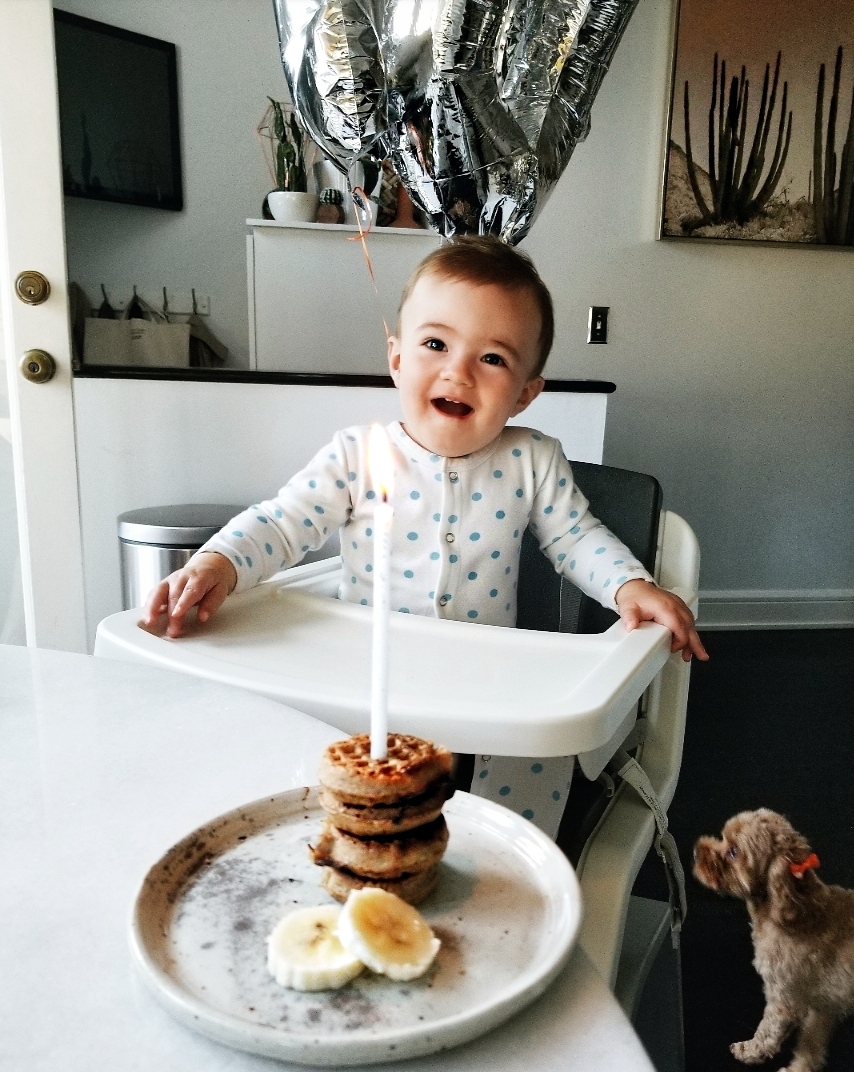 BE GENTLE ON YOURSELF + SPEAK ABOUT IT ALL TO YOUR PARTNER
I truly feel blessed by a husband who is a hands-on dad. He is continually asking me what he can do to help or how he can help, and I am forever grateful for that tiny gesture. As a mom and a do it all kind of person that was crucial in helping me be able to focus on feeding Leo, taking care of me, and keeping our family happy and healthy.
John has changed more diapers than anyone else in this house, he has helped me with laundry, helped me wash my pump, helped me with bathtime and he has always been happy to do it. There have been tired days and nights, cranky mornings, exhaustion and moments of losing our minds but knowing that he was there or I had him to lean on during it all was one of the most significant parts of this past year.
He never made me feel rushed or annoyed that it took an hour to feed Leo. If we were running late, he would tell me to take my time. If I were anxious, he would say let's not go. I needed that support. It made us closer than ever. It made me respect him more and love him even more than I knew possible.