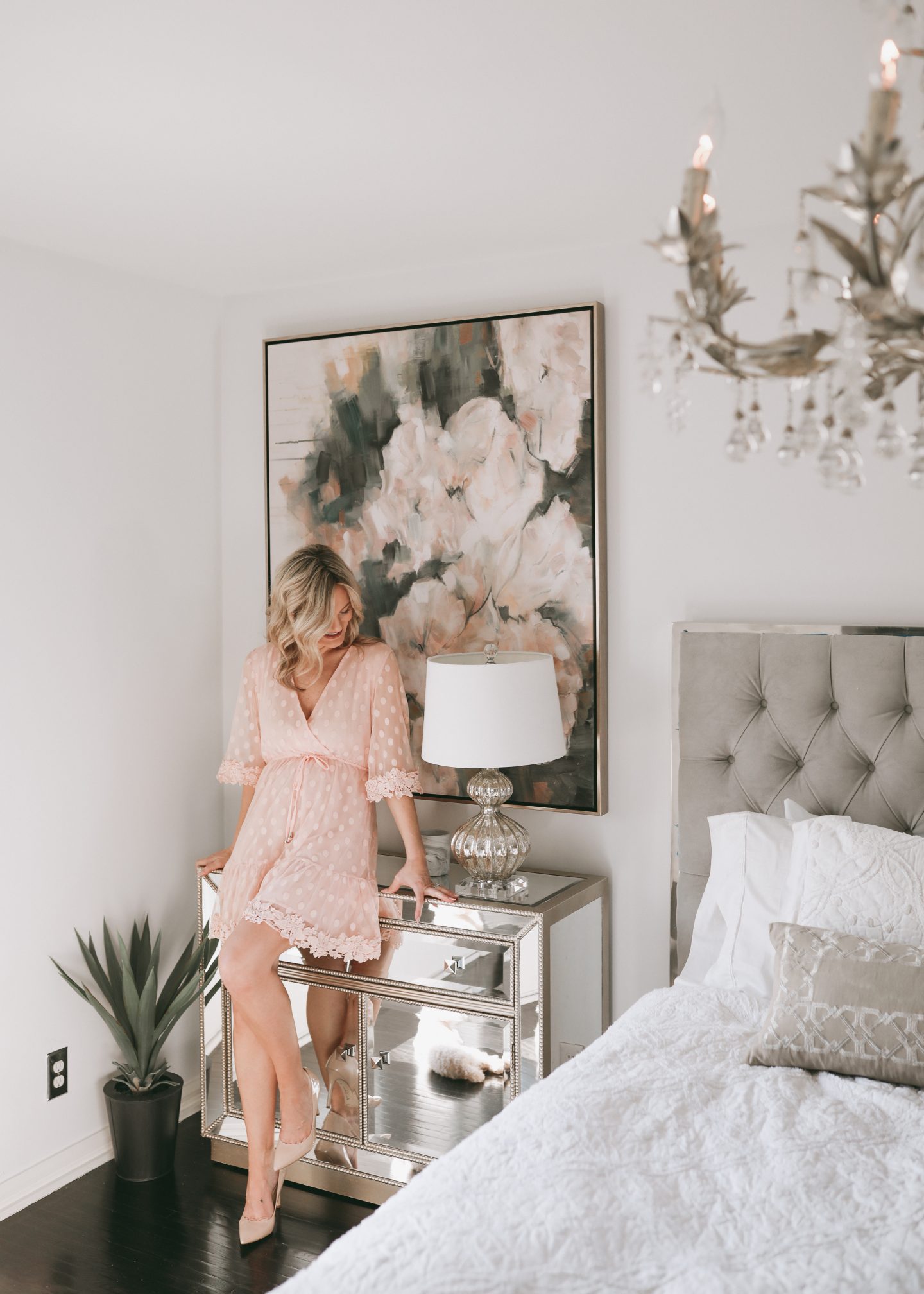 I can't think of a more fitting way to welcome spring than with one of my all-time favorite retailers, Z Gallerie! Our master bedroom has been a work in progress this last year, but it is starting to feel complete more than ever before!
Art has been a tough thing for me to nail down, literally! I think we all struggle with artwork! Is it because it is such a commitment? Luckily, we have more windows than wall space, so I have been extremely picky about what we hang on these walls.
I had the entire house painted from top to bottom a few springs back, and I have been so reluctant to hang anything! Do you know what I mean? Hammering on the walls feels personal now that it is all nice and fresh!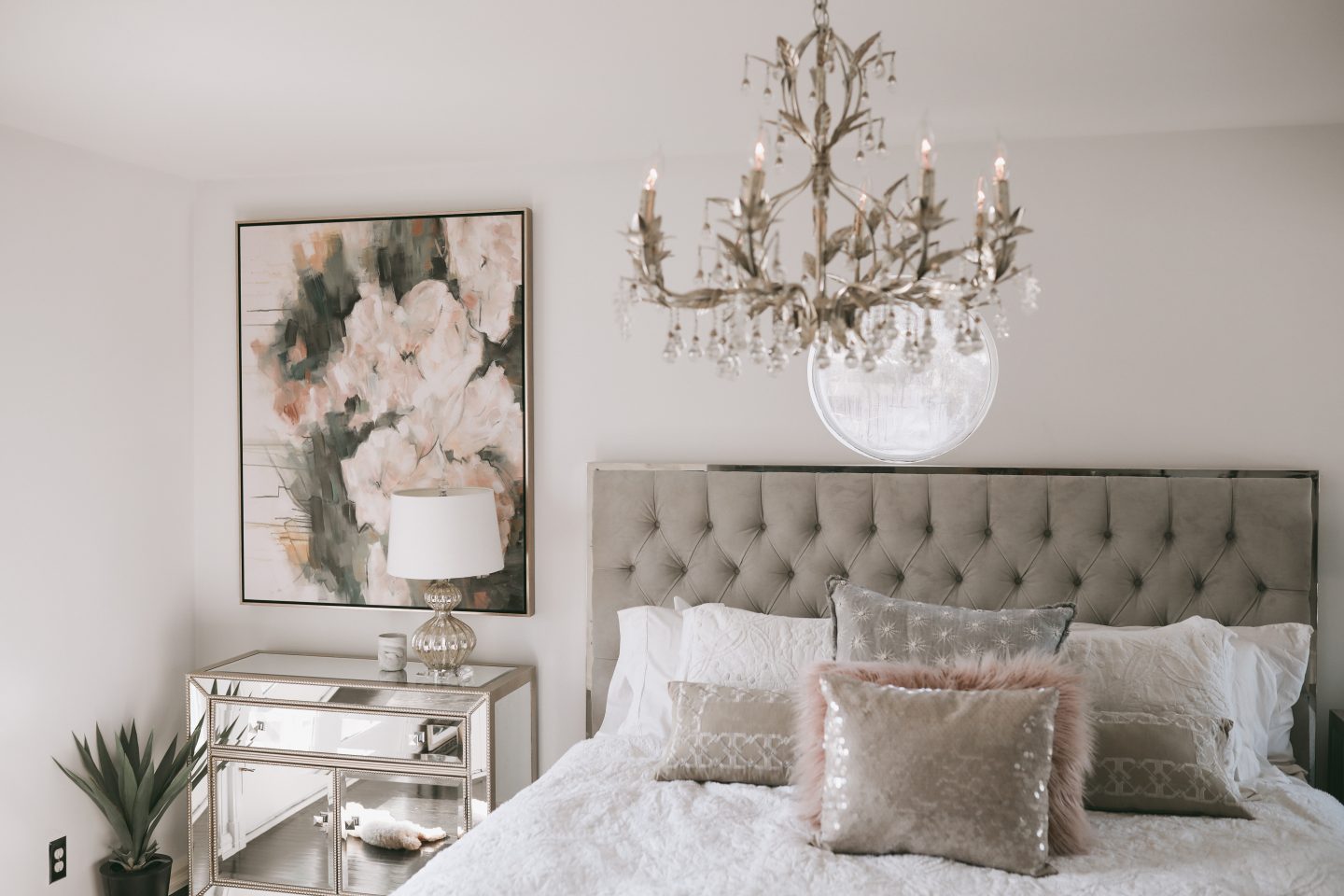 Enter Z Gallerie and their beautiful collection of art. Anyone who has walked through one of their stores knows the art section is big and beautiful. I still remember strolling through the art section as a little girl and thinking that one day I would have a big piece of their art hanging in my house. Fast forward (many years later), and here we are! I feel very nostalgic and fortunate to work with partners I adore and personally support.
It is no secret we have items from Z Gallerie sprinkled throughout our home. My dining room table is one of my most requested things, and I bought that before we even moved into our house! I still love it almost eight years later.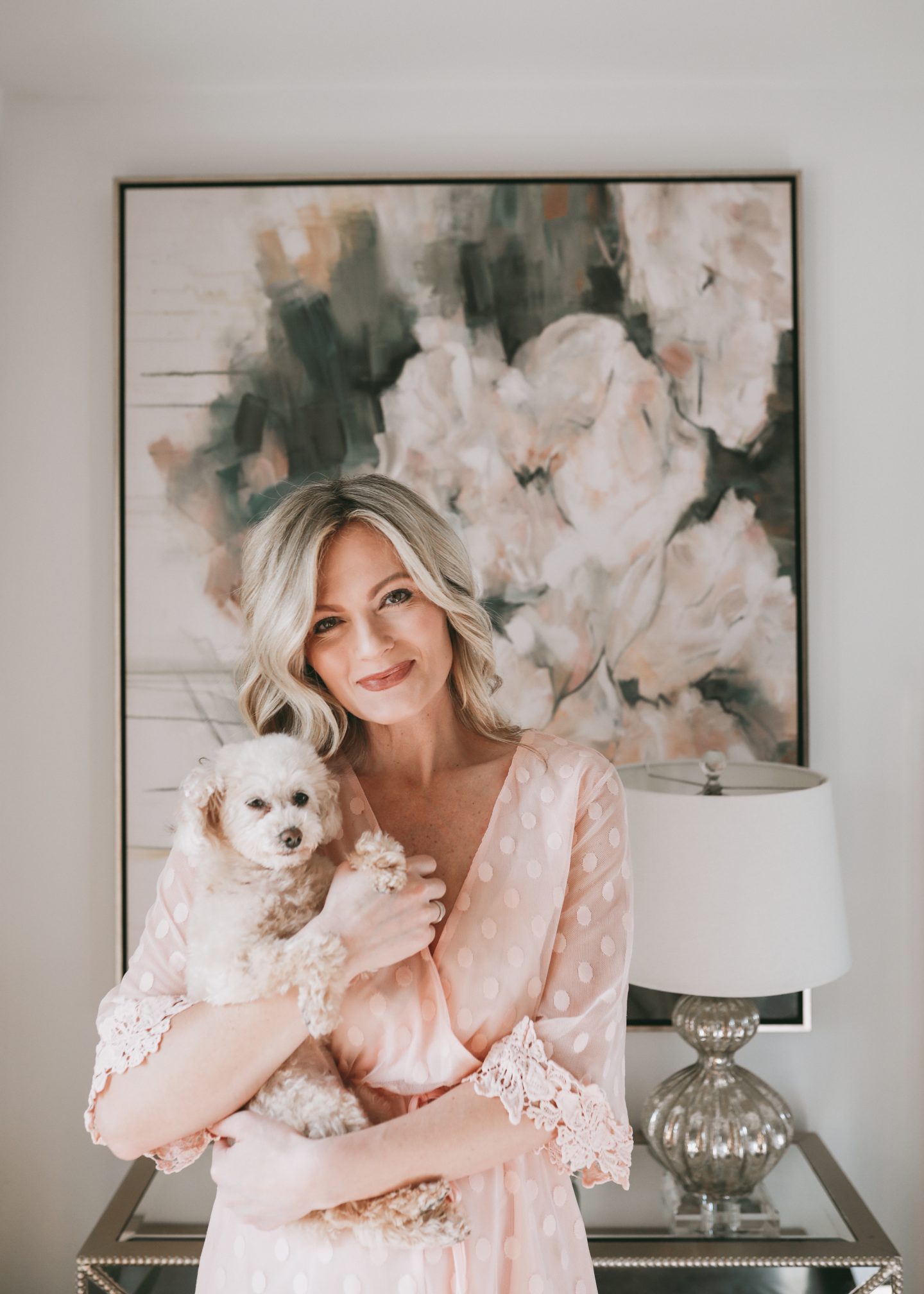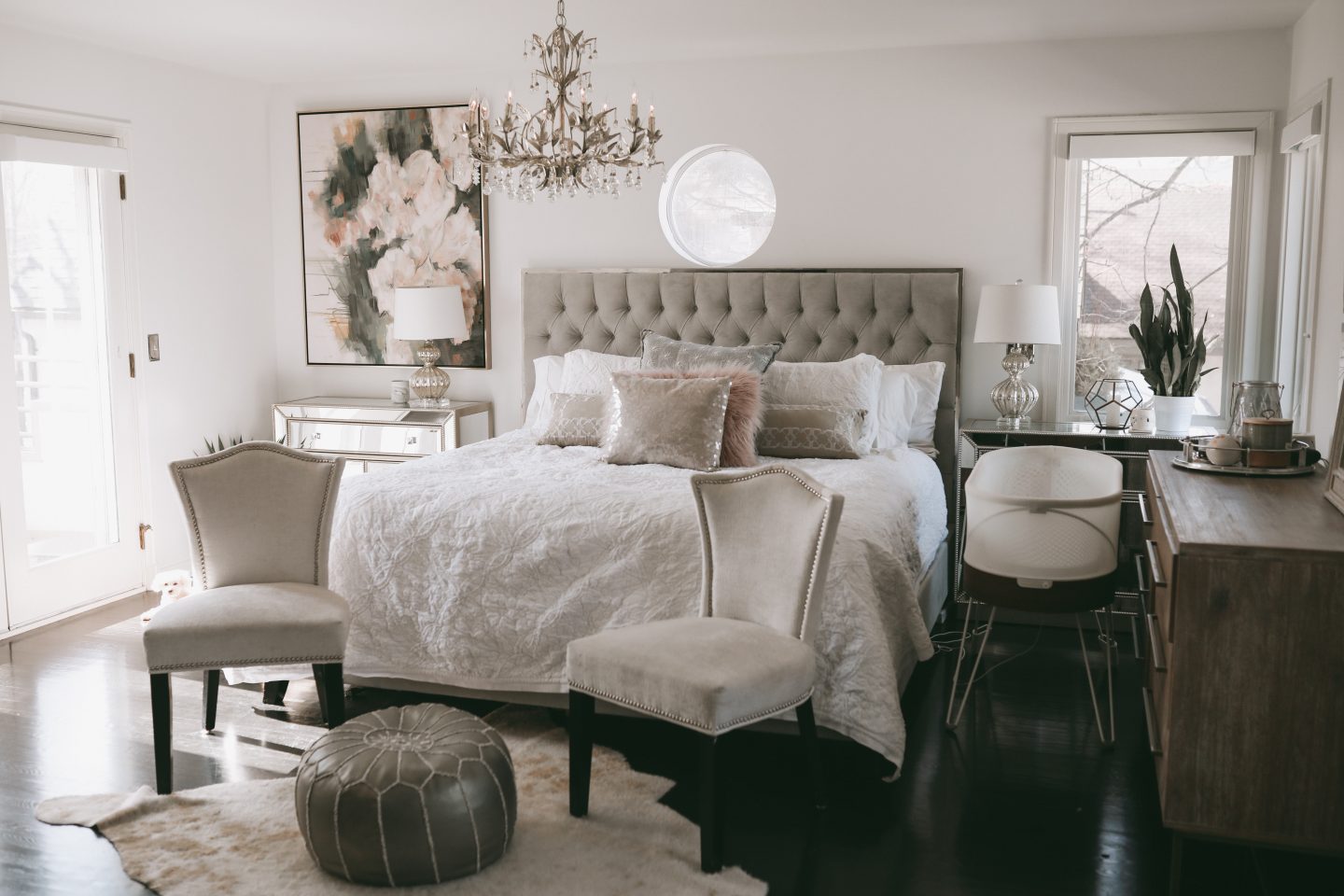 So here it is! Can you imagine a perfect fit for our master bedroom? I feel like you have all watched this room evolve with me. This room is where we spend most of our time, especially with our newborn.
I love the vibe in this space. I love it when we can open the windows and all the natural light that fills the room year-round. I feel most at home right here.
Last winter, we added our King Bed (also from my friends at Z Gallerie), and I feel that completed the look and feel. So it is no surprise how fluid this art looks with the rest of the room. I almost hung it over our fireplace, then contemplated the kitchen, and finally made John carry it all the way upstairs, and we both were like yep, that is the spot!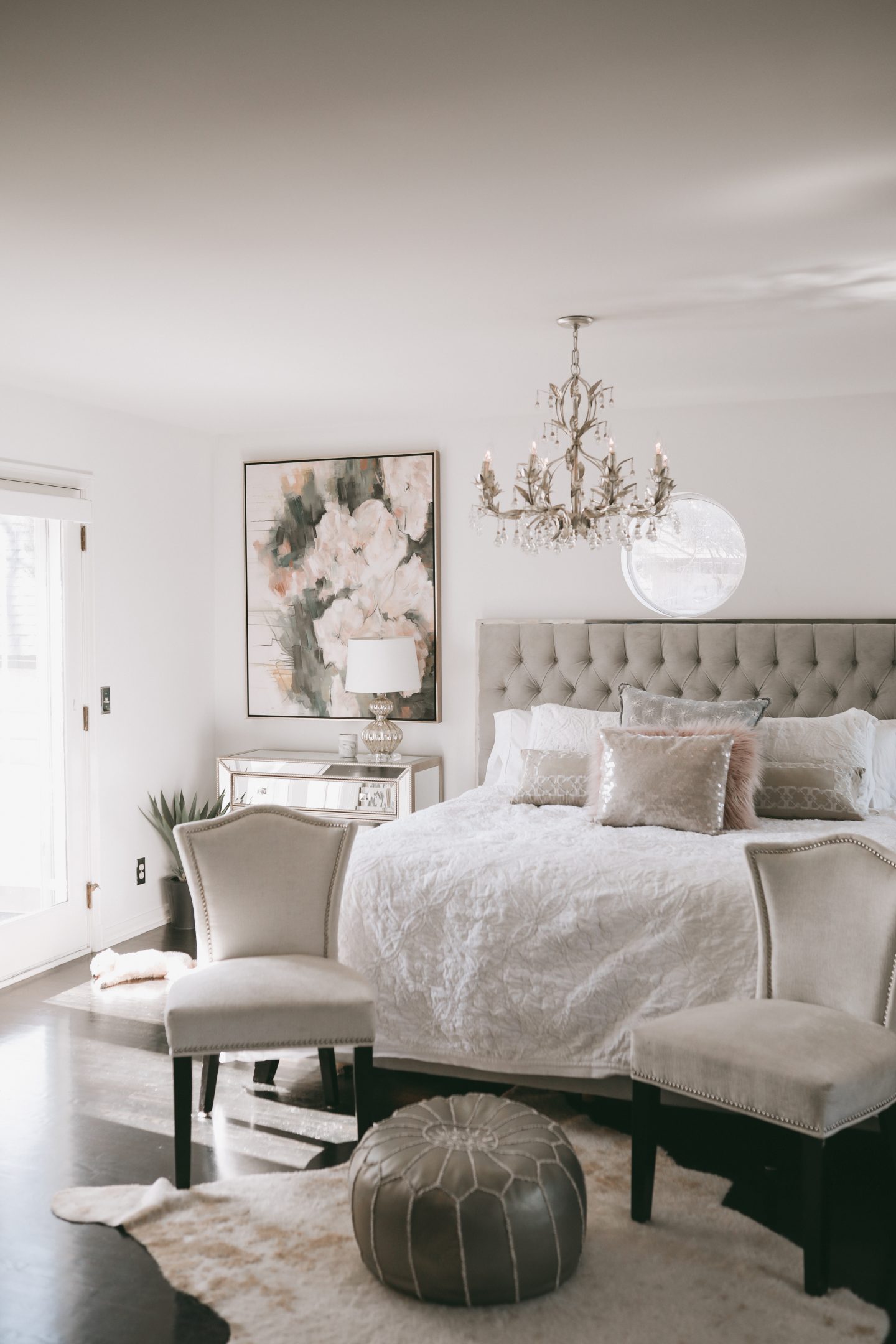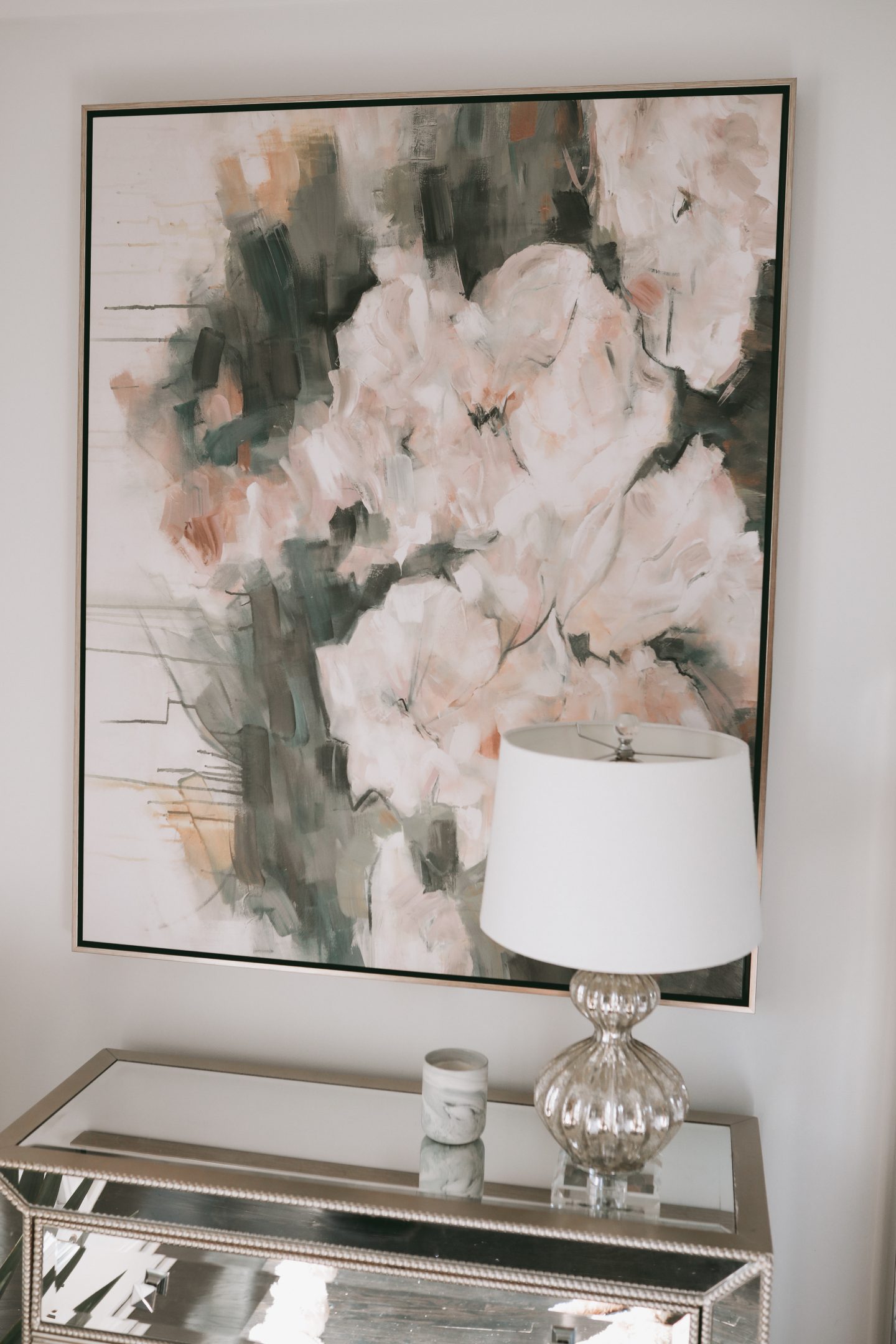 I have windows above my nightstand; otherwise, I think this on either side of the bed would look amazing! The size is quite commanding, and I love the color scheme and of course, flowers! Hello! What a perfect piece for us. Not to mention it is appropriately named Southern Charm!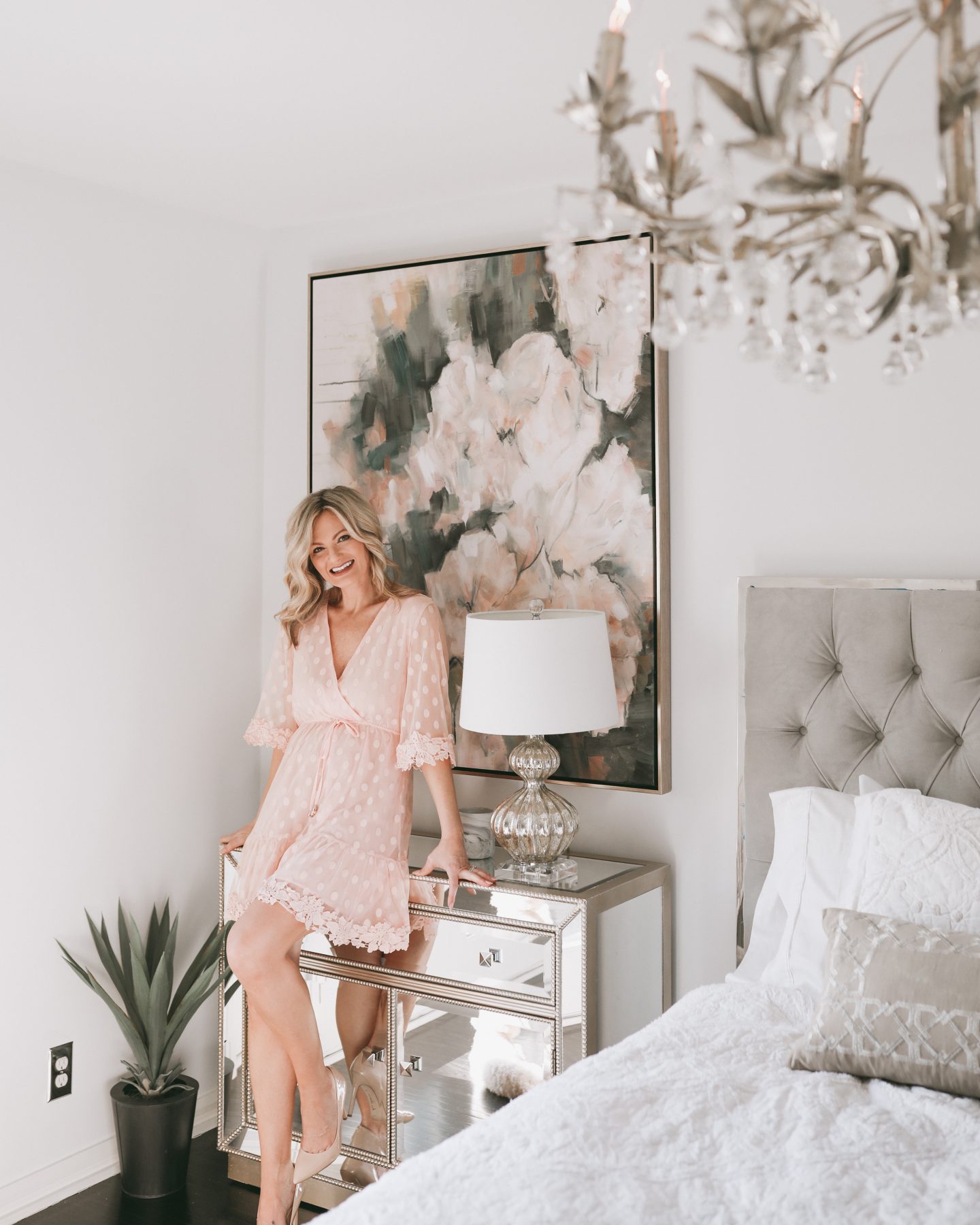 I hope this inspires you to check out their newest selection of art. I am such a fan, and with the way things are going lately, it seems like we are all stuck inside with plenty of house projects to tackle! I have plenty of organizing and rearranging to address these next few weeks as well as work on our little bungalow project! Can't wait to add in some Z Gallerie pieces for our guests also to enjoy!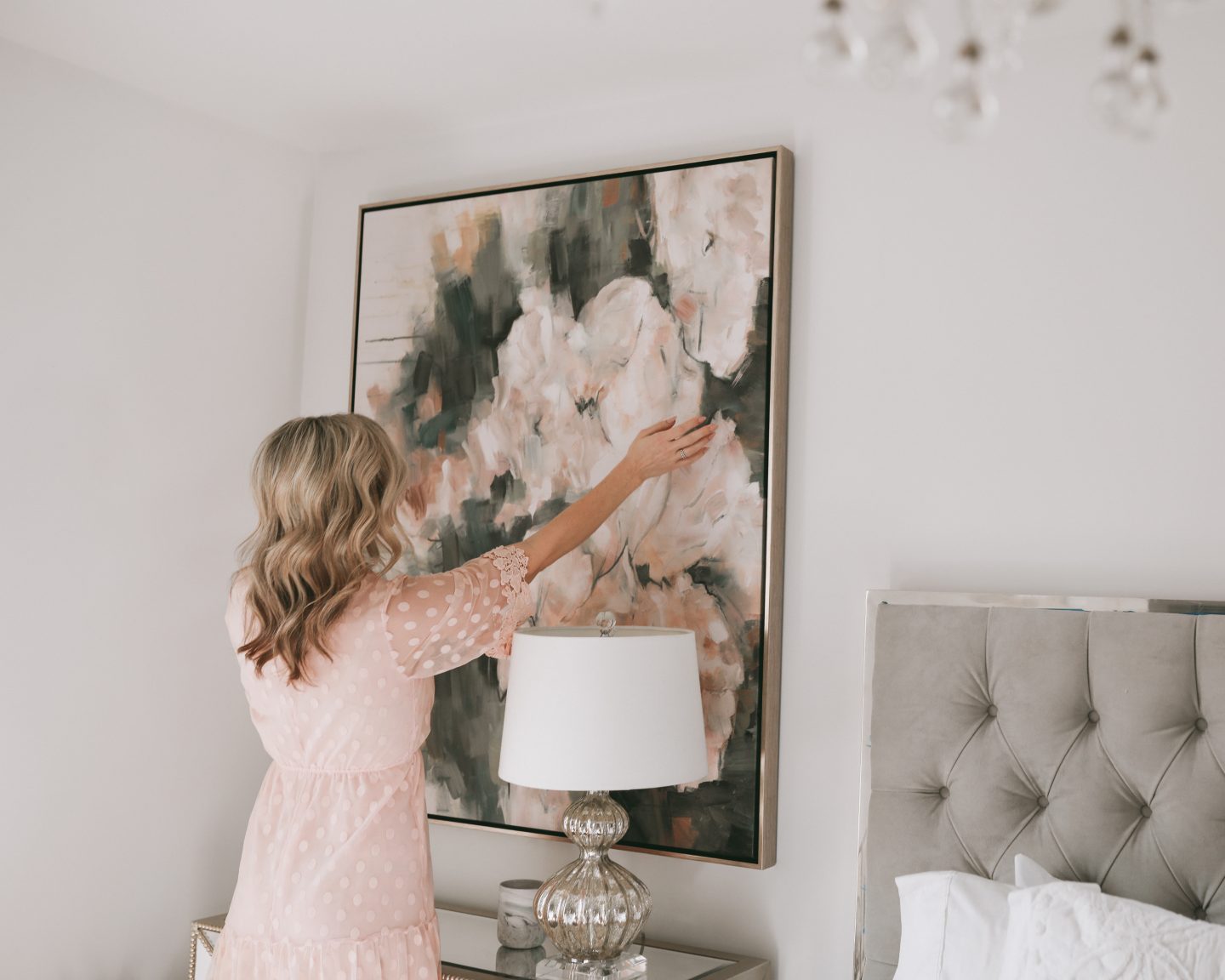 I wish you a fantastic start to the spring season ahead. Thank you to Z Gallerie for always being such a big supporter and partner. I am a customer for life. Also, thank you to my friend Natasha Furduy for capturing these images and always making me look my best!
Tamara